San Diego Bus Accident Attorney
San Diego Bus Accident Attorney
San Diego has one of Southern California's oldest public transportation systems, and bus ridership continues to increase each year. With this increase in bus traffic also comes an increase in bus accidents.
During a bus accident, it's usually individuals in other vehicles that suffer injuries or die. Bus occupants can also suffer injuries, some of which can be fatal. If you or someone you love suffered injuries from a bus accident, the law may permit you to seek compensation.
Severe bus accident injuries are costly, and you should not have to face the economic burden of injuries caused by someone else. Bus accident claims are notoriously complex because they often include multiple parties and large insurance policies.
An experienced San Diego bus accident lawyer from Gomez Trial Attorneys can help you secure compensation to cover the costs of your injuries. Contact us today by calling us to discuss your bus accident and learn about how we can help you recover damages for your bus accident injuries.
Bus Accident Statistics
According to data from the Federal Motor Carrier Safety Administration (FMCSA), buses remain one of the safest ways for people to get around; however, bus accidents still occur. Fatal school bus accidents make up almost half of fatal bus accidents across the United States, the most among all types of bus crashes. About 35 percent of fatal bus crashes occur on transit buses, and approximately 13 percent occur on intercity buses. Additionally, more than 15,000 buses per year are involved in crashes that lead to bodily injuries. Unfortunately, some of these bus accidents occur in and around San Diego.
Bus Drivers Owe Others on the Road an Elevated Duty of Care
California categorizes buses and other vehicles that charge for transportation as common carriers. Under California law, common carriers have an elevated duty of care to their passengers and others who share the road. Every driver on the road has an obligation to others to obey traffic regulations, but California's law has particular guidelines that common carriers must follow. Bus drivers and bus companies that fail to comply with the law might face liability for damages when a bus accident occurs.
California's common carrier law states that:
Common carriers must use the "utmost care and diligence" when transporting passengers, provide needs for that purpose, and must have a reasonable degree of skill to provide safe transport.
Carriers must provide roadworthy vehicles.
Carriers cannot overcrowd or overload their vehicles.
Carriers must treat passengers with civility and provide reasonable accommodations.
Carriers must operate their vehicles at an appropriate speed without delay or deviation from their route.
Negligence Leads to Preventable San Diego Bus Accidents
It's common to look at the bus driver after a bus accident occurs. Negligent bus drivers cause accidents, but negligent bus companies and third parties sometimes also play a role in bus accidents. Negligent behaviors that can lead to serious, sometimes fatal bus crashes in San Diego and the surrounding area, include:
Driving Under the Influence
Consuming alcohol or using illegal drugs impacts a bus driver's ability to safely transport passengers. Controlled substance use makes it difficult to operate a bus and prevents bus drivers from taking swift action in the face of road hazards or erratic drivers on the road. Federal law requires bus drivers to carry a commercial drivers' license (CDL), which comes with stricter alcohol limits. Also, all CDL holders must submit to random drug and alcohol tests. Bus drivers and other motorists who drink and drive put passengers and others at risk for injuries from a severe bus accident.
Distracted Driving
Driving distractions include anything that takes a driver's hands off the wheel, eyes off the road, or mind away from driving. Bus drivers succumb to driving distractions, just like other motorists. Federal law does prohibit CDL holders from using cell phones while driving unless using a hands-free device. The consequences of violating cell phone laws for CDL holders are steep; however, some bus drivers are still willing to risk it. Cell phones are not the only driving distractions that bus drivers face. Other examples include unruly passengers, drinking, eating, and focusing on an event outside the bus.
Drowsy Driving
The FMCSA allocates time and resources to study the relationship between sleep and driving. This research reveals that drivers who go without sleep for 18 hours suffer the same level of driver impairment as drivers who have consumed enough alcohol to register a 0.08 breath alcohol level, twice the legal limit for bus drivers and other CDL holders. Bus drivers who have untreated sleep disorders, work two jobs, or don't get adequate rest between shifts risk causing an accident that can injure passengers and others on the road.
Inadequate Bus Maintenance Practices
Buses have various owners depending on their use. The City of San Diego owns San Diego Metropolitan Transit System (MTS) buses, but specific school districts own school buses, and a range of private companies own charter buses. In Southern California, you might even come across a tour bus owned by a musician or band.
Regardless of who owns the bus, the owner has a legal obligation to perform regular maintenance inspections, stay up-to-date on preventative maintenance, and swiftly fix any problems to maintain buses in a roadworthy condition. Inadequate or improper maintenance practices can lead to mechanical failure. Breakdowns that occur at critical times can cause dangerous bus accidents. Bus owners are often partially or fully liable for damages in situations like these.
Overcrowded Buses
Like all vehicles, buses have weight limits. Overloading a bus with too many people interferes with a bus driver's ability to control the vehicle, potentially leading to dangerous accidents. Overcrowding is not a common problem on school bus routes or regular MTS routes. However, special events in San Diego can overcrowd MTS buses, and private charter buses do not always follow the rules. Overloaded buses with unruly riders are the most dangerous. Too much weight interferes with the safe operation of the bus. Passengers who move around too much also shift the bus's weight, potentially causing the bus driver to lose control.
Poor Hiring/Training Practices
MTS, San Diego school districts, and private transportation companies all have a legal duty to screen and hire qualified drivers and provide needed training. Sometimes, CDL holders do not have experience driving a bus, so they don't know the added responsibilities of carrying passengers. Bus drivers have to learn a route and make frequent stops, often in heavy traffic. Learning how to perform all of these tasks requires training and practice. Bus owners, school districts, and other businesses that do not hire qualified drivers and do not offer training may face liability for damages if a bus driver's inexperience leads to a bus accident and injuries.
San Diego Bus Accidents Lead to Various Injuries
Fortunately, many people walk away from bus accidents unscathed, but when severe bus accidents occur, injured victims and their families face the physical pain, emotional trauma, and financial stress that comes with serious injuries.
Examples of bus accident injuries that the skilled legal team at Gomez Trial Attorneys can help with include:
Fractures, especially crushed bones or multiple breaks that require one or more surgeries and lead to lifelong struggles with chronic pain and arthritis.
Head trauma, including traumatic brain injuries (TBI) that often lead to struggles with memory, senses, sleeping, behavior, and various other cognitive functions and fine motor skills.
Neck injuries including severe soft tissue damage, such as torn ligaments or tendons, and broken cervical vertebrae.
Back injuries, including fractured vertebrae, bulged discs, and other painful injuries that often require surgery.
Spinal cord injuries that often lead to permanent paralysis in all or some of the body, confining some bus accident victims to a wheelchair.
Severe internal injuries and organ damage from puncture wounds during the crash or broken ribs
Amputations that typically occur when an accident victim crushes one or more limbs and doctors cannot restore blood flow to the damaged area.
Seeking Compensation After a San Diego Bus Accident
The law permits you to seek compensation for damages after suffering injuries from a bus accident caused by negligence. You can expect your attorney to try to negotiate a settlement on your behalf to avoid costly litigation, but settlement is not always an option. If you settle, or if you go to trial, you could receive compensation for some or all of the losses that you suffered from your bus accident injuries.
Examples of common recoverable damages include:
Medical expenses including ambulance service, emergency room visit, surgery, hospital stay, doctor visits, X-rays, lab tests, medication, and travel to and from the doctor/hospital.
Estimated future medical expenses when a bus accident causes severe injuries that require additional surgeries, continued treatment, and/or ongoing care. This could also include receiving in-home nursing care or residing in a long-term nursing care facility.
Rehabilitation expenses for a variety of treatments to help bus accident victims cope with their injuries. Rehabilitation includes specialized treatment such as physical therapy to help victims regain or maintain movement after an injury, occupational therapists to help victims learn or relearn how to do daily activities in light of their injuries, speech therapists to help victims relearn how to communicate when applicable, and counselors or therapists to help patients cope with the emotional trauma of an accident and injuries.
Costs for assistive devices such as wheelchairs, artificial limbs, walkers, and canes.
Lost income for time away from work due to the bus accident, injury, hospitalization, and recovery.
Lost earning capacity when a bus accident leads to a catastrophic injury that prevents a bus accident victim from returning to their job or working in the future.
Home modification costs for victims fortunate enough to leave the hospital but that need to make their house user-friendly. The extent of injuries dictates the type of modifications. Examples include adding a ramp for wheelchairs, installing bars in the bathroom and shower area, and creating a living area on the main floor of a home for those who cannot use stairs.
Replacement service costs for domestic services that the injured bus accident victim performed before sustaining injuries, such as cooking, yard work, pool maintenance, childcare, cleaning, laundry, and shopping for groceries and other household needs.
Pain and suffering.
Mental anguish.
Loss of consortium, if applicable.
Scarring and disfigurement, especially common for amputations and burn injuries from a bus accident.
Punitive damages, if the bus accident occurred because of willful harm or complete disregard for others' safety.
If you lost a loved one due to fatal injuries from a San Diego bus accident, you may seek compensation for damages, depending on your relationship with the deceased. California law permits eligible family members to bring a wrongful death lawsuit against the party responsible for the accident.
Family members could recover some compensation for the above damages and money for burial and funeral expenses. Depending on the exact circumstances, some family members might also receive compensation for non-economic damages, such as loss of parental support for children and loss of companionship for a widow or widower. Your San Diego personal injury lawyer can evaluate your case, advise you on what types of compensation you might receive, and answer more in-depth questions about wrongful death lawsuits.
San Diego Bus Accident FAQs
Buses make frequent stops and often operate in areas with heavy traffic, making a bus accident more likely. Due to their large size, buses can cause serious damage and severe injuries to passengers and other motorists involved in an accident. Serious injuries come with physical, emotional, and financial costs that impact every aspect of someone's life.
If you have recently sustained injuries in a San Diego bus accident caused by someone else's carelessness, you might feel angry, depressed, and unsure about what you should do next. It's in your best interest to consult with an experienced San Diego bus accident lawyer who can review your case and advise you on the best course of action for your circumstances. The following answers to frequently asked questions about bus accidents in San Diego offer introductory information until you have the opportunity to meet with an attorney.
What is the statute of limitations to bring a San Diego bus accident lawsuit?
A two-year statute of limitations applies to most personal injury lawsuits in California, and it could apply to your San Diego bus accident. If you sustained injuries in an accident with a San Diego Metropolitan Transit System (MTS) bus, however, or any other city, county, or state-owned bus, a different statute of limitations applies. In these situations, you must file an administrative claim with the specific governmental agency within six months of the accident.
If the governmental agency denies your claim, you have one year to file a suit. Suing a government agency comes with strict procedural requirements and timelines, so it's in your best interest to consult with a lawyer as soon as possible to make sure everything is in order. If you do not take immediate action, you risk losing your ability to recover compensation for damages related to your bus accident and injuries.
Do I have to report a San Diego bus accident to my auto insurance provider?
If you sustained injuries in a bus accident while in your vehicle, you should always report it to your auto insurance provider, even if you did not cause the accident. Buses are large enough to do significant damage to vehicles, making them costly traffic accidents. Most auto insurance providers require policyholders to report any event that may implicate their policies. Failure to report the accident could result in the cancellation or non-renewal of your policy. If you need to file a claim for the accident, it's less likely to get denied if you immediately reported it to your insurance carrier.
Do I need to go to the hospital after a San Diego bus accident if I'm just sore?
Yes. You should always seek medical treatment after a bus accident or any other traffic accident, regardless of how you feel. Soreness may indicate a serious invisible injury that could prove fatal if left untreated. Brain injuries, organ damage, internal hemorrhaging, and broken ribs are some injuries that might leave you sore. You might only be suffering from soft tissue injuries, such as sprains and strains that heal quickly, but you can't know for sure until you let a doctor examine you.
Additionally, if you choose to bring a lawsuit against the party or parties responsible for the bus accident, you need medical documentation of your injuries. Your medical record serves as leverage for settlement negotiations and evidence for the court if your case goes to trial and makes it difficult for the other side to argue that you suffer from preexisting injuries.
Who do I name as a defendant in my San Diego bus accident lawsuit?
If you choose to bring a lawsuit against someone for your bus accident injuries, your lawyer might advise you to name one or more defendants, depending on the facts of your case.
The most commonly named defendants in bus accident injury claims include:
Bus driver. Bus drivers sometimes make poor choices behind the wheel, causing dangerous, sometimes fatal, bus accidents. Speeding, distracted driving, and a wide range of other negligent actions can lead to an accident. Bus drivers who break traffic laws and make careless choices while driving could face a lawsuit.
Bus owner. A variety of entities might own a bus. Sometimes, individuals own tour buses or other large buses, but most of the time, private busing companies, school districts, cities, and other government entities own a bus. Regardless of who owns the bus, the owner must comply with regulations about training, bus maintenance, hiring, scheduling, and more. Bus owners that hire unqualified drivers, fail to train them properly, and do not ensure that all buses are maintained properly may face a bus accident lawsuit.
Another driver. Other motorists who make careless choices behind the wheel can also cause bus accidents. Impaired or distracted drivers might run a bus off the road. School children who ride the bus are especially at risk for injuries from another driver. Sometimes, distracted drivers do not pay attention to frequent school bus stops or ignore the school bus's stop sign. Both of these situations can lead to dangerous bus accidents. If another motorist's negligence leads to a bus accident and injuries, your attorney will advise you to name the driver in your San Diego bus accident lawsuit.
Bus manufacturer. If a bus driver loses control of the bus because of a mechanical issue, it might not be due to poor maintenance practices. Sometimes, defective buses or defective bus parts lead to accidents. This is one of the rarest causes of bus accidents, but it does happen. When product defects lead to a bus accident and injuries, your attorney will likely advise you to take legal action against the bus manufacturer to seek compensation for damages and losses related to your injuries.
How much is my San Diego bus accident injury claim worth?
We cannot provide a specific amount or financial outcome for your claim. Many factors influence the value of your claim, and the insurance company will place a value much lower than your attorney. In fact, the insurance company will likely attempt to deny your claim or at least devalue it.
The factors that will drastically impact the value of your claim include:
Your injuries. Your attorney will evaluate your injuries and associated medical treatment and include them in your claim. As a general rule, accident victims with the most severe injuries have higher value claims than those with minor injuries. Severe injuries typically require expensive surgery, hospitalization, and aftercare. Additionally, ongoing treatment and rehabilitation also add to the value of a claim. Claims that are worth the most typically include permanent injuries or those that leave large, permanent scars on the body.
Your prognosis. Those who are unlikely to make a full recovery and face lifelong struggles to cope with their injuries have higher-value claims. Serious permanent injuries sometimes require indefinite treatment. Also, accident victims might need in-home nursing care or to move into a long-term nursing care facility. Continuous care is expensive, so it greatly increases the value of a bus accident injury claim.
Your lost wages. Injuries, hospitalization, and recovery sometimes require bus accident victims to miss weeks or months from work, relying on disability payments at times. However, these payments do not cover all of an injured individual's lost income. In the worst situations, accident victims cannot return to their jobs or seek future employment because of their injuries. Lost income from work significantly increases the value of a claim, especially if injuries prevent someone from working.
What should I do if I get a settlement offer in my San Diego bus accident case?
Call us.
Never accept a settlement offer from an insurance adjuster or insurance company without first consulting a San Diego bus accident attorney. Adjusters will pretend to care about your well-being and use whatever tactic they can to sweet-talk or bully you into taking a quick settlement. You are the person who misses out if you accept the first offer out of the gate. Insurance companies sometimes make these early offers because they are fairly certain their policyholder is at-fault for an accident.
By getting you to accept the offer, insurance companies get out of paying the full value of the claim. These offers are often tempting, especially if the financial consequences of a bus accident are overwhelming. However, you should let a lawyer review the offer and use it as a jumping-off point for settlement negotiations. Once you accept an offer, you waive your right to seek future compensation, so it's best to let your attorney fight for maximum compensation.
Will I have to go to court for my San Diego bus accident claim?
Lawyers and insurance providers settle the vast majority of accident injury claims before going to trial. Litigation is expensive, so both sides have the motivation to take settlement negotiations seriously. However, liability disputes, unclear facts, lowball offers, and various other situations can blow up negotiations.  If your case does not settle in pre-litigation negotiations, then your attorney will file a lawsuit on your behalf.  In these cases, your attorney will fight your case out in court, and you will need to testify if the case goes all the way to trial.
It's unlikely that you will have to go to trial, but you should always prepare for the possibility. When your attorney reviews the facts of your case, he or she can explain some potential obstacles in your case that might force litigation.
Can I seek compensation for damages if my child or other loved one died in a San Diego Bus accident?
Yes. California law permits eligible family members to bring a wrongful death lawsuit against an at-fault bus driver, bus company, driver, or government entity to receive compensation for losing a loved one. Family members typically take two pathways to recover compensation, simultaneously filing a wrongful death action and a survivor action.
Wrongful death actions provide compensation for lost relationships with the deceased, such as loss of parental support and loss of companionship. Survival actions provide compensation for losses that occurred from the time of the bus accident until the time of death, including medical bills, lost wages, and pain and suffering.
Can I afford to retain a San Diego bus accident lawyer?
Yes. Everyone can afford to hire a bus accident lawyer at Gomez Trial Attorneys after sustaining injuries. Our San Diego bus accident attorneys do not charge upfront retainers, like tax attorneys or criminal defense attorneys. Potential clients contact a lawyer, set up a free consultation, and determine their next steps. Those who have a viable bus accident claim enter a contingent fee agreement with the law firm, permitting the lawyer to deduct attorney fees and other costs of representation from any settlement money or court awarded damages the client receives after the case.
How can your San Diego bus accident attorneys help me?
Everyone knows that lawyers draft documents and file paperwork with the court, but our attorneys do much more for their clients. Their knowledge and resources benefit their clients from day one.
Some ways in which our San Diego bus accident lawyers can help include:
Evaluating each client's claim to ensure they are eligible to recover compensation for their injuries.
Investigating each case to uncover relevant facts and evidence to support their client's claim.
Handling communication with insurance adjusters and others to prevent their clients from saying something that might devalue their claim.
Negotiating with insurance companies to obtain the maximum amount of compensation commensurate for their client's bus accident injuries.
Litigating a claim in the courtroom when settlement negotiations fail and going to trial is the only option.
Hiring an attorney to handle the details of your bus accident claim also gives clients peace of mind that someone is fighting for them. Attorneys also free up time for their clients, giving them the freedom to fully concentrate on healing and recovery. If you have suffered bus accident injuries in or around the San Diego area, contact Gomez Trial Attorneys today.
Injured in a San Diego Bus Accident? Contact Gomez Trial Attorneys Today
The award-winning lawyers at Gomez Trial Attorneys have extensive experience representing those who suffer injuries in traffic accidents, including bus accidents. The firm has the knowledge and resources to investigate your accident and advocate for you each step of the way, giving you the best chance of receiving maximum compensation for your injuries.
If you sustained injuries in a San Diego bus accident, contact us today online or at 833-GET GOMEZ (833-438-4663) for a free consultation to discuss your bus accident and evaluate the viability of your San Diego bus accident claim.
Injured in an accident? Get a real trial lawyer. Get Gomez.
---
Gomez Trial Attorneys
655 West Broadway, Suite 1700
San Diego, CA 92101
Client Testimonial
Review: 5/5
★ ★ ★ ★ ★
"This is the best law firm in San Diego for a reason. I was lucky to have my case picked up by the Gomez Trial Attorneys after I was struck by a car while crossing the street. This was an unexplainably painful time in my life, and, as a 22 year old college student, I did not know what to do. I met Max Halpern, who is the lawyer that represented my case, a week later. Even though I did not know at the time, I could not have been in better hands.
I kept on with my studies, daily life, and physical and mental recovery as Max silently worked hard at my case. All though out my experience, Max kept in constant contact, updating and informing me of everything I needed to know. then one day it was over and Max had won big.
I do not know if it is appropriate to share details of a settlement but I will say that this team took the ugliest, hardest, most painful experience of my life and turned it into something boundlessly positive.
I believe my life is better now for having been represented by Gomez Trial Attorneys and I will walk away from this chapter of my life forever grateful. These people are the living definition of excellence."
Review by: Bubba E.
Our Process...
Easy as 1. 2. 3!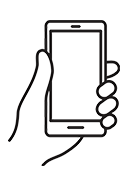 We will determine your case and submit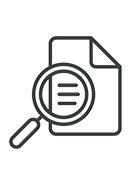 You will get regular update from us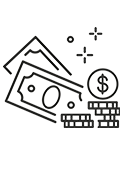 Collect your compensation

"John helped me find doctors, he referred me to his neurologist, his physical therapist, I mean, anything I needed he was right there, every step of the way. I couldn't have asked for a better result from all of this, I would absolutely recommend Gomez Trial Attorneys."

"During the time I was working with Gomez Trial Attorneys, they treated me very, very well. 100% of the time, they believed me, and they were very compassionate. They felt sorry for what happened and they understood the therapy process."

"They held my hand the whole time and kept me in the loop every aspect of my case which was very refreshing to me. They helped me get my settlement offer as fast as possible and I was able to keep my farm"

"The Gomez experience was the best experience it could be for me really, only positive things to say. They really were there every step if the way. Thanks to Gomez Trial Attorneys my dad is able to support my family as a single father"

"He opened the door for me to join his firm to help other brain Injury survivors and I never met another firm who is like this who was so understanding and caring who took the extra step and walked the extra mile with their clients and this is the best"

"I am very satisfied with the outcome with Gomez and I would definitely recommend Gomez to anybody, we tell people all the time, Get Gomez! They are really thorough with everything and they make you feel real comfortable."

"Just helped us through, guided us through, I kept notes all those years, we had questions all the time and they would always keep us informed of what was going on. They just unlayered it, layer by layer, I've never seen anything like them. Thank God for them."
Get your
free consultation
24/7 Support & Free Consultation