San Diego Rideshare Accident Lawyers
San Diego Rideshare Accident Attorneys
Helping Uber and Lyft Accident Victims in San Diego
Rideshares are a popular alternative to driving around San Diego. Most passengers view this mode of transportation as a safe and relatively inexpensive way to get around town. However, for many passengers, the rideshare experience has been anything but safe. When an accident occurs, injured rideshare accident victims are often left wondering where they can turn for help.
Can they sue Uber or Lyft?
Can they file a lawsuit with the rideshare driver?
Who is to blame after a rideshare accident in San Diego?
The additional insurance considerations of a San Diego rideshare accident often confuse those wishing to pursue compensation for the injuries they suffered. This only adds to the complications after a serious rideshare accident.
If you were hurt in an Uber or Lyft accident in San Diego, the experienced San Diego rideshare accident lawyers at Gomez Trial Attorneys can help you understand the legal process and help you seek compensation. Call our San Diego Based injury attorneys today to see how we can help you.
Our San Diego Rideshare Lawyers Can Help
Why Choose Us?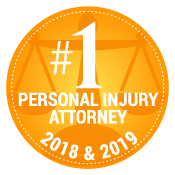 Gomez Trial Attorneys is one of San Diego's top-rated personal injury law firms; we handle the area's largest and most prominent cases. In fact, local and national news organizations frequently feature our cases. For instance, we handled the runaway Lexus case that resulted in the tragic deaths of California Highway Patrol Officer Mark Saylor and his family, Kristen Rossum's "American Beauty Murder" case, and the Pizza Hut delivery driver case.
Due to our extensive legal experience, our firm has the skills, dedication, and determination to take on any injury case, no matter how big or small. We also make it a point to exclusively represent victims and families that have suffered harm in an accident.
Over the past fifteen years, Gomez Trial Attorneys has collected over $750 million in settlement awards and jury verdicts, with more than 135 awards of more than one million dollars each. Plus, we have also obtained jury verdicts above one million, ten million, and $100 million.
Our legal team has experience representing individuals who have sustained injuries or lost a loved one in a San Diego rideshare accident, and we stand by ready to use our experience to help you pursue justice and compensation.
We have an office located in the heart of San Diego at 655 West Broadway, Suite 1700. Our office is within walking distance of Waterfront Park, the Gaslamp Quarter, and Seaport Village Shopping Mall. If you are taking public transportation to our office, you can take the Sycuan Green Line trolley to the Santa Fe Depot station. If you are unable to come to us – don't worry! We are happy to come to you. We can visit you in your home, your office, your hospital room, or wherever is most convenient.
If you suffered an injury in an Uber or Lyft accident in San Diego, you owe it to yourself to explore all your legal options. We offer FREE initial consultations and reviews, so contact the San Diego rideshare accident lawyers at Gomez Trial Attorneys at (619) 237-3490 today. You may have the right to recover substantial compensation.
Proving Liability After a San Diego Rideshare Accident
After a rideshare accident in San Diego, injured accident victims must establish who is to blame. In addition, they must establish if the Uber or Lyft driver was "on the clock" and working at the time of the accident. Their role in the accident will ultimately determine if you can file a claim with Uber or Lyft and collect under their $1 million umbrella policy.
Uber and Lyft both require drivers who wish to contract with them to produce proof of current personal automobile insurance and to keep copies of their insurance cards. In addition, both companies carry an insurance policy of up to a million dollars for their riders. However, how much of that policy is available in the event of an accident depends on when the accident takes place.
Both companies offer tiered insurance that essentially goes like this:
If the driver does not have his or her app turned on and the car is being used for personal reasons, the driver's personal insurance will come into play in the accident, but Uber will not.
If the driver has his or her app on and is waiting for a ride, there is limited liability and bodily injury insurance provided.
If the driver is either en route to pick up a passenger or has a passenger in the car, then the insurance coverage is up to $1 million for injuries and property damage caused by the accident.
Uber and Lyft attempt to shield themselves from much of the legal responsibility for incidents occurring between riders and passengers simply in the way that they word their agreement with drivers. Uber stated multiple times in a deposition that they have "zero" drivers. Instead, Uber contends that the drivers who apply for affiliation with the company are third-party transportation providers, driver-partners, or independent contractors. This not only reduces the liability that these companies have for accidents caused by drivers but also helps the company avoid costly items such as minimum wage for workers and benefits.
Over the last several years, ridesharing laws in California have changed drastically as Uber and Lyft seek to keep drivers classified as independent contractors. As an injured accident victim, however, these changes can only add further confusion and stress to your life after an accident.
As such, you need a law firm on your side that can stay abreast of the ever-changing California ridesharing laws for you. An experienced San Diego rideshare accident lawyer can handle the changing California laws and complexities surrounding legal liabilities after an Uber or Lyft accident. That way you can focus your energy and your efforts on what really matters – your recovery.
Other Parties Responsible for a San Diego Rideshare Accident
Besides Uber or Lyft, the potentially liable parties in car accidents involving rideshares include:
The Uber or Lyft driver, if his or her negligence contributed to the accident.
The driver of another vehicle, if that driver caused the accident with your rideshare vehicle.
The entity responsible for maintaining the street, if the accident was a result of a poorly maintained roadway or an obstacle that obscured vision at the intersection.
The manufacturer or distributor of vehicle parts if it is discovered that a defective auto part led to the crash.
For a party to be liable for the accident that caused your injuries, you must be able to demonstrate that:
The at-fault party owed you a duty of care. The duty owed to you depends on the party's role in the accident. For example, an at-fault driver's duty of care would be to obey traffic laws and drive safely.
There was a breach in that duty of care.
The breach in the duty of care resulted in an accident, which caused you to become injured.
At Gomez Trial Attorneys, we work quickly to collect the evidence necessary to determine who is to blame for your accident and how you can collect the money you need.
What Other Risks Involve Ridesharing?
In addition to the potential of being involved in a motor vehicle accident or a physical assault taking place, in one recent year more than 3,000 sexual assaults took place involving Uber drivers and their passengers. Other risks to rideshare drivers and passengers include:
For Passengers
Driver impersonation. Riders should always be sure that the car and the driver match the photo and description on the app. In 2019, a University of South Carolina student was murdered by someone who pretended to be her Uber driver.
Less stringent background checks. Uber and Lyft drivers may not be subject to extensive background checks compared to the background check required for taxi cab drivers.
Low-rated drivers. The passenger/driver rating system is in place to ensure that people don't get rides with difficult or dangerous drivers and drivers aren't matched with difficult or dangerous passengers. However, it takes a while for the rating system to do its work through consistently low ratings.
For Drivers
Unpredictable passengers. Unruly passengers can be problematic, particularly at night when many Uber passengers are intoxicated and may be aggressive.
The insurance gap. If you are in an accident while you have your app on but you don't have a passenger in the car, your personal insurance likely won't cover you as your car was being used for commercial purposes. However, Uber's coverage is liability only and limited in this tier. You run the risk of having no coverage for your own injuries and property damage at times. One way to prevent this is by purchasing a rideshare policy from your insurance provider or having a rideshare endorsement on your policy.
What is Ridesharing?
In 2008, two men were visiting Paris. They wanted to go out but couldn't find a cab. It was this experience that led, a few years later, to the advent of Uber, the first rideshare service of its kind. Before long, Uber was catching on. People were taking rides regularly and the service was expanded from San Francisco to various cities throughout the nation and the world.
Ten years later, more than 600 cities had Uber drivers available and ready to pick up passengers. As with all intriguing ideas, Uber soon faced competition in the form of Lyft, which operated with essentially the same concept. While other rideshare companies have come and gone since then, Uber and Lyft hold the bulk of the market share for this type of service, though Lyft focuses only on ridesharing in North America, while Uber's efforts are global.
Both Uber and Lyft provide different services within their overall business model, including larger cars for larger groups, luxury cars, and less expensive programs for riders who don't mind sharing their rideshare with another passenger who is traveling to the same area. Passengers using either Uber or Lyft can schedule their rides in advance, can rate their drivers (and drivers can rate them, as well), and can share their location with family and friends who are concerned about whether they get home safe.
Around 36 percent of the U.S. population has now utilized a ridesharing service. Around 95 million people use Uber's services each month worldwide, while Lyft has a monthly ridership of around 32 million in North America. About a quarter of the people in the U.S. use ridesharing services at least once a month, often when they are going to or coming home from dinner or a party. Passengers are most often drawn to the rideshare app because of the convenience it provides.
The concept is simple, and it involves a smartphone app on which people can order and pay for one-way trips from individuals who are accepted by the rideshare company as independent contractor drivers. These drivers, who are required to meet certain criteria set by the company, accept the passenger on the same app and are provided with details about where the passenger needs to be picked up and dropped off. Payment for the ride is handled through the app so that no money needs to be exchanged between the driver and the passenger.
How Common are Uber and Lyft Accidents?
Uber and Lyft Accident Statistics
Both Uber and Lyft have been resistant to releasing data to the public that would shed light on exactly how many accidents their drivers are involved in each year. However, Uber did release a safety report for its U.S. rideshare operations that provided the following information:
In one recent year, 97 fatal accidents involved Uber drivers, resulting in 107 fatalities.
The Uber-related motor vehicle fatality rate in the U.S. during those years was 0.59 fatalities per 100 million vehicle miles traveled in 2017 and 0.57 per 100 million vehicle miles traveled in 2018.
90 percent of Uber-related fatal crashes occurred in urban areas.
21 percent of the fatalities were the Uber drivers, 21 percent were Uber passengers, and the rest were third parties.
Eight of the drivers and passengers who were killed were struck by another vehicle while outside of the Uber vehicle. In reporting statistics, these fatalities would be considered pedestrians, not vehicle occupants.
30 percent of the fatal Uber crashes involved a pedestrian.
Bicyclists were fatally injured in less than 2 percent of the fatal Uber-related crashes.
Uber also shared some statistics on fatal physical assaults that occurred during Uber rides:
There were 19 deceased parties as a result of fatal Uber-related physical assaults. Of those, 8 were riders, 7 were drivers, and 4 were third parties.
A fatal physical assault occurred in one out of every 122 million trips.
Uber logged 1.3 billion rides in one year.
A study from Rice University and the University of Chicago revealed that there is an uptick in fatal accidents in cities where rideshares operate. This increase coincides with an increase in vehicle miles traveled, which is likely due—in part—to "deadheading". Deadheading is a term used for drivers who have dropped off a passenger and are driving around waiting for their next ride. The increase in fatal accidents is estimated at 2-3 percent. However, Uber and Lyft dispute the study's findings.
Contact Our San Diego Rideshare Accident Lawyers Today!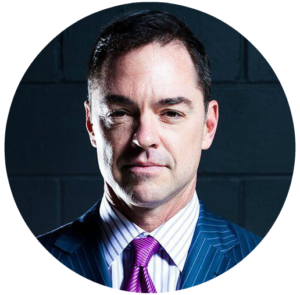 If you were injured in a rideshare accident in San Diego, you deserve to have the legal information and guidance that you need to recover the compensation to pay for your recovery. Gomez Trial Attorneys is consistently ranked among the top law firms in the country by U.S. News & World Report, and we have obtained more than $500 million for our clients over the past 20 years.
Contact the experienced Uber and Lyft accident lawyers at Gomez Trial Attorneys online or at (619) 237-3490 today for a free consultation.
---
Gomez Trial Attorneys
655 West Broadway, Suite 1700
San Diego, CA 92101
Phone: (619)-237-3490
Review: 5/5
★ ★ ★ ★ ★
"I'd like to take a moment to provide feedback regarding my interactions with Lisa Cox at Gomez Trial Attorneys. Lisa is a consummate professional. She is extremely knowledgeable and thorough, and takes her time providing me full and detailed information regarding my case. She always makes herself available to answer any questions that may come up, and never delays in providing responses to my numerous emails. Lisa is an exemplary representative for The Gomez Trial Attorneys, and I strongly recommend this company, and Lisa to anyone requiring their services."
Review by: Mabel M.
Our Process...
Easy as 1. 2. 3!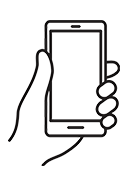 We will determine your case and submit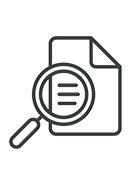 You will get regular update from us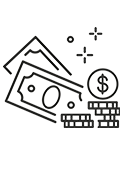 Collect your compensation

"John helped me find doctors, he referred me to his neurologist, his physical therapist, I mean, anything I needed he was right there, every step of the way. I couldn't have asked for a better result from all of this, I would absolutely recommend Gomez Trial Attorneys."

"During the time I was working with Gomez Trial Attorneys, they treated me very, very well. 100% of the time, they believed me, and they were very compassionate. They felt sorry for what happened and they understood the therapy process."

"They held my hand the whole time and kept me in the loop every aspect of my case which was very refreshing to me. They helped me get my settlement offer as fast as possible and I was able to keep my farm"

"The Gomez experience was the best experience it could be for me really, only positive things to say. They really were there every step if the way. Thanks to Gomez Trial Attorneys my dad is able to support my family as a single father"

"He opened the door for me to join his firm to help other brain Injury survivors and I never met another firm who is like this who was so understanding and caring who took the extra step and walked the extra mile with their clients and this is the best"

"I am very satisfied with the outcome with Gomez and I would definitely recommend Gomez to anybody, we tell people all the time, Get Gomez! They are really thorough with everything and they make you feel real comfortable."

"Just helped us through, guided us through, I kept notes all those years, we had questions all the time and they would always keep us informed of what was going on. They just unlayered it, layer by layer, I've never seen anything like them. Thank God for them."
Get your
free consultation
24/7 Support & Free Consultation