San Diego Drowning Accident Attorney
San Diego Drowning Accident Lawyers
In sunny San Diego, hanging out by a swimming pool is a common pastime. Unfortunately, too often, a family day at the pool can become tragic. Thousands of people die or are catastrophically injured each year in drowning accidents, and children are particularly at risk.
If you have lost a loved one in a drowning accident, , Gomez Trial Attorneys offers our sincere condolences. The loss of a loved one in a drowning accident is something no one should have to go through. We know that dealing with logistics, such as planning and paying for services, coupled with severe emotional distress, can be overwhelming.
Gomez Trial Attorneys offers a free, no-obligation case evaluation if you are looking for legal guidance from a swimming pool accident law firm. Contact us for a free case evaluation.
Causes of Pool Drowning Accidents
Some of the most common causes of pool drowning accidents include:
Poor swimming abilities, which contribute to many drowning accidents.
Poor supervision, or the inadequate supervision of swimmers, particularly children, when coupled with poor swimming abilities results. Children routinely overestimate their swimming abilities and, if inadequately supervised, can quickly end up in the deep end and beyond their capability to keep themselves safe.
Unprotected pools, or those that are out in the open with no fence or other proper barrier, fail to keep trespassers who are drawn to them. These trespassers are often neighborhood children just looking to have some fun.
Head injuries, typically those suffered when someone's head hits the bottom or edge of the pool, can result in unconsciousness or cognitive impairment that can result in drowning even when the victim is a strong swimmer.
Drug or alcohol consumption, which impairs cognitive function, can contribute to drowning in two ways. Impairment can cause the person themselves to drown or not notice that another person is in distress.
Certain populations are particularly at risk of drowning: children, those with seizure disorders, and anyone who is unable to swim (or is inexperienced).
Working With a San Diego Drowning Attorney
After a drowning accident, the sad reality is that the harm, whether death or catastrophic injury, cannot be undone. The only way that you can be compensated for the harm suffered after a drowning accident is through financial compensation. Many drowning deaths are preventable, and at Gomez Trial Attorneys, we strongly believe that those responsible should be held accountable. We have a strong track record of success in personal injury cases that includes over $750 million in verdicts and settlements with more than 135 awards of more than one million dollars each.
When you work with us, our swimming pool drowning lawyers take over the legal aspects of your case immediately so that you can focus on healing and grieving after the accident. We evaluate the case, develop claims, file the lawsuit, negotiate with insurance companies, take and defend depositions, and do everything else needed to pursue your case. Unlike some other law firms, when needed to get you full and fair compensation, we will take your case to trial.
How To Prevent Drowning Accidents
After a drowning occurs, families often want to help ensure that others never go through what they've gone through. Drowning accidents are often preventable, and the following tips can help prevent accidents:
Don't drink or consume intoxicating substances near a pool
Fence in and child-proof access to pool areas
Supervise children (and others who cannot swim) constantly
Don't do breathwork where you hyperventilate or hold your breath for a long time
Use life jackets and other appropriate flotation devices
Enroll children in swim and water safety classes early
Ask about pool safety supervision before allowing children to play at friends' homes who have pools
Do not rely on lifeguards to supervise children at public pools
Consider purchasing pool alarms and other safety devices
For more information, review the CDC's drowning prevention resources. If we all do our part, we can help avoid preventable drownings.
Do You Need a San Diego Drowning Accident Attorney? Get Gomez
If you a looking for a San Diego drowning accident attorney, Gomez Trial Attorneys is here for you. Our experienced team of personal injury attorneys has helped our clients obtain the financial compensation they deserve for over 15 years.
Contact Gomez Trial Attorneys at 866-TRIAL LAW (866-874-2552) today for your free drowning case evaluation.
"I am very satisfied with the outcome with Gomez and I would definitely recommend Gomez to anybody, we tell people all the time, Get Gomez! They are really thorough with everything and they make you feel real comfortable."
Our Process...
Easy as 1. 2. 3!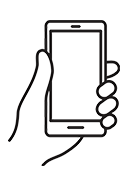 We will determine your case and submit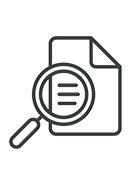 You will get regular update from us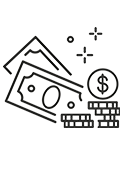 Collect your compensation
"John helped me find doctors, he referred me to his neurologist, his physical therapist, I mean, anything I needed he was right there, every step of the way. I couldn't have asked for a better result from all of this, I would absolutely recommend Gomez Trial Attorneys."

"During the time I was working with Gomez Trial Attorneys, they treated me very, very well. 100% of the time, they believed me, and they were very compassionate. They felt sorry for what happened and they understood the therapy process."

"They held my hand the whole time and kept me in the loop every aspect of my case which was very refreshing to me. They helped me get my settlement offer as fast as possible and I was able to keep my farm"

"The Gomez experience was the best experience it could be for me really, only positive things to say. They really were there every step if the way. Thanks to Gomez Trial Attorneys my dad is able to support my family as a single father"

"He opened the door for me to join his firm to help other brain Injury survivors and I never met another firm who is like this who was so understanding and caring who took the extra step and walked the extra mile with their clients and this is the best"

"I am very satisfied with the outcome with Gomez and I would definitely recommend Gomez to anybody, we tell people all the time, Get Gomez! They are really thorough with everything and they make you feel real comfortable."

"Just helped us through, guided us through, I kept notes all those years, we had questions all the time and they would always keep us informed of what was going on. They just unlayered it, layer by layer, I've never seen anything like them. Thank God for them."
Get your
free consultation
24/7 Support & Free Consultation