San Diego Scaffold Accident Attorney
San Diego Scaffold Accident Lawyers
At any given time, there is a lot of construction being undertaken in San Diego and surrounding areas. Scaffolding is a common and necessary element on many construction sites. It helps workers access and work on above-ground floor levels of a building or home. However, scaffolding can be dangerous, even deadly, when reasonable care is not exercised.
If you or a loved one have been injured in a scaffolding accident, you may be entitled to compensation from those at fault for the accident. Contact a San Diego scaffold accident lawyer at Gomez Trial Attorneys at (619) 237-3490 today. We offer a free legal evaluation of your case so you can learn about your options and make an informed decision.
Scaffolding Causes Thousands of Accidents Annually
Each year scaffolding related accidents cause
thousands of injuries and dozens of deaths
. Some common causes of such injuries:
Scaffolding collapse
Falling tools and equipment
Broken guardrails
A worker slips and falls
Some common causes of scaffolding accidents include:
Defectively designed scaffolding
Improper construction
Inadequate maintenance
Failure to inspect and repair
Inadequate constructions safety policies
Lack of training
Misconduct or negligence of other workers
Noncompliance with laws and regulations
Working in severe weather
As you can see from the common causes, many scaffolding accidents could have been avoided if people and businesses complied with their legal and ethical responsibilities.
How a San Diego Scaffolding Accident Lawyer Can Help
After a serious personal injury accident related to scaffolding, victims are saddled with a lot of logistics. They have to figure out how to pay for medical care, deal with lost wages, pursue claims, and more – all while recovering from their physical and psychological injuries. A scaffolding accident lawyer can help by overseeing the legal aspects of the accident so you can focus on recovery. The many benefits of working with a scaffolding accident lawyer in San Diego include the following:
Bring the Right Claims Against the Right Party
Scaffolding accident cases can be complex. The accident may be caused by different parties, including the scaffolding manufacturer, the property owner, one or more construction companies, one or more insurance companies, and individual workers and inspectors. The possible legal claims will depend on the facts of the case and who was at fault. Potential claims include
product liability
,
premise liability
, negligence,
wrongful death
, and workers' compensation. An experienced personal injury attorney like the ones at Gomez Trial Attorneys will apply their legal expertise and professional judgment to determine the right claims to bring against the right parties. Getting this wrong can result in losing out on potential claims.
Negotiate Against Insurance Companies
As with all
construction accident cases
, scaffolding cases always involve insurance companies. It is typically the insurance companies who will be responsible for paying you, so they are notorious for fighting hard against claims. Fortunately, at Gomez Trial Attorneys, we are a reputable, well-known team experienced in negotiating against insurance companies. We have a reputation for succeeding in cases against insurers which means insurance companies are more likely to bring better offers when you work with us than if you represent yourself.
Assistance in Managing Medical Treatment
Getting medical treatment for serious physical and psychological injuries after a scaffolding accident can feel like a full-time job, and figuring out how to pay for it, well, can feel like a puzzle. Fortunately, a scaffold accident attorney may be able to help you find providers and negotiate medical liens so that you are not required to pay until your lawsuit concludes.
Gathering and Presenting Proof
It is not enough that someone else was at fault for the scaffolding accident, to recover, you must prove that the other person was at fault and the extent of the resulting injuries. Your scaffolding attorney will help gather the required proof and present it, along with legal arguments, in a manner that is persuasive during negotiations and, if needed, trial.
Do You Need a San Diego Scaffold Accident Attorney? Get Gomez
If you a looking for a San Diego scaffold accident attorney, Gomez Trial Attorneys is here for you. Our experienced team of personal injury attorneys has helped our clients obtain over $750 million over the past 15 years while always treating our clients as people, not numbers.
Contact Gomez Trial Attorneys
at 866-TRIAL LAW (866-874-2552) today for your free drowning case evaluation.
"I am very satisfied with the outcome with Gomez and I would definitely recommend Gomez to anybody, we tell people all the time, Get Gomez! They are really thorough with everything and they make you feel real comfortable."
Our Process...
Easy as 1. 2. 3!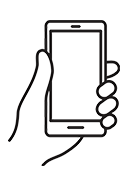 We will determine your case and submit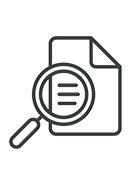 You will get regular update from us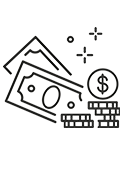 Collect your compensation
"John helped me find doctors, he referred me to his neurologist, his physical therapist, I mean, anything I needed he was right there, every step of the way. I couldn't have asked for a better result from all of this, I would absolutely recommend Gomez Trial Attorneys."

"During the time I was working with Gomez Trial Attorneys, they treated me very, very well. 100% of the time, they believed me, and they were very compassionate. They felt sorry for what happened and they understood the therapy process."

"They held my hand the whole time and kept me in the loop every aspect of my case which was very refreshing to me. They helped me get my settlement offer as fast as possible and I was able to keep my farm"

"The Gomez experience was the best experience it could be for me really, only positive things to say. They really were there every step if the way. Thanks to Gomez Trial Attorneys my dad is able to support my family as a single father"

"He opened the door for me to join his firm to help other brain Injury survivors and I never met another firm who is like this who was so understanding and caring who took the extra step and walked the extra mile with their clients and this is the best"

"I am very satisfied with the outcome with Gomez and I would definitely recommend Gomez to anybody, we tell people all the time, Get Gomez! They are really thorough with everything and they make you feel real comfortable."

"Just helped us through, guided us through, I kept notes all those years, we had questions all the time and they would always keep us informed of what was going on. They just unlayered it, layer by layer, I've never seen anything like them. Thank God for them."
Get your
free consultation
24/7 Support & Free Consultation