Residential Drug/Alcohol Treatment Abuse Injury Lawyer
Residential Drug/Alcohol Treatment Abuse Injury Lawyer
With the surge of the opioid crisis, the ongoing fight against alcoholism, and the presence of other serious, addictive drugs in our society, residential treatment centers have cropped up all over the San Diego area and beyond. However, not all of these centers are safe. In California alone, in a four year time-frame, more than 150 deaths at facilities around the state were investigated.
Operated on a patchwork of state and federal regulations, some residential treatment facilities have engaged in illegal practices to recruit patients with good insurance, while others have left patients to die of neglect and abuse while in their care.
If you were the victim of abuse at a residential drug or alcohol treatment facility, you may be eligible to obtain compensation. An experienced residential treatment facility abuse lawyer at Gomez Trial Attorneys can help you to understand the legal process involved in holding the facility accountable for your injuries.
Gomez Trial Attorneys has obtained $500 million for our clients over the past 20 years and U.S. News has named us one of top law firms in the country.
Call a San Diego Based injury lawyer today to see how we can help you.
TYPES OF ABUSE THAT OCCURS AT TREATMENT FACILITIES
Patients at treatment facilities are considered vulnerable adults, in that their physical addiction becomes a disability that they are reliant on others to help treat. The reliance on others during treatment, as well as the presence of other individuals dealing with addiction during this process, makes an environment where healing is possible, but abuse is also possible.
The types of abuse that occur at residential treatment facilities may include:
Physical abuse: Physical harm caused by staff members or other residents, which may include physical or chemical restraint, punching, kicking, slapping, or even such "treatment tactics" as refusing access to the restroom.
Psychological abuse: Psychological abuse of a patient by a staff member includes threats of punishment, loss of privileges, or even the patient's removal from the treatment program to force the patient to do something in circumstances where failure to perform this act would not result in such consequences.
Sexual abuse: Sexual abuse may include inappropriate sexual contact, coercion to perform sexual acts as part of treatment or under threat of losing privileges that were gained by the patient during the treatment process, or the patient being forced by staff members or other residents to perform sexual acts under threat of some sort of punishment or physical violence.
Prescription abuse: The failure to provide a prescribed medication to the patient or to allow the patient access to prescription medications needed for withdrawal or other medical issues. Prescription abuse can also involve medication errors such as giving the patient the wrong type of medication or the wrong dose.
Neglect: Neglect is a failure to provide an acceptable standard of care. An example of neglect in an alcohol or drug addiction treatment facility would be knowing that a patient, at initial assessment, is suicidal and noting in the patient's treatment plan that he or she needs to be on 24-hour monitoring and then failing to provide this monitoring for a length of time.
Financial abuse: Examples of financial abuse involve staff members gaining access to a patient's personal finances through an inappropriate relationship, or the requirement of a significant financial contribution by the patient outside of the regularly established fees for treatment services.
Insurance fraud: The common type of insurance fraud seen in the substance abuse treatment arena is patient trafficking, in which residential facilities pay a third-party to look for people with addiction and good insurance, and refer them to programs that aren't well-suited to their needs just to obtain the insurance money for the treatment. Other types of insurance fraud include excessive billing for services, billing of services that weren't provided, and the provision of services that aren't needed.
CALIFORNIA LAWS PERTAINING TO TREATMENT FACILITIES
In California, the oversight of licensing and minimum treatment requirements at alcohol and drug abuse treatment facilities is provided through several different sections of the law. Among the requirements for facilities are:
Not all treatment facilities require a license. California's licensing laws are complicated, taking into consideration factors such as the type of care provided at the facility. For example, facilities providing detoxification services are required to have a license to do so, while those providing a group home for recovering alcoholics who have completed the detoxification process might not be. Generally, if the facility provides treatment services and planning, addiction education, medically managed withdrawal, or individual or group therapy, it must have a license.
Professionals working in facilities that require licensing must be certified by either the Addiction Counselor Certification Board of California, the California Association of DUI Treatment Programs, or the California Consortium of Addiction Programs and Professionals. An addiction counselor in California must complete 40 hours of continuing education every two years.
The adoption of the American Society of Addiction Medicine's treatment criteria as a minimum standard of care provided in California alcohol and drug abuse treatment facilities, as put into law. The law was touted as a way to establish some standards in the largely unregulated field of substance abuse treatment that relies on scientific approaches rather than the 12-step abstinence approach used in many of the state's 2,000 treatment facilities. The standards offer a much broader acceptance of medications to manage the withdrawal process, something that the 12-step approach doesn't generally support and also call for specific approaches that include the development of a personal, individualized treatment program that includes a detailed assessment process.
The prohibition of patient brokering or patient trafficking, in which certain patients are sought by third-party referrals due to the insurance resources they have, without consideration as to whether the type of treatment being offered is appropriate for the individual's needs. These third-party individuals are either paid a fee for each patient they refer who successfully enters the treatment program, or a monthly fee for meeting a certain quota of new patients to these facilities.
TYPES OF TREATMENT FACILITIES
Most drug and alcohol treatment programs begin with detoxification from the addictive substance and medically managed withdrawal. Detoxification is the process of the body clearing itself from alcohol or drugs. Medically managed withdrawal is the process of using medications designed to combat the difficult and potentially dangerous effects that the body experiences when the addictive substance is no longer present, so that the patient can focus on the psychological, social, and behavioral aspects of recovery.
Different types of treatment facilities serve individuals with alcohol or drug addictions, including:
Long-term residential treatment: Long-term residential treatment is 24 hour managed care that is generally provided in a non-hospital setting. Many of these programs require a stay of six to 12 months, during which time the facility focuses on developing the individual's personal accountability and responsibility for his or her actions. This often involves participation from a "community" that includes other residents and staff members. Treatment is structured and sometimes confrontational, as residents not only examine damaged self-beliefs and issues that lead to the addiction but also work to discover new ways to interact with others.
Short-term residential treatment: Short-term treatment is often intense, brief, and focused on the 12-step approach to addiction recovery. The original model typically involved a three- to six-month in-hospital treatment of the physical addiction followed by extended outpatient therapy and participation in a self-help group such as Alcoholics Anonymous. However, as treatment facilities evolve and more companies wish to get into the potentially lucrative business of addiction treatment, the short-term residential option has also evolved, with these brief programs being offered through private facilities instead of the inpatient hospitalization process.
Outpatient treatment programs: Offered as a less-expensive option than the residential treatment and advertised as a good option for those who wish to obtain treatment while maintaining their jobs and taking care of their families, outpatient programs vary wildly both in the types of services they offer as well as the success of the treatment.
Criminal justice-involved treatment programs: Many criminal offenders whose addiction played a role in their crimes are offered the option of participating in a substance abuse treatment program in lieu of jail time. Research has indicated that these programs, in which the individual is legally mandated into participation, is effective in reducing the number of drug abuse-related crimes.
TIPS FOR FINDING A SAFE TREATMENT FACILITY
More than 1.4 million people seek residential treatment for drug and alcohol addiction in the U.S. each year, leading to a large number of facilities to sort through. If you're looking for a drug or alcohol rehabilitation facility for yourself or your loved one, here are some tips for finding a safe and effective one:
Have your initial assessment conducted by a board-certified addiction physician rather than at a treatment center. This will give you a more accurate picture of the type of addiction treatment you need, which can better inform your search for facilities where you can participate in a program designed for that type of addiction treatment. The physician you turn to for your assessment may also be a good resource for information on facilities in the area who treat addictions like yours.
Ask plenty of questions of the facility's director. Ask to see the credentials of the physicians and other staff members working at the facility. Find out how the facility views medication managed withdrawal. Discover what types of services such as vocational training and outpatient services to assist you in recovery. Also ask how patients are monitored during the detoxification process. Use caution when proceeding with a facility that relies solely on a video feed of the patient's detox room. Regular, in-person monitoring should include checks of the individual's vital signs as well as conversations with the individual that focus on helping him or her with the detoxification process—even if it means transferring the patient to a hospital for detoxification.
Use caution when simply Googling treatment facilities, as you will find many enticing and promise-filled ads. Instead, Google the specific name of the treatment facility you're looking at along with red flag words such as fraud or abuse.
More expensive treatment doesn't automatically equal adequate treatment. Likewise, be wary of being swayed by whether the facility is "for profit" or "nonprofit"—these are tax statuses, not statements on the quality of care or the oversight provided.
Avoid treatment facilities that use high-pressure sales tactics to convince you to utilize their services. A quality facility will depend more on the reputation that it has built and its success record in treating addiction than on promises that can't be verified or incentives such as free airfare for individuals from other parts of the country who wish to obtain treatment there.
Be wary of facilities who don't work contract with major insurance companies, as these facilities may bill excessively as out-of-network providers. Also be careful with facilities who want information about your insurance and your finances right off the bat. While paying for your treatment is an important consideration in the process, it should not be the facility's top concern.
Read over theCode of Conduct for the California Consortium of Addiction Programs and Professionals, one of the entities that credentials addiction professionals in the state. This document lists the minimum expectations for conduct by staff at residential treatment facilities and can also be used to inform your search.
Rely on national and state helplines to obtain information about reputable facilities. The federal Substance Abuse and Mental Health Services Administration's 24/7 helpline (800-662-HELP) provides information on addiction as well as referrals to treatment and support groups in your area. A federal government website also offers referrals. If your child has a substance use disorder, the Partnership for Drug-Free Kids can be a resource.
CALL OUR SAN DIEGO RESIDENTIAL DRUG AND ALCOHOL TREATMENT ABUSE ATTORNEYS NOW
You went somewhere that promised you a safe place to recover from an addiction. Instead of finding a solution, you wound up with even more problems. You don't have to let that stand.
If a residential alcohol or drug abuse program victimized you, our seasoned San Diego personal injury lawyers at Gomez Trial Attorneys can help you seek compensation for the pain and suffering you experienced at their hands. Contact us online now or dial (619) 237-3490 for a free consultation, and see if we can help put you back on the road to recovery.
Our Process...
Easy as 1. 2. 3!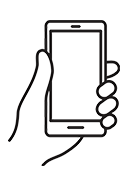 We will determine your case and submit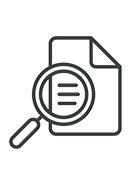 You will get regular update from us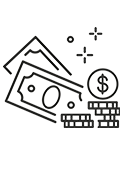 Collect your compensation

"John helped me find doctors, he referred me to his neurologist, his physical therapist, I mean, anything I needed he was right there, every step of the way. I couldn't have asked for a better result from all of this, I would absolutely recommend Gomez Trial Attorneys."

"During the time I was working with Gomez Trial Attorneys, they treated me very, very well. 100% of the time, they believed me, and they were very compassionate. They felt sorry for what happened and they understood the therapy process."

"They held my hand the whole time and kept me in the loop every aspect of my case which was very refreshing to me. They helped me get my settlement offer as fast as possible and I was able to keep my farm"

"The Gomez experience was the best experience it could be for me really, only positive things to say. They really were there every step if the way. Thanks to Gomez Trial Attorneys my dad is able to support my family as a single father"

"He opened the door for me to join his firm to help other brain Injury survivors and I never met another firm who is like this who was so understanding and caring who took the extra step and walked the extra mile with their clients and this is the best"

"I am very satisfied with the outcome with Gomez and I would definitely recommend Gomez to anybody, we tell people all the time, Get Gomez! They are really thorough with everything and they make you feel real comfortable."

"Just helped us through, guided us through, I kept notes all those years, we had questions all the time and they would always keep us informed of what was going on. They just unlayered it, layer by layer, I've never seen anything like them. Thank God for them."
Get your
free consultation
24/7 Support & Free Consultation