San Diego Drug Recall Lawyers
San Diego Drug Recall Lawyers
If you have suffered an injury or been diagnosed with an illness recently, chances are you have relied on medication to improve your condition. Whether prescribed by the doctor or purchased over the counter, these drugs are designed to improve our health as well as our lives.
Unfortunately, some drugs are unreasonably dangerous. They can contain unexpected side effects or cause lasting harm depending on the circumstances. When a dangerous or recalled drug results in an injury, financial compensation could be available. Reach out to our San Diego drug recall lawyers to learn about your options.
WHAT IS A DANGEROUS DRUG?
According to the AARP, the first step any patient should take when they receive notice of a drug recall is to contact their doctor or pharmacist. In some cases, the recall only affects a specific batch of medication that was manufactured during a set period. A pharmacist might be able to replace those recalled pills with newer, safer ones.
In more serious cases, there could be significant health risks that come with taking a drug that is recalled. It is important to speak to your doctor as soon as you receive the notice of a recall. In some cases, there could be necessary steps you must take right away to reduce any potential harm from the dangerous drug you were exposed to.
IS THERE A TIME LIMIT TO FILE A DEFECTIVE DRUG CLAIM?
There is a time limit that applies to any civil lawsuit filed in San Diego. Pursuing a claim based on a defective drug is no exception. For your claim to be successful, you must comply with the statute of limitations.
The statute of limitations is a legal deadline, and it varies from one type of case to another. Regarding defective drug claims, you typically have two years to file your legal action. This two-year window often begins on the date you recognized you were injured by a dangerous drug.
Calculating the deadline to file these claims can be complex. Unlike car accidents where there is no dispute regarding when the injury occurred, there could be a disagreement on the appropriate deadline based on exposure to a harmful drug. A defective drugs attorney could advise you on how much time you have to file a lawsuit.
Compliance with the statute of limitations is important, given the consequences of noncompliance. If you do not file your lawsuit in time, the court could have no choice but dismiss your case forever. This could prevent you from ever recovering the damages you deserve.
WHAT ARE THE CATEGORIES OF ADVERSE DRUGS?
Not all adverse drug reactions are the same. The type and nature of each reaction could vary between a nuisance, a life-threatening condition, and all points in-between.
Four different factors come into play in adverse drug reactions. In some cases, multiple factors could combine to result in serious reactions. These factors include:
Dose. Drug reactions could occur with a regular dose or only be present during an overdose.
Time. Some adverse reactions only occur following prolonged use of a dangerous drug.
Withdrawal. Certain adverse reactions occur when a patient ceases the use of a dangerous drug.
Unexpected failure. Some adverse reactions occur when a drug unexpectedly increases or decreases in efficacy.
CAN YOU STILL SUE IF THE DRUG THAT HARMED YOU WASN'T RECALLED?
The lack of a bad drug recall will not prevent you from filing a lawsuit based on your defective drug claim. There is nothing under the law that protects drug companies from civil lawsuits due to the lack of a formal recall. If this were the case, countless victims would not be able to pursue legal action if the manufacturer dragged their feet during the recall process. A recall can influence your case, but you have the right to file your lawsuit regardless of the status of a recall.
Unsure if you have a viable case against the drug company? Thankfully, you do not have to make that determination on your own. You have the right to seek legal counsel to assist you in holding the drug maker accountable. Our team of defective drug lawyers could assist you in your pursuit of justice.
TALK TO A SAN DIEGO DRUG RECALL LAWYER TODAY
Learning that a drug you have taken in your life has been recalled can be a stressful moment. While a recall does not guarantee that you are facing serious health issues, it is often a precursor to impending challenges. For some people, a recall could be welcome news given that they are already living with the health consequences of using a dangerous drug.
If you are considering legal action based on your adverse reaction to a medication, now is the time to seek out an attorney. A San Diego drug recall lawyer could help you seek compensation. Call the Gomez Law Firm today for a free consultation.
Our Process...
Easy as 1. 2. 3!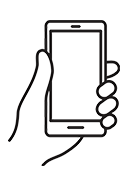 We will determine your case and submit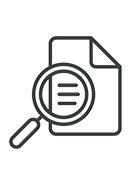 You will get regular update from us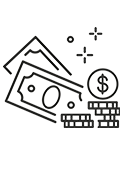 Collect your compensation

"John helped me find doctors, he referred me to his neurologist, his physical therapist, I mean, anything I needed he was right there, every step of the way. I couldn't have asked for a better result from all of this, I would absolutely recommend Gomez Trial Attorneys."

"During the time I was working with Gomez Trial Attorneys, they treated me very, very well. 100% of the time, they believed me, and they were very compassionate. They felt sorry for what happened and they understood the therapy process."

"They held my hand the whole time and kept me in the loop every aspect of my case which was very refreshing to me. They helped me get my settlement offer as fast as possible and I was able to keep my farm"

"The Gomez experience was the best experience it could be for me really, only positive things to say. They really were there every step if the way. Thanks to Gomez Trial Attorneys my dad is able to support my family as a single father"

"He opened the door for me to join his firm to help other brain Injury survivors and I never met another firm who is like this who was so understanding and caring who took the extra step and walked the extra mile with their clients and this is the best"

"I am very satisfied with the outcome with Gomez and I would definitely recommend Gomez to anybody, we tell people all the time, Get Gomez! They are really thorough with everything and they make you feel real comfortable."

"Just helped us through, guided us through, I kept notes all those years, we had questions all the time and they would always keep us informed of what was going on. They just unlayered it, layer by layer, I've never seen anything like them. Thank God for them."
Get your
free consultation
24/7 Support & Free Consultation