San Diego Hostile Workplace Lawyer
Your San Diego place of employment should be a safe space where you can do your job free from harassment. Your employer has a duty to take action to help protect you from harassment and stop harassment if it occurs.
If you have been subject to unwanted harassing behaviors on account of your race, color, religion, sexual orientation, disability, or other personal characteristics, you may have a claim against your employer. A claim is possible whether you were harassed by a supervisor or a co-worker.
At Gomez Trial Attorneys, we know it can be hard to figure out whether you have a hostile work environment claim against your current or former employer and that Google-ing may just leave you more confused. We don't think you should have to figure it out alone; we offer a free case evaluation. Contact us at 833-GET-GOMEZ or here to schedule yours today.
WHAT BEHAVIORS ARE CONSIDERED CRITERIA FOR A HOSTILE WORK ENVIRONMENT?
In California, a hostile workplace is a type of workplace harassment claim. An employee is subject to a hostile workplace when they are subjected to severe or pervasive harassing conduct on account of a protected class that they are a member of (or that their employer believes they are a member of). Protected characteristics include race, color, religion, national origin, sexual orientation, age, and disability.
Harassment comes in many forms. Examples of harassing conduct include unwanted sexual advances, unwanted touching, a supervisor not stopping harassment by a coworker, relentless "teasing" based on an employee's disability, and ongoing use of racial slurs (even when not directed at the employee). Harassment is generally considered severe if it harms or threatens to harm a person physically. It is generally considered pervasive if it occurs multiple times.
HOW DO YOU PROVE A HOSTILE WORK ENVIRONMENT?
Under California law, to establish that they were subjected to a hostile work environment, you must prove all of the following:
You are a member of a protected class;
You were subjected to unwelcome harassment in the workplace;
The harassment was based on your protected class;
The harassment unreasonably interfered with your work performance by creating an intimidating, hostile, or offensive work environment; and
Your employer is liable for the harassment.
Ortiz v. Dameron Hospital Assn. (2019) 37 Cal.App.5th 568, 581 [250 Cal.Rptr.3d 1]; CACI 2521A
In San Diego employment harassment cases, employers rarely admit liability. They often deny that the harassment occurred or allege that they took appropriate action to stop it.
Fortunately, it is still possible to prove your case when an employer denies what occurred. The following are examples of evidence that can be used to support your case:
Witness statements from others who observed the harassment;
Documentary evidence like emails sent from the harasser(s) to you;
Complaints filed by you and the employer's responses;
Recordings of the harassing conduct.
You should preserve any evidence you have in your possession, but do not worry if you don't have everything. A hostile work environment attorney can use tools of the trade like discovery requests and depositions to obtain the evidence needed to prevail on your claim, even if it is currently in your employer's possession.
WHAT IS THE AVERAGE SETTLEMENT AMOUNT FOR A HOSTILE WORKPLACE?
One of the most common questions a workplace harassment lawyer gets is "how much can I get with my workplace harassment case?" This is understandable. Workplace harassment cases can be time-consuming and emotionally taxing, so you may be wondering if it's worth it.
Unfortunately, there are no reliable statistics regarding average settlement amounts for hostile workplace claims in California. Settlement amounts can vary between tens of thousands of dollars to over a million dollars. The strength of the case (how egregious the conduct was and how much evidence there is) is the greatest factor in determining what a case will settle for. A San Diego hostile workplace lawyer can help estimate what your case may be worth.
California does not cap awards in hostile workplace cases, which means employers are often more willing to settle and bring better offers than under federal law or in other states where the employer's potential financial responsibility is capped.
NEED A SAN DIEGO HOSTILE WORKPLACE LAWYER? GET GOMEZ
If you have been subject to a hostile workplace or suffered other wrongdoing by your employer in San Diego, California, Gomez Trial Attorneys is here for you. We have a strong track record of successfully representing plaintiffs in employment law claims.
We are happy to help you determine whether you may have a claim against your current or former employer and, if so, to help you navigate the process of pursuing your claim. For a free wrongful termination case evaluation, contact us online or by calling (619) 237-3490.
CLIENT TESTIMONIAL
Review: 5/5
★ ★ ★ ★ ★
"The team at this firm is phenomenal. From John, all the way down to the staff, everyone is a pleasure to work with and be around. They are fighting for the right cause and to help people."
Review by: Irving P.
August 2020
Our Process...
Easy as 1. 2. 3!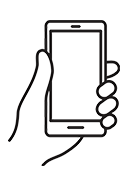 We will determine your case and submit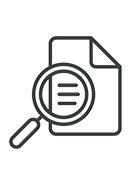 You will get regular update from us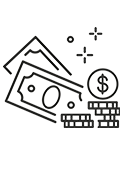 Collect your compensation
"John helped me find doctors, he referred me to his neurologist, his physical therapist, I mean, anything I needed he was right there, every step of the way. I couldn't have asked for a better result from all of this, I would absolutely recommend Gomez Trial Attorneys."

"During the time I was working with Gomez Trial Attorneys, they treated me very, very well. 100% of the time, they believed me, and they were very compassionate. They felt sorry for what happened and they understood the therapy process."

"They held my hand the whole time and kept me in the loop every aspect of my case which was very refreshing to me. They helped me get my settlement offer as fast as possible and I was able to keep my farm"

"The Gomez experience was the best experience it could be for me really, only positive things to say. They really were there every step if the way. Thanks to Gomez Trial Attorneys my dad is able to support my family as a single father"

"He opened the door for me to join his firm to help other brain Injury survivors and I never met another firm who is like this who was so understanding and caring who took the extra step and walked the extra mile with their clients and this is the best"

"I am very satisfied with the outcome with Gomez and I would definitely recommend Gomez to anybody, we tell people all the time, Get Gomez! They are really thorough with everything and they make you feel real comfortable."

"Just helped us through, guided us through, I kept notes all those years, we had questions all the time and they would always keep us informed of what was going on. They just unlayered it, layer by layer, I've never seen anything like them. Thank God for them."
Get your
free consultation
24/7 Support & Free Consultation