San Diego Retaliation Attorney
No one should have to endure workplace retaliation, whether it manifests as a demotion, termination, or another form of harassment. Unfortunately, workplace retaliation is all too common and often goes unnoticed and unreported. If you feel you've been retaliated against by your employer, there are steps you can take to protect your rights and seek compensation. If you need help, contact Gomez Trial Lawyers today to schedule a free consultation.
Table of Contents
WHAT IS RETALIATION IN THE WORKPLACE?
Retaliation is defined as any adverse employment action taken against an employee for exercising their legal rights. Examples of adverse employment actions include demotion, termination, suspension, pay decrease, poor performance evaluation, and disciplinary action. This type of behavior is prohibited under federal law and most state laws as well.
That includes filing a complaint about discrimination or harassment, participating in an investigation, filing a workers' compensation claim, or taking leave under the Family Medical Leave Act (FMLA). It is illegal for employers to retaliate against employees for engaging in any of these activities.
For example, if an employee files a complaint about wage theft and is subsequently demoted or fired without good cause, that would be considered illegal retaliation. An employer may not take any adverse action against an employee simply because they exercised their right to speak out about something they felt was wrong or unjust.
In general, if you feel you are being punished for doing something that you believe is right — such as reporting harassment — you may be the victim of retaliation.
WHAT IS A RETALIATION LAWSUIT?
This type of lawsuit is typically brought when an employer takes action against an employee in response to their filing of a discrimination claim or engaging in any other activity that is protected under the law. For example, if an employee files a complaint about unequal pay with the Equal Employment Opportunity Commission (EEOC) and gets fired, this could be grounds for filing a retaliation lawsuit.
HOW DO YOU WIN A RETALIATION LAWSUIT?
To win a retaliation lawsuit, you must prove that your employer took some kind of negative action against you because of your protected characteristic or activities related to it. That means that you will need to show evidence of this illegal behavior. Your workplace retaliation attorney will work with you to build your case and present compelling evidence to support your claims in court. Additionally, they will help guide you through the process of filing the necessary paperwork and navigating the court system as efficiently as possible.
HOW CAN I PROVE RETALIATION?
If you suspect that your employer has retaliated against you for engaging in a protected activity, there are several steps that you can take to prove your case.
UNDERSTAND YOUR RIGHTS
The first step to winning any workplace retaliation lawsuit is understanding your rights. It's important that you familiarize yourself with the laws in your state to determine if you have a valid case against your employer. The law provides protections for employees who have been subject to unfair treatment as a result of their employer's retaliatory actions.
FIND AN EXPERIENCED ATTORNEY
Once you understand your rights and believe that you have been treated illegally by your employer, it's time to find an experienced attorney to help you file a claim against them. A lawyer will be able to assess the strength of your case and advise on the best course of action for seeking justice from the courts. An employment retaliation attorney will also know how to navigate the legal system and represent your interests in court proceedings so that you can get the best outcome possible from the case.
GATHER EVIDENCE
For your lawsuit to be successful, it's important to gather as much evidence as possible before filing a claim against your employer. That includes documenting any instances of workplace retaliation or harassment that may have occurred in the past and providing copies of relevant documents, such as emails or memos sent by supervisors or managers, that demonstrate their behavior. Additionally, speak with any witnesses who may be able to corroborate your story and provide testimony during court proceedings if necessary.
HOW MUCH IS A RETALIATION LAWSUIT WORTH?
When calculating damages for a retaliation lawsuit, there are several things to consider. A retaliation lawyer will look at lost wages (including potential future lost wages), emotional distress caused by the employer's actions, attorney fees, and other costs associated with filing the lawsuit, and more.
In some cases, punitive damages may also be awarded if the court finds that the employer acted with malice in their treatment of an employee whose rights they violated. In addition to these tangible damages, courts may also award intangible damages such as pain and suffering caused by the employer's actions.
WHAT OTHER FACTORS INFLUENCE THE AMOUNT WON IN A RETALIATION LAWSUIT?
The amount awarded in a retaliation lawsuit varies from case to case, as there is no one-size-fits-all answer. The amount won depends on several factors, including the severity of the employer's retaliatory action and whether it resulted in any financial losses.
It's also important to consider the size of your employer when calculating potential damages. Generally speaking, larger employers tend to face higher fines and more punitive damages than smaller employers do. This is because larger employers typically have deeper pockets and greater resources than smaller companies do; thus, they can afford to pay more money in damages than smaller businesses can.
It's also worth noting that if your employer has been found guilty of retaliating against multiple employees or engaging in systemic retaliation against its workers, it may face even steeper fines and higher damages than it otherwise would have faced if only one person were affected by its retaliatory behavior.
To determine how much you might receive from a successful retaliation lawsuit, consult with an attorney who specializes in this area of law so you can make an informed decision about filing a legal complaint against your employer for workplace retaliation.
CONTACT GOMEZ TRIAL ATTORNEYS FOR HELP WITH YOUR RETALIATION CLAIM
Retaliation in the workplace is a severe problem that should not be tolerated — but it happens more often than we would like to think. If you believe you have been retaliated against, it's important to talk to an attorney as soon as possible. If you're looking for a workplace retaliation attorney, contact Gomez Trial Attorneys today for a free consultation by calling 866-TRIAL LAW (866-874-2552) or contacting us online.
CLIENT TESTIMONIAL
Review: 5/5
★ ★ ★ ★ ★
"The team at this firm is phenomenal. From John, all the way down to the staff, everyone is a pleasure to work with and be around. They are fighting for the right cause and to help people."
Review by: Irving P.
August 2020
Our Process...
Easy as 1. 2. 3!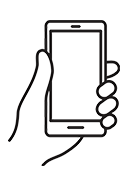 We will determine your case and submit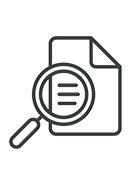 You will get regular update from us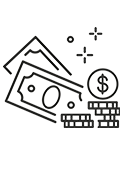 Collect your compensation
"John helped me find doctors, he referred me to his neurologist, his physical therapist, I mean, anything I needed he was right there, every step of the way. I couldn't have asked for a better result from all of this, I would absolutely recommend Gomez Trial Attorneys."

"During the time I was working with Gomez Trial Attorneys, they treated me very, very well. 100% of the time, they believed me, and they were very compassionate. They felt sorry for what happened and they understood the therapy process."

"They held my hand the whole time and kept me in the loop every aspect of my case which was very refreshing to me. They helped me get my settlement offer as fast as possible and I was able to keep my farm"

"The Gomez experience was the best experience it could be for me really, only positive things to say. They really were there every step if the way. Thanks to Gomez Trial Attorneys my dad is able to support my family as a single father"

"He opened the door for me to join his firm to help other brain Injury survivors and I never met another firm who is like this who was so understanding and caring who took the extra step and walked the extra mile with their clients and this is the best"

"I am very satisfied with the outcome with Gomez and I would definitely recommend Gomez to anybody, we tell people all the time, Get Gomez! They are really thorough with everything and they make you feel real comfortable."

"Just helped us through, guided us through, I kept notes all those years, we had questions all the time and they would always keep us informed of what was going on. They just unlayered it, layer by layer, I've never seen anything like them. Thank God for them."
Get your
free consultation
24/7 Support & Free Consultation