San Diego Lyft Accident Lawyers
San Diego Lyft Accident Lawyers
Car accidents occur at an alarming rate on San Diego roadways. Some victims who are involved in an accident learn immediately after that one of the drivers involved was a Lyft driver. Like any car accident, a victim can suffer a serious injury, and they may not know where to turn for help. Instead of wondering what your rights are, you should seek advice from an attorney who has experience handling all types of roadway accidents in San Diego, including Lyft accidents.
If you are a victim of a San Diego Lyft Accident, you can contact a San Diego Lyft Accident Attorney at the Law Offices of Gomez Trial Attorneys today for help. We can provide you information about your rights, explain your options, and help chart a path to the compensation you deserve for your injuries.
OUR EXPERIENCED SAN DIEGO LYFT ACCIDENT LAWYERS MAKE A DIFFERENCE
When you have been involved in an accident on San Diego roadways, an experienced attorney can make a difference in how much compensation you might recover. At Gomez Trial Attorneys, we are proud of our strong track record of obtaining substantial settlements and court judgments for our clients.
Some of the compensation amounts we have been able to recover for our clients include:
Rideshare auto accident – Recovered a settlement of $1,000,000
Auto accidents involving brain injury – Secured a settlement of $5,200,000 and a jury settlement of $13,500,000 in two different cases
Auto accidents with bone injury – Recovered $1,700,000 in two different jury verdicts
Auto accident victim compensation – Settled a claim for $2,900,000 out of court
Past results can't guarantee that we can reach similar verdicts in future cases. However, one thing that helps a potential client feel confident when searching for an attorney to handle their Lyft accident case is someone who has a proven track record of pursuing the best outcome possible for every client.
COMMON INJURIES SUFFERED IN SAN DIEGO LYFT ACCIDENTS
If you review The California Office of Traffic Safety records, you will see there were nearly 10,000 accident victims in 2016. Every accident is different, and the types of injuries suffered by victims depend on numerous factors. The speed at which the vehicles were travelling, the type of impact, and weather conditions may all impact the type of injuries suffered in a San Diego Lyft accident.
Some accident victims will suffer:
Back and neck injuries – Typical in sideswipe and rear end collisions, victims who suffer back or neck injuries often face long-term recovery and could suffer pain for the rest of their lives.
Broken bones – The more serious the accident, the more likely a victim is to suffer a broken bone. Legs, arms, pelvis fractures can wreak havoc on a victim's life and could mean they are facing upwards of two to three months out of work while recovering.
Head injuries – Unfortunately, one of the most terrifying injuries you can suffer during a car accident is a head injury. Too often, victims bang their heads on their steering wheels, or they are thrust forward into the dashboard or windshield, resulting in brain injury. Even without an impact, the jolt of an accident can cause a TBI. Traumatic brain injuries can have life-long consequences for victims.
Victims of a Lyft accident anywhere in San Diego should always seek medical care immediately following an accident, regardless of how minor they believe their injuries may seem. The fact is that the immediate aftermath of an accident can be deceiving. After speaking with law enforcement, make sure you get to an emergency room, or see your own physician for a thorough medical exam as soon as possible.
ESTABLISHING FAULT FOLLOWING A SAN DIEGO LYFT ACCIDENT
One of the challenges faced by victims of Lyft accidents in San Diego, and across California, is that fault must be proven for victims to secure compensation for their injuries.
Some potential at-fault parties in Lyft accidents include:
Lyft driver – Rideshare drivers, like any driver, can be reckless, intoxicated, driving drowsy, or get distracted. The driver who fails to use caution when they have a passenger is a danger to everyone on San Diego roadways.
Rideshare company – Like a taxi company, a rideshare company must ensure that its drivers are qualified to operate a Lyft. This means they should have clean driving records. However, as we have learned through the media, rideshare services hide data about their drivers and often, when a driver is responsible for an accident, we learn they have a poor driving record but were allowed to operate as a Lyft driver anyway.
As with any car accident, numerous factors may play into who is liable. There may be mechanical issues due to a manufacturing defect, other motor vehicle operators, or road conditions that could all be factors. Speak with a Lyft accident attorney about the entire circumstances of a San Diego Lyft accident. They can help you determine who may be responsible for your injuries.
RECOVERING DAMAGES FOR YOUR INJURIES AFTER A SAN DIEGO LYFT ACCIDENT
Victims of any type of car accident face a long road to recovery. This can mean losing time from work, being unable to carry out simple household tasks, repeated trips to see a doctor, specialist, or rehabilitation specialist. Additionally, victims may be required to have specific tests, depending on the types of injuries they have suffered. Financially, the road to recovery is expensive.
Some of the compensation you may be able to collect following a San Diego Lyft accident includes:
Medical expenses – Your medical expenses after a Lyft accident includes your emergency room visit, ambulance if necessary, and treatment you receive immediately for your injuries. However, your expenses are often far more significant: Doctors may prescribe antibiotics for infections, pain killers, specialized equipment such as crutches, walkers, or hospital beds. Just because you are at home does not mean these expenses stop. Your medical expenses for any treatment related to your illness, regardless of how long they last, should be paid for by the parties responsible for your injuries.
Lost wages – If you are only out of work a day or two, it may not seem like a big deal. However, if you suffered extensive injuries in a Lyft accident, you may be forced to remain out of work for weeks, months, or even indefinitely. Your family should not have to bear the brunt of this loss of wages. The parties responsible for your injuries should be held responsible for lost wages.
Pain and suffering – Victims suffering from the trauma of a car accident often are left with serious pain. This is particularly true if you have suffered a back or neck injury, traumatic brain injury, or broken bones. In some cases, you may be entitled to a cash award for your pain and suffering.
At Gomez Trial Attorneys, we seek the maximum allowable compensation on behalf of victims of San Diego Lyft accidents.
INSURERS SEEK TO MINIMIZE A SETTLEMENT AFTER A SAN DIEGO LYFT ACCIDENT
Insurance companies have only one goal after a Lyft accident claim is filed by a victim. They wish to make sure they must only pay the minimum amount in damages to protect their bottom lines. Keep in mind, this often involves putting into practice some tactics that start with insurance adjusters.
First, insurance adjusters know you have a limited time to file an accident lawsuit. In California, that means you have two years from the date of the accident to file a San Diego Lyft accident lawsuit. This time is significantly less if one of the possible reasons for your injuries involves a government entity: For example, poorly maintained roads contributed to the accident causing your injuries. This means an adjuster will stall their investigation, make you several offers to attempt to earn your trust, and otherwise spend time making you spin your wheels so you cannot move forward.
Once the insurance adjuster knows they can no longer stall, they will attempt a few other tactics, including low-ball settlement offers. These offers are likely to improve slightly in the weeks following an accident. However, these offers also come with strings attached. Primarily, if an offer is made and accepted, the insurance company asks you to sign a waiver. These waivers are dangerous: Basically, what a waiver is asking you to do is forfeit your rights to seek additional compensation, even if the settlement did not cover your eventual, total financial losses.
At Gomez Trial Attorneys, we always encourage San Diego Lyft accident survivors to make sure that, before they accept any settlement, they have the documentation reviewed by an experienced attorney. There are a few reasons for this: first, you want to make sure the settlement is fair, and second, you want to make sure you are not forfeiting any important rights. In every case where you suffer injuries in a roadway accident, you should seek legal guidance before you even speak with an insurance company, and you should never sign documents they provide without having the documents reviewed by an attorney.
THE COST OF OUR SAN DIEGO LYFT ACCIDENT LAWYERS? YOU PAY US NOTHING.
When you are injured and out of work, the last thing you want to think about is how you are going to find the money to pay for an attorney. The good news for San Diego Lyft accident victims is that you can usually find an attorney to represent you without paying any upfront attorney fees.
Initially, you are entitled to seek information from Gomez Trial Attorneys through a no-cost consultation. During the consultation, the attorney will ask you various questions to determine the circumstances of your accident. They will also offer you some guidance on what options you may have available to pursue compensation.
Should you decide Gomez Trial Attorneys is the right law firm to handle your San Diego Lyft accident claim, we will then discuss fees. Remember that, in most cases, we can take your case on a contingency fee basis. What this means for you is that you will not pay any lawyer's fees up-front to have us represent your interests. Instead, our fees will be recovered only as a portion of any settlement or judgment we can secure on your behalf.
The fact is most victims do better when an attorney is involved in their Lyft accident claims. Insurance companies know when you have sought legal assistance that you are not going to sit back and accept their first low-ball offer. When an attorney advocates for you, you can usually secure a better settlement. Additionally, if your attorney and you agree the offer an insurer makes is insufficient, you will be working with an attorney who is ready to take your case to trial.
LYFT ACCIDENT FAQS
WHAT SHOULD I DO FOLLOWING A SAN DIEGO LYFT ACCIDENT?
As with any car accident, you need to immediately report the accident to the police. Making this call will also assure emergency responders arrive at the scene to provide medical care to anyone who is injured during the accident. This step also provides important documentation including the names and contact information for all drivers.
As a victim of the accident, you should also take a few extra steps. First, make sure you have the name of all drivers, their addresses and telephone number, and their license and insurance information. This will be required to file an insurance claim. If at all possible, you should also seek to obtain information from any person who witnessed the accident. If you are in an area where there are traffic cameras, make note of the same—obtaining the camera footage can help prove who was at fault during the accident.
If you are physically capable of doing so, photographs of the area including traffic signals, damage to the vehicles involved, and where appropriate, photos of injuries can also be helpful to obtain. Fortunately, today, most of us have technology at our fingertips to help us take great photos simply using our cell phones.
HOW ARE SAN DIEGO LYFT ACCIDENTS DIFFERENT FROM OTHER CAR ACCIDENTS?
Any car accident is bad—someone is at fault, someone is injured, someone has sustained serious property damage. However, when one of the vehicles involved is a Lyft, the entire accident becomes far more complicated in terms of liability. Drivers have different "stages" when Lyft is involved. According to their website, the insurance coverage offered by the company kicks in depending on the drivers' stage.
These are:
As you can see, there are times when the driver's personal insurance covers any accident where they are at fault, and there are other times when it may be necessary to file a third-party claim. Lyft drivers (and passengers) are also required to file an accident report with Lyft when they are involved in an accident. Because of these complexities, anyone in the San Diego area should seek the guidance of a car accident attorney following any Lyft accident.
ARE SAN DIEGO LYFT DRIVERS REQUIRED TO PASS ANY SPECIAL TRAINING BEFORE DRIVING?
No! Anyone who has a clean driving record, can pass a background check, and meets the other criteria set up by Lyft is eligible to be a Lyft driver. Remember, many Lyft drivers are "moonlighting" and picking up passengers or packages to make ends meet. Oftentimes, these drivers are working full-time jobs or may work multiple part-time jobs. Like everyone, they are simply trying to make ends meet. The problem is that their schedules often mean they are more likely to be involved in accidents due to specific causes.
WHAT SPECIFIC CAUSES OF ACCIDENTS ARE MORE COMMON WITH SAN DIEGO LYFT DRIVERS?
We all know some most common causes of car accidents on San Diego roadways. However, Lyft drivers are more likely to be involved in an accident caused by:
Drowsy driving – As previously indicated, Lyft drivers are often using the job to moonlight and earn extra money. In many cases, this means a driver may have already worked an eight-hour day before they "signed in" to drive. Lyft drivers may be more likely to be drowsy behind the wheel putting themselves, their passengers, and other drivers at risk.
Distracted driving – Lyft drivers make money when they are carrying a package or a passenger. They are notified of pending pickups using a cell phone application. Additionally, they often use their cell phones as a GPS, which means they are more likely to be paying less attention to the roads.
Inexperienced drivers – While a taxi operator, or a big rig operator requires hours, and in some cases, months of training, there is no training requirement for a Lyft driver. Provided the driver meets the "age" requirements in their area, 25 in California, there are no other "strict" training requirements.
As with any automobile accident, several factors can affect a driver's ability to remain safe on the road. Let's not forget that in some cases, an accident can occur when you are a Lyft passenger, and the Lyft driver may not actually be the one who is at fault.
WHO IS LIABLE FOR A SAN DIEGO LYFT ACCIDENT?
There is no simple answer to this question. Lyft drivers may be at fault, the company Lyft may be responsible, or another driver can be responsible. In some cases, government bodies in San Diego, repair shops, or an auto manufacturer might be at fault. Not all accidents involving a Lyft are the fault of the Lyft driver.
This is why it is so important for anyone who is in a car accident of any type, including a Lyft accident, to seek the help of a skilled San Diego Lyft accident attorney as soon after an accident as possible. Your attorney will look at the facts of the case, and help determine who is at fault for the car accident.
I SUFFERED A SERIOUS INJURY IN AN ACCIDENT INVOLVING A LYFT IN SAN DIEGO. WHAT SHOULD I DO?
Immediately after you see a physician, you need to file an insurance claim with the insurer of the responsible party. Once you file this claim, you would be best served to contact a car accident attorney immediately for advice. If the at-fault person is a Lyft driver, it is even more important you seek legal help. This process is going to be complicated, and the insurance company is not there to be your friend or your advocate.
WHY IS AN INSURANCE CLAIM INVOLVING AN AT-FAULT SAN DIEGO LYFT DRIVER SO COMPLICATED?
Insurance claims can be extremely complicated primarily because insurance companies want to avoid accepting liability. However, when a Lyft driver is at fault, or when the company, Lyft, may be liable for the claim, the process can be even more complex.
First, remember—no one wants to accept blame for an accident. All drivers know if they are at fault for an accident they are looking at long-term problems, including points on their driver's license, increased insurance costs, and, depending on the reason for the accident, they may actually face a criminal charge or loss of their license.
If we assume the Lyft driver is at fault, then your claim is only with their insurance company. However, Lyft may be at fault if they failed to conduct a thorough background check, did not verify the automobile was in good repair before allowing the driver to carry passengers, or allowed a driver to rent a poorly repaired car. This means the driver and Lyft may both be liable for your injuries. This also means the insurance companies may begin working together to reach an agreement about how much you should be offered for your injuries.
Generally, following an accident claim, an insurance company will have an adjuster contact the victim. The adjuster's job is to help put a price tag on a final amount for the claim. Towards that end, you can expect several questions from the adjuster including whether you sought medical care, what the doctor told you, and how much damage your car suffered.
Beware: Before you start answering these questions, seeking assistance from a lawyer who has experience dealing with insurance companies is the best move you can make. Not every question will be pointed—in fact, they may pose some questions as conversational. For example, the adjuster may ask "how are you feeling" or say something like "I'm sure you are looking forward to getting back to work." These comments and questions try to elicit responses from you that they can use to minimize your claim.
WHAT SHOULD I AVOID WHEN SPEAKING WITH AN INSURANCE ADJUSTER?
In nearly all cases, the best option is to refer adjusters to our attorneys!
Avoid doing these things when you speak with an insurance adjuster:
Giving recorded statements – A recorded statement could potentially be used against you during the settlement process. Largely this is because of the types of questions you will be asked by an adjuster. This does not mean you do not have a valid claim, it merely means the adjuster is good at their job.
Avoid signing documents – You may be asked to sign a medical release form. Use caution because chances are the insurance company will be looking for more than your records from the accident that caused your injury. Sometimes, insurers believe they can escape part or full liability by claiming your injuries existed before the accident.
As you can see, an insurance adjuster is not in place to help protect you, the victim of a Lyft accident. Instead, they are there to protect the insurance company and that means their final goal is minimizing the amount of settlement you are offered. In many cases, you may be offered a settlement just a few days after you file your claim. The insurance company will likely tell you this is their "final" offer. Do not fall for that—never accept an offer without having it reviewed first by a qualified lawyer.
WHAT DAMAGES CAN I COLLECT AFTER A SAN DIEGO LYFT ACCIDENT?
In California, you have the right to seek compensation under three categories: Economic losses, non-economic losses, and punitive damages. Punitive damages are unusual because they are meant solely as a deterrent. Only in particularly egregious cases are they awarded by the court, since they are used to send a message to others that a behavior is unacceptable.
Non-economic damages present challenges because they are often subjective and hard to measure. For example, it is difficult to explain to someone why you no longer enjoy going for a Sunday afternoon drive following being involved in an accident. Other non-economic damages could include mental anguish, loss of consortium, and pain and suffering. Again, these can be difficult to establish without expert assistance.
Economic damages are the clearest damages to show following a car accident.
Economic damages you may collect include:
Medical costs – Any costs associated with your care immediately following a Lyft accident including taking an ambulance to the hospital, X-rays and other tests, inpatient care, and medications. However, for those who suffer a serious injury, there may be additional follow-up care including surgery, follow up with specialists, and more. Medical bills do not necessarily have an end date, your claim should include full payment of all medical costs.
Rehabilitation services – If your injuries are serious enough to result in your being unable to do the job you had at the time of the accident; you may file a claim for rehabilitation services to help you seek work options. Additionally, depending on the types of injuries, rehabilitation may not be optional—for example, a spinal injury, broken bones, and other injuries may require rehabilitation therapy, which should also be covered.
Personal property damage – The cost of replacing or repairing your vehicle, or damage you may have suffered to property that was in your car at the time of the accident, may also be part of your claim.
Household services costs – If you were responsible for certain household duties you can no longer do because of an injury, you may seek compensation for the costs of someone else doing them. For example, if you watch a child while someone in the house works and you are unable to do so, you may have to hire someone to supervise the child while you are recovering.
Other out-of-pocket costs – Transportation to and from doctors' visits, the cost of installing a ramp so you can get in and out of your home, wheelchairs, and other medical devices can be expensive. These are costs you may be able to recover with a San Diego Lyft accident lawsuit.
No attorney can guarantee you a specific amount of compensation for your injuries. Even an attorney who has a great track record of obtaining substantial settlements for clients cannot make you any guarantees, but the one thing you can feel confident about is that you will have someone on your side through every step of the process.
LET OUR SAN DIEGO LYFT ACCIDENT ATTORNEYS FIGHT FOR YOU
If you are one of the unfortunate victims of a roadway accident involving a Lyft driver in San Diego, we are here to help. At Gomez Trial Attorneys, we know how traumatic a car accident is, and we know how often people in San Diego have to depend on Lyft and other rideshare services to get to work or school. We know if you have suffered an injury in a Lyft accident, you want someone with peerless experience who will serve as your advocate and fight on your behalf.
Victims should never have to navigate the complicated legal system alone when it comes to San Diego Lyft accident claims. This is particularly true when you are dealing with being a victim of a San Diego Lyft accident. Instead of trying to go it alone, contact Gomez Trial Attorneys as soon after your accident as possible. Not only can we protect your rights, we can also help you get the maximum possible compensation for the injuries you have suffered.
Contact us today and set up a free, no-obligation consultation and let us help you understand what options you have available. Once you have decided which is right for you and your family, we will be with you every step of the way.
If you suffered an injury in a San Diego Lyft accident, contact Gomez Trial Attorneys today at 833-GET GOMEZ (833-438-4663) to set up a free consultation. You are under no obligation following a consultation, but you will have the information you need to make the best possible decision for you and your family.
INJURED IN AN ACCIDENT? GET A REAL TRIAL LAWYER. GET GOMEZ.
---
655 West Broadway, Suite 1700
San Diego, CA 92101
Phone: (619)-237-3490
Our Process...
Easy as 1. 2. 3!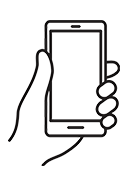 We will determine your case and submit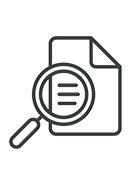 You will get regular update from us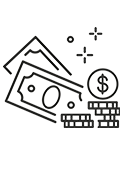 Collect your compensation

"John helped me find doctors, he referred me to his neurologist, his physical therapist, I mean, anything I needed he was right there, every step of the way. I couldn't have asked for a better result from all of this, I would absolutely recommend Gomez Trial Attorneys."

"During the time I was working with Gomez Trial Attorneys, they treated me very, very well. 100% of the time, they believed me, and they were very compassionate. They felt sorry for what happened and they understood the therapy process."

"They held my hand the whole time and kept me in the loop every aspect of my case which was very refreshing to me. They helped me get my settlement offer as fast as possible and I was able to keep my farm"

"The Gomez experience was the best experience it could be for me really, only positive things to say. They really were there every step if the way. Thanks to Gomez Trial Attorneys my dad is able to support my family as a single father"

"He opened the door for me to join his firm to help other brain Injury survivors and I never met another firm who is like this who was so understanding and caring who took the extra step and walked the extra mile with their clients and this is the best"

"I am very satisfied with the outcome with Gomez and I would definitely recommend Gomez to anybody, we tell people all the time, Get Gomez! They are really thorough with everything and they make you feel real comfortable."

"Just helped us through, guided us through, I kept notes all those years, we had questions all the time and they would always keep us informed of what was going on. They just unlayered it, layer by layer, I've never seen anything like them. Thank God for them."
Get your
free consultation
24/7 Support & Free Consultation