Solana Beach Premises Liability Lawyers
All Solana Beach Case Types
Solana Beach Premises Liability Lawyers
Solana Beach is home to some stunning private and public properties, including scenic public beaches, renowned music venues, beach-front homes, and shopping in local establishments, the Vons supermarket, and the department stores in the Solana Beach Towne Centre.
Visiting these and other Solana Beach properties should offer you a safe experience. Unfortunately, some premises owners fail to uphold their duty of care to visitors, and sometimes, that violation leads to serious injuries.
Did you suffer serious injuries in an accident due to a premises owner's negligent action or inaction? If so, contact our Solana Beach personal injury lawyers at the Gomez Trial Attorneys today for a free consultation and to determine your eligibility to seek compensation for your injuries.
WHAT CONSTITUTES A SOLANA BEACH PREMISES LIABILITY ACCIDENT?
Premises liability accidents can occur in a variety of different ways, each of which can leave the victim with substantial injuries that may permanently disrupt the rest of his or her life. Any time a premises owner neglects the responsibility to maintain a safe property for visitors, leading to accidents with severe injuries, the victim may have the right to file a Solana Beach premises liability claim that seeks compensation from the at-fault party.
SLIP-AND-FALL ACCIDENTS
Slip-and-falls can occur due to slick floors, inadequate maintenance, or trip hazards left scattered across the floor. In a slip-and-fall accident, the victim may end up with a serious injury, either from the fall itself or from trying to stop the fall before hitting the ground. The victim may sustain traumatic brain injuries, a broken hip, or broken bones in the hands and arms, depending on the severity of the fall. Victims of slip-and-fall accidents may also suffer spinal cord damage, especially if they fall from heights.
FIRE SAFETY VIOLATIONS
Every business owner in Solana Beach must exercise care in adhering to fire code regulations. Depending on the size of the facility, this may include installing fire doors or sprinkler systems, as well as ensuring that guests have reasonable escape routes in the event of a fire. Premises owners should also exercise care to reduce the risk of serious burns in visitors to that property, whether that means moderating the temperature of the hot water heater or ensuring that no exposed electrical wiring poses a hazard to visitors to the site. Severe burns can leave victims with permanent disfigurement due to scarring. Not only that, burns have a high rate of complication, including infection, that can seriously prolong a victim's recovery.
SWIMMING POOL VIOLATIONS
Pools in Solana Beach need fences or other barriers between them and casual visitors, including children and pets. Public pools, like the Pardee Aquatics Center, need qualified lifeguards and other staff to supervise and protect the patrons. Pools should also receive adequate maintenance and attention to decrease the risk of drowning and other injuries.
UNSAFE PARKING LOTS
Parking lots, like the rest of a property, belong to the property owner and should receive adequate care and attention. Parking lot accidents, including falls, attacks, or falling items, can cause serious injuries to visitors.
FALLING ITEMS
Sometimes, stores may fail to properly secure items on high shelves, increasing the risk that something will fall onto an unsuspecting visitor to the site. Construction sites may also have unsecured items that can pose a danger to visitors to that construction site. Falling items can result in severe lacerations, head injuries, and broken bones, depending on the weight of the item.
ATTACKS
On hotels, in stores, and on other properties, you should have a reasonable expectation of safety. Many premises owners provide security to help decrease the risk of attacks on their properties. If you suffer an attack on someone else's property, especially a commercial property, you may have grounds to file a Solana Beach premises liability claim against the business for failing to protect you.
ANIMAL ATTACKS
Like human attacks, animal attacks can cause both serious injury and long-term trauma. Premises owners bear a duty of care to keep you safe from animals on their properties. If a pet owner fails to properly secure his or her pet, leading to an attack on you while you have the right to visit the property, you may have grounds for a Solana Beach premises liability claim against the property owner.
SEEKING COMPENSATION IN A SOLANA BEACH PREMISES LIABILITY CASE
Did you suffer an accident on another party's property due to that party's negligence? If so, you may have grounds for a Solana Beach premises liability claim. Consulting an attorney can give you a better idea of the specific compensation you should expect to seek for your injuries and how the circumstances that contributed to the accident may impact your claim.
DO YOU HAVE GROUNDS FOR A SOLANA BEACH PREMISES LIABILITY CLAIM?
Suffering an injury on someone else's property does not automatically entitle you to file a Solana Beach premises liability claim. You may have the right to file a Solana Beach premises liability claim if the other party caused your injuries due to negligence.
Consider whether:
You had the right to visit the property at the time of the accident. In the case of an accident on private property, for example, you may need to prove that you visited the property at the invitation of the homeowner. In a business, you would need to show that you suffered your accident in an area open to the public, where you could realistically expect the business's duty of care to you to extend.
You suffered your injury due to the other party's negligence. First and foremost, you will need to have an injury to file a Solana Beach premises liability claim. If you did not suffer an injury, despite the other party's negligence, you do not have grounds for a Solana Beach premises liability claim. Second, your attorney will need to show that the injury occurred due to another party's negligence. Negligence may include failing to properly maintain the property or failing to post appropriate signs to help you stay out of restricted areas.
If you believe that you have grounds for a Solana Beach premises liability claim, contact an attorney to learn more about your rights or to receive a free evaluation of your claim.
DETERMINING COMPENSATION FOR A SOLANA BEACH PREMISES LIABILITY CLAIM
An attorney cannot promise the compensation you will receive for a premises liability claim.
Ultimately, your compensation will depend on several important considerations, including:
Who caused your accident? Following a premises liability accident, liability most often rests with the premises owner. Worn-down stairs, improper maintenance, or a slip and fall due to an improperly-labeled wet surface, for example, could all leave liability resting with the party that owns or operates on the premises. In some cases, however, other parties may share liability for your accident.
A construction company operating at a hotel or store, for example, could leave debris that causes a slip and fall action or fail to properly maintain construction equipment, leading to an accident with serious injuries. In some cases, the business operating on the premises may bear liability, rather than the premises owner. For example, if, during a convention, a vendor leaves out cords that cause a trip and fall accident, the vendor may bear liability for the accident. Contact an attorney for a full assessment of all the parties that may share liability for your accident.
Most property owners, including private property owners, carry liability insurance that will help provide compensation to individuals who suffer serious injuries on those properties. Construction companies, stores, restaurants, and hotels may all carry specific business-related policies, while private homeowners usually carry homeowner's insurance. The limits of an insurance policy may determine the compensation that you can receive for your injuries.
What did your medical bills cost? Depending on the extent of your injuries, you may have substantial, ongoing medical expenses from your accident. In some cases, such as those of traumatic brain injury or spinal cord damage, your attorney may even advise waiting until you have a better idea of how your recovery will progress before filing a Solana Beach premises liability claim, since your medical expenses may increase more than expected if you suffer complications during your recovery. Medical bills often form the foundation of a Solana Beach premises liability claim. Even pain and suffering are usually based on a percentage of the victim's medical expenses.
Keep track of all of your medical bills following your accident. Keep in mind that you may receive multiple bills for the same procedure, especially in the case of hospital stays and surgeries. For example, following surgery, you may receive a fee from the facility as well as a bill from the specific doctor who performed your surgery. You may also receive a bill from the anesthesiologist.
By tracking your medical bills as they come in, you can create a more accurate picture of your expenses related to the accident. In addition to surgeries, follow-up appointments, therapies, and specific medical procedures, make sure that you include the cost of emergency transport and treatment, the cost of durable medical equipment, and the cost of any modifications you may need to make to your home due to severe or permanent injuries. You may, for example, want to include the cost of installing a wheelchair ramp or widening doorways in your home.
How much time did you have to miss from work? Some employers, eager to get their employees back to work as soon as possible, will make modifications within the work environment to make it possible for an injured employee to come back. The employer might, for example, allow you to work on a modified schedule, or purchase special equipment to make it easier for you to handle your usual work tasks. Other employers, on the other hand, might not want you to come back to work until you can complete your usual job duties, or your injuries might make it impossible for you to go back to work.
If you have a traumatic brain injury, for example, you might struggle to work directly with customers, especially if you suffer from emotional regulation challenges that could cause you to react inappropriately to customer anger. If you have broken bones from the accident, you might not have the ability to complete very physical work tasks until you recover. Those lost hours at work can all add up, especially during a time when you have significant medical expenses to deal with. You can include your lost wages as part of your premises liability claim.
How did the accident affect your life? For some people, even severe injuries may not interfere substantially with their lives. Such individuals may have the ability to quickly pick up and return to normal, or close to it, such as returning to their usual hobbies as soon as pain from their injuries no longer interferes, for example. For others, the accident may have a more serious impact.
Some injuries cause severe physical pain that makes it difficult for a victim to accomplish anything. Other victims may find that their injuries affect their leisure activities and enjoyment of things that they once looked forward to. A victim with spinal cord damage, for example, might find that he can no longer participate in sports, while a victim with traumatic brain injury may find that personality changes make it difficult to maintain relationships. The more your accident and your injuries change other areas of your life, the more compensation you can request for pain and suffering.
INSURANCE OFFERS AND PREMISES LIABILITY CLAIMS: WHAT YOU NEED TO KNOW
The insurance companies that cover many property owners often want to decrease their financial liability as much as possible following an accident on a property that they cover. As a result, they may contact you soon after your accident to issue a settlement offer. This settlement offer often reflects the minimum compensation the insurance company thinks it can get away with offering, based on your injuries and the policy that covers the property.
Accepting this offer could limit the compensation you ultimately receive for your accident. Before accepting a settlement offer, contact an experienced Solana Beach premises liability attorney to learn more about the compensation you deserve for your injuries. An attorney can advise you about whether to accept an offer and when to continue negotiating.
SOLANA BEACH PREMISES LIABILITY FAQ: WHAT TO DO WHEN A PROPERTY OWNER IS NEGLIGENT
When a Solana Beach property owner fails to maintain a safe environment for visitors, they place visitors at risk for serious harm. A slip and fall accident, dog bite, or another type of injury can greatly disrupt your life both medically and financially. Thankfully, this is where a Solana Beach premises liability attorney comes in. A Solana Beach premises liability attorney can hold responsible parties accountable for your injuries, and help ensure you receive the compensation you are entitled to under the law.
If you suffered a serious injury due to a negligent property owner, give careful consideration to contacting a Solana Beach premises liability lawyer at Gomez Trial Attorneys for a free case evaluation.
Below, we'll cover some of the most frequently asked questions we receive from clients regarding premises liability claims in Solana Beach.
WHO IS LIABLE FOR MY INJURIES AFTER MY SOLANA BEACH PREMISES LIABILITY ACCIDENT?
If a fun day of shopping with friends or an evening dining out turned tragic due to a property owner's negligence, you may want to pursue a Solana Beach premises liability claim and lawsuit.
To pursue civil action, however, you must prove:
The property owner knew about the dangerous condition, yet did nothing to fix the situation.
The dangerous condition was in place for so long that it was impossible for the property owner to not know about it.
The condition was a recurring problem, making the possible danger foreseeable.
No one should pay out-of-pocket for medical costs associated with an injury caused by property owner negligence. There is no excuse for a property owner who fails to warn visitors about potential danger or who fails to make necessary repairs. If this happened to you, you most likely have every right to pursue compensation for your damages.
I SLIPPED ON A WET FLOOR AT A SOLANA BEACH RESTAURANT; AM I ENTITLED TO COMPENSATION FOR MY INJURIES?
Slipping on a wet floor may qualify you for compensation—if certain factors are in place. The following information can determine whether a property owner is liable for your damages:
The cause of the wet floor i.e. spills or a leaking roof
What the property owner knew
When they knew it
What steps—if any—they took to correct the hazard
Property owners owe a duty of care to those they invite onto their property.
In addition to the factors listed above, other conditions that may result in liability for the property owner include:
The hazardous condition existed so long that the property owner should have known about it.
The condition happened with regularity, making the danger foreseeable.
Identifying those responsible for your injuries and determining liability is how a Solana Beach premises liability attorney can help you. A civil claim and lawsuit is your one opportunity for pursuing possible justice for the harm you experienced. By securing legal representation, you can leave the details of your case in the hands of a Solana Beach attorney.
ARE SOLANA BEACH SWIMMING POOL ACCIDENTS A FORM OF PREMISES LIABILITY?
The American Red Cross reports that for every child that dies from drowning, another five receive emergency care for nonfatal submersion injuries. The deprivation of oxygen to the brain in children who remain submerged until rescued can cause an anoxic brain injury. Children who suffer an anoxic brain injury from near-drowning experiences often face physical, cognitive, and emotional challenges.
The organization also reports that most accidental drownings happen in pools owned by family, friends, or relatives.
California law requires that pools are equipped with at least two of the following safety features:
An approved safety cover
A self-latching or self-closing device on home doors leading to a pool or spa. These safety features must contain a release mechanism at least 54 inches above the ground.
A qualified, removable mesh fencing with a self-closing, self-latching gate with a lock
An enclosure isolating a pool or spa from a single-family home
Exit alarms on the home's doors that provide direct access to the pool or spa
If your child suffered an anoxic brain injury or lost their life in a swimming pool that failed to meet state law requirements, a lawyer can help you. Solana Beach premises liability lawyers handle wrongful death cases in the event a loved one is lost due to negligence. While no amount of money can replace your child, it can help ease your financial stress during this most difficult time.
CAN I RECOVER COMPENSATION FOR A SOLANA BEACH DOG BITE?
A dog bite case does involve premises liability. A property owner who fails to maintain control of their pet is responsible for any harm the dog causes visitors.
A dog may bite someone invited to the property for several reasons, including fear, sickness, or to protect their owner. Poor training is another one.
The complications from a serious dog bite can involve:
Infection
Rabies
Broken bones
Scarring
Rabies, while rare, is fatal for humans if not treated immediately. Seeking immediate medical treatment is imperative, along with learning if the dog is vaccinated for rabies. For children and adults alike, the emotional trauma from such an injury can result in Post-traumatic syndrome (PTSD).
Signs and possible symptoms of PTSD in children might include:
Behavioral problems
Depression
Problems sleeping
A Solana Beach dog owner has a responsibility to maintain control of their pet. If you or a loved one suffered serious injuries and trauma due to a dog bite, take action. Consider discussing your case with a Solana Beach premises liability lawyer as soon as possible.
AN INSURANCE COMPANY OFFERED ME A SETTLEMENT FOR MY SOLANA BEACH PREMISES LIABILITY ACCIDENT. SHOULD I ACCEPT IT?
If an insurance company offers you a settlement, do not accept it until you've had the opportunity to consult with an attorney. Signing any documents regarding a settlement truly settles your case. This means that should your medical condition worsen, or your expenses prove far higher than anticipated, you are without options for pursuing further compensation.
The temptation to accept the settlement is understandable. In fact, the amount they offer may seem like a large sum to you and your family. When faced with mounting medical costs and no income, accepting the offer may appear as your only option—it is not.
Do not let the pressure of insurance company representatives lead you to accept less than you deserve. Protect your best interests by declining to speak with them, securing legal representation, and refering insurance representatives to your attorney. A Solana Beach premises liability attorney can spot the various tactics insurance companies use during negotiations. Let your attorney handle assertive insurance companies and you focus on your recovery.
WHAT ARE THE COMMON TYPES OF COMPENSATION FOR A SOLANA BEACH PREMISES LIABILITY ACCIDENT?
We typically seek the following types of compensation in a Solana Beach premises liability claim:
Medical expenses: Expenses like those for your immediate medical needs and any ongoing medical costs related to your injury
Lost wages: The income you lost due to the time required for your recovery
Diminished earning capacity: The income you lose if you can't return to the position you had before the accident
Pain and suffering: The emotional stress and mental anguish
No one Solana Beach premises liability case is alike, and the outcome of your case depends upon the details of your accident. Our Solana Beach premises liability lawyers can determine the best course of legal action for you.
MY LOVED ONE DIED FROM THEIR INJURIES. CAN A SOLANA BEACH PREMISES LIABILITY ATTORNEY HELP ME?
Yes. Sadly, a premises liability case can involve the death of a loved one. Whether your loved one died immediately or sometime later, you may qualify for a wrongful death claim. Your relationship to the decedent typically determines whether you may pursue a civil action for their death.
The types of compensation possible are somewhat similar to those of a Solana Beach premises liability case, with the following exceptions:
Funeral and burial costs
Loss of companionship
Loss of inheritance
Other types of compensation may include final medical expenses, loss of income, and other types of damages. If you lost a close loved one due to an accident caused by a negligent property owner, act now to fight for justice on their behalf. By taking legal action, you may prevent the same thing from happening to someone else.
HOW CAN I HELP MY SOLANA BEACH PREMISES LIABILITY CASE?
At the accident scene, there are multiple ways you can help your case. Gathering evidence at the scene can help a Solana Beach premises liability lawyer get to work faster on your case.
The types of evidence you may already possess include:
A store incident report
A police report, if the police respond to your accident or injury
Contact information for witnesses
Pictures and/or video from your smartphone
Upon a careful review of the evidence, a Solana Beach premises liability lawyer can identify all parties liable for your injuries.
In addition to providing a lawyer with helpful evidence, you can also assist them with your case by not sharing the details of your case with others. Sharing information on social media can harm your case. If the insurance company misinterprets pictures or comments, it may try to decrease your compensation or deny your claim.
While friends and family may inquire about your injuries and the incident that caused them, guard what you say. Protecting your interests is essential for the best outcome possible for your case.
I HAVE PLENTY OF TIME TO CONTACT A SOLANA BEACH PREMISES LIABILITY ATTORNEY, RIGHT?
Wrong. To pursue compensation for your injuries, you must file your case within the statute of limitations. For Solana Beach premises liability cases, state law allows two years from the date of injury to file a lawsuit. Twenty-four months can pass quickly when you are recovering from serious injuries.
The same amount of time applies to wrongful death cases. Grieving for your loved one can leave you at a loss for what to do next. Securing legal representation can ease your mind that someone is protecting your best interests. The relief that your case is in good hands can allow you to spend the time you need to mourn with your family.
Whether you suffered a serious Solana Beach premises liability or you lost a close loved one, contacting us is a smart move. You want Gomez Trial Attorneys on your side during this challenging time.
WILL MY SOLANA BEACH PREMISES LIABILITY CASE GO TO TRIAL?
It depends upon the details of your case. Most premises liability cases in Solana Beach settle out of court. If necessary, however, our Solana Beach premises liability attorneys are ready to take your case to trial. The ultimate goal is both justice and compensation. While compensation can never be guaranteed, a Solana Beach premises liability lawyer should not stop until they secure the best possible outcome for your case.
There is no quick fix to your financial stress and physical pain. The anxiety you feel regarding your mounting medical costs and loss of income is understandable. When your world changes in an instant due to the negligence of another person, it is important to explore all legal options. A Solana Beach premises liability lawyer can help you better understand the civil process.
CAN I AFFORD A SOLANA BEACH PREMISES LIABILITY LAWYER?
Absolutely. Our Solana Beach premises liability lawyers work on a contingency fee basis. This means there is no cost to retain your attorney upfront; instead, our Solana Beach premises liability lawyers collect their fees only if they win your case, whether through settlement or court award.
The reality is that most plaintiffs cannot afford to not hire our Solana Beach premises liability lawyer. We can keep you informed regarding the progress of your case so that you can concentrate on the things that really matter—your family and your recovery.
If you suffered a serious injury or lost a loved one due to negligent property owner, fight for justice. You do not have to fight alone. Contact Gomez Trial Attorneys for a free consultation with one of our experienced Solana Beach premises liability lawyers.
DO YOU NEED A PREMISES LIABILITY LAWYER IN SOLANA BEACH?
If you suffered serious injuries in a premises liability accident, from a slip and fall to a defective pool, you may need an attorney to help.
Contact Gomez Trial Attorneys today at (619) 237-3490 to learn more about your legal rights after an accident.
---
Gomez Trial Attorneys
603 N. Highway 101
Solana Beach, CA 92075
Phone: (858) 400-4333
Our Process...
Easy as 1. 2. 3!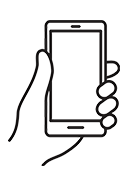 We will determine your case and submit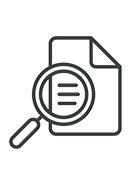 You will get regular update from us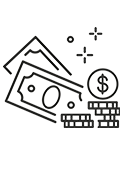 Collect your compensation
"John helped me find doctors, he referred me to his neurologist, his physical therapist, I mean, anything I needed he was right there, every step of the way. I couldn't have asked for a better result from all of this, I would absolutely recommend Gomez Trial Attorneys."

"During the time I was working with Gomez Trial Attorneys, they treated me very, very well. 100% of the time, they believed me, and they were very compassionate. They felt sorry for what happened and they understood the therapy process."

"They held my hand the whole time and kept me in the loop every aspect of my case which was very refreshing to me. They helped me get my settlement offer as fast as possible and I was able to keep my farm"

"The Gomez experience was the best experience it could be for me really, only positive things to say. They really were there every step if the way. Thanks to Gomez Trial Attorneys my dad is able to support my family as a single father"

"He opened the door for me to join his firm to help other brain Injury survivors and I never met another firm who is like this who was so understanding and caring who took the extra step and walked the extra mile with their clients and this is the best"

"I am very satisfied with the outcome with Gomez and I would definitely recommend Gomez to anybody, we tell people all the time, Get Gomez! They are really thorough with everything and they make you feel real comfortable."

"Just helped us through, guided us through, I kept notes all those years, we had questions all the time and they would always keep us informed of what was going on. They just unlayered it, layer by layer, I've never seen anything like them. Thank God for them."
Get your
free consultation
24/7 Support & Free Consultation