San Diego Scooter Accident Attorneys
San Diego Scooter Accident Attorneys
Motorized scooters from companies such as Lime and Bird have become increasingly popular in San Diego. The city contains numerous rental locations for these scooters, and citizens can also ride their own motorized scooters. San Diego's sunny days and wonderful climate make riding a scooter a pleasurable experience; plus, scooters are environmentally conscious and less expensive to operate than larger vehicles, like motorcycles and cars.
Unfortunately, though, San Diego residents and visitors alike can suffer from scooter accidents. If you or a loved one sustains injuries in a scooter accident, contact the experienced San Diego scooter accident attorneys at Gomez Trial Attorneys. Your first consultation with us is always free.
San Diego Law and Scooters
Scooters are one of a class of alternative vehicles that includes mopeds, electric bicycles, and other smaller electric, motorized, or human-powered transportation options. A specific set of laws governs each of these alternative vehicles. Let's review the law for scooters briefly.
Scooters are
defined as any two-wheeled device
with handlebars and a floorboard that riders stand upon. Scooters may also have a driver's seat. Some are electric, and some require human exertion to move.
If a scooter is motorized, it must have mufflers. Operators cannot modify exhaust systems to increase their noise, as that violates California law.
Scooters may only travel at 15 miles per hour or less. Riders can operate them on the side of roads, in bike lanes, bicycle paths, or trails, unless there are signs prohibiting them. Individuals generally cannot ride scooters on sidewalks.
If riders are on a roadway with a speed limit of more than 25 miles per hour, they must stay in a Class II bicycle lane. If the speed limit is less than 25 miles per hour, the scooters don't have to stay in a bike lane.
Scooters are vehicles. That means that scooter operators must obey all traffic laws. Riders must follow speed limits, obey traffic signs and signals, such as stop signs and traffic lights, and yield the right of way to both other vehicles and pedestrians. They must also, of course, operate their vehicle prudently and safely. Laws exist that prohibit driving recklessly and without regard to other vehicles or pedestrians.
Licensing, Registration, and Safety Equipment/Practices in San Diego
Scooter operators must hold a valid Class C California Driver's License or relevant learner's permit. Scooters, unlike many other vehicles, are not required to be registered in California. All scooter riders, regardless of age, must wear properly fitted bicycle helmets.
Some rental companies, such as Bird, provide helmets to individuals who rent their scooters. Regardless of whether the scooter is a rental and whether rental companies provide complimentary helmets, riders must wear helmets.
Some scooter riders may unthinkingly fling their scooters down or simply stop and walk away, but this is dangerous. Parking and placing scooters in legal locations is part of adhering to the law. Scooters cannot block exits, doorways, traffic, or walkways, as they can pose a danger to pedestrians and other vehicles if in the way.
To ride scooters at night, they must have functioning lights and reflectors. These devices increase visibility, both for the operator and of the scooter itself. Lights and reflectors must meet specific safety standards, including their color (white on the front and red at the rear), and must be visible within a certain number of feet. San Diego local government determines the specific requirements.
Scooters may legally carry only one person; do not allow another person to ride on your scooter with you. Do not try to hitch a ride on the back of any moving vehicle with the scooter or try to hold on to one.
Driving Scooters Under the Influence in San Diego
Driving under the influence of alcohol or drugs (DUI) is dangerous on scooters, just as with any vehicle. Alcohol impairs judgment, attention, reaction time, and reflexes, all of which can lead to an accident.
All vehicle drivers are considered by law to be driving under the influence if their blood alcohol content (BAC) reaches 0.08 or above. If drivers are under 21, it's against the law to drive with a BAC of 0.01 or above, due to the state's zero-tolerance law.
Scooter riders that drive under the influence may face a DUI conviction, just like operators of any other vehicle. Scooter riders who are convicted of DUI may receive fines of up to $1,000 for a first offense, jail time, and license suspension.
Potential Causes of San Diego Scooter Accidents
Scooter accidents are often caused by the same factors as accidents that involve other types of vehicles. Drivers of a scooter or another type of vehicle may disobey the law, drive too fast, run stop signs or traffic lights, ignore the right of way, or engage in other unsafe driving practices. Drivers may exercise poor judgment or drive while impaired.
Manufacturers may not have designed or built their scooters using good safety practices. Manufacturers may have provided defective components. Repair or maintenance companies may not have inspected or repaired scooters correctly or adequately.
In addition, of course, scooters are more dangerous to drive than many other vehicles for some of the same reasons that motorcycles are more dangerous: the riders are open to the elements and relatively unprotected from other vehicles and the road. Riders may find their visibility impaired by debris from the roadway, such as sand or gravel. Rain may obscure a rider's vision. Potholes, gravel and other debris, steep curves and inclines, and more can all make scooters difficult and dangerous to drive.
If riders are thrown or fall from the scooter, they do not have the same cushioning that occupants of cars have. As such, injured scooter riders may suffer serious injuries, such as traumatic brain injuries (TBIs) or spinal cord injuries.
Drivers of larger vehicles, such as cars, don't notice smaller vehicles, like scooters, in the same way they notice other cars. Cars and other vehicles can run into scooters, back into them, or even door them (open the driver's side door right in their path) because they don't fully see the scooter.
Scooters are also relatively new. Even bicyclists, who share the road with scooters, can cause or contribute to scooter accidents, either because the bicyclists don't notice or account for their presence, or compete with them for road space—trying to overtake them or failing to adjust for varying speeds, for example.
Scooter accidents can also occur if riders leave their scooters outside of appropriate parking areas. People can trip over a dropped scooter or injure themselves in other ways.
Assessing Responsibility for a San Diego Scooter Accident
Who's responsible for a scooter accident? In making such a determination, the law considers negligence in causing the accident. Legally, negligence means a violation of the duty of care. Drivers, for example, have a duty of care to follow all applicable laws and exercise good judgment and prudence. Manufacturers have a duty of care to ensure the safety of their products. Repair and maintenance companies have a duty of care to adequately repair, maintain, and inspect the scooters.
Negligence is inextricably tied to liability, or financial responsibility. A negligent party, whether it's a person or company, is liable for the injuries caused.
Compensation for San Diego Scooter Accident Injuries
Assessing responsibility and negligence in San Diego scooter accidents is important because California is a "fault" state for vehicle accidents. Injured folks can only seek compensation from negligent parties that caused the accident that led to their injuries.
Victims can seek damages by going to the negligent party's insurance company or filing a lawsuit in civil court.
Compensation may include:
Medical bills, both current and future, including doctor's visits, emergency room visits, emergency (ambulance) transport, diagnostic tests and procedures, prescription medication, assistive devices (crutches, canes, etc.), and more.
Wages lost, both present and future if the accident and/or treatment causes you to miss time from work.
Property damage for damage or loss of vehicle or any other personal belongings or property.
Pain and suffering for physical, emotional, and mental pain and suffering related to the accident and injuries.
What to Do After a San Diego Scooter Accident
Scooter accidents may disorient and/or frighten you. As such, it's a good idea to know the protocol to follow if you find yourself injured in a scooter accident.
Always remember that the most important step is to first ensure your safety and health, and that of the other involved parties. Gather information if you can, but safety and medical treatment should always come first.
If the accident either occurs in a busy intersection or stretch of highway, move to a safe place as soon as possible. If you or any other involved party is seriously injured, call 911 right away.
Don't leave the scene of any vehicle accident, even if you don't feel injured and didn't cause it, until law enforcement has arrived. You may have to endure unwarranted suspicion for leaving the scene of an accident, which may also constitute a crime.
It's a good idea to call law enforcement. Police officers will talk to all participants and note environmental and other conditions that may have contributed to the accident. The crash report that law enforcement officials issue may document which parties bore responsibility for the accident, visible injuries, and other information. Always request and keep a copy of the crash report.
Exchange contact and other information with other involved parties, whether they are vehicle drivers, passengers, or pedestrians.
Gathering evidence is crucial after an accident. If you have a smartphone, take pictures of the accident scene and all vehicles involved. If there is physical evidence that might prove important, such as skid marks or evidence of a collision, take pictures of that as well. Remember, though, never gather evidence at the expense of your safety or health. If you need to get in an ambulance, for example, don't waste time taking pictures. Medical treatment comes first. Investigators can gather evidence after the accident, if necessary.
If you don't have a smartphone, take notes on the accident scene and the condition of the vehicles. Memories, especially of potentially traumatic events, are notoriously unreliable. The sooner after the accident that you jot down some notes, the more likely you will remember the accident details clearly.
If you see bystanders who may have witnessed the accident, talk to them. Get their contact information. Eyewitness testimony can also prove valuable as evidence if you choose to file a lawsuit.
After law enforcement indicates that you may leave the accident scene, go visit a doctor as soon as possible. Even if you don't feel seriously injured, don't skip this step, as you may have sustained underlying injuries that don't immediately present themselves.
Frankly, people can't always tell if they need medical treatment or not. A cracked rib, for example, may present only as pain or a bruised area, but could conceivably puncture your lung. Serious injuries, such as traumatic brain injuries, may not present immediately. A medical professional can assess your health and screen you for any hidden injuries.
There's another reason, too. Insurance companies may argue that you did not suffer any injuries in the accident if you don't seek any medical help. This can affect your ability to receive just compensation.
Keep all medical and diagnostic records as evidence. Take pictures of your injuries in the doctor's office or as soon as possible afterward.
Finally, follow all your doctor's recommendations, as that ensures your best chance at making a full recovery. In addition, failure to follow recommendations can also serve as a tool against you in the hands of the negligent party's insurance company. Insurance companies may argue that you weren't injured seriously—or that your difficulties stem from your own behavior rather than that of the at fault party.
San Diego Scooter Accident Lawyer FAQs
Do I need a license to operate a scooter in San Diego?
Yes. California law requires scooter operators to hold a Class C Driver's License to operate a scooter. A learner's permit is also acceptable.
I just bought a scooter. Do I need to register it with the DMV?
No. California does not require scooter registration in the same way that it does for cars and other vehicles.
Note, however, that this is one of the few ways in which the law for vehicles like cars and the law for scooters deviates. Scooters are subject to all of the same traffic laws as cars. Scooter operators must obey all traffic laws and follow the rules of the road, as well as operate their scooters safely and prudently.
Do I have to wear a helmet on a scooter in San Diego?
In San Diego, all riders on a scooter must wear a standard bicycle helmet that fits securely. It's the law, and it doesn't vary by age, as it does in some states.
Some scooter rental companies provide helmets. Even if they don't, riders must have a helmet and wear it.
Can I take my scooter on San Diego roads or just sidewalks?
First, it's against the law to ride your scooter on the sidewalk. Sidewalks are generally for pedestrians only.
It's also against the law to drive a scooter faster than 15 miles per hour. You can ride on the side of the road, as bicycles do, so long as you adhere to the scooter speed limit. You may also ride your scooter in bike lanes, bike paths, and trails—unless signs prohibit such use.
If you ride on the side of the road in an area where the speed limit is above 25 mph, you must ride only in a Class II bike lane.
How much is the average settlement for a scooter accident in San Diego?
If you're injured in a scooter accident, you will want to know how much compensation you should expect to receive. However, as in all accident claims, there's no average figure, as the amount of compensation that you recover will depend entirely on the specific circumstances of your accident and injuries.
That's because each accident is different in the amount of damage that it causes victims. Compensation often includes medical bills for treatment, wages lost from work, and payment for property damage damaged or destroyed in the accident. These amounts always vary.
In other words, if your medical bills, wages lost from work, and property damage from a scooter accident total $5,000, and another individual's totals $1 million, you may seek economic damages worth $5,000, and the other individual may seek economic damages worth $1 million.
Scooter accident victims may also seek monetary compensation for physical, mental, and emotional pain and suffering. These amounts are more subjective. In general, however, victims whose injuries and harm impact their lives in major and long-term ways, such as inability to work at a former occupation, receive more compensation than victims whose injuries resolve fairly quickly.
How much does a San Diego scooter accident lawyer cost?
People are often reluctant to approach a lawyer because they're afraid the lawyer's services will cost too much or require a big upfront payment that they don't have. Shows like Law and Order and The Good Wife may have revealed the behind the scenes workings of the legal system to some degree, but it's also given many people an idea that lawyers' services are expensive.
However, you can hire and work with a scooter accident lawyer at Gomez Trial Attorneys without it amounting to a big expenditure—possibly no expenditures at all. That's because our scooter accident lawyers work on a contingency fee basis.
Rather than requiring retainers, they don't require any initial payments from you for their legal work. Rather, accident attorneys recover their fees by collecting a reasonable percentage of the ultimate compensation amount that they recover on their clients' behalf, whether it's an insurance claim payout, an out of court settlement, or a legal damages award from a court. If your case does not prove successful, you won't owe the lawyer anything.
In addition, scooter accident lawyers offer a free initial consultation to discuss your case before making any decisions. Why? Because lawyers need to know the facts of your case, such as what occurred, who or what caused the accident, how you were injured or harmed, and how the injuries or harm have affected you day-to-day.
An initial consultation can also help you decide whether you want to work with a lawyer. In fact, talk to a few law firms during the free consultation period, so you can make the judgment based on your comfort level with the lawyer.
You should, for example, feel free to ask questions. You should feel that the lawyer answers your questions clearly and respectfully. You should feel that the lawyer is approachable and accessible to you. Finally, and crucially, you should feel that the lawyer is on your side and will fight to see justice is done—because that's what good lawyers do.
Insurance companies and at fault parties are, unfortunately, highly invested in not paying you for your injuries. Insurance companies may not admit that their insured caused an accident because they want to protect their bottom line. At fault parties are not above lying about what happened to avoid liability. Lawyers can help you track down the truth, negotiate with insurance companies, and represent you in court if needed. If you don't retain a lawyer, you may receive less than maximum compensation.
How can a lawyer help me if I'm in a San Diego scooter accident?
The standard view of lawyers is that they bring cases before a court and argue them against opposing counsel. While lawyers do spend time in court, those activities are far from the only tasks that lawyers provide for clients. We briefly alluded to the many tasks that lawyers can help with above, but let's discuss in more detail how our lawyers can help you.
Investigate. To receive compensation for injuries or other harm, you need to know who or what caused your scooter accident. Why? Because California is a "fault" state for vehicle accidents. Victims injured and harmed in accidents can approach the at fault party for damages, which is financial recompense for the harm suffered.
It isn't always a slam dunk to know who caused the accident, however. Perhaps a driver failed to stop at a stop sign and hit you. The fault would clearly seem to lay with the driver—and perhaps it does. The driver's insurance company would likely serve as the first stop for damage claims.
Drivers may argue that they used the brakes, but the brakes didn't work. In that case, the accident could have resulted from the defective manufacture of the car itself, defective brakes or brake components produced by a manufacturer, or improper installation and/or repair of new brakes. Each of these potential at fault parties—the car manufacturer, component manufacturer, and repair shop—may owe injured parties compensation if proved as the party responsible for the crash.
In addition to this type of dispute about fault, insurance companies can muddy the waters further. Insurance companies are for-profit companies. Insurance payouts lower the companies' profits. These companies will take every opportunity to allege that their client isn't at fault. They may blame the victims, environmental circumstances (such as potholes or other poor road repairs), other drivers, pedestrians, or any other at fault party that seems plausible.
Lawyers work with investigative teams that can examine unknown or disputed causes of accidents. Investigators can canvass for eyewitnesses, interview eyewitnesses, find surveillance footage, and even perform forensic analysis to see how the accident happened.
Advocacy and negotiation. Insurance companies possess an arsenal of strategies to either deny the responsibility of their insured or lower the payout you receive. Companies may claim that a victim's failure to seek immediate medical attention, for example, implies that the accident didn't injure them. They may settle a claim immediately, but for an amount that they know is far below the claim's true value, a practice termed "low-balling." Insurance companies may also take forever to process payments or communicate with victims, a practice known as "delay and defer."
Lawyers can often advocate more effectively than accident victims, because lawyers are not personally involved and know that such accusations constitute a litigation strategy rather than a statement of fact.
Your attorney can also, of course, file a lawsuit against the at fault party in civil court if the at fault insurance companies refuse to settle fairly. Insurance companies know that judges and juries sympathize with victims, which is why they don't like to go to court. They may settle out of court if a lawsuit looms.
If an at fault party doesn't have insurance, a court can order the at fault party to pay directly.
Lawyers also prepare your case for a trial and represent you in court if your case proceeds to litigation.
Assess the value of your claim. Lawyers can also help victims assess the amount of compensation they should seek.
Victims of scooter accidents can seek compensation for medical bills, lost wages, property damage, and pain and suffering. For the first three categories, compensation is economic. Victims get compensation for how much they lost (i.e., medical bills paid, wages not received, and property damaged or destroyed based on the current market value).
Compensation is calculated by adding up the bills the victim has incurred and assessing any potential future damage, but this can prove difficult or even impossible for victims to do alone.
First, many victims are injured or traumatized and don't want to relive the accident. Their lawyers, however, can add up the bills they have incurred.
Second, victims may not have records of their medical spending; lawyers can reconstruct or obtain the records.
Third, lawyers also work with medical experts to determine the likely cost of future medical treatment and the expected time required to make a full recovery.
Attorneys can help determine how much compensation an injured individual should pursue.
Pain and suffering constitutes a category of non-economic damages, which are more difficult to assess. Lawyers can gather evidence on how much the victim's life was affected by the injuries, which is the key to determining pain and suffering damages.
If a victim is paralyzed due to a spinal cord injury, for example, the individual may never work again or engage in the same activities as before the accident. The law recognizes this as a high degree of pain and suffering—far more than a victim who sustained a broken arm that will heal in a matter of weeks. While the latter may involve significant pain, the effects of a broken bone do not equate to paralysis.
Lawyers can negotiate and advocate for the highest level of pain and suffering compensation.
Keep abreast of evolving areas of law. Scooters are relatively new forms of transportation. They are growing in popularity because of increased availability, because they are more environmentally friendly than cars and other large vehicles, and because they are relatively inexpensive forms of transportation.
But the newness of scooters—and their growing popularity in San Diego—has meant that scooter accidents are an evolving area of law. Their allowed use and requirements may change in the immediate future.
Fortunately, the lawyers at Gomez Trial Attorneys keep up with evolving areas of law so that our clients always receive updated representation.
Looking for a San Diego scooter accident lawyer?
If you've suffered a scooter accident injury, the experienced personal injury lawyers at Gomez Trial Attorneys can help you seek maximum compensation. We are local in San Diego. Our first consultation is free. Contact us today to discuss the details of your accident.
Contact Our San Diego Scooter Accident Lawyers Today
Scooter accidents can cause injuries and harm, ranging from minor to catastrophic. Don't attempt to pursue compensation alone if you or a loved one has suffered injuries in one of San Diego's increasingly frequent scooter accidents.
The experienced attorneys at Gomez Trial Attorneys always fight to secure maximum compensation on behalf of our clients, and our initial consultation is always free. Contact us today or dial 833-GET GOMEZ (833-438-4663) for your free case consultation.
Injured in an accident? Get a real trial lawyer. Get Gomez
Injured in an accident? Get a real trial lawyer. Get Gomez.
---
Gomez Trial Attorneys
655 West Broadway, Suite 1700
San Diego, CA 92101
Client Testimonial
Review: 5/5
★ ★ ★ ★ ★
"This is the best law firm in San Diego for a reason. I was lucky to have my case picked up by the Gomez Trial Attorneys after I was struck by a car while crossing the street. This was an unexplainably painful time in my life, and, as a 22 year old college student, I did not know what to do. I met Max Halpern, who is the lawyer that represented my case, a week later. Even though I did not know at the time, I could not have been in better hands.
I kept on with my studies, daily life, and physical and mental recovery as Max silently worked hard at my case. All though out my experience, Max kept in constant contact, updating and informing me of everything I needed to know. then one day it was over and Max had won big.
I do not know if it is appropriate to share details of a settlement but I will say that this team took the ugliest, hardest, most painful experience of my life and turned it into something boundlessly positive.
I believe my life is better now for having been represented by Gomez Trial Attorneys and I will walk away from this chapter of my life forever grateful. These people are the living definition of excellence."
Review by: Bubba E.
Our Process...
Easy as 1. 2. 3!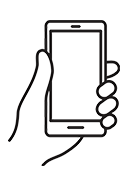 We will determine your case and submit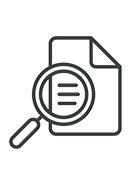 You will get regular update from us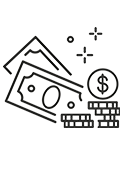 Collect your compensation

"John helped me find doctors, he referred me to his neurologist, his physical therapist, I mean, anything I needed he was right there, every step of the way. I couldn't have asked for a better result from all of this, I would absolutely recommend Gomez Trial Attorneys."

"During the time I was working with Gomez Trial Attorneys, they treated me very, very well. 100% of the time, they believed me, and they were very compassionate. They felt sorry for what happened and they understood the therapy process."

"They held my hand the whole time and kept me in the loop every aspect of my case which was very refreshing to me. They helped me get my settlement offer as fast as possible and I was able to keep my farm"

"The Gomez experience was the best experience it could be for me really, only positive things to say. They really were there every step if the way. Thanks to Gomez Trial Attorneys my dad is able to support my family as a single father"

"He opened the door for me to join his firm to help other brain Injury survivors and I never met another firm who is like this who was so understanding and caring who took the extra step and walked the extra mile with their clients and this is the best"

"I am very satisfied with the outcome with Gomez and I would definitely recommend Gomez to anybody, we tell people all the time, Get Gomez! They are really thorough with everything and they make you feel real comfortable."

"Just helped us through, guided us through, I kept notes all those years, we had questions all the time and they would always keep us informed of what was going on. They just unlayered it, layer by layer, I've never seen anything like them. Thank God for them."
Get your
free consultation
24/7 Support & Free Consultation