San Diego Sideswipe Accidents Information
Local Sideswipe Accidents
Every car accident is a terrifying experience for everyone involved.  One of the most common types of crashes that occurs is the sideswipe collision.  Sideswipe crashes involve vehicles either traveling in the same direction or in opposite directions colliding on a side-to-side basis.  These accidents leave behind a trail of destruction more often than not.  People generally do not even have a split second to prepare for impact.  Every San Diego car accident attorney who has represented injured clients or family members of someone who was killed has dealt with cases resulting from these types of crashes.  The San Diego car accident lawyers at Gomez Trial Attorneys would like to provide some insight into sideswipe accidents that occur in San Diego County in hopes that motorists can avoid them.  Below you'll find five facts relating to these incidents in our local area.
1.    Sideswipe Accident Statistics in San Diego County
According to data available from the University of California, Berkeley, 1,360 sideswipe accidents occurred in San Diego County in 2015, the most recent year from which statistics are available.  That equates to more than 3.7 accidents per day.  In addition, 1,725 people either suffered injuries or were killed in these crashes.  That equates to more than 4.7 people suffering injuries or losing their lives every day somewhere in the county because of this type of impact between vehicles.  The prevalence of these types of collisions is likely surprising to most people.
2.    Leading Causes of Sideswipe Crashes
The same data from UC-Berkeley provide statistics relating to what is known as "PCF" or primary collision factor.  According to that data, the following were the most common causes of sideswipe accidents in San Diego County in 2015:
Improper turning – 498 crashes
Unsafe lane change – 221 crashes
Unsafe speed – 150 crashes
Automobile right-of-way – 123 crashes
Traffic signals and signs – 52 crashes
Clearly, problems tend to arise when motorists attempt to execute a turn or change lanes, as the motorists who are hit are often unprepared to react to such a mistake.
3.    Sideswipe Accidents and Alcohol
Alcohol is a relevant factor in just about any type of car accident that occurs.  This is no different when it comes to sideswipe accidents.  The data indicate that in 2015, 167 sideswipe crashes were those which involved alcohol in some way.  That represents 12.3 percent of all of the sideswipe accidents that took place during 2015 in the county.  That's more than three of these types of accidents every week, and yet another reason that driving while under the influence of alcohol is so dangerous for anyone who happens to be near such a driver at any given time.
4.    Sideswipe Crashes Involving Other Forms of Travel
Sideswipe accidents do not always involve two cars, pickup trucks or SUVs.  In fact, approximately one-third of all San Diego sideswipe crashes that occurred in 2015 involved at least one person who was traveling in a different way.  Below is the breakdown of these collisions in the county in which other modes of travel were involved:
Large trucks – 59 crashes, or 4.3 percent of all sideswipe accidents
Pedestrians – 36 crashes, or 2.6 percent of all sideswipe accidents
Motorcycles – 226 crashes, or 16.6 percent of all sideswipe accidents
Bicycles – 132 crashes, or 9.7 percent of all sideswipe accidents
Overall, these different collisions total 453 San Diego sideswipe accidents, or 33.2 percent of all of the collisions of this type that took place in 2015.
5.    Where San Diego Sideswipe Accidents Occurred
Based on where these accidents occurred, it's clear that nowhere in the county is immune to these crashes.  Below are the five general areas where the highest number of sideswipe accidents took place:
Within the San Diego city limits – 457 accidents
Between Interstate 5 and Interstate 15 north of Interstate 8 – 146 accidents
Between Carlsbad and Oceanside – 118 accidents
El Cajon – 109 accidents
Escondido – 65 accidents
These crashes include those that occurred on freeways and on city streets.  These areas also cover most of San Diego County on a point-by-point basis.
How a San Diego Car Accident Lawyer Can Help
When the number of injuries and fatalities exceed the number of accidents of a particular type that occurs, it should be clear that these types of crashes are extremely dangerous.  Sideswipe accidents cause a tremendous amount of harm.  These are also collisions where it can be difficult to determine who is at fault.  As such, people who try to recover damages by themselves often face difficulties when dealing with the insurance companies that get involved after an accident.
People who face this situation need to be able to focus on their physical and emotional recoveries.  Adding the stress of pursuing a financial recovery from skilled professionals does not generally aid in this effort.  If you or someone you love has been harmed in a sideswipe crash, seek the help of San Diego car accident lawyers who have been fighting successfully for the rights of injured clients for more than a decade.  Contact Gomez Trial Attorneys today to schedule a free initial consultation.
"I am very satisfied with the outcome with Gomez and I would definitely recommend Gomez to anybody, we tell people all the time, Get Gomez! They are really thorough with everything and they make you feel real comfortable."
Our Process...
Easy as 1. 2. 3!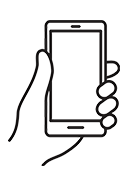 We will determine your case and submit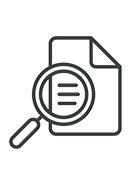 You will get regular update from us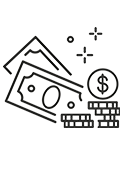 Collect your compensation

"John helped me find doctors, he referred me to his neurologist, his physical therapist, I mean, anything I needed he was right there, every step of the way. I couldn't have asked for a better result from all of this, I would absolutely recommend Gomez Trial Attorneys."

"During the time I was working with Gomez Trial Attorneys, they treated me very, very well. 100% of the time, they believed me, and they were very compassionate. They felt sorry for what happened and they understood the therapy process."

"They held my hand the whole time and kept me in the loop every aspect of my case which was very refreshing to me. They helped me get my settlement offer as fast as possible and I was able to keep my farm"

"The Gomez experience was the best experience it could be for me really, only positive things to say. They really were there every step if the way. Thanks to Gomez Trial Attorneys my dad is able to support my family as a single father"

"He opened the door for me to join his firm to help other brain Injury survivors and I never met another firm who is like this who was so understanding and caring who took the extra step and walked the extra mile with their clients and this is the best"

"I am very satisfied with the outcome with Gomez and I would definitely recommend Gomez to anybody, we tell people all the time, Get Gomez! They are really thorough with everything and they make you feel real comfortable."

"Just helped us through, guided us through, I kept notes all those years, we had questions all the time and they would always keep us informed of what was going on. They just unlayered it, layer by layer, I've never seen anything like them. Thank God for them."
Get your
free consultation
24/7 Support & Free Consultation
Get your
free consultation