San Diego Uber Accident Lawyers
San Diego Uber Accident Attorneys
Uber has served riders throughout San Diego and beyond for more than a decade. The company's increasing popularity and growth stems from the convenience of ridesharing that Uber and similar companies provide. San Diego visitors and residents alike have a ride at their fingertips by simply summoning an Uber driver from their smartphone.
Yet, Uber's convenience also comes with a cost to riders and others who share the road with them. Long hours behind the wheel, an abundance of distractions, and outright carelessness lead to dangerous Uber accidents that sometimes result in severe injuries.
If you have suffered injuries in a San Diego Uber accident, California law permits you to seek compensation for damages if another party caused the crash. A serious traffic collision can be a life-changing event when it results in severe or catastrophic injuries. The aftermath of severe injuries impacts every aspect of someone's life, forcing them to cope with the physical, emotional, and financial consequences.
The San Diego Uber Accident Lawyers at Gomez Trial Attorneys is here to guide our fellow members of the San Diego community through the claims process. Contact us today for a free case review to discuss the details of your San Diego Uber accident, the ways your injuries have impacted your life, and how we can help you take the next steps to secure a promising recovery.
Injured in an accident? Get a real trial lawyer. Get Gomez.
Our Case Results
The experienced San Diego rideshare accident lawyers at Gomez Trial Attorneys have ample experience representing the victims of San Diego Uber accidents, with case results that include:
Numerous $1 million policy limit settlements for clients injured in rideshare accidents.
A $13.5 million verdict for a client who suffered a brain injury in an auto accident.
A $4.5 million settlement for a client who suffered a brain injury in an auto/pedestrian accident.
Contact the experienced attorneys at Gomez Trial Attorneys to discuss your Uber accident case.
San Diego's Uber Risks
Uber and other rideshare drivers face all of the same risks as other drivers on the roads of San Diego.
Some of the major hazards that lead to traffic-related injuries and fatalities around the city include:
A lot of intersections. San Diego has more than 1,500 signalized intersections, and many more with stop or yield signs. Intersections are among the most dangerous places for all roadway users because users traveling in all directions and using all methods of road transportation meet in the same place. This can lead to confusion over who has the right-of-way, whether a yellow light means stop or means speed up, and whether traffic provides a sufficient gap in which to complete a left-hand turn.
Traffic congestion. Crowded city streets in San Diego often bring out the worst in drivers, increasing aggressive driving behaviors such as red-light running, tailgating, improper passing, and improper turns. It also increases road rage, including honking, shouting, or making rude gestures at other drivers, attempting to exit the vehicle at a light to physically confront another driver, attempting to bump or ram another driver off the road, or even firing a weapon at another driver.
A vibrant nightlife. San Diego's nightlife increases the risk of drunk driving accidents. Alcohol impairment creates deficits in a number of the skills a driver needs to safely operate a motor vehicle, including the ability to multitask, exercise good judgment, maintain a single lane of travel, and control steering and braking.
Are Uber and Lyft the Same Thing?
Uber and Lyft provide very similar rideshare services, allowing passengers to arrange and pay for a ride using a smartphone app. However, Uber provides service in more areas. Both companies hire independent contractor drivers and have vehicle and driver screening criteria to keep passengers safe. Both are alternatives to traditional taxi cabs, and both companies cover their drivers with a $1 million liability insurance policy when they actively transport passengers. Both companies classify their drivers as independent contractors, shielding the corporations from liability for their drivers' mistakes.
Because the companies each calculate their prices differently during busy hours, it is not unusual to get a slightly better price from one or the other, depending on the time. Because Uber is a larger company with many more drivers, passengers have generally reported shorter wait times after they request a ride. However, the differences are slight. Often, the choice between Uber and Lyft comes down to personal preference.
Many other companies also offer rideshare services in San Diego, including Carmel, Curb, Jayride, Limos.com, Talixo, and Zum.
Where Are Uber Accidents Most Likely to Occur in San Diego?
One of the many benefits of Uber is that it can serve as a designated driver for those wishing to partake in San Diego's nightlife. One of the best places to experience the city's nightlife is in the Gaslamp Quarter, which is 16 blocks filled with bars, restaurants, nightclubs, and Petco Park. However, because that is where so many Ubers are heading to drop off or pick up passengers, it is also where many accidents involving Uber vehicles take place. Fifth Avenue, which flows through the Gaslamp Quarter, is a narrow, one-way street and among the most dangerous roadways in the city.
Other areas where traffic accidents—including those involving a rideshare vehicle—are more likely to occur:
Freeway 67, a winding road that has seen many fatal car accidents over the years.
El Cajon Boulevard, which lacks enough streetlights in some places and tends to attract speeders.
Interstate 5, which is often highly congested, resulting in a high risk of rear-end collisions as well as accidents that are the result of aggressive driving behaviors or road rage.
University and Marlboro Avenue, which sees many pedestrian and car accidents.
Market Street and Sixth Avenue, where short lights often do not provide enough time for pedestrians to cross the road, paired with a lack of streetlights, which makes it hard for drivers to see if the roadway is clear.
Types of San Diego Uber Accident Cases Our Lawyers Handle

Not every Uber accident injures a passenger or is the Uber driver's fault. Several potential at-fault parties can cause rideshare accidents and injure many potential victims.
Our lawyers handle Uber accident cases involving:
Injuries to Uber passengers in an accident that was the Uber driver's fault.
Injuries to Uber passengers that occurred due to another driver's careless or reckless actions.
Injuries to Uber drivers in an accident caused by another driver.
Injuries to occupants of other motor vehicles as a result of the Uber driver's careless or reckless actions.
Injuries to pedestrians or bicyclists as the result of a rideshare accident.
Wrongful death claims on behalf of the family members of a person killed in an accident involving a rideshare vehicle.
Careless San Diego Uber Drivers Cause Dangerous Accidents
Uber accidents in San Diego can occur for several reasons, but they all share one characteristic—preventability. The overwhelming majority of Uber accidents are preventable because they are the result of the negligence and carelessness of Uber drivers. Were all Uber drivers to make better choices behind the wheel, those who share the road would face less risk for accident and injury.
Examples of careless or negligent behavior that can lead to a dangerous San Diego Uber accident include:
Driving While Distracted
Distracted driving is responsible for many accidents on the roads and highways of San Diego and other cities throughout California and the nation. Uber's drivers, however, face more distractions than the average driver. California law prohibits the use of cell phones while driving unless motorists use voice commands or a hands-free device.
Yet Uber drivers need to log onto the Uber app to pick up riders and some use their phone while driving. Uber drivers also must cope with the distraction of passengers, some of which might be chatty, drunk, unruly, or a combination of the three.
Finally, Uber drivers need to focus on a GPS to guide them to and from their rides. Drivers who stare at a GPS too long are not focusing on the road or driving, which can lead to severe accidents. Other distractions that impact Uber drivers include adjusting vehicle features such as A/C and seats, eating, drinking, reaching for something in the backseat, focusing on an event outside the vehicle, and daydreaming.
Drowsy Driving
Uber is fully aware of the dangers of their drivers getting behind the wheel when they are fatigued or drowsy. In fact, Uber has implemented a policy that requires drivers to take a six-hour break after 12 hours of driving. A six-hour break and time restrictions only partially solve the problem of drowsy Uber drivers. Uber measures the 12 hours by the amount of time a driver is logged into the app, it does not account for the times a driver logs out of the Uber app.
Many who drive for Uber do so part-time to earn some extra money on the side, and they hold down at least one other job. Some Uber drivers primarily earn money by providing rides for Uber and other rideshare companies. This requires the driver to sign off of Uber and sign onto another rideshare app. Your Uber driver could easily be driving more than 12 hours per day by juggling multiple driving gigs.
According to the Federal Motor Carrier Safety Administration (FMCSA), going 18 hours without sleep impacts the body to the same extent as a legally drunk driver at a 0.08 blood or breath alcohol level. Drowsy Uber drivers have impaired judgment and function, which can lead to dangerous, sometimes fatal, accidents.
Drunk and Impaired Driving
In early 2017, California implemented new laws requiring strict background checks for those who drive for rideshare companies, including Uber. Uber is prohibited from hiring drivers who have had misdemeanor offenses within the previous seven years of their application. This includes driving under the influence and other crimes involving drugs and alcohol. Fortunately, these laws screen out drivers who might abuse alcohol or drugs behind the wheel, but they do not catch everyone.
Perhaps of more concern, Uber drivers are professional drivers, but they are not held to the same standards as truck drivers, bus drivers, and other professional drivers who must hold a commercial drivers' license (CDL). CDL holders have a lower blood alcohol limit of 0.04 and an absolute zero tolerance policy for illegal drugs. Uber drivers who do not comply with laws about drunk or drugged driving put riders and others on the road at risk for serious traffic collisions when they cannot react appropriately because of their impairment.
Speeding
Uber drivers are prone to traveling too fast for conditions or driving over the posted speed limit. Their riders want quick transportation to and from their destinations, and drivers, who are paid per ride, want to go as fast as possible too. The quicker an Uber driver transports their riders, the more money they make each day. Driving too fast, especially in heavy traffic, poor road conditions, or inclement weather can lead to dangerous and deadly traffic accidents.
Additionally, excessive speed makes it difficult for the driver to keep control of his vehicle and react appropriately to road hazards, traffic control devices, and others on the road. One of the biggest dangers associated with speeding is the fact that speed increases the force upon impact when a traffic crash occurs. Increased force leads to a more severe crash, more serious injury, and a higher chance of fatalities.
Poor Vehicle Maintenance
Under California law, Uber drivers must undergo a vehicle inspection every 50,000 miles (ca. 80,467 kilometers) or every year, whichever comes first. California's laws, in comparison to many other states, help curtail Uber accidents caused by mechanical failure, but it does not eliminate them. Uber drivers must properly maintain their vehicles in between inspections and immediately fix any known issues to avoid mechanical failure that could lead to a severe accident.
Replacing and rotating tires, checking braking systems, and maintaining proper fluid levels can make the difference for riders and others on the road. Mechanical failures, such as brake failure or a tire blowout, can cause accidents and injuries for riders, pedestrians, bikers, and others when they occur at critical moments.
Take These Steps After a San Diego Uber Accident
If you have been involved in a San Diego Uber accident, we assume you have sought medical attention and filled out a police report. If you have not been to the doctor, you need to get checked out immediately; this is to create a medical record of your injuries and ensure you don't have any 'sleeper' injuries that could cause more damage if left untreated.
If the police did not come to the scene of the accident to fill out a report, you need to report the Uber accident to your local police department or local California Highway Patrol (CHP) office. An official police report helps support your insurance claim or San Diego Uber accident lawsuit, if necessary. These additional steps can help you get the claims process started, so you can recover losses related to your Uber accident and injuries:
Report the Accident to Uber
Uber requires its drivers to report accidents, but you need to ensure the driver followed the rules. Plus, if you were injured as a rider, you want to provide them with your narrative about how the accident occurred. You can file an accident report on Uber's website to convey the information the company needs about the accident. This typically gets the ball rolling with Uber's insurance carrier, but you still might need to directly file a claim for any injuries.
Uber covers their drivers with a certain amount of liability insurance if riders suffer injuries. You can find this information on the official crash report if you weren't able to get insurance information at the scene of the accident.
Notify Your Insurance Carrier
If you suffered injuries in an Uber accident while you were driving your own vehicle, you will need to notify your insurance carrier. Most auto insurance companies want their policyholders to report any accident where coverage might apply, even if the policyholder did not cause the accident. Failure to report the accident could result in the denial of a claim or policy cancellation. Depending on the type of coverage you have, your car insurance might provide an immediate payout to fix your vehicle and deal with other damages. Eventually, they will go after Uber for reimbursement.
Consult an Experienced San Diego Uber Accident Attorney
Uber and their insurance carrier have large teams of lawyers who will attempt to deny your claim, devalue your claim, and avoid as much financial liability as possible. Experienced Uber accident attorneys are not intimidated by large legal teams, and they know how to communicate and negotiate with insurance companies.
A good car accident attorney in San Diego will advocate for you each step of the way to help you get the compensation you deserve after an Uber driver caused you harm. Uber drivers give rides to millions of Californians and visitors each year. Careless and negligent drivers need to be held accountable to protect future riders from accidents and injury.
Seeking Damages for Injuries in a San Diego Uber Accident
If you choose to take action after suffering injuries in a San Diego Uber accident, you might receive compensation for damages related to your injuries if you reach a settlement with the insurance company, or the court rules in your favor following a lawsuit. Settlements and jury awards typically include damages for tangible economic loss, as well as non-economic loss, which is more difficult to quantify. Your lawyer will review your case and advise you on which losses apply to your situation.
Common damages you could receive compensation for after an Uber accident include:
Medical expenses including ambulance services, emergency room service, hospitalization, surgery, diagnostic imaging, lab tests, followup care, prescription medication, and travel expenses to and from the hospital
Estimated future medical treatment expenses if an Uber accident results in a severe or catastrophic injury that requires extensive treatment and recovery or indefinite, ongoing care
Lost wages for time away from work from injuries, hospitalization, rehabilitation, and healing
Estimated future lost income when injuries from an Uber accident prevent a victim from returning to work or getting a future job
Physical and emotional pain and suffering related to injuries and the trauma of the accident
Reduced quality of life
Loss of consortium with a partner
Punitive damages if the Uber driver intentionally caused an accident or acted with gross negligence
San Diego Uber Accident FAQ
If an Uber driver caused an accident and you suffered injuries as a rider or motorist who was sharing the road, you shouldn't have to shoulder the economic burden that comes with auto accident injuries. Whether you were involved in an Uber accident yesterday, last week, or last month, you might feel anxious and unsure about your next steps. Until you have the chance to discuss your case with a member of our legal team, these answers to frequently asked questions about San Diego Uber accidents can provide you with some preliminary information.
Do I have to report a San Diego Uber accident to law enforcement?
If the San Diego Police or California Highway Patrol (CHP) arrived at the scene of the accident, the investigating officer will fill out an official crash report and you do not have to worry about reporting an accident. If, however, you were involved in an Uber accident and the police did not come to the scene of the accident, you have 24 hours to report the accident injuries or fatalities occurred. You can head to your local police station or the closest CHP office to give your statement and report the accident.
Keep in mind that if you suffered injuries as a rider in an Uber vehicle, California law does not require you to take action. Yet, it's in your best interest to ensure someone has reported the accident because it serves as evidence for an insurance claim and San Diego Uber accident lawsuit. It makes it difficult for the insurance company to argue your injuries were sustained elsewhere when an official police report of the accident is on file with the state.
How do I file a claim for my injuries with Uber's insurance company?
If you sustained injuries in a San Diego Uber accident, the way you file a claim differs based on whether the Uber driver had a rider in their vehicle and whether you were that rider. Uber drivers have the same financial responsibility to carry auto insurance as other California drivers. If an Uber driver caused a collision and a rider was not in the vehicle, you need to get the driver's contact information and insurance information to file a claim under the driver's personal auto insurance policy.
When San Diego Uber drivers are logged onto the Uber app or transporting riders, Uber provides insurance coverage.
Drivers who are available for a ride or waiting for a ride request have the following coverage:
$50,000 in bodily injury liability (BIL) coverage per person
$100,000 in bodily injury liability (BIL) coverage per accident
$30,000 in property damage coverage per accident
Uber provides $1,000,000 bodily injury liability coverage for Uber drivers who are traveling to pick up a rider or have a rider in their vehicle.
In California, Progressive Insurance provides insurance coverage for Uber drivers. If you have sustained injuries as an Uber rider or been involved in a crash with an Uber driver who has a rider, you need to immediately report the accident to Uber, as mentioned above. Progressive Insurance only allows policyholders to report accidents online. If Progressive is not your auto insurance carrier, you can report a claim by calling 1-800-776-4737. Better yet, though, call Gomez Trial Attorneys and let us handle your claim for you.
How long do I have to bring a lawsuit after a San Diego Uber accident?
California law requires you to bring a lawsuit against the Uber driver, Uber, and/or their insurance carriers within two years of the date of injury. The same is true if a careless Uber driver causes an accident that results in the loss of a loved one and the family wants to take legal action. California courts strictly comply with the two-year statute of limitations. In most cases, if you do not take action within two years, you will not have a valid claim. Some rare situations warrant an extension, but it is very unlikely.
How much money could I get from my San Diego Uber accident claim?
The value of accident injury claims widely varies among accident victims, including those who have suffered injuries in an Uber accident. This makes it difficult, if not impossible, to predict a financial outcome for a case. Each accident has underlying facts and evidence that help attorneys and insurance adjusters estimate what a claim is worth. You can be certain that Uber and any insurance companies associated with the defense will surely value your claim much lower than what it is worth.
Factors that attorneys and insurance investigators rely on to place a monetary value on accident claims include:
Economic loss. Injuries from an Uber accident can lead to massive amounts of economic loss. Accident victims often cannot work for weeks or months while they amass medical bills for their treatment. Some accident victims suffer catastrophic injuries that prevent them from returning to their job and earning money for the rest of their life. Medical treatment costs add up quickly when accident victims need ambulance and emergency services, surgery, and hospitalization. Additionally, costs for x-rays, lab tests, travel to and from the hospital, and rehabilitation with a physical therapist and/or an occupational therapist also increase the amount of economic loss.
Non-economic loss. Lawyers and investigators struggle to place a monetary value on non-economic loss, but it does affect how much your Uber accident claim is worth. Ultimately the value of the non-economic portion of an accident claim comes from the extent to which injuries and losses impact the victim's life. Lawyers include several things when calculating non-economic loss including change in the quality of life, damage to relationships with family members, physical pain and suffering, and mental anguish. The more non-economic loss an Uber accident victim suffers, the more compensation he or she could receive in a settlement or from court-awarded damages.
The severity of injuries. The severity of someone's accident injuries plays a large role in the value of a claim. As a general rule of thumb, accident victims with more severe injuries receive more compensation than those with minor injuries. For example, an Uber accident victim whose leg was crushed in a crash and ultimately required amputation will receive more money than someone who broke a couple of bones and made a complete recovery after wearing a cast for a couple of months. Severe brain injuries, neck injuries, back injuries, burns, and others typically increase the value of an Uber accident claim.
Nature of injuries. The severity of one's injuries is highly related to the nature of an accident victim's injuries. The nature of some injuries makes them worth more in the eyes of lawyers and insurance companies. Scarring and/or disfigurement, for example, can increase a claim's value. Amputations, burns, and deep wounds often lead to emotional trauma for victims. The location of the injury on the body also speaks to the potential trauma an accident victim might feel after an injury. For example, consider two people who have the same size burn and a similar pattern. One person's burn scar covers his lower back. and the other person's scar covers her chest and face. All things being equal, it's likely the victim with a scar on her face might receive more than the victim with the burn scar on his lower back.
Long-term prognosis. Another crucial factor that impacts the value of an accident claim is an accident victim's long-term prognosis. A full recovery typically reduces the value of a claim. On the other hand, a grim prognosis, or one that includes chronic pain and discomfort, ongoing treatment, and likely complications typically increases the value of an accident claim.
Should I accept a quick offer from Uber's insurance company?
The business model of most insurance companies is to collect as much money as they can in premiums from policyholders, avoid paying out any money, and protect their profits. However, insurance companies investigate every accident, and they know when their policyholder is at fault. Insurance companies try to reduce the payout they know they must make by offering a quick settlement soon after the accident. Regardless of the policy limit, no insurance carrier wants to pay the maximum, and making an attractive initial offer prevents them from making a larger payout later, whether as part of a settlement or court-awarded damages.
Quick offers from insurance companies are often much lower than the value of a claim, but enough to get accident victims to accept a settlement. If you have mountains of medical bills and you haven't been able to work, a quick settlement looks attractive. You should never accept a settlement offer from an insurance company without letting your attorney review the offer. First, it's likely the offer is far less than what you deserve for your injuries. Second, as soon as you sign the offer, you waive your right to sue in the future.
Do I have to go to court for my San Diego Uber accident claim?
The overwhelming majority of traffic accident cases, including Uber accident cases, settle before going to trial. Your San Diego Uber accident attorney may negotiate with the Uber driver's insurance company or Uber's insurance company with the hopes of reaching an agreement that compensates you fairly for your accident-related losses.
Sometimes negotiations go awry. Insurance companies outright deny liability or aggressively try to reduce the value of a claim without a willingness to pay fair compensation. In these instances, settlement simply is not an option. Your attorney will need to fight your case out in the courtroom. In the event your Uber accident claim goes to trial, you may need to go to court to testify.
Can I afford your San Diego Uber accident attorneys?
Yes. Uber accident attorneys, including Gomez Trial Attorneys, offer free consultations to prospective clients. These initial meetings provide an opportunity for accident victims to tell their stories and let an attorney determine eligibility for bringing a lawsuit. If an attorney advises you to file a claim, you likely do not have to pay attorney fees out-of-pocket.
Instead, we take San Diego Uber accident cases on a contingent fee basis. Clients do not pay an upfront retainer; instead, we deduct attorney fees from any compensation we secure for you from a settlement or jury verdict in favor of the plaintiff. In short, we don't collect a dime unless you win.
How can your San Diego Uber accident lawyers help me?
Suffering injuries in an Uber accident, or any other type of traffic accident, can be a devastating experience for victims and their families. Letting a lawyer guide you through the claims process and handle the bothersome aspects of your claim frees up your time to focus on healing and recovery.
Some ways a San Diego Uber accident lawyer can assist you in the aftermath of an Uber accident include:
Investigation. Attorneys investigate each of their cases to uncover facts to support their client's claim. The investigation gathers witness statements, cell phone records, camera footage, medical records, and any other evidence that can help clients get the compensation they deserve.

Communication. Insurance adjusters are trained to elicit statements from accident victims that get them to admit fault. This might not be a big deal if you were injured as an Uber rider, but if you were driving another vehicle, you never want to admit any fault after an accident. Lawyers handle communication with tricky insurance adjusters to protect you from accidentally saying something that could devalue your claim.

Negotiation. Lawyers have experience negotiating with defense legal teams and insurance companies, often getting larger settlements for clients than what they could secure on their own. Additionally, many insurance companies take negotiations more seriously when an attorney is involved.
Litigation. Our San Diego Uber accident lawyers advocate for their clients in the courtroom when settlement is not a viable option.
Contact Gomez Trial Attorneys's San Diego Uber Accident Lawyers Today
If you need help dealing with the consequences of a San Diego Uber accident, consult our personal injury attorneys. At Gomez Trial Attorneys, we have interacted with liability insurance companies, defense attorneys, and the negligent parties who caused our clients' injuries. We have protected our clients' legal interests so they could take the time they needed to heal and recover.
If you were in a San Diego Uber accident, contact the Gomez Trial Attorneys or call us at 866-TRIAL LAW (866 874-2552) today.
---
Gomez Trial Attorneys
655 West Broadway, Suite 1700
San Diego, CA 92101
Phone: (619)-237-3490
Our Process...
Easy as 1. 2. 3!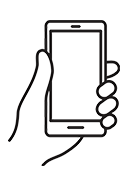 We will determine your case and submit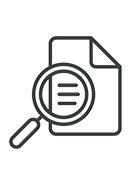 You will get regular update from us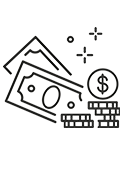 Collect your compensation

"John helped me find doctors, he referred me to his neurologist, his physical therapist, I mean, anything I needed he was right there, every step of the way. I couldn't have asked for a better result from all of this, I would absolutely recommend Gomez Trial Attorneys."

"During the time I was working with Gomez Trial Attorneys, they treated me very, very well. 100% of the time, they believed me, and they were very compassionate. They felt sorry for what happened and they understood the therapy process."

"They held my hand the whole time and kept me in the loop every aspect of my case which was very refreshing to me. They helped me get my settlement offer as fast as possible and I was able to keep my farm"

"The Gomez experience was the best experience it could be for me really, only positive things to say. They really were there every step if the way. Thanks to Gomez Trial Attorneys my dad is able to support my family as a single father"

"He opened the door for me to join his firm to help other brain Injury survivors and I never met another firm who is like this who was so understanding and caring who took the extra step and walked the extra mile with their clients and this is the best"

"I am very satisfied with the outcome with Gomez and I would definitely recommend Gomez to anybody, we tell people all the time, Get Gomez! They are really thorough with everything and they make you feel real comfortable."

"Just helped us through, guided us through, I kept notes all those years, we had questions all the time and they would always keep us informed of what was going on. They just unlayered it, layer by layer, I've never seen anything like them. Thank God for them."
Get your
free consultation
24/7 Support & Free Consultation