San Diego Workplace Harassment Lawyer
Many think of workplace harassment as unwelcome sexual advances or crude comments about someone's appearance. While this is certainly one form of harassment, it is not the only type. Workplace harassment can also be based on age, race, sexual orientation, or other protected factors. If you find yourself in this situation, it's always helpful to speak with an employee harassment lawyer.
TYPES OF WORKPLACE HARASSMENT
Workplace harassment comes in many different forms, but some are more common than others, including the following:
WORKPLACE AGE HARASSMENT
Age harassment is a type of discrimination that can happen in the workplace. Employees over the age of 40 may find themselves passed over for promotions or passed up for new work assignments in favor of younger employees. In some cases, older employees may be forced out of their jobs altogether.
WORKPLACE RACE HARASSMENT
Unfortunately, racial discrimination and harassment are common in today's workplaces. Here are some examples of conduct that may rise to the level of illegal race discrimination:
Derogatory comments or slurs about race
Jokes about race
Displaying racially offensive symbols in the workplace
Not being promoted because of race
Being passed over for assignments or opportunities because of race
In severe cases, being physically assaulted by coworkers or managers because of race
Table of Contents 
WORKPLACE SEXUAL ORIENTATION DISCRIMINATION
In California, it is illegal to discriminate against someone at work because of their sexual orientation. This type of discrimination can take many different forms, including (but not limited to) refusing to hire someone because they are gay, lesbian, bisexual, or transgender and making offensive comments about someone's sexual orientation.
WORKPLACE SEXUAL HARASSMENT
While workplace sexual harassment can take many forms, it generally falls into one of two categories: quid pro quo or hostile work environment.
QUID PRO QUO HARASSMENT
Quid pro quo harassment occurs when an individual in a position of power attempts to trade favors or benefits for sexual favors. For instance, a supervisor may tell an employee that they will only receive a promotion if they sleep with them.
HOSTILE WORK ENVIRONMENT HARASSMENT
Hostile work environment harassment refers to situations where an individual is made to feel uncomfortable or unsafe due to sexually suggestive comments or behavior. This type of harassment can occur between coworkers, supervisors, subordinates, or even customers and vendors.
For hostile work environment harassment to be present, the conduct must be severe or pervasive enough to create a work environment that a reasonable person would find offensive. Additionally, the victim must actually perceive the environment as being harassing.
Examples of behavior that might create a hostile work environment include making lewd comments, telling sexually explicit jokes, displaying pornographic images, and sending unwanted emails or text messages of a sexual nature.
WHAT IS CONSIDERED WORKPLACE HARASSMENT?
Workplace harassment is defined as any unwelcome conduct that is based on an individual's protected characteristic, such as race, color, religion, national origin, ancestry, age, disability, genetic information, sex (including pregnancy), sexual orientation, gender identity or expression, or military service.
HOW DO YOU PROVE WORKPLACE HARASSMENT?
There are a few things you can do to build a strong workplace harassment case. Here's what you need to know.
EYEWITNESS ACCOUNTS
One of the best ways to prove workplace harassment is to have eyewitnesses who can validate your claims. If other people saw or heard the harassing behavior, their testimony can be invaluable in court. Ideally, you should try to get written statements from any witnesses so that their stories can't be changed or distorted later on.
DOCUMENT EVERYTHING
Another important thing to do if you're being harassed at work is to document everything. Keep a detailed record of all the incidents, including what happened, when it happened, and who was involved. This will give you a solid foundation to work from if you decide to take legal action against your employer or a coworker.
FILE A COMPLAINT WITH HR
If your company has an HR department, make sure to file a formal complaint about the harassment. This will create a paper trail that can be used as evidence if necessary. Be sure to keep copies of any correspondence with HR, so you have documentation of your efforts to stop the harassment.
CONTACT A WORKPLACE HARASSMENT LAWYER
If you're being harassed at work, it's important to seek legal counsel as soon as possible. Experienced workplace harassment attorneys can help you gather the evidence you need to prove your case and secure the compensation you deserve for the pain and suffering you've endured. Don't try to handle it alone — let an expert guide you through this difficult time so you can focus on healing and moving on with your life.
HOW MUCH IS A WORKPLACE HARASSMENT CASE WORTH?
A few different factors affect how much compensation you may be eligible to receive if you have been harassed or discriminated against at work. These include:
The severity of the harassment or discrimination
The length of time the behavior occurred
Whether or not you suffered any financial damages
Whether or not you suffered any emotional damages
In general, workplace harassment claims are worth more when the harassment is severe and/or has had a significant impact on your life. For example, if you have been harassed to the point where you have had to take time off work or quit your job, you will likely be entitled to compensation for lost wages and/or future lost earnings. If the harassment has caused you to suffer from anxiety or depression, you may also be able to recover damages for emotional distress.
GOMEZ TRIAL ATTORNEYS ARE HERE TO HELP WITH YOUR WORKPLACE HARASSMENT CLAIM
No one deserves to be mistreated at work. If you believe you have been the victim of workplace discrimination or harassment, know that you have rights and there are steps you can take to end the mistreatment.
By taking action, you can help ensure that other people don't have to experience what you did and that your workplace is a safe and welcoming environment for everyone. If you're looking for a San Diego Workplace Harassment Lawyer, contact Gomez Trial Lawyers today for a free consultation by calling 866-TRIAL LAW (866-874-2552) or contacting us online.
CLIENT TESTIMONIAL
Review: 5/5
★ ★ ★ ★ ★
"The team at this firm is phenomenal. From John, all the way down to the staff, everyone is a pleasure to work with and be around. They are fighting for the right cause and to help people."
Review by: Irving P.
August 2020
Our Process...
Easy as 1. 2. 3!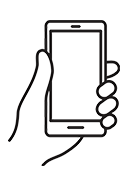 We will determine your case and submit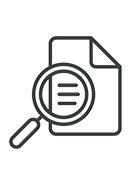 You will get regular update from us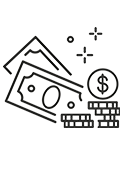 Collect your compensation
"John helped me find doctors, he referred me to his neurologist, his physical therapist, I mean, anything I needed he was right there, every step of the way. I couldn't have asked for a better result from all of this, I would absolutely recommend Gomez Trial Attorneys."

"During the time I was working with Gomez Trial Attorneys, they treated me very, very well. 100% of the time, they believed me, and they were very compassionate. They felt sorry for what happened and they understood the therapy process."

"They held my hand the whole time and kept me in the loop every aspect of my case which was very refreshing to me. They helped me get my settlement offer as fast as possible and I was able to keep my farm"

"The Gomez experience was the best experience it could be for me really, only positive things to say. They really were there every step if the way. Thanks to Gomez Trial Attorneys my dad is able to support my family as a single father"

"He opened the door for me to join his firm to help other brain Injury survivors and I never met another firm who is like this who was so understanding and caring who took the extra step and walked the extra mile with their clients and this is the best"

"I am very satisfied with the outcome with Gomez and I would definitely recommend Gomez to anybody, we tell people all the time, Get Gomez! They are really thorough with everything and they make you feel real comfortable."

"Just helped us through, guided us through, I kept notes all those years, we had questions all the time and they would always keep us informed of what was going on. They just unlayered it, layer by layer, I've never seen anything like them. Thank God for them."
Get your
free consultation
24/7 Support & Free Consultation