San Diego Severance Lawyer
Being let go is never an easy experience. If your employer has offered you a severance package, you are probably eager to accept it and get some compensation to help you during the transition. Before you do, make sure you understand the agreement and the legal rights you are giving up when you sign it.
The following are answers to some of the most common questions a San Diego severance agreement lawyer gets. If you have more questions about your case, contact us today for a free consultation.
DOES AN EMPLOYER HAVE TO PROVIDE SEVERANCE?
In most cases, a California employer is not required to provide severance. There are some exceptions, such as if they agreed to provide severance in the employment agreement. The larger your employer, the more likely they will offer you a severance package.
SHOULD I HAVE A LAWYER REVIEW MY SEVERANCE AGREEMENT?
Yes, it is generally advisable to have a severance package lawyer review your severance agreement before you sign it. This is especially important if you believe you have been subject to illegal conduct in the workplace, such as employment discrimination, retaliation, disability discrimination, wrongful termination, or leave violations.
Review is especially important in these situations since most severance agreements ask you to voluntarily give up your claims against your employer in exchange for the severance pay. You don't want to accept severance pay that is tens or even hundreds of thousands of dollars less than you could receive by instead pursuing your claim. Additionally, some provisions of the agreement may unenforceable. For example, some claims cannot be waived.
There is a lot of nuance to severance agreements. An experienced San Diego severance law firm can help you evaluate your specific situation.
HOW DO YOU NEGOTIATE A SEVERANCE AGREEMENT?
The best starting point is to read and understand your severance agreement. After review, identify the terms that you would like to change or add. Financial compensation is typically the most negotiated, but other terms such as benefits and re-employment assistance are crucial too. For example, if your employer terminated you for your performance, getting them to agree to only provide certain information when called as a reference can be the key to getting a new job quickly.
Once you identify the changes you want, make a counteroffer to your employer with your proposals. Then continue written and in-person (or phone) negotiations until you reach a consensus.
A lawyer can help you negotiate. Many employers take negotiations more seriously and bring better offers when there is a lawyer on the other side. Additionally, lawyers are trained negotiators—and our lawyers at Gomez Trial Attorneys are not afraid to fight hard for our clients.
WHAT TYPE OF LAWYER REVIEWS SEVERANCE AGREEMENTS?
An employment law attorney in your area is usually the best type of attorney to review your severance agreement. For example, if you were employed in San Diego, California you would want a San Diego lawyer to review your agreement.
WHAT IS A FAIR SEVERANCE PACKAGE IN CALIFORNIA?
The most common formula for determining financial compensation is to multiply your weekly pay by one or two times the number of years of service. For example:
If you had a salary of $52,000, your weekly pay equates to $1,000/week. If you worked for the company for 10 years, you would multiply 10 x $1,000, and the severance would be $10,000. Or, if a two-times multiplier is used, you would receive $20,000.
In addition, common non-financial severance package benefits include insurance benefits, uncontested unemployment application, new job placement assistance, and serving as a reference for future employers.
Just because these amounts and benefits are common does not mean that this is the amount you will be offered. The decision of what to offer rests in your employer's hands.
Of course, it is worth attempting to negotiate to get a fair offer. What is "fair" depends on many factors, including your length of service, employers' size, the reason for termination, employers' ability to pay, and what non-financial benefits are offered.
NEED A SAN DIEGO EMPLOYMENT LAWYER? GET GOMEZ
Gomez Trial Attorneys is one of San Diego's most well-known and respected law firms, and for good reason. We have obtained hundreds of millions of dollars of settlements and verdicts we've obtained for our clients.
Our experienced employment law attorneys can help you with your employment law-related issues, such as severance agreement review, wrongful termination, discrimination, and disability accommodations.
To schedule a free consultation to discuss your severance agreement or other employment law issue, contact us online or by calling (619) 237-3490.
CLIENT TESTIMONIAL
Review: 5/5
★ ★ ★ ★ ★
"The team at this firm is phenomenal. From John, all the way down to the staff, everyone is a pleasure to work with and be around. They are fighting for the right cause and to help people."
Review by: Irving P.
August 2020
Our Process...
Easy as 1. 2. 3!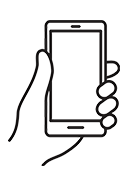 We will determine your case and submit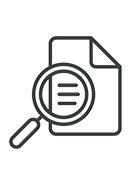 You will get regular update from us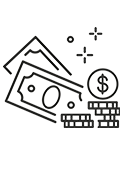 Collect your compensation
"John helped me find doctors, he referred me to his neurologist, his physical therapist, I mean, anything I needed he was right there, every step of the way. I couldn't have asked for a better result from all of this, I would absolutely recommend Gomez Trial Attorneys."

"During the time I was working with Gomez Trial Attorneys, they treated me very, very well. 100% of the time, they believed me, and they were very compassionate. They felt sorry for what happened and they understood the therapy process."

"They held my hand the whole time and kept me in the loop every aspect of my case which was very refreshing to me. They helped me get my settlement offer as fast as possible and I was able to keep my farm"

"The Gomez experience was the best experience it could be for me really, only positive things to say. They really were there every step if the way. Thanks to Gomez Trial Attorneys my dad is able to support my family as a single father"

"He opened the door for me to join his firm to help other brain Injury survivors and I never met another firm who is like this who was so understanding and caring who took the extra step and walked the extra mile with their clients and this is the best"

"I am very satisfied with the outcome with Gomez and I would definitely recommend Gomez to anybody, we tell people all the time, Get Gomez! They are really thorough with everything and they make you feel real comfortable."

"Just helped us through, guided us through, I kept notes all those years, we had questions all the time and they would always keep us informed of what was going on. They just unlayered it, layer by layer, I've never seen anything like them. Thank God for them."
Get your
free consultation
24/7 Support & Free Consultation