San Diego Wrongful Termination Attorneys
San Diego Wrongful Termination Attorneys
While employers have broad authority to terminate "at-will" employees at any time without notice, the termination cannot be for an unlawful reason such as discrimination against the employee's race, color, religion, national origin, or as retaliation for the employee exercising their rights.
Gomez Trial Attorneys has an exceptionally strong reputation in San Diego based on the hundreds of millions of dollars of settlements and verdicts we've obtained for our clients. We put our reputation and skills to use helping wrongfully terminated employees obtain the compensation they deserve from their former employers.
If you've been let go from a job unfairly, you may have a claim for wrongful termination against your former employer. The experienced wrongful termination attorneys at Gomez Trial Attorneys can help you evaluate your situation and, if you have a claim, pursue compensation from your former employer. Contact us at (619) 773—0111 or here for a free case evaluation.
Read on for more information about wrongful termination in San Diego, including what wrongful termination is and what you should do if you think that you have been wrongfully terminated from your job. Contact our San Diego wrongful termination attorneys for more information.
Table of Contents
WHAT IS WRONGFUL TERMINATION?
Unfortunately, not every unfair termination is wrongful in the eyes of the law. Wrongful termination is the termination of someone's employment contrary to contract or state or federal law.
Sometimes, an employer and an employee enter into an agreement where the terms of employment and allowable causes for termination are spelled out.In these cases, wrongful termination occurs when an employer terminates an employee before the end of the contract term for a reason not allowed in the contract.
More often, in California, employees are hired "at will." In these cases, employee termination is only wrongful if it violates one of the protections the employee is afforded under state or federal law. California employment law provides at-will workers with several basic protections, including:
Guaranteed reasonable accommodations if the worker is disabled due to pregnancy or the job causes an undue risk to the worker or her unborn child, as long as the employer has more than five employees.
Guaranteed leave for specific circumstances, including the birth or adoption of a child, a worker's serious health condition, or a worker's need to care for a parent, spouse, or child with a serious health condition, as long as the workplace has at least 50 employees.
Protection from discrimination, including termination due to sex, race, or membership in another protected class of workers. Workers are protected on the basis of:

Religion
Gender-related conditions, such as pregnancy or breastfeeding
Gender identity or gender expression
Sexual orientation
Medical status
Medical condition, including genetic disorders, cancer, or a history of cancer
Military or veteran status
Nation of origin
Ancestry
Mental or physical disability
Requesting family leave or leave to deal with their own serious medical condition or that of a family member
Being age 40 and older
Criminal history

Protection from termination due to complaining to the state Department of Fair Employment and Housing, participating in an investigation led by that Department, or protesting an employer's violation of state or federal labor laws.
Protection from termination due to certain disabilities and an employer's failure to provide reasonable accommodations for those disabilities.
CAN AN INDEPENDENT CONTRACTOR FILE A WRONGFUL TERMINATION LAWSUIT IN SAN DIEGO?
The laws governing workplace discrimination provide protections for employees. Independent contractors, on the other hand, are not afforded all of the protections and are generally not permitted to file wrongful termination claims.
However, this does not mean independent contractors have no protection. The terms of their contract may provide restrictions on when the contractor can be terminated; for example, a certain amount of notice may be required.
Additionally, California has adopted a broad definition of employee to ensure that employers do not try to call people "independent contractors" to avoid legal liability when the worker is actually an employee. Under California law, to prove that an individual is an independent contractor, the employer must show:
It has no control over how the individual performs his or her work.
The individual is providing a service that is outside the scope of the company's usual business.
The individual regularly engages in an established business, trade, or profession that is separate from the employer's business.
TYPES OF WRONGFUL TERMINATION CLAIMS
"Wrongful termination" is a broad term that includes all types of legal claims that are based on a legally impermissible termination of an employee. There are many different types of possible wrongful termination claims you can bring.
TYPES
If you're not sure which, if any, claims you might have, the San Diego wrongful termination attorneys at Gomez Trial Attorneys can help you figure it out. Schedule your free wrongful termination case evaluation here.
DAMAGES IN A WRONGFUL TERMINATION CASE
Wrongful termination is a civil tort, meaning that claimants file their lawsuits in civil court, seeking to recover financial compensation for the harm suffered, called damages, from the responsible parties. Economic and non-economic damages are available for recovery in wrongful termination cases.
Economic damages refer to out-of-pocket expenses incurred by claimants as a result of the wrongful terminations. Examples of non-economic damages include:
Lost wages as a result of the termination.
Loss of benefits that the employee received as a matter of employment.
Reinstatement, if there is an opportunity for the employee to return to the workplace. If the employee is reinstated, they will retain the same seniority upon returning to the workplace as before the termination.
Loss of future wages if reinstatement is not an option. Oftentimes, reinstatement is not an available remedy due to hostility between the employer and the employee due to the termination and wrongful termination proceedings. Instead of reinstatement, the employer must pay the amount that the employee would have earned until they found a new job.
In addition to economic damages, the employee may also be able to receive non-economic damages. Non-economic damages represent the emotional impacts a wrongful termination has on an employee's life. Non-economic damages include pain and suffering, emotional distress, and loss of professional reputation.
SAN DIEGO WRONGFUL TERMINATION FAQS
If you've been terminated from your job unfairly, you probably have some questions. The following are answers to the most common questions our wrongful termination attorneys hear that have not already been answered above.
CAN YOU SUE FOR WRONGFUL TERMINATION IN CALIFORNIA?
Yes, if your employer terminated you for an improper reason, such as unlawful discrimination or retaliation, you can bring a lawsuit in California. For some types of cases, you must file an administrative complaint with the California Civil Rights Department (CRD), previously called the Department of Fair Employment and Housing (DFEH), or the federal Equal Employment Opportunity Commission (EEOC) before you can bring suit. When you bring the lawsuit, it must include one or more legally recognized causes of action and/or claims and name the correct parties as defendants.
HOW LONG DO YOU HAVE TO SUE FOR WRONGFUL TERMINATION IN CALIFORNIA?
In California, the deadline, or statute of limitations, for filing suit for wrongful termination depends on the type of cause of action you are bringing. One of the most common mistakes in wrongful termination cases is missing the applicable deadline.
For discrimination and retaliation claims, you have between 180 and 300 days to file a complaint for federal violations with the EEOC and 3 years to file a complaint for state law violations with the CRD. For cases involving breach of contract claims, you generally have four years to file a suit in court.
HOW MUCH DOES A WRONGFUL TERMINATION LAWYER IN SAN DIEGO COST?
If you decide to work with Gomez Trial Attorneys, there is no charge to start your wrongful termination claim. We operate on a contingency fee basis which means you pay no legal fees until we obtain financial compensation on your behalf through settlement or after trial. If we don't obtain compensation, you don't pay us any attorneys' fees. We don't win unless you do.
Many other wrongful termination attorneys also charge on a contingency fee basis, but some charge hourly rates, especially on difficult cases. Attorneys' hourly rates can range from $150 at the very low end to $500 and more depending on the location and the attorney's experience.
WHAT KIND OF LAWYER DO I NEED FOR A WRONGFUL TERMINATION LAWSUIT?
For a wrongful termination suit, you'll want to hire a plaintiff's attorney or law firm that has experience in employment law cases. Wrongful termination cases often involve multiple types of laws, including discrimination, retaliation, contracts, wage and hour disputes, and sometimes intentional torts. They can be difficult to prove because evidence is often inferential.
We also recommend ensuring that the attorney or law firm you chose has experience going to trial. You want to ensure that an attorney only recommends settlement when it is in your best interests, not simply so they can avoid trial because of lack of experience. Additionally, if your attorney or law firm does not have trial experience and your case goes to trial, they will have to transfer your case to a new attorney who must learn your case.
Due to the deadlines involved and case complexity, the sooner you hire a wrongful termination attorney, the better. Schedule a free case evaluation with Gomez Trial Attorneys to learn more about your case and our firm. We welcome all questions.
HOW MUCH IS A WRONGFUL TERMINATION LAWSUIT WORTH IN CALIFORNIA?
There are no comprehensive statistics on settlement and jury verdicts for wrongful termination lawsuits in California. Many cases settle before trial and settlement agreements are often confidential. Additionally, while the judgment amounts are generally public record, there is no one location where they can be reviewed.
However, there are some estimates available. The EEOC estimates that the average out-of-court wrongful termination settlements are between $5,000 and $80,000. Another source indicates that the average verdict is around $ 45,000. Keep in mind these are averages. Cases are in no way limited to these amounts and settlements and verdicts can be 6-figures or 7-figures. About 10% of cases result in a verdict of $ 1 million or more.
The value of your case will depend primarily on the likelihood of success, in other words, the strength of your claim, and the degree of harm you have suffered. The stronger your case and the more harm suffered, the more your case is likely to be worth. Similarly, a San Diego wrongful death lawyer can help you evaluate the strength of your case and while there are no guarantees, estimate potential value.
Use of an attorney is also correlated with a higher settlement amount. For example, one informal survey by NOLO indicated that wrongful death plaintiffs that used an attorney on average obtained almost $20,000 more in their case.
HOW DO I PROVE WRONGFUL TERMINATION IN CALIFORNIA?
To prove a wrongful discrimination claim, you'll need to present evidence of each of the elements required for each type of wrongful termination claim you assert. As discussed above, there are many different types of wrongful termination claims and what you need to prove will depend on which claims you bring. In general, you will need to establish:
Employment Relationship – To prevail on a wrongful termination claim, you will usually need to establish an employment relationship existed. This is because most relevant laws provide restrictions for employees, not independent contractors. (Though legal changes providing contractors more protection is likely as the so-called "gig economy" continues to expand.)
Employer Was Covered – Different employment laws have different requirements for what employers are covered. These are usually based on the number of employees. For example, federal male/female pay-equity law applies to employers once they have one employee while federal national origin discrimination laws apply to employers with 15 or more employees.
Wrongful Termination – You must prove that the termination violated the applicable laws or your contract. This is the core of the case. Providing your California wrongful termination attorney with as much documentation as possible will help them develop a strategy for proving the wrongful termination.
Damages – You'll need to show that you were harmed by the termination. You can typically pursue both economic damages like lost earnings as well as noneconomic damages such as pain and suffering. Economic damages are usually easier to prove because there is often more objective evidence while noneconomic damages frequently turn on witness credibility.
Since wrongful termination cases are civil cases, you have to prove your case by a preponderance of the evidence, which in California means you must show that what you are required to prove was more likely than not.
NEED A SAN DIEGO WRONGFUL TERMINATION LAWYER?
Losing your job is a stressful situation, even more so if you were wrongfully terminated. At Gomez Trial Attorneys, we have experience obtaining compensation for our wrongful termination clients. We are happy to help you determine whether you may have a claim against your former employer, and if so, to help you navigate the process of pursuing your claim. For a free case wrongful termination case evaluation, contact us online or by calling (619) 237-3490.
CLIENT TESTIMONIAL
Review: 5/5
★ ★ ★ ★ ★
"The team at this firm is phenomenal. From John, all the way down to the staff, everyone is a pleasure to work with and be around. They are fighting for the right cause and to help people."
Review by: Irving P.
August 2020
Our Process...
Easy as 1. 2. 3!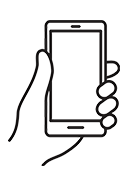 We will determine your case and submit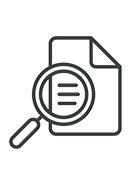 You will get regular update from us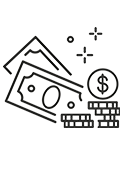 Collect your compensation

"John helped me find doctors, he referred me to his neurologist, his physical therapist, I mean, anything I needed he was right there, every step of the way. I couldn't have asked for a better result from all of this, I would absolutely recommend Gomez Trial Attorneys."

"During the time I was working with Gomez Trial Attorneys, they treated me very, very well. 100% of the time, they believed me, and they were very compassionate. They felt sorry for what happened and they understood the therapy process."

"They held my hand the whole time and kept me in the loop every aspect of my case which was very refreshing to me. They helped me get my settlement offer as fast as possible and I was able to keep my farm"

"The Gomez experience was the best experience it could be for me really, only positive things to say. They really were there every step if the way. Thanks to Gomez Trial Attorneys my dad is able to support my family as a single father"

"He opened the door for me to join his firm to help other brain Injury survivors and I never met another firm who is like this who was so understanding and caring who took the extra step and walked the extra mile with their clients and this is the best"

"I am very satisfied with the outcome with Gomez and I would definitely recommend Gomez to anybody, we tell people all the time, Get Gomez! They are really thorough with everything and they make you feel real comfortable."

"Just helped us through, guided us through, I kept notes all those years, we had questions all the time and they would always keep us informed of what was going on. They just unlayered it, layer by layer, I've never seen anything like them. Thank God for them."
Get your
free consultation
24/7 Support & Free Consultation