San Diego Zoo Injuries and Liability Lawyer
San Diego Zoo Injuries and Liability Lawyer
When citizens visit animal attractions such as the San Diego Zoo or Safari Park, they assume a certain level of protection from danger. Zoos have a legal duty to provide patrons with reasonably safe premises, including protection from animal attacks, hazardous property defects, and food poisoning.
ZOO INJURIES AND LIABILITIES
San Diego Zoo is one of the most famous zoos in the world, attracting about 3.2 million visitors annually. This zoo boasts more than 3,500 animals, including dangerous species such as highly venomous pit vipers and aggressive hippos. Most injuries from animal attacks at zoos involve employees and animal handlers, but some involve patrons. In 2007, a Siberian tiger escaped its pen at the San Francisco zoo, killing one patron and injuring two others.
California courts can hold zoos strictly responsible for injuries sustained by animal attacks. The zoo has a duty to keep patrons safe from dangerous animals. These duties include building pens according to security standards and posting clear warning signs detailing the potential for danger. Zoos must provide a reasonably safe environment for viewing dangerous animals to keep people safe from animal attacks.
Other common zoo injuries include defects on the zoo's property. Premises liability laws mandate a zoo must provide safe premises for patrons. The law recognizes patrons as invitees to the property, who are therefore covered by state and federal premises liability laws. These laws state that the zoo is responsible for ensuring the safety of patrons from slip and fall accidents, ride defects, and accidents resulting from poorly maintained animal pens.
In premises liability accidents at zoos, victims must prove the zoo acted negligently in its duty to provide a safe environment. For example, if the victim tripped on an uneven sidewalk and sustained an injury, he or she would have to prove the zoo knew or should have reasonably known about the defect and failed to fix the problem.
WHO IS RESPONSIBLE FOR ZOO INJURIES?
Where there is negligence, there is the potential for liability lawsuits. When a zoo patron sustains an injury on the property, and the victim believes the zoo's negligence caused the accident, he or she can file a claim against the zoo for premises or animal attack liability.
If the zoo or an employee of the zoo acted negligently, causing an injury, the courts may hold the zoo responsible for damages. If a part malfunction causes an injury, such as a ride component breaking or a portion of fencing falling apart, the courts may hold the manufacturer of the part responsible.
The zoo may try to defend itself in a case of liability by stating patrons assume risk when they visit the zoo. However, a reasonable assumption of risk may not include the risk of an escaped animal attack or tripping over a hazardous object. If the victim did something to provoke an animal attack or acted negligently (i.e., putting a limb in a bear pen), the zoo may hold that the victim has contributory negligence. Because lawsuits can take many avenues, to navigate a negligence claim against a zoo in California successfully, victims need skilled personal injury lawyers.
If you or a loved one has been injured or killed while visiting a California zoo or animal park, trust Gomez Trial Attorneys to explain your rights and the zoo's obligations. When people visit the zoo, they expect a reasonable amount of care of the part of the establishment. Contact us at (619) 237-3490 for a free case evaluation so we can discuss your injuries in detail and give you expert legal counsel about how to proceed.
---
Gomez Trial Attorneys
655 West Broadway, Suite 1700
San Diego, CA 92101
Our Process...
Easy as 1. 2. 3!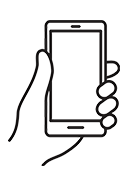 We will determine your case and submit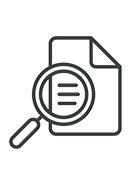 You will get regular update from us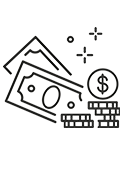 Collect your compensation

"John helped me find doctors, he referred me to his neurologist, his physical therapist, I mean, anything I needed he was right there, every step of the way. I couldn't have asked for a better result from all of this, I would absolutely recommend Gomez Trial Attorneys."

"During the time I was working with Gomez Trial Attorneys, they treated me very, very well. 100% of the time, they believed me, and they were very compassionate. They felt sorry for what happened and they understood the therapy process."

"They held my hand the whole time and kept me in the loop every aspect of my case which was very refreshing to me. They helped me get my settlement offer as fast as possible and I was able to keep my farm"

"The Gomez experience was the best experience it could be for me really, only positive things to say. They really were there every step if the way. Thanks to Gomez Trial Attorneys my dad is able to support my family as a single father"

"He opened the door for me to join his firm to help other brain Injury survivors and I never met another firm who is like this who was so understanding and caring who took the extra step and walked the extra mile with their clients and this is the best"

"I am very satisfied with the outcome with Gomez and I would definitely recommend Gomez to anybody, we tell people all the time, Get Gomez! They are really thorough with everything and they make you feel real comfortable."

"Just helped us through, guided us through, I kept notes all those years, we had questions all the time and they would always keep us informed of what was going on. They just unlayered it, layer by layer, I've never seen anything like them. Thank God for them."
Get your
free consultation
24/7 Support & Free Consultation