San Francisco Brain Injury Lawyers
San Francisco Brain Injury Lawyers
According to the Centers for Disease Control and Prevention, a traumatic brain injury (TBI) is an injury caused by a "bump, blow, or jolt to the head" that disrupts the normal function of the brain. Brain injuries can result in permanent brain damage that causes lifelong struggles for victims and families. The CDC estimates that more than two million people visit emergency departments across the United States each year as a result of brain injuries. San Francisco is no different. Lets learn what a San Francisco brain injury lawyer can do for your recovery.
TBIs bring great pain and distress to victims and families that must deal with the physical, emotional, and financial aftermath of the injury. If you, your child, or another loved one has suffered a brain injury, California law permits you to bring a lawsuit against the party whose negligence and carelessness caused the injury.
If you live in the Greater San Francisco area, the experienced California brain injury lawyers at Gomez Trial Attorneys is here to help seek compensation for the full cost of your injuries. Money will not undo the damage or turn back the clock, but financial compensation can help alleviate the financial burden associated with the injury and provide funding for costly treatments that may last a lifetime.
Contact us today for a free case evaluation to discuss the situation surrounding your or your family member's brain injury and learn about the best way forward for you and your family.
We Advocate for 

Brain Injury Victims and Their Families
The award-winning legal team at Gomez Trial Attorneys has been advocating for injured people since 2005, including those who have suffered brain injuries and their families. The firm's passion for justice, commitment to client service, and diligence in case preparation have led to the recovery of tens of millions of dollars in settlements and jury awards for our clients.
Some recent case results for clients who had brain injury claims include:
$16,200,000 settlement after a client suffered a traumatic brain injury during a slip and fall accident
$13,500,000 in court-awarded damages after a client sustained a brain injury in a car accident
$12,300,000 in court-awarded damages for a TBI
$10,800,000 in court-awarded damages for a client who suffered a cervical fracture and brain injury
$2,750,000 settlement after a client sustained a brain injury in a trucking accident
$1,000,000 settlement after a client suffered a brain injury during a slip and fall accident
These results are only examples of potential outcomes for brain injury cases; we cannot provide any guarantee of a specific result or outcome for your claim. Each case has distinctive characteristics and circumstances that add to or detract from its value. Regardless, our dedicated brain injury lawyers have the resources and experience to pursue the best possible outcome given your individual circumstances.
Traumatic Brain Injuries Have Many Causes
A person can suffer a traumatic brain injury in many different scenarios and types of accidents. We've provided some of the most common causes of TBIs that give rise to personal injury lawsuits:
Slip and fall accidents. The CDC estimates that four out of five brain injuries in older adults occur as a result of unintentional falls. Young children and toddlers learning to walk also face a high risk of a slip and fall or trip and fall that leads to a brain injury.
Traffic crashes. You do not have to hit your head on a windshield to suffer a brain injury. Car and truck crashes create enough of a jolt to cause a TBI, even when you are wearing a seatbelt. Motorcyclists, pedestrians, and bicyclists are also at risk for brain injuries if another vehicle strikes them and causes a traffic accident.
Full-contact sports. Sports that have high amounts of physical contact can lead to blows, sometimes repeatedly, to the head, putting players at risk for traumatic brain injuries. Some examples of full-contact sports that frequently cause TBI include football, rugby, hockey, boxing, and martial arts.
Childbirth. Medical malpractice during delivery, labor, or childbirth can cause brain injuries to newborns. The improper use of delivery tools and the failure to monitor the health of the fetus are two common reasons that a newborn baby can suffer a TBI.
Intentional harm. Fortunately, most TBI victims do not sustain their injuries from intentional harm. However, physical abuse, assault, and gunshot wounds can and do lead to traumatic brain injuries. Abused infants and toddlers can suffer from shaken baby syndrome (SBS), a type of brain injury that occurs when parents or caregivers shake their children too hard, often to get them to stop crying.
Recovering Financial Losses After a Traumatic Brain Injury
The financial aftermath of a traumatic brain injury often devastates victims' families. Adult victims with severe brain injury symptoms likely cannot work. Parents with children who suffer TBIs will also likely need to take time away from their jobs. No matter the situation, a TBI often reduces household income for at least the short-term. At the same time, medical bills associated with the injury will mount.
Individuals who suffer a traumatic brain injury as a result of another party's intentional harm, negligence, or reckless behavior can potentially recover some or all of their financial losses related to the injury if they seek compensation for damages in civil court. In most cases, TBI victims have two years from the date of their injuries to take legal action to try to recover losses.
The damages that a plaintiff in a personal injury case may recover depend on the specific circumstances surrounding the injury, but some of the most common economic and non-economic losses included in brain injury claims are:
Medical Treatment Costs
The costs of medical treatment for a TBI begin on day one, with an ambulance ride to the nearest emergency room. Expensive diagnostic imaging scans to confirm a TBI diagnosis, surgery, and hospitalization also contribute to the total medical treatment cost of a traumatic brain injury, one of the most costly injuries that an individual can experience.
Estimated Future Medical Expenses
Severe TBIs lead to long-term complications that require extensive time for recovery and treatment. Sometimes, victims need ongoing TBI treatment for years or decades, compounding the financial impact of their injuries. TBI patients sometimes need one or more surgeries, too, which requires further hospitalization. Some people suffer such severe brain injuries that they require around-the-clock care, which typically means they must spend the rest of their lives in expensive long-term nursing care facilities, which is only covered by insurance if those individuals purchased separate policies.
Rehabilitation Costs
Permanent brain damage from a moderate to severe TBI typically requires victims to follow a strict and comprehensive rehabilitation regimen. Depending on the extent and type of damage and resulting functional loss, doctors might create a rehabilitation program that includes costly specialized treatment with physical therapists, occupational therapists, speech and language pathologists, and mental health professionals.
Assistive Devices and Technology
Fortunately, technology provides several tools that can assist TBI victims with the physical losses that they suffer as a result of their injuries. Wheelchairs, canes, and walkers aid in movement, and specialized technology can help TBI victims communicate with others, as well.
Lost Wages
Even individuals who suffer minor brain injuries sometimes need time away from work to heal and recover. Victims of severe TBI sometimes can never return to work. Current lost wages and estimated future lost wages often comprise a large portion of a brain injury claim. Some children who suffer from TBI also suffer from lost wages, because those children will never seek gainful employment as adults.
Home Modification Costs
In brain injury cases, some patients will eventually return home. This doesn't necessarily mean that they have made full recoveries, but rather that their families or a home health aide can provide the level of care needed. Oftentimes, TBI victims and their families must make at least some modifications to their homes to improve accessibility. The number and cost of home modifications vary greatly based on the severity of injury and loss of function. Some examples of home modification expenses include the costs of installing wheelchair ramps, handrails, and grab bars, or constructing a main floor living area for TBI victims who cannot go up and down steps.
Replacement Service Costs
Adult TBI victims likely contributed greatly to maintaining their homes before sustaining their TBIs. Some TBIs render it difficult or impossible for victims to continue to perform the tasks that they used to complete, forcing families to pick up the slack and possibly hire outside help. Examples of replacement services that families sometimes hire include landscaping and lawn care service, pool maintenance, gardener, handyman, cleaning service, and grocery delivery service. Families with small children sometimes need to start using a daycare service, hire a nanny, or hire a personal assistant who can run errands and help drive kids to and from school and extracurricular activities.
Non-Economic Damages
Economic losses are only the tip of the iceberg when it comes to the challenges TBI victims and their families face. Physical pain and emotional distress also impact everyone involved. When filing a personal injury lawsuit, victims sometimes receive compensation for non-economic damages, such as pain and suffering, mental anguish, decreased quality of life, loss of consortium with a spouse, and other non-economic costs that may apply.
Punitive Damages
Sometimes referred to as exemplary damages, punitive damages are a tool that courts use to punish defendants for their negligence. This not only helps victims recover compensation for the full cost of their injuries, but also reduces the likelihood that a negligent defendant will cause harm to another individual. Although the law allows for punitive damages, courts reserve them for rare circumstances, which typically involve gross negligence. If you, your child, or another loved one has sustained a TBI because of another party's willful intent to harm, your attorney might also seek punitive damages in your brain injury claim.
Fatal Brain 
Injuries
If you have lost a child or other loved one after he or she suffered a fatal brain injury, you might also receive compensation for your losses. California law permits eligible surviving family members, typically through a representative of the estate, to seek compensation for damages related to the loss of a loved one in a wrongful death lawsuit
Eligible family members can receive some of the damages listed above, as well as funeral expenses, burial or cremation expenses, and non-economic damages, depending on the survivor's relationship with the deceased. Your San Francisco brain injury lawyer can answer questions that you may have and help advise you on the best path forward for you and your family during this difficult time.
We Are Here to Help After a 

Brain Injury
In the aftermath of a severe brain injury, your family must cope with many physical, emotional, and financial challenges as you navigate the changes in your life during this difficult time.
The empathetic and skilled brain injury lawyers at Gomez Trial Attorneys have experience helping brain injury victims and their families, and we understand the gravity of your circumstances. We are here to help you maximize your compensation by holding those who caused you harm accountable for their negligence. We can investigate the circumstances that led to your or your loved one's brain injury, uncover facts, gather evidence to build a case, and devise the best legal strategy possible.
We take brain injury cases on a contingency fee basis, which means you will not have to pay upfront money or out-of-pocket money for attorney fees. Instead, we deduct our fees from any compensation that we ultimately secure for you. We know you are struggling right now, so do not delay. If you live in the San Francisco area, contact Gomez Trial Attorneys today online or by calling 833-GET GOMEZ (833-438-4663) to set up a free case evaluation with one of our team members.
Our Process...
Easy as 1. 2. 3!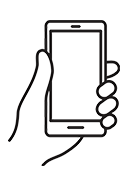 We will determine your case and submit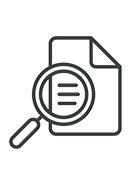 You will get regular update from us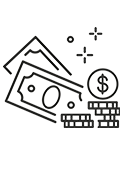 Collect your compensation

"John helped me find doctors, he referred me to his neurologist, his physical therapist, I mean, anything I needed he was right there, every step of the way. I couldn't have asked for a better result from all of this, I would absolutely recommend Gomez Trial Attorneys."

"During the time I was working with Gomez Trial Attorneys, they treated me very, very well. 100% of the time, they believed me, and they were very compassionate. They felt sorry for what happened and they understood the therapy process."

"They held my hand the whole time and kept me in the loop every aspect of my case which was very refreshing to me. They helped me get my settlement offer as fast as possible and I was able to keep my farm"

"The Gomez experience was the best experience it could be for me really, only positive things to say. They really were there every step if the way. Thanks to Gomez Trial Attorneys my dad is able to support my family as a single father"

"He opened the door for me to join his firm to help other brain Injury survivors and I never met another firm who is like this who was so understanding and caring who took the extra step and walked the extra mile with their clients and this is the best"

"I am very satisfied with the outcome with Gomez and I would definitely recommend Gomez to anybody, we tell people all the time, Get Gomez! They are really thorough with everything and they make you feel real comfortable."

"Just helped us through, guided us through, I kept notes all those years, we had questions all the time and they would always keep us informed of what was going on. They just unlayered it, layer by layer, I've never seen anything like them. Thank God for them."
Get your
free consultation
24/7 Support & Free Consultation