San Luis Obispo Personal Injury Lawyer
San Luis Obispo Personal Injury Lawyers
A wide array of situations can lead to someone suffering a severe, catastrophic, or fatal injury as a result of another party's negligence in San Luis Obispo. A person can suffer an injury during a slip and fall accident at a restaurant, from a severe motor vehicle accident, or when a doctor makes a medical error.
Serious, life-changing accidents can devastate the injured person and their families. The emotional pain and financial burden in the wake of a severe injury are often worse than the physical pain of injury and recovery for victims.
You should not have to endure the mental anguish and economic stress caused by another party's negligence. The law entitles you to take legal action against the party who harmed you by bringing a lawsuit against them in civil court, as long as you do so within the personal injury statute of limitations.
The nationally recognized San Luis Obispo personal injury lawyers at Gomez Trial Attorneys understand the challenges you and your family face after sustaining a severe injury. We are here to help you through this difficult time. If you, your child, or another individual you love is injured as a direct result of another's negligence and you live in the San Luis Obispo area, contact us. Call 833-GET GOMEZ for a free case evaluation to discuss the viability of your claim and your eligibility to recover damages.
Gomez Trial Attorneys' Results in Personal Injury Claims
The award-winning legal team at Gomez Trial Attorneys has decades of experience in negotiating, settling, and litigating a wide variety of personal injury cases. The firm's commitment to professional excellence and client advocacy has led to the recovery of millions of dollars in damages from settlements and jury verdicts for clients. Recent case outcomes range from a $780,000 jury verdict for a slip and fall accident to a $106 million jury verdict in a wrongful death case.
Some other case outcomes include:
$30,000,000 settlement for a product liability claim
$16,200,000 settlement for a mild traumatic brain injury from a slip and fall accident
$9,500,000 settlement from a burn injury
$7,500,000 jury verdict from a slip and fall accident
$5,000,000 settlement from a bicycle accident
$2,750,000 settlement for a brain injury sustained in a trucking accident
$2,500,000 settlement for a motorcycle accident
The case outcomes above only serve as examples; they do not guarantee a specific outcome for your personal injury claim. Each case has distinctive facts that add to or detract from the value of the claim. Gomez Trial Attorneys have the resources and experience to build the best case possible against those who injured you and give you the best chance of recovering the maximum compensation for your personal injury claim.
Personal Injury Cases We Handle at Gomez Trial Attorneys
Many types of accidents and injury scenarios can give rise to a personal injury claim when another party's negligence or intentional harm causes injury. We have the resources and expertise to help clients with all types of personal injuries, but we commonly represent clients in or around San Luis Obispo who have suffered the following injuries or been involved in the following types of accidents or scenarios.
Auto Accidents
The California Office of Traffic Safety (OTS) reports that more than 1,500 people each year are killed or injured in traffic accidents in San Luis Obispo County. Most accidents are speed-related. When negligent motorists speed or break other traffic regulations such as drunk driving or texting and driving, they put others who share the road at risk for accidents and injuries. Auto accident victims must turn to an experienced San Luis Obispo car accident attorney to get the compensation they deserve for their injuries. If you suspect the other driver was under the influence speak to a San Luis Obispo drunk driving lawyer to discuss your legal options.
Truck Accidents
Truck accidents are among the most treacherous of all traffic accidents. Heavy trucks are large and can weigh as much as 80,000 pounds when fully loaded. Semi-trucks (or even bus accidents), whether loaded or not, can create a dangerous impact when a traffic collision occurs. Truckers work hard to transport the goods and services we need in California and across the nation, but when they make poor choices behind the wheel or their employers don't provide proper training, the results can be catastrophic. Learn more about your legal options after a truck accident from an experienced San Luis Obispo truck accident attorney.
Motorcycle Accidents
Southern California's Mediterranean climate is a biker's dream. Not only is the weather pleasant, but the scenic background is stunning. Yet, even the safest bikers who wear a helmet and the right protective gear risk accident and injury on San Luis Obispo's roads. Negligent drivers struggle to see and properly react to motorcycles on the road. Bikers involved in severe traffic accidents risk many severe, sometimes catastrophic, or deadly injuries because they don't have the same protection as someone in a car or truck. Bikers need legal counsel from a skilled San Luis Obispo motorcycle accident attorney to hold negligent drivers accountable for injuries.
Brain Injury
A traumatic brain injury (TBI) occurs when a person suffers a bump, blow, or jolt to the head that disrupts normal brain function. A TBI can occur in motor vehicle accidents, slip and fall accidents, sports, and a wide variety of other situations. Depending on the extent of the brain injury and its location, TBI patients can face lifelong struggles and challenges with multiple areas of brain function such as memory, cognition, balance, communication, and more. To learn more about your legal options after a brain injury speak with a skilled San Luis Obispo brain injury lawyer.
Burn Injury
Someone can suffer a burn for a variety of reasons, most of which are preventable. Chemical exposure, heat, electricity, sunlight, and radiation each cause burns, but the most common burns occur because of hot liquid or steam, building fires, or flammable substances. Severe burns leave devastating, sometimes embarrassing scars for burn victims, who often must undergo one or more reconstructive surgeries in severe cases. The San Luis Obispo burn injury lawyers Gomez Trial Attorneys help burn victims hold those who caused their injuries accountable for their negligence.
Birth Injury
Many newborns suffer one or more birth injuries as a result of pregnancy, labor, or delivery. Some are natural and occur because a baby is too large or breech. Yet, other birth injuries are a direct consequence of medical malpractice by the obstetrician and/or other medical professionals. Birth injuries caused by medical malpractice might occur because a doctor misused birthing tools or did not properly monitor the mother or the fetus. These are only two examples. If your child suffered a birth injury, discuss your situation with Gomez Trial Attorneys today.
Spinal Cord Injury
The spinal cord carries messages to and from the brain to nerves throughout the body, making it a crucial component of the body's central nervous system. When a person suffers a severe blow to the back or sustains injuries to their vertebrae in some other fashion, he or she risks a painful and costly spinal cord injury. The extent of a spinal cord injury and its location along the spinal column determines the long term damage, but the prognosis is rarely good. Spinal cord cells do not self-repair, like many other cells in the body. Spinal cord injury victims often face some level of permanent disability.
Medical Malpractice
We trust our doctors to diagnose and treat our sickness and disease. When doctors and other medical professionals don't provide the proper care, the result can be devastating. Misdiagnosis of illness and disease, surgical errors, and medication errors are only some medical malpractice injuries that a patient can fall victim too. If your doctor harmed you intentionally, or accidentally, California law permits you to take legal action to seek compensation for damages related to your injuries.
Bicycle Accidents
California's Office of Traffic Safety (OTS) estimates that almost 100 cyclists are killed or injured each year in San Luis Obispo. Riding a bike is an enjoyable pastime for some and a form of transportation for others. In either case, cyclists risk negligent drivers hitting them and causing a severe or fatal bicycle accident.
Cyclists have very little protection for their bodies to withstand the impact of an accident. Helmets can mitigate the likelihood of an injury, but they do not protect from other injuries. Children who ride their bicycles are especially at risk for severe injuries or death when a vehicle strikes them. The San Luis Obispo bicycle lawyers at Gomez Trial Attorneys can help bicycle accident victims get the compensation they deserve when a careless driver hits them.
Premises Liability Cases
California's property owners have a legal duty to maintain a safe environment for those who visit their properties. Failing to uphold this obligation can lead to severe accidents and injuries. Premises liability cases can include many types of accidents including theme park accidents, slip and falls, escalator and elevator accidents, swimming pool accidents, construction site accidents, and any other accident that occurs on another party's property.
As you go about your day-to-day errands and activities, you likely come across many places where you could suffer injury. Wet and dry spills, loose flooring, loose steps, and toxic chemical exposure are only a few of the ways you can suffer injuries. If you fall victim to a negligent business or property owner, let an experienced personal injury lawyer at Gomez Trial Attorneys help you recover compensation for your medical expenses.
Dog Bites
When a dog bites or attacks, it is also a premises liability issue, but dog bites work a little differently, so they deserve a special section. Even when a dog owner is away from their home, any damage the dog inflicts falls under the owner's homeowner's or renter's insurance. When negligent and reckless owners do not take care of their dogs, properly socialize them, and inadequately train them, these dogs are a danger to society, especially small children who can suffer death or permanent scarring from a serious dog bite injury.
Product Liability Cases
Manufacturers who introduce new products to the market have an obligation to make sure their products are safe for public consumption or use. The Consumer Products Safety Commission (CPSC) serves as a consumer watchdog agency and oversees many product-related injuries caused by things such as hazardous chemicals, furniture, home decorations, kitchen items, children's products, baby products, and toys.
Any party in the supply chain of a defective product can be liable for injuries caused by a defect, which includes design defects, manufacturing defects, or marking defects because the manufacturer didn't inform consumers about known hazards or dangers related to a product.
Wrongful Death
Personal injury attorneys can also help you if you have suffered the tragic loss of a family member because of another party's negligence or intentional harm. Eligible surviving family members can sometimes get compensation after a wrongful death, but it's best to consult an attorney to determine whether you should file a wrongful death lawsuit and/or a survival action. An experienced personal injury lawyer can evaluate the circumstances of your loved one's death, determine your eligibility for compensation, and advise you on the best path for you and your family during this difficult time.
About the San Luis Obispo Attorneys at Gomez Trial Attorneys
There is a reason why so many injured San Diego residents, tourists, and families choose Gomez Trial Attorneys to represent them in their darkest hours. With a value on excellence and an aggressive legal approach, the personal injury lawyers at Gomez Trial Attorneys have achieved unparalleled success across Southern California.

When you choose Gomez Trial Attorneys, you are getting a nationally recognized, award-winning legal team led by Attorney John Gomez. After graduating from Yale University Law School, John went on to found one of the largest personal injury law firms in San Diego. With his associates, John Gomez has won more than $750 million for clients across California.
John was named San Diego's Outstanding Trial Lawyer 11 times, more than any other San Diego attorney. He was also awarded Outstanding Trial Lawyer by the Consumer Attorneys of San Diego ten times. San Diego Metropolitan Magazine also named him one of the Top 10 San Diego attorneys. Even his peers recognized his hard work and excellence and named him the Number 1 San Diego Attorney by Super Lawyers peer polling. He is a Top 10 San Diego Litigator in personal injury, corporate litigation, and insurance litigation.
Get the Legal Help You Need After Injury from Gomez Trial Attorneys
If you or a loved one has sustained injuries because of another party's negligence, you deserve compensation for losses related to your preventable injury. If you reach a settlement agreement or a court rules in your favor, you can receive compensation for medical expenses and lost income.
When accident victims suffer catastrophic injuries, damages also include estimated future medical care and estimated future lost wages and benefits for those who cannot return to work. Depending on the severity of your injury and the impact it has made on your life, you might also receive compensation for pain and suffering, decreased quality of life, loss of consortium, scarring and disfigurement, emotional distress, and other non-economic damages that apply to your case.
If you live in the San Luis Obispo area, contact the award-winning personal injury lawyers at Gomez Trial Attorneys online or at 866-TRIAL-LAW for a free case evaluation and to learn how we can help you in the wake of an injury. We handle personal injury claims on a contingency fee basis, which means we collect our attorney fees from any compensation we secure for you in the form of a settlement or jury verdict. Injured in an accident? Get a real trial lawyer. Get Gomez.
---
Gomez Trial Attorneys
1334 Chorro Street
San Luis Obispo, CA 93401
Phone: 866-TRIAL-LAW
"I am very satisfied with the outcome with Gomez and I would definitely recommend Gomez to anybody, we tell people all the time, Get Gomez! They are really thorough with everything and they make you feel real comfortable."
Our Process...
Easy as 1. 2. 3!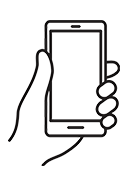 We will determine your case and submit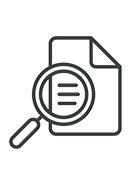 You will get regular update from us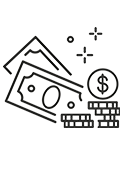 Collect your compensation
"John helped me find doctors, he referred me to his neurologist, his physical therapist, I mean, anything I needed he was right there, every step of the way. I couldn't have asked for a better result from all of this, I would absolutely recommend Gomez Trial Attorneys."

"During the time I was working with Gomez Trial Attorneys, they treated me very, very well. 100% of the time, they believed me, and they were very compassionate. They felt sorry for what happened and they understood the therapy process."

"They held my hand the whole time and kept me in the loop every aspect of my case which was very refreshing to me. They helped me get my settlement offer as fast as possible and I was able to keep my farm"

"The Gomez experience was the best experience it could be for me really, only positive things to say. They really were there every step if the way. Thanks to Gomez Trial Attorneys my dad is able to support my family as a single father"

"He opened the door for me to join his firm to help other brain Injury survivors and I never met another firm who is like this who was so understanding and caring who took the extra step and walked the extra mile with their clients and this is the best"

"I am very satisfied with the outcome with Gomez and I would definitely recommend Gomez to anybody, we tell people all the time, Get Gomez! They are really thorough with everything and they make you feel real comfortable."

"Just helped us through, guided us through, I kept notes all those years, we had questions all the time and they would always keep us informed of what was going on. They just unlayered it, layer by layer, I've never seen anything like them. Thank God for them."
Get your
free consultation
24/7 Support & Free Consultation