Did your premature baby suffer from a serious gastrointestinal disease known as NEC (necrotizing enterocolitis)?
Did your baby receive Similac in the hospital or NICU?
If so, you can file a lawsuit against the manufacturers of Similac. Other parents whose children suffered similar illnesses and even death after hospitals fed their babies Similac are currently filing Similac lawsuits across the country. These lawsuits allege that Similac manufacturers knew of the increased risk of developing NEC, but failed to warn parents, physicians, and medical professionals of this risk.
If your child suffered harm from NEC while in the Neonatal Intensive Care Unit (NICU), your lives may never be the same. Your child may require a lifetime of care and medical treatment to deal with the long-term complications of NEC. Tragically, you may even have lost your baby to this often fatal disease. When this occurs, you need someone on your side who can fight for justice.
The experienced baby formula attorneys at Gomez Trial Attorneys can help you through this difficult time. Our law firm offers free case evaluations, so you can get answers to your questions and learn more about your legal options. We offer compassionate yet aggressive legal support so that grieving families can hold the manufacturers accountable for the harm they've caused.
BABY FORMULA LAWYERS YOU CAN RELY ON
WHY CHOOSE OUR FIRM?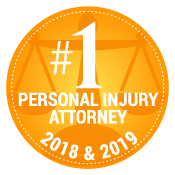 At Gomez Trial Attorneys, we know what it takes to win large, complex baby formula lawsuits. That is why so many injured individuals and families choose us to represent them. Our lawyers have successfully obtained over $750 million for our clients on a variety of cases, including products liability, and we are ready to put that experience and tenacity to work for you.
We know that no two cases are ever quite the same. That is why we offer personalized and unique legal guidance to every family that comes to us. We take the time to get to know you and your family. We want to hear your story, and help shoulder the burdens you are carrying.
Deciding to file a lawsuit is not easy, especially while you are grieving over the loss of your child or dealing with mounting medical bills. Let us carry the legal weight for you..
Our baby formula lawyers know that no amount of compensation could ever undo the harm done to you and your baby. However, filing a lawsuit is the best way to ensure that you have the money you need to pay for your child's medical care and treatment—both now and in the future. If you lost your baby due to NEC, holding the manufacturers accountable is the only way to prevent other families from suffering similar harm.
To better help you, we offer free initial consultations. Call us today to explore all your legal options and to seek justice for your child.
FILING A SIMILAC LAWSUIT
Baby formula lawsuits are complex because you are seeking compensation from major manufacturers who have wronged you and your family.  Families need experienced lawyers who can take on the large companies.
Families just like yours are currently filing lawsuits against Abbott Laboratories who manufacture Similac. These lawsuits allege that Abbott knew of the potential dangers their products posed to premature babies and yet failed to warn physicians, parents, and other medical professionals of this risk. This failure to warn is unacceptable and has potentially led to the development of NEC and countless injuries and infant deaths across the country.
At Gomez Trial Attorneys, we know what it takes to hold large companies responsible because we have successfully represented a multitude of families and individuals in lawsuits. We are not afraid to go toe-to-toe with large manufacturers and pharmaceutical companies.
THE RISKS AND DANGERS OF SIMILAC
Premature babies do best on breast milk. However, breastfeeding is not always possible in the NICU. In addition, since premature babies need additional calories, many NICU doctors use breast milk with a Similac human milk fortifier. Unfortunately, most baby formulas are cow milk-based. Premature babies cannot always digest it properly, leading to a serious and often fatal gastrointestinal disease known as necrotizing enterocolitis (NEC).
In fact, numerous studies across the years have shown that cow milk-based formulas such as Similac can increase the risk of premature babies developing NEC. The risk of sepsis increased in preemies by nearly 18 percent for every 10 percent increase in formula.
Unfortunately, Similac is used in NICUs across the country. Similac Special Care is specially designed for newborn preemies. In addition, NeoSure and Human Milk Fortifier are both made by Similac. When babies feed on them, these products may increase the risk of NEC.
WHAT HAPPENS IF YOUR BABY GETS NEC?
If your baby is diagnosed with NEC while in the NICU, you may have many questions and concerns about your baby's health and future. You may even fear for their life. After all, NEC is a serious intestinal inflammatory disease.
NEC affects 5 to 12 percent of all preterm babies and can lead to severe and life-changing complications, and even death. According to recent statistics, up to 40 percent of all NEC cases will require surgery, which can further jeopardize babies and their overall health. Sadly, between 25 and 50 percent of all babies diagnosed with NEC will lose their lives to this deadly disease.
Why is NEC so deadly? A premature baby's gastrointestinal system is immature and can't fully process and digest milk products. When they are fed formula, this can result in inflammation of the gut wall barrier. The inflammation can spread quickly, resulting in death of the tissue and perforation of the intestinal wall. A premature baby who develops NEC can quickly develop full-blown sepsis, which is often fatal.
If your baby does survive NEC, their future may still be unclear.
Babies who develop NEC are at a risk for developing serious complications that could last a lifetime, including:
Failure to thrive
Strictures or adhesions of the bowel
Cholestasis
Intestinal failure
Neurodevelopmental delays
Short bowel syndrome
Parents whose babies developed NEC after drinking Similac may find it difficult to properly care for their children as they grow. They may need around-the-clock colostomy care or must deal with multiple surgeries to correct adhesions and intestinal issues. This takes considerable money and resources—which can further burden families who are already struggling.
HOLDING SIMILAC MANUFACTURERS RESPONSIBLE
If the hospital fed your baby Similac and your infant developed NEC, Similac manufacturers may bear responsibility. Baby formula lawsuits allege that Similac manufacturers knew that their formulas could increase the risk of NEC, but never disclosed this risk to physicians or medical staff.
As such, parents may hold Similac accountable for their failure to warn. By failing to warn medical professionals, Similac continued to reap massive profits at the risk of babies and their health.
Even though the FDA has not recalled Similac, families can hold the company responsible for NEC. The first step is to contact an experienced baby formula attorney at Gomez Trial Attorneys who can help you through the legal process. Our infant formula attorneys can examine your case and determine if you have cause to file a claim.Similac Recalls & Past Lawsuits
Unfortunately, this is not the first time Similac has faced litigation over unsafe baby formula.
In 2010, Similac was recalled after insects found in infant formula. This led to a Senate inquiry because Abbott Laboratories waited a week before issuing the recall.
In 2010, parents filed a class action lawsuit against Similac alleging that the company deceptively promoted infant formula as safe.
In 2017, a class action lawsuit was filed against Abbott Laboratories alleging that the company misled consumers about their NON-GMO products.
By participating in lawsuits, parents can obtain compensation for the suffering and harm their children endured after using Similac.
OUR LAWYERS ARE INVESTIGATING SIMILAC CASES
Baby formula manufacturers are powerful corporations. They have large legal teams on their side that work tirelessly to protect the company's interests and brand image. Parents whose children suffered from NEC after using Similac have a right to have powerful legal counsel on their side as well.
At Gomez Trial Attorneys, we hold large infant formula manufacturers' feet to the fire, and we don't back down until we obtain justice for our clients. Our lawyers are currently investigating cases involving infant injury and death from NEC babies were fed the popular baby formula Similac. We believe that Abbott Laboratories failed to warn parents and medical staff of the risks to reap a larger profit. This is unacceptable.
If your baby suffered injury or passed away from NEC after a hospital fed him or her Similac formula, we want to talk to you. Call our law firm at 833-GET GOMEZ (833-438-4663) or fill out a confidential contact form to learn more about your legal options.
Our Process...
Easy as 1. 2. 3!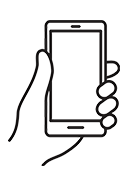 We will determine your case and submit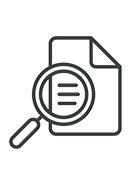 You will get regular update from us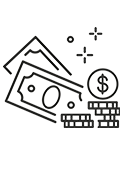 Collect your compensation
"John helped me find doctors, he referred me to his neurologist, his physical therapist, I mean, anything I needed he was right there, every step of the way. I couldn't have asked for a better result from all of this, I would absolutely recommend Gomez Trial Attorneys."

"During the time I was working with Gomez Trial Attorneys, they treated me very, very well. 100% of the time, they believed me, and they were very compassionate. They felt sorry for what happened and they understood the therapy process."

"They held my hand the whole time and kept me in the loop every aspect of my case which was very refreshing to me. They helped me get my settlement offer as fast as possible and I was able to keep my farm"

"The Gomez experience was the best experience it could be for me really, only positive things to say. They really were there every step if the way. Thanks to Gomez Trial Attorneys my dad is able to support my family as a single father"

"He opened the door for me to join his firm to help other brain Injury survivors and I never met another firm who is like this who was so understanding and caring who took the extra step and walked the extra mile with their clients and this is the best"

"I am very satisfied with the outcome with Gomez and I would definitely recommend Gomez to anybody, we tell people all the time, Get Gomez! They are really thorough with everything and they make you feel real comfortable."

"Just helped us through, guided us through, I kept notes all those years, we had questions all the time and they would always keep us informed of what was going on. They just unlayered it, layer by layer, I've never seen anything like them. Thank God for them."
Get your
free consultation
24/7 Support & Free Consultation