San Diego Baby Formula Lawsuit
Lawyer
SAN DIEGO'S TOP TRIAL AND ACCIDENT LAWYERS
INFANT FORMULA LINKED TO LIFE-THREATENING CONDITION FOR PREMATURE BABIES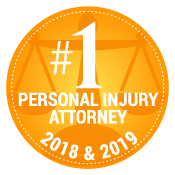 When a family welcomes a new baby into the world, it should be a time of intense joy and enthusiasm for the promise of new life. However, when a baby is born prematurely, his joyful occasion may also be wrought with stress, fear and concern for the baby's health. Premature babies may have trouble nursing or need extra nutrition to address any one of many medical conditions affecting premature infants—such as low blood sugar, dehydration, weight loss, jaundice and others. During this intensely vulnerable time, and often upon the recommendation of physicians, new parents may turn to formula feeding to supplement their premature baby's nutrition.
Feeding infant formula to premature babies while hospitalized should be a safe practice and not pose additional risks or dangers to such fragile and defenseless infants.
Indeed, infant formula manufacturing giants Enfamil and Similac create high-calorie cow's milk-based products designed especially for premature babies. However, infant formula lawsuits allege that products manufactured by Enfamil and Similac put preemies at an increased risk for a life-threatening condition called necrotizing enterocolitis (NEC).
NEC is a lethal gastrointestinal disorder characterized by intestinal injury or inflammation leading to intestinal necrosis, multi-system organ failure, and death. Shockingly, these products' labels contain no warnings, guidelines, or instructions about the possible risks of NEC for premature infants that might inform a baby's doctor to advise against the products' use.
Sadly, several parents whose premature babies suffered severe injuries or passed away after ingesting cow-milk formula are now filing baby formula lawsuits against manufacturers Abbott Laboratories, Inc. (Abbott) and Mead Johnson & Company, LLC (Mead Johnson).
If you believe your child has suffered necrotizing enterocolitis (NEC) resulting in injury or death after being fed a cow-milk formula, an attorney can help you build a claim. Your family may be entitled to compensation for medical expenses and other damages related to your child's injuries or tragic death. Contact a baby formula lawyer at Gomez Trial Attorneys as soon as possible for a free initial case evaluation.
TABLE OF CONTENTS
HIDDEN DANGERS OF COWS-MILK BASED FORMULAS FOR PREMATURE BABIES
Breast milk is the best possible food for any newborn baby as it contains nutrients and enzymes that protect the infant from infection, promotes healthy organ development, and has many long-term health advantages. When breastfeeding is not possible, premature babies may be fed human breast milk through tube feeding through the mouth, nose, or stomach. Additionally, if the mother's own milk supply is not sufficient for her baby's nutrition, donor breast milk can be used as a supplement.
It is well established by clinical studies and scientific research that the risk of necrotizing enterocolitis (NEC) increases with the administration of infant formula and decreases with the administration of breast milk.[1] Moreover, clinical research has confirmed that premature babies who are fed an exclusive diet of human milk, without cow's-milk containing products, have a lower risk of NEC and death when compared with those that have been fed cow's-milk products.[2]
Premature infants fed with cow's-milk based formulas are more at risk for a life-threatening condition like NEC because cow's-milk based proteins are difficult for a premature baby's gut to fully digest. Moreover, most powder-based formulas are not sterile and pose a risk of serious bacterial infections for vulnerable preemies.
Abbott and Mead Johnson, the manufacturers of Similac and Enfamil products, respectively, allegedly failed to properly warn that their products could significantly increase the risk of NEC and/or death among premature infants. Abbott and Mead Johnson allegedly knew or should have known that their cow-based milk formula products posed an unreasonable danger to premature infants when used for their intended purposes.
Gomez Trial Attorneys is investigating cases involving infant injuries and death from necrotizing enterocolitis (NEC) after feeding with:
Enfamil Human Milk Fortifier
Enfacare Powder
Similac Special Care
None of these cow-based formula products properly warned physicians, medical providers, or parents of the risk of NEC to premature infants associated with the products.
If you believe your child has suffered necrotizing enterocolitis (NEC) resulting in injury or death after being fed Enfamil Human Milk Fortifier, Enfacare Powder, or Similac Special Care formula, contact a baby formula lawyer at Gomez Trial Attorneys as soon as possible for a free initial case evaluation.
WHAT IS NECROTIZING ENTEROCOLITIS (NEC)?
Necrotizing enterocolitis, otherwise known as NEC, is an extremely dangerous medical condition that primarily affects premature infants or sick newborn babies. NEC is characterized by the rapid destruction of the intestines—mainly by injury or inflammation of bowel tissue, resulting in tissue death, or necrosis. In severe cases, NEC can result in a hole or perforation in the intestinal wall.
NEC causes serious injuries such as infant and permanent blindness, loss or removal of the small and large intestines, cerebral palsy (brain injury), and death. In most instances, NEC causes catastrophic injuries.
A healthy digestive process is assisted by the millions of normally harmless bacteria that line the intestines, called the "normal flora." In the case of NEC, however, these same bacteria can attack the intestinal wall, eventually leading to a perforation through the bowel wall, then spilling the bowel contents into the abdominal cavity. Bacteria may pass into the infant's bloodstream and cause a life-threatening infection. The injured intestine, or sections of it, may die and surgeons may need to remove it.
Bowel perforation is a serious medical emergency that requires immediate medical attention including surgery and has a high mortality rate. Up to 40 percent[3] of babies who develop NEC die as a result of the condition.
While there is no single consistent cause of NEC, research and clinical observation has identified feeding with cow's-milk based formula as increasing the risk of NEC. If your child has suffered from NEC after feeding with a cow's-milk based baby formula, contact Gomez Trial Attorneys as soon as possible to learn more about your legal rights. (Courtesy Johns Hopkins Medicine)
SYMPTOMS OF NEC
While symptoms of NEC can vary from baby to baby, a premature baby with necrotizing enterocolitis might experience:
A swollen, red, or tender belly
Abdominal distention
Diarrhea
Feeding intolerance
Lethargy
Temperature instability
Vomiting
Apnea (pauses in breathing)
Bradycardia (slowed heart rate)
Hypotension (low blood pressure)
(Courtesy Johns Hopkins Medicine and Kidshealth.org)
DIAGNOSIS OF NEC
If your baby exhibits symptoms of NEC, a diagnosis can be confirmed through an abdominal X-ray to examine for abnormal gas patterns, which visually may present as a bubbly or streaky appearance of gas in the walls of the intestine. A diagnosis may also be confirmed through a fecal occult blood test, elevated white blood cell count, low platelet count (thrombocytopenia) or lactic acidosis. (Courtesy Johns Hopkins Medicine and Kidshealth.org)
TREATMENT FOR NEC
Treatment for necrotizing enterocolitis usually involves stopping feedings and relieving gas from the bowel by inserting a small tube into the stomach. Antibiotic treatment and intravenous feeding are also typically started. The infant's condition is continually monitored with abdominal X-rays, blood tests, and blood gases.
A hole in the intestine (perforation) or an inflammation of the abdominal wall (peritonitis) will require surgery. The necrotic, or dead, bowel tissue is removed and a colostomy (a surgical operation in which a piece of the colon is diverted to an artificial opening in the abdominal wall to bypass a damaged part of the colon) or ileostomy (a surgical procedure that creates the opening of the end or loop of the small intestine out onto the surface of the skin—intestinal waste passes out of the ileostomy and is collected in an external ostomy system) is performed. The bowel may then be reconnected several weeks or months later when the infection and inflammation have healed. (Courtesy Johns Hopkins Medicine)
PREMATURE INFANTS' PROGNOSIS FOR NEC
Necrotizing enterocolitis is a serious disease with a death rate among infants approaching 40 percent. Early, aggressive treatment helps to improve the outcome. [4]
DEADLINE TO FILE A CLAIM
Every state in the U.S. has a different deadline for filing a lawsuit—this deadline is typically called the "statute of limitations." States may also have a different but similar law known as the "statute of repose."
These statutes set a limited time to file your claim or lawsuit and qualify for financial compensation for your damages and losses. Failure to file a claim before the statute of limitations or statute of repose deadline passes may forever bar you from financial recovery from the defendant (in this case, the infant formula manufacturer) for your losses and injury to your child. If you believe your child suffered harm including necrotizing enterocolitis after being fed cow's-milk based formula, contact the infant formula lawyers at Gomez Trial Attorneys as soon as possible to preserve your legal right to recovery.
GOMEZ TRIAL ATTORNEYS' PRODUCT LIABILITY LITIGATION EXPERIENCE
A product intended to provide a benefit should not pose unnecessary and avoidable harm. If you suffered harm because of a product, prescription or over-the-counter medication, or medical device, you need to seek the help of legal experts who understand what it takes to hold even the largest corporations accountable for the harm they inflict on consumers. Contact Gomez Trial Attorneys today for your free initial consultation.
Gomez Trial Attorneys' award-winning lawyers have extensive experience litigating for our clients who have suffered severe harm and complications caused by dangerous products, as well as prescription and over-the-counter drugs and medical devices.
In addition to investigating claims regarding cow-based infant formulas, our attorneys also represent clients in multiple product liability cases, including cases involving defective seat belts, tire defects, and SUV rollovers; defective workplace machinery such as nail guns, punch presses, and other construction or manufacturing equipment; and defective boats, airplanes, and motorcycles.
Our attorneys also are experienced in food poisoning and pharmaceutical drug and medical device cases, including cases involving fluoroquinolone antibiotics Cipro® and Avelox®; chemotherapy drug Taxotere®; metal-on-metal hip implant devices including Biomet hips, Depuy ASR hips, Stryker hips, Wright hips, and Zimmer hips; total knee replacement devices including Zimmer and Attune knees; defective IVC filters; and recalled Allergan Breast Implant cases.
Gomez Trial Attorneys are not medical experts and do not provide medical advice.
[1] Good, Misty, et al., Evidence Based Feeding Strategies Before and After the Development of Necrotizing Enterocolitis. (Expert Rev Clin Immunol. 2014 July; 10 (7): 875-884.) Available at https://pubmed.ncbi.nlm.nih.gov/24898361/, last accessed Feb. 15, 2021.
[2] Abrams, Steven, et al. Greater Mortality and Morbidity in Extremely Preterm Infants Fed a Diet Containing Cow Milk Protein Products. (Breastfeeding Medicine. 2014, Nov. 4, 9 (6):281-286.) Available at https://pubmed.ncbi.nlm.nih.gov/24867268/, last accessed Feb. 15, 2021.
[3] Johns Hopkins Medical Institutions. "Formula-fed preemies at higher risk for dangerous GI condition than babies who get donor milk." ScienceDaily. ScienceDaily, 1 May 2011. Available at https://www.sciencedaily.com/releases/2011/04/110430171122.htm.
Our Process...
Easy as 1. 2. 3!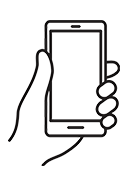 We will determine your case and submit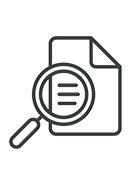 You will get regular update from us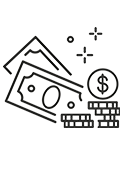 Collect your compensation

"John helped me find doctors, he referred me to his neurologist, his physical therapist, I mean, anything I needed he was right there, every step of the way. I couldn't have asked for a better result from all of this, I would absolutely recommend Gomez Trial Attorneys."

"During the time I was working with Gomez Trial Attorneys, they treated me very, very well. 100% of the time, they believed me, and they were very compassionate. They felt sorry for what happened and they understood the therapy process."

"They held my hand the whole time and kept me in the loop every aspect of my case which was very refreshing to me. They helped me get my settlement offer as fast as possible and I was able to keep my farm"

"The Gomez experience was the best experience it could be for me really, only positive things to say. They really were there every step if the way. Thanks to Gomez Trial Attorneys my dad is able to support my family as a single father"

"He opened the door for me to join his firm to help other brain Injury survivors and I never met another firm who is like this who was so understanding and caring who took the extra step and walked the extra mile with their clients and this is the best"

"I am very satisfied with the outcome with Gomez and I would definitely recommend Gomez to anybody, we tell people all the time, Get Gomez! They are really thorough with everything and they make you feel real comfortable."

"Just helped us through, guided us through, I kept notes all those years, we had questions all the time and they would always keep us informed of what was going on. They just unlayered it, layer by layer, I've never seen anything like them. Thank God for them."
Get your
free consultation
24/7 Support & Free Consultation