Solana Beach Child Injury Lawyers
All Solana Beach Case Types
Solana Beach Child Injury Lawyers
There are plenty of times in a child's life when it is normal for them to acquire a few injuries. You expect to see your son or daughter approach you with scrapes after racing friends or playing on a Solana Beach playground, like at Fletcher Cove Beach Park. When young children learn reflexes and coordination skills, some injuries are commonplace.
Child injury lawyers could help you when a less expected and far more serious injury occurs. If someone else's carelessness, recklessness, or negligence has directly contributed to your child's injury, you should work with a Solana Beach child injury lawyer to hold the liable party accountable.
A Solana Beach child injury lawyer at Gomez Trial Attorneys could allow your family the opportunity to recover compensation after your child experiences an injury. Our Solana Beach personal injury lawyers are ready to help.
Some common examples of accidents and injuries that a child injury attorney may help you with include:
School and school bus accidents
Playground accidents
Daycare accidents
Pedestrian accidents
Swimming or community pool accidents
Product liability incidents (toys, car seats, etc.)
Children in California have the right to safe, healthful, and comfortable accommodations while they are under the supervision of child care providers. That means that if your child is denied safe furnishings and equipment, or a safe environment, you may have legal grounds to bring a case.
Contact Gomez Trial Attorneys today to get more information as it relates to your matter.
Gomez Trial Attorneys: Child Injury Lawyers in Solana Beach
At Gomez Trial Attorneys, our team of child injury lawyers works tirelessly to help protect and fight for the wellbeing of children and their families. We have litigated a range of child injury cases, and our team is prepared to answer questions about California child injury law.
We are committed to negotiation, and we fight for what is best for our clients in court.
We leverage partnerships with distinguished experts from across industry lines; our team helps strengthen cases.
We have obtained more than $750 million for our clients.
Reach out to us today to take advantage of a free initial consultation with one of our legal professionals. We can help you determine whether our team is the best match for your case. You can work personally with an experienced attorney to take the steps that are best for you.
Child Injury in Solana Beach: The Basics
California has an independent statute of limitations (or time limit) for bringing cases that concern injured children. Usually, accident injury cases must be settled (or lawsuits must be filed) within two years from the date of an accident.
However, this rule is different for children.
The two-year statute of limitations is tolled for children in California until they turn 18.
That means that the two-year statute of limitations does not actually begin until the child's 18th birthday; two years from that date is the statutory deadline for the child to file a case or lawsuit.
If the settlement amount is above $5,000, you need to work with a California child injury lawyer and you will need California court approval of the settlement. You cannot represent your child on your own—it qualifies as unauthorized practice of law in the state.
In California, You Need a Guardian Ad Litem for an Injured Minor Child
If a child has been injured and a case is in progress, a guardian must represent the child in court. According to California law, that guardian must have legal standing (legal interest) and the legal capacity (the legal ability) to sue for injuries. Minors in California cannot sue in their own names (save for very, very narrow exceptions).
Legal actions on behalf of Californian children must be conducted through a guardian, a conservator of the estate, or a guardian ad litem, according to California Civil Procedure Code Section 372(a).
Who Could Be Held Liable in a Solana Beach Child Injury Case?
A lot of different parties could be found responsible for causing a child harm. Some of these have included:
Toy manufacturers
Property owners
School officials
Pet owners
Motorists
Health care providers
Sports coaches
Playground equipment manufacturers
Other parents
Care providers
Determining liability can be one of the most complex parts of a case. That is why we always recommend working with a child injury lawyer who is familiar with injury law, who could help smooth out the legal process. Contact Gomez Trial Attorneys today for help.
Proving Solana Beach Child Injuries in Court—Neglect
If you wish to attempt to prove your child was injured (in whole or in part) because of general neglect or abuse by a caretaker—including a doctor, teacher, coach, priest, scoutmaster, or other person that abused their authority, and any institution that hired or supervised them—you should know that:
California law defines general neglect as when "a person having the care or custody of a child fails to adequately provide supervision where no physical injury to the child has occurred."
You must prove a child's injuries or their severity were reasonably preventable.
Questions about neglect or abuse in Solana Beach? Reach out to our Solana Beach child injury lawyers today for more information.
I Think My Child Was at Least Partially at Fault for Their Injuries. Could I Still Sue?
Yes. You could still sue even if you believe your child may have been partially at fault for their injuries or death.
California is a comparative fault state. This means that someone can sue and pursue compensation for a child's injury, even if they are partially at fault for their injuries. If you can prove that one or more other parties were also at fault, you may still have the right to sue.
Child Daycare Injuries in Solana Beach
Unfortunately, many children are injured while they spend time in daycare facilities.
Injuries that occur in licensed childcare or daycare facilities in Solana Beach must be reported to the State of California Community Care licensing office that licensed the facility.
Then, the licensing division will investigate the injury.
The licensing division's finding and their report can be a source of evidence for potential injury claims or lawsuits.
If your child has been injured while under the supervision of a daycare facility, a lawyer could help you take legal action against the daycare. He or she could help launch an investigation into what happened to cause your child's injuries.
Other Common Solana Beach Child Injury Claims
Common Causes of Child Injury Claims
We have handled many child injury claims. Many of our clients approach us with questions about their circumstances, and the events that caused their children's injuries. After your child suffers from an injurious event, contact our office to see what rights you and your child have.
Solana Beach Car Accident Child Injury Claims
Children are more likely to be injured or killed during car accidents than adults. Car seats mitigate some of the risk of car crashes to a child, but sometimes it is impossible to avoid injury.
Solana Beach Defective Product Child Injury Claims
We use so many different products to keep kids safe that it is hard to believe that numerous products also hurt children every year. Sometimes, even the products that supposedly promote safety (like car seats or child gates) cause or fail to prevent injuries. Defective toys injure children all the time.
Solana Beach Bicycle Accident Child Injury Claims
Lots of children are injured and killed in bicycle accidents every year. Vehicles could rear-end children on bicycles, or turn right and travel into the bike lane due to distracted driving. Small children are still learning to properly ride bicycles and cannot always keep themselves safe on the road.
Solana Beach Swimming Pool Accident Child Injury Claims
If you live in California, you are probably going to spend time near a pool in the summertime. Pools are one of the most frequent locations of child injuries and fatalities; most victims who die in swimming pool accidents are three years old or younger. Drowning accidents can occur in just a few minutes or seconds, depending on the circumstances.
Solana Beach Dog Bite Child Injury Claims
Some dogs are very unpredictable at times, especially if they have not been socialized to spend time around children. Many children also do not fully understand how to give animals space and read their physical cues, putting themselves at an increased risk of injury if an animal is agitated. Thousands of children spend time in the emergency room every year for dog bites. If a dog has hurt your child, you could have legal options moving forward. Talk to an attorney, like those at Gomez Trial Attorneys, today for more information.
Solana Beach Poisoning Accident Child Injury Claims
Children between 1 and 3 years old are the most common victims of poisoning accidents. If a responsible adult fails to lock away toxins or properly supervise a child, a poisoning accident may occur.
How Could a Solana Beach Child Injury Lawyer Help With My Case?
Should I Hire a Solana Beach Child Injury Lawyer?
If a child injury attorney partners with you to work on your case, you could gain access to a lot of legal support.
The exact steps your lawyer takes will depend on your case and your lawyer's practice, but they would probably involve:
An investigation: Your child injury lawyer could launch an investigation to determine the cause of the injury that your child has sustained.
Pursuing a case: Compiling and bringing a case can be a lot of work; a child injury attorney would help an injured child's parent(s) pursue the appropriate case.
Seeking compensation from the guilty party: Compensation is generally monetary and may include coverage for medical expenses, pain and suffering, etc.
What Compensation May Be Available After a Solana Beach Child Injury?
What damages Could I Recover in a Solana Beach Child Injury Case?
Compensation looks different in every child injury case. You can speak to your lawyer about the precise damages that you want to pursue, but they may involve:
Medical bills: Including past, present, and future medical bills associated with the injury. Compensation would also be available for therapies, emergency care, doctor visits, specialized services, etc..
Pain and suffering: Any injury a child suffers can cause them immense pain and suffering; if your son or daughter has suffered physical pain after their injury, ask your attorney about the potential to pursue pain and suffering damages.
Mental anguish: The mental impact of a childhood injury should not be underestimated; if mental anguish has played a part in the recovery process, you may pursue compensation to account for that.
A Solana Beach Child Injury Lawyer Can Help You Answer Unique Questions
The Benefits of Hiring a Solana Beach Child Injury Lawyer
Many aspects of child injury cases look different from standard personal injury cases.
If you work with an experienced Solana Beach child injury attorney, he or she could answer your questions about, for example:
Shielding procedures: These are procedures that allow child witnesses to avoid direct contact with defendants during testimonies—screens, barriers, CCTV, videotape, etc. are all common methods.
Presence of a family member: There are legal standards that concern the proximity and presents of a parent or guardian while a child provides testimony or undergoes questioning.
Frequency of testimony: Children are prevented from testifying in court and discovery proceedings too often.
Out of court testimony: Certain legal techniques need to be applied to introduce children to testimony outside of a courtroom.
Call the Solana Beach Child Injury Lawyers at Gomez Trial Attorneys
If your child or the child of someone you love was injured due to another person's negligence or recklessness, our Solana Beach child injury lawyers could help you learn more about your legal rights and how to protect your child from further harm.
Reach out to Gomez Trial Attorneys today or dial (619) 237-3490 right now to speak to a legal professional about your case.
Our lawyers are here to help you pursue compensation after your child's experiences.
---
Gomez Trial Attorneys
603 N. Highway 101
Solana Beach, CA 92075
Phone: (858) 400-4333
Our Process...
Easy as 1. 2. 3!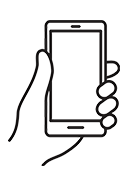 We will determine your case and submit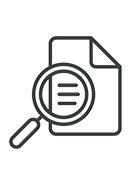 You will get regular update from us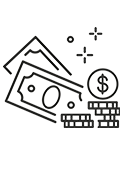 Collect your compensation

"John helped me find doctors, he referred me to his neurologist, his physical therapist, I mean, anything I needed he was right there, every step of the way. I couldn't have asked for a better result from all of this, I would absolutely recommend Gomez Trial Attorneys."

"During the time I was working with Gomez Trial Attorneys, they treated me very, very well. 100% of the time, they believed me, and they were very compassionate. They felt sorry for what happened and they understood the therapy process."

"They held my hand the whole time and kept me in the loop every aspect of my case which was very refreshing to me. They helped me get my settlement offer as fast as possible and I was able to keep my farm"

"The Gomez experience was the best experience it could be for me really, only positive things to say. They really were there every step if the way. Thanks to Gomez Trial Attorneys my dad is able to support my family as a single father"

"He opened the door for me to join his firm to help other brain Injury survivors and I never met another firm who is like this who was so understanding and caring who took the extra step and walked the extra mile with their clients and this is the best"

"I am very satisfied with the outcome with Gomez and I would definitely recommend Gomez to anybody, we tell people all the time, Get Gomez! They are really thorough with everything and they make you feel real comfortable."

"Just helped us through, guided us through, I kept notes all those years, we had questions all the time and they would always keep us informed of what was going on. They just unlayered it, layer by layer, I've never seen anything like them. Thank God for them."
Get your
free consultation
24/7 Support & Free Consultation