Solana Beach Construction Accident Attorneys
All Solana Beach Case Types
Solana Beach Construction Accident Attorneys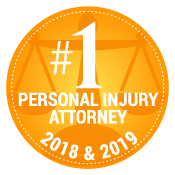 Solana Beach depends on construction workers to provide new homes, businesses, and attractions throughout the community. However, these workers are also dramatically more likely to suffer a workplace injury or fatality than workers in other industries.
If you or someone you love suffered a construction workplace injury in Solana Beach or the surrounding area, it is important to act quickly to ensure you recover for your injuries. Contact the Solana Beach Construction Accident Lawyers at The Gomez Trial Attorneys today at (619) 237-3490 or at our website for a free consultation regarding your workplace injury case.
Gomez Trial Attorneys—Benefit From Our History of Success
The Gomez Trial Attorneys law firm is one of the best-known in the greater Solana Beach area, collecting more than $550 million in settlements and awards for clients over the last 20 years. The firm's attorneys have proven their skills in trial practice—and many have received awards of Trial Lawyer of the Year or Outstanding Trial Lawyer. The firm brings its extensive resources to each client's case, which is how the lawyers have secured more than 125 awards of more than $1 million on behalf of clients.
Establishing Fault for a Solana Beach Workplace Injury
On average, more than 10 million U.S. workers are employed in the construction industry each year. More than 20 percent of fatal work injuries in the private sector in one recent year were in the construction industry, meaning that one in five worker deaths were in construction that year. Data shows that approximately three out of every 100 construction workers will suffer from a work-related illness or injury. The most common causes of construction injuries are falls, being struck by an object, electrocution, and being caught-in or compressed by equipment, objects, or structures.
Injuries that occur at work are handled differently from other personal injury claims. The majority of work injuries are compensated through state-specific workers' compensation programs. If, however, the individual was an independent contractor exempt from worker's comp, or a party other than the employer is at fault, the injured worker might recover outside the workers' compensation system.
Workers' Compensation
Workers' compensation is a system of compensation for injuries received while at work. Each state operates its own system, with its own processes and benefits. Workers' compensation is a no-fault system, meaning that the worker does not need to prove the employer acted negligently. The system provides a more limited recovery than a lawsuit, however, because it does not compensate for non-economic injuries like emotional distress.
The Department of Industrial Relations manages the California workers' compensation system. Navigating the workers' compensation system can be complicated.
If you are a construction worker who was injured at work, make sure to:
Your employer is notified as soon as possible, at a minimum no more than 30 days after the injury;
Complete a claim form after notifying your employer;
Secure emergency medical treatment if required; and
Secure permission to use your own doctor or secure an authorized primary treating physician through your employer.
If the insurance company deems that they qualify, injured employers will receive the following benefits through workers' compensation:
Medical care: The employer must pay for medical care related to the work injury including doctor visits, tests, medicine, equipment, travel costs, and other treatment services deemed necessary by an approved physician.
Temporary disability benefits: If an injury prevents a worker from doing their usual job, they will receive payments for lost wages. There are two types of temporary disability—temporary total disability for workers who cannot work at all while recovering and temporary partial disability for those who can't work a full schedule but can still return to work.
Permanent disability benefits: A worker is permanently disabled if their earning capacity continues to be reduced even after reaching maximum medical improvement. Your payment will be determined based on a permanent disability rating, the date of the injury, and your wages before the injury.
Supplemental job displacement benefits: Permanently disabled workers may receive a voucher to pay for retraining or skill enhancement.
Death benefits: If a worker dies from a job injury, their spouse, children, or other dependents will receive death benefits.
Workers' compensation is a complicated system, and it may leave you with questions, including:
I didn't give my employer notice of my injury in 30 days. Are there any exceptions to this requirement?
How do I get the medical care I deserve from my preferred physician?
What if I disagree with my doctor's evaluation of my injuries or disability status?
Am I receiving the right benefits? If not, how do I contest?
Can my employer deduct costs for my workers' compensation claim from my paycheck?
My employer does not have workers' compensation insurance or has denied my claim—what do I do?
My doctor thinks I am ready to return to work, but I disagree. Can I get a second opinion?
My employer filed me after submitting a workers' compensation claim. Is this retaliation?
My employer does not offer light work as recommended by my doctor. What are my options?
If you are limited to recovery through workers' compensation, it is important to ensure you take the process seriously and get all your questions answered. An attorney can help you file all the appropriate paperwork, communicate with your employer and the insurance provider, contest any decisions, and advocate for the maximum recovery on your behalf.
Independent Contractor
Solana Beach employers' obligations to employees and independent contractors are very different. One important difference is that independent contractors are not covered or restricted by workers' compensation for workplace injuries. Whether an individual is an employee or an independent contractor has been an area of much debate in California, with new legislation broadening the scope of employees.
The "ABC test" determines whether an individual is an employee or an independent contractor.
A worker is only considered an independent contractor if:
The worker is free from the control and direction of the hiring entity in connection with the performance of the work, both under the contract between the parties and in actual practice;
The worker performs work that is outside the usual course of the hiring entity's business; and
The worker is customarily engaged in an independently established trade, occupation, or business of the same nature as that involved in the work performed.
The California laws become even more complicated for certain professions, including certain construction workers. An additional test, called the Borello test, is applied instead of the ABC test for certain professions. The Borello test has many additional factors to consider in the analysis. The Borello test may apply for certain individuals performing work under a subcontract in the construction industry.
A determination that you are an employee or independent contractor can have serious implications on your recovery for a work injury. If you are concerned there is not sufficient evidence of fault, it may be a benefit to be an employee because workers' compensation is a no-fault system. If you have suffered damages in addition to economic damages, an independent contractor has the opportunity to recover for non-economic damages without the restraints of the workers' compensation system. Work with an attorney to determine if you should pursue an argument that you are an independent contractor.
Other Responsible Parties
Your employer may not be responsible for your injury. Be sure to analyze whether any other party acted negligently or intentionally in a way that caused or contributed to your accident. This is particularly important for work-related injuries because a civil claim against another party allows you to recover damages that are not included through workers' compensation.
Other parties to consider after suffering a construction-related work injury include:
Construction sites often host contractors or subcontractors who are independent third parties. These contractors have a duty to act responsibly and in accordance with industry standards. If a contractor or subcontractor's employee makes a mistake that injures a different contractor's employee, the employer of the negligent party may bear liability to the injured party.
Equipment manufacturers. Many construction jobs require workers to operate heavy equipment. If the equipment malfunctions or fails due to defective or faulty manufacturing or a lack of proper testing, it can result in life-altering injuries for the individual operating the equipment. Manufacturers are responsible for injuries caused by defective equipment.
Material suppliers. Construction sites are also home to large amounts of raw materials. If a construction worker is injured because of toxic or unstable materials, the material supplier must answer for those injuries.
Engineers and architects. Construction workers execute based on the plans of engineers and architects. Their safety depends on safe and competent design by engineers and architects. If one of these professionals makes a mistake that causes injury to a construction worker, they are responsible for the resulting damages.
Additional Recovery Options
If the victim was an independent contractor or if a third party was responsible for the injury, the injured worker can seek recovery for medical expenses and lost wages, similar to workers' compensation.
A civil claim, however, also allows the victim to pursue the following damages:
Pain and suffering: While workers' compensation includes medical expenses, it does not contemplate recovery for ongoing pain and suffering associated with the injury. Injuries may leave the victim with chronic pain for the rest of their life, and a civil action will allow for recovery of this ongoing suffering.
Emotional distress: Injury victims often suffer from unresolved and ongoing emotional distress, including anxiety, PTSD, and depression. Being away from work, learning to deal with the realities of their injuries, and missing life as they once knew it can all take a serious emotional toll.
Loss of enjoyment: Injuries may leave victims unable to pursue activities that previously brought meaning and joy to their lives. An avid gardener may no longer bend down to tend plants, or a marathon runner may find themselves wheelchair-bound. No matter the loss, if the injury disrupts an important aspect of the victim's life, a lawyer can work to include these losses in a claim for damages.
Exemplary damages: Often referred to as punitive damages, these damages are awarded as a means to punish the defendant. California law requires that the defendant acted with oppression, fraud, or malice for an award of exemplary damages. Negligence and gross negligence are not sufficient. Work with an attorney to better understand if your case qualifies for punitive damages.
If you pursue a claim outside the workers' compensation system, a Solana Beach attorney can work with you to ensure that all appropriate damages are included in your recovery demand. If necessary, they will also employ experts to provide additional analysis where required such as an economist or medical expert. The defendant and insurer will likely dispute any damages claim and are likely to extend a low settlement offer in hopes of making the matter disappear quickly and cheaply; your attorney will review any settlement offer to ensure you are not settling for an amount significantly less than the strength of your case demands.
The timeline for pursuing recovery outside of workers' compensation is generally two years from the date of injury. Do not delay in filing, because the defendant and their insurer will be looking for any opportunity to deny payment.
Contact a Solana Beach Construction Accident Attorney Today
If you are a construction worker injured on the job, contact Gomez Trial Attorneys today to learn more about their services and how they support clients in and around Solana Beach. Our attorneys are committed to achieving extraordinary results for ordinary people. We bring our deep experience and vast resources to every case we handle, allowing us to pursue the best results possible.
In addition to skill, our Solana Beach personal injury lawyers also approach each client and each case with compassion. We work to understand the unique details and hardships of each client and stand beside you to advocate for the full justice you deserve. Contact Gomez Trial Attorneys or call us at (619) 237-3490 today to schedule a free case consultation.
---
Gomez Trial Attorneys
603 N. Highway 101
Solana Beach, CA 92075
Phone: (858) 400-4333
Our Process...
Easy as 1. 2. 3!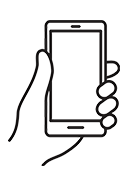 We will determine your case and submit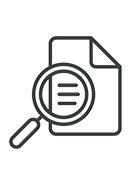 You will get regular update from us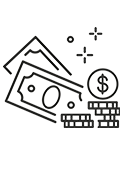 Collect your compensation

"John helped me find doctors, he referred me to his neurologist, his physical therapist, I mean, anything I needed he was right there, every step of the way. I couldn't have asked for a better result from all of this, I would absolutely recommend Gomez Trial Attorneys."

"During the time I was working with Gomez Trial Attorneys, they treated me very, very well. 100% of the time, they believed me, and they were very compassionate. They felt sorry for what happened and they understood the therapy process."

"They held my hand the whole time and kept me in the loop every aspect of my case which was very refreshing to me. They helped me get my settlement offer as fast as possible and I was able to keep my farm"

"The Gomez experience was the best experience it could be for me really, only positive things to say. They really were there every step if the way. Thanks to Gomez Trial Attorneys my dad is able to support my family as a single father"

"He opened the door for me to join his firm to help other brain Injury survivors and I never met another firm who is like this who was so understanding and caring who took the extra step and walked the extra mile with their clients and this is the best"

"I am very satisfied with the outcome with Gomez and I would definitely recommend Gomez to anybody, we tell people all the time, Get Gomez! They are really thorough with everything and they make you feel real comfortable."

"Just helped us through, guided us through, I kept notes all those years, we had questions all the time and they would always keep us informed of what was going on. They just unlayered it, layer by layer, I've never seen anything like them. Thank God for them."
Get your
free consultation
24/7 Support & Free Consultation