Solana Beach Nursing Home Negligence Lawyers
All Solana Beach Case Types
Solana Beach Nursing Home Negligence Lawyers
At some point in time, many families must make the difficult decision to place their aging loved ones in a nursing home. When making the decision, families oftentimes spend hours carefully researching potential facilities. Families need to know that the facility they choose will provide the highest level of care to ensure their loved ones can maintain a safe and healthy lifestyle with access to the resources and care they require.
Unfortunately, Solana Beach nursing homes may fail to properly supervise their employees or don't set in place the policies and procedures needed to provide the care that you or your loved ones deserve.
If you have a loved one who suffered negligence in a nursing home setting, an experienced Solana Beach nursing home abuse attorney can help you understand your loved one's rights. Experienced Solana Beach personal injury attorneys regularly fight for the rights of injured victims to seek the compensation they are entitled to. Contact Gomez Trial Attorneys to schedule a free consultation and case evaluation.
UNDERSTANDING AND DEFINING SOLANA BEACH NURSING HOME NEGLIGENCE
Nursing home residents remain more vulnerable and suffer higher rates of abuse and negligence than their peers of similar ages and capabilities who remain in the community. Yet defining nursing home negligence is difficult because it can come in many different forms and vary from one situation to the next.
At a fundamental level, nursing home residents deserve a level of care that enables them to maintain a high quality of life, despite the natural physical and mental deterioration associated with aging. Unfortunately, in some nursing homes, caregivers may be unqualified or understaffed, and as a result, fail to provide even the most basic services.
Nursing home neglect may occur for a variety of reasons. Understaffed facilities are a major contributing factor to neglect in nursing homes across the United States. When there is an inadequate number of caregivers for the number of residents at a facility, all residents may suffer from the staff's inability to provide an adequate level of care.
Nursing homes commonly experience high turnover among their employees. A steady rotation of new employees and poor communication among staff can make it difficult to track employee performance. Newly hired caregivers frequently receive inadequate training. Others, however, may consciously choose to neglect their job duties because the expectations created by the workload are unattainable. Inadequate training and high expectations can result in a lower standard of care for all residents.
PHYSICAL NEGLECT
Many seniors, especially those who suffer from Alzheimer's and dementia, prove to be more vulnerable to physical neglect than their more able-bodied or able-minded peers. Physical neglect can come in many different forms. Seniors experiencing Alzheimer's or dementia may not immediately recognize they are being neglected, or in the worst cases, might not recognize signs of neglect at all.
Some common forms of physical neglect include:
Failure to provide adequate food and water. Signs of malnutrition and dehydration may emerge quickly in residents who fail to receive a sufficient amount of food or water. Some seniors suffering from Alzheimer's or dementia may refuse to take advantage of available resources or may not eat. However, caregivers should exercise every effort to provide them with nutritious food that is suitable for their dietary needs.
Failure to assist with bathing and hygiene. As seniors lose physical capability, they may need assistance to use the toilet, bathe, or perform basic self-care. For example, residents may need help shaving or combing their hair. Loved ones should be aware of signs of physical neglect, such as body odor or soiled clothing, especially when a clean change of clothes is available.
Signs of physical neglect may not be readily apparent, particularly if the nursing home staff takes measures to hide signs of neglect when they anticipate a resident will have visitors. Family members should pay careful attention when visiting, including questioning their loved ones about their experience at the facility and the level of care provided by nursing home staff.
MEDICAL NEGLECT
As a natural consequence of aging, many elderly individuals encounter a variety of health problems, many of which require regular treatment and medication. Nursing home caregivers are responsible for providing a high standard of medical care to address each resident's individual needs. Staff must ensure residents are present at appointments, arrange for treatment providers to visit the facility when necessary, and ensure residents receive recommended medications.
Some common forms of medical neglect may include:
Ignoring symptoms of illness. When a resident's health shows signs of deterioration, the nursing home staff is responsible for providing a medical examination and the recommended treatment. If the nursing home facility does not have medical professionals onsite, staff should promptly make an appointment with a resident's care provider.
Failing to report and treat injuries. Seniors, especially seniors in nursing homes, are at a high risk for suffering an injury in a slip and fall accident. After a resident sustains an accident injury, nursing home staff should report the incident and provide medical care for the injury. The staff's failure to report the injury or provide proper medical care constitutes medical neglect.
Failing to provide needed medications on time. When medications are used to treat common medical conditions and they are not administered as prescribed, typically, patients begin to show signs of conditions again. Withholding medication can also lead to increased weakness or leave seniors struggling to combat minor infections or illnesses.
Loved ones may notice several signs of medical neglect in nursing home residents, for example, signs of untreated injuries with no injury-report. Residents that are not receiving their prescribed medications may show worsened symptoms of diseases or conditions that were successfully controlled before entering the nursing home.
EMOTIONAL NEGLECT
Social isolation can contribute to physical and medical problems for seniors. Seniors who feel isolated from friends and loved ones may suffer substantial cognitive and physical decline. Many seniors, particularly those residing far away from their loved ones, rely on their caregivers and other residents in the nursing home for companionship. Unfortunately, in some nursing homes, especially those with inadequate staff, caregivers may not properly attend to the residents' emotional needs.
Staff may emotionally neglect residents when they:
Ignore seniors when speaking with them. Instead of engaging in conversation or answering a request for assistance, caregivers may completely ignore residents' requests.
Isolate seniors from other residents. Seniors with impaired mobility may need assistance moving about the nursing home to socialize or participate in group activities. When staff fails to assist with mobility, they may contribute to the emotional neglect of residents.
Loved ones may find that a senior suffering from emotional neglect appears socially withdrawn. Socially isolated residents may seem distant or uncomfortable and show a lack of interest in engaging with visitors.
WHAT HAPPENS WHEN YOUR LOVED ONE SUFFERS NEGLIGENCE IN A SOLANA BEACH NURSING HOME?
If you suspect a loved one has suffered neglect in a Solana Beach nursing home, you should consider consulting an experienced nursing home neglect attorney as soon as possible. Experience attorneys can provide critical assistance to families in managing a neglect claim on their loved one's behalf.
For example, an attorney may:
Investigate signs of neglect. An attorney may be permitted access to security camera footage of the nursing home, caregivers' reports, or other internal information directly from the facility. An attorney may also perform research of past complaints of neglect or abuse against the facility or specific caregivers. A thorough investigation of nursing home operations may help strengthen a family's claims of neglect.
Help families understand their loved one's rights following nursing home neglect. When appropriate, an experienced attorney may help families evaluate the extent of neglect and the value of their loved one's claim. In addition, they may identify the appropriate remedies for compensating losses and addressing instances of neglect within the facility.
Negotiate with a nursing home or insurance company on a loved one's behalf. After families discover that their loved ones suffered from neglect, they may want to refrain from speaking with representatives of the nursing home or its insurance provider. Although representatives will certainly attempt to contact family members, they must use caution to ensure they do not inadvertently limit the amount of compensation their loved one may receive. An experienced attorney can handle all negotiation discussions on the family's behalf, allowing them to focus on their loved one's safety and recovery.
SECURING COMPENSATION AFTER NURSING HOME NEGLECT
Many people want to know how much compensation their loved ones can expect following a clear case of neglect in a nursing home.
However, the amount of compensation an injured party may receive depends on:
How much did a loved one's medical expenses cost as a result of the neglect? Neglect in a nursing home can cause substantial medical costs for many seniors. A senior suffering from dehydration or malnutrition may need emergency medical care. On the other hand, a resident who suffers from medical neglect may need substantial medical assistance to readjust doses of medications. Medical expenses can become extensive for seniors requiring long-term treatment and care. Hospitalizations or treatment in a rehabilitation facility can lead to significantly higher costs.
Did the resident need to move as a result of the neglect? Sometimes, neglect may run so rampantly through a nursing home that the senior who suffered that neglect can no longer live there. Other times, the senior may need to move to a higher-care facility, especially if neglect led to a substantial decrease in overall health and wellness. If nursing home neglect required a resident's placement in another facility, they may be entitled to compensation for costs associated with relocating. Costs of relocation may include compensation for increased resident rates at a new facility.
How much did the resident suffer as a result of the neglect? Moderate neglect might have resulted in feelings of loneliness or abandonment. Severe neglect, on the other hand, may have had a significant physical and emotional impact on a loved one. Consult an experienced nursing home abuse attorney to learn more about how pain and suffering can contribute to the compensation an injured loved one is entitled to.
WHO BEARS LIABILITY FOR NURSING HOME NEGLECT?
Nursing home facilities and the staff have a duty to provide a high standard of care to all residents. When nursing homes fail to provide the required level of care, including instances of neglect or abuse, they are responsible for any resulting damages. In some cases, other individuals or organizations may share liability for the neglect experienced in a nursing home.
When appropriate, an experienced personal injury attorney can investigate the nursing home and learn whether any other parties share liability for an injured resident's losses.
For example:
Did the nursing home source caregivers from an outside provider? Oftentimes, nursing homes hire third-party companies to provide services and care for residents. Should one of the caregivers from an outside company engage in neglectful or abusive behavior, the company that employees them may bear responsibility for any resulting damages.
Did a doctor observe and ignore signs of neglect in the resident? A doctor must report any signs of nursing home abuse or neglect to the state, which should lead to immediate action. If a neglected resident was examined by a doctor during the period of neglect or if they ignored obvious signs of neglect, they may be liable for the resident's injuries. If there is evidence that a doctor was deliberately negligent in providing residents care, they may be liable for medical malpractice. Claims of medical malpractice may include misdiagnoses or instances in which a doctor failed to provide adequate treatment for a medical condition, illness, or injury.
SOLANA BEACH NURSING HOME NEGLIGENCE FAQ
Deciding to place a loved one in a nursing care facility is a long process and a difficult choice for many families. Some want to take care of the elders they love at home, but circumstances make it impossible. In some situations, family members who put their loved ones in a nursing home feel guilt for not providing private care. Yet, many wonderful facilities exist that provide excellent care and a safe and comfortable place for your loved one to call home.
Unfortunately, other nursing homes, nurses, and caregivers do not provide the standard of care that our elders deserve. If your parent, grandparent, or another elder you love has suffered injuries from nursing home negligence, you likely feel angry, upset, and overwhelmed. Consult a nursing home negligence lawyer at Gomez Trial Attorneys as soon as possible. Our skilled attorneys can review your claim and advise you of the best course of action for you and your family.
The answers to the following frequently asked questions about nursing home negligence in Solana Beach provide information about types of nursing home negligence, taking legal action to hold facilities and caregivers accountable, nursing home resident rights, and more.
WHAT IS NURSING HOME NEGLIGENCE IN SOLANA BEACH?
Nursing home negligence is a broad term that encompasses a wide range of actions and failures that physically or emotionally injure nursing home residents. In the most severe nursing home negligence cases, residents face life-threatening injuries that can lead to death. Nursing home negligence can occur at an individual level (e.g., negligence or abuse by a nurse or nursing assistant) or at the administrative level.
Examples of nursing home negligence that often serve as grounds for a Solana Beach nursing home lawsuit include:
Physical, emotional, sexual, and verbal abuse;
Failure to give residents nutritious meals or adequate fluids;
Failure to provide personal hygiene and grooming items or assistance to residents;
Failure to give residents clean clothing;
Failure to supervise residents;
Enabling abuse or neglect of a resident;
Stealing items of value from a resident;
Failure to adequately screen new employees;
Poor training practices or incomplete training;
Failure to act on resident grievances;
Failure to provide access to needed medical or dental services for a resident; and
Failure to maintain a clean and safe environment for residents.
WHICH SOLANA BEACH AREA NURSING HOMES HAVE VIOLATIONS?
Several nursing care facilities serve the Solana Beach area, some of which are in Encinitas, Cardiff by the Sea, and the Del Mar area of San Diego. If you are looking for information about violations to choose the right nursing home or assisted living facility for the elder you love, or if you want to find out if the Solana Beach facility where your loved one resides has violations, you need to know about the health violations in the following two Solana Beach area nursing homes.
Brookdale Carmel Valley. Located in the Del Mar Heights area of San Diego near Solana Beach, Brookdale Carmel Valley has had almost 40 deficiencies in recent years, including 11 health citations, which seems particularly high considering the facility only has 45 beds.
Details about deficiencies in the facility's most recent health inspection report include:
The facility violated residents' rights by failing to inform them about how long they would hold their bed if the resident had to transfer to the hospital for care.
The facility did not provide insulin to a diabetic patient in need.
The facility did not store medications at the proper temperature.
Food service workers did not ensure the proper temperature of food in the kitchen.
The facility failed to provide residents with their food preferences, some related to food allergies.
Brookdale Carmel Valley also received more than 10 complaints in the last few years. Complaints recorded with state inspectors include:
Failure to provide two showers per week to a resident.
Employees did not engage in best practices for infection control and prevention, putting residents at risk for illness.
Failure to review medication programs and eliminate irregularities.
Administered unnecessary psychotropic medication to sedate residents.
Encinitas Nursing and Rehabilitation Center. Encinitas Nursing and Rehabilitation Center is a 99-room nursing care facility with 25 deficiencies in recent years, including 11 health citations. Medicare's inspection summary reports group deficiencies into larger categories.
Encinitas Nursing and Rehabilitation Center has had deficiencies and citations in the following areas:
Freedom from abuse, neglect, and exploitation;
Quality of life and care;
Resident assessment and care planning;
Resident rights;
Nutrition;
Pharmacy service;
Environmental; and
Administration.
WHAT RIGHTS DO SOLANA BEACH NURSING HOME RESIDENTS HAVE?
Federal laws, California's laws, and California's Health and Safety Code govern the rights of residents in the state's nursing homes.
According to these laws and regulations, California nursing homes must:
Protect privacy with regard to residents' medical records;
Protect residents' personal items and money;
Let residents choose their treating physician and make decisions about care and treatment;
Provide enough staff to care for residents who live in the facility;
Ensure nursing home residents have good personal hygiene;
Provide balanced meals with nutritious food;
Reduce the chance of bedsores and incontinence; and
Develop an individualized activity program for each resident.
WHAT IS THE STATUTE OF LIMITATIONS FOR FILING A SOLANA BEACH NURSING HOME NEGLIGENCE LAWSUIT?
If the elder you love has suffered injuries due to nursing home negligence in a Solana Beach area facility, you have two years to bring a lawsuit against the caregiver and/or facility that harmed your loved one. The same two-year time limit applies if nursing home negligence caused fatal injuries. The law does allow for some exceptions, but in most cases, if you do not take action within the statute of limitations, you will miss out on the opportunity to recover damages because a court will no longer hear the case.
HOW DOES THE DELAYED DISCOVERY OF AN INJURY AFFECT SOLANA BEACH NURSING HOME NEGLIGENCE LAWSUITS?
Some nursing home residents cannot communicate their illness or injuries to nurses, nursing assistants, family members, or others who might help. Even those who can communicate sometimes do not complain, especially when abuse and neglect are involved, because they fear retaliation or do not want to burden their family. Sometimes California courts make an exception to the statute of limitations in these cases under the delayed discovery rule. A caregiver, nurse, doctor, or family member must notice injuries or signs of abuse or neglect and report them. Delayed discovery means the two-year statute of limitations clock starts when someone discovers and reports the injury, even if it is weeks or months after the injury occurred.
HOW DO I KNOW IF THE SOLANA BEACH NURSING HOME RESIDENT I LOVE HAS SUFFERED FROM ABUSE OR NEGLECT?
If the nursing home resident you love cannot or will not tell you about abuse or neglect, you need to keep an eye out for common signs and symptoms. If you notice something odd that does not automatically mean your loved one has been abused or neglected, but it should give you pause and motivate you to dig deeper.
Some physical and behavioral signs of abuse and neglect include:
Bedsores;
Pale skin, extreme weight loss, sunken eyes and cheeks;
Unexplained injuries such as cuts, scrapes, bruises, and welts;
Body odor, bad breath, soiled clothes, and other evidence of poor hygiene;
Depression, anxiety, and excessive worry;
Disorientation and confusion;
Withdrawal from friends and activities at the nursing home;
Hesitation to talk with you in front of nursing home employees; and
Talk of death, suicide, or other forms of self-harm.
HOW DO I KNOW IF THE ELDER I LOVE HAS SUFFERED FINANCIAL ABUSE IN A SOLANA BEACH NURSING HOME?
Financial abuse can traumatize residents and can financially devastate victims and their families, depending on the situation.
If you are in charge of your loved one's finances, the following things may indicate financial abuse:
Missing money or checks that the nursing home resident usually keeps;
Missing personal property such as family heirlooms, jewelry, and other valuables;
Unexplained debit or credit card charges;
Unauthorized address changes on financial accounts; and
New accounts under your loved one's name or Social Security number.
HOW DO I REPORT A SOLANA BEACH NURSING HOME IF I SUSPECT ABUSE OR NEGLECT?
If you suspect your loved one has been a victim of physical or financial abuse or neglect, call the local police to file a police report and immediately contact a nursing home negligence attorney. If nursing home negligence has led to physical and emotional injuries, your priority must be to stop the behavior. This protects your loved one and other residents from continuing harm.
The following California agencies accept complaints about nursing home abuse and neglect:
The State of California Long-Term Care Ombudsman helps nursing home residents with issues related to the care they receive in a facility. You can contact them online or call CRISISline at 1-800-231-4024.
The California Department of Public Health (CDPH) accepts online complaints about nursing homes, especially when complaints are related to care and cleanliness. You can call 1-800-822-6222 to file a complaint.
Adult Protective Services (APS) recommends you call 1-833-401-0832 to file a report if your loved one has suffered abuse. They will ask for your zip code and transfer you to your county's APS office. For Solana Beach area nursing care facilities, your local APS office is located in San Diego County.
The APS and Long-Term Care Ombudsman cross-report with other state agencies, so you do not have to file a complaint with both. Once you file a complaint, the state will initiate an investigation. If the investigating agency finds your complaint credible, they usually share the report with the local police to file criminal charges.
Filing a complaint is essential to stopping abuse and neglect and holding the nursing home and its employees accountable for negligence, but complaints serve as only one pathway to seek justice for your loved one. For help with filing your complaint and for following up with legal action, give us a call today.
WHO CAN SUE A SOLANA BEACH NURSING HOME FOR NEGLIGENCE?
Seeking compensation for damages is another pathway to justice for the nursing home resident you love. Your loved one can bring a lawsuit against the negligent nursing home with the help of an attorney, but sometimes a nursing home resident cannot communicate, so they cannot file the lawsuit on their own.
If your loved one is non-communicative or has died from injuries related to nursing home negligence, the following people can file a lawsuit against the facility on your loved one's behalf:
The estate of the deceased or successors in interest can file a survival action after the death of your loved one.
Heirs of the nursing home resident can file a wrongful death lawsuit.
Family members who witnessed the abuse or neglect can bring a lawsuit on behalf of the resident.
Guardians or legal representatives can file a nursing home negligence lawsuit on behalf of a resident.
WHAT DAMAGES CAN A VICTIM OF SOLANA BEACH NURSING HOME NEGLIGENCE RECEIVE FROM A LAWSUIT?
If the nursing home resident you love, or someone on their behalf, files a nursing home negligence lawsuit, they may receive compensation for a wide range of damages and losses related to their injuries.
If both sides settle during negotiations or if the court rules in favor of your loved one, damages could include compensation for:
Medical treatment costs, including ambulance transport, hospitalization, diagnostic imaging, lab tests, prescriptions, and ongoing doctor's visits.
Costs for mental health services that help the resident cope with the emotional trauma that comes with nursing home abuse or neglect.
Costs related to transferring your loved one to another Solana Beach area nursing care facility.
Estimated future medical costs when nursing home negligence leads to a permanent condition or injury that requires ongoing care.
Physical pain and suffering.
Emotional pain and suffering.
Punitive damages when nursing home negligence was the result of willful harm, malice, or gross negligence.
If nursing home negligence led to the death of an elder you love, those who file a wrongful death lawsuit and/or survival action may receive some above damages, burial and funeral expenses, and compensation for the loss of your loved one. Your Solana Beach nursing home negligence attorney can answer further questions you have about nursing home negligence and wrongful death cases.
SETTLEMENT OFFERS PRESENTED BY THE NURSING HOME
If your loved one suffered neglect in a nursing home, the nursing home may quickly offer a settlement to help compensate their wrong, including medical or moving expenses. Consult a personal injury attorney before accepting any offer made by the nursing home.
Many nursing homes carry insurance designed to help protect them. Others may have legal teams who want to minimize the financial impact on the nursing home following a case of neglect. Unfortunately, while a quick settlement may be attractive when families are facing increased medical expenses, they typically do not reflect the full value of an injured senior's claim.
An attorney can help provide injured parties and their loved ones with an accurate estimate of the amount of compensation they are entitled to. An attorney may also identify other parties that contributed to the neglect or that bear liability in the claim, which can ultimately help maximize the compensation an injured party may receive.
DID YOUR LOVED ONE SUFFER NEGLIGENCE IN A SOLANA BEACH NURSING HOME?
If you have a loved one who suffered abuse or negligence in a Solana Beach nursing home, contact our Solana Beach nursing home lawyers to see if we can help you. Contact Gomez Trial Attorneys or call us at (619) 237-3490 today for a free consultation.
---
Gomez Trial Attorneys
603 N. Highway 101
Solana Beach, CA 92075
Phone: (858) 400-4333
Our Process...
Easy as 1. 2. 3!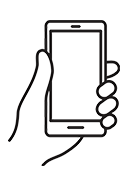 We will determine your case and submit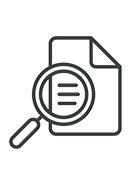 You will get regular update from us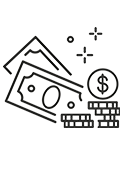 Collect your compensation
"John helped me find doctors, he referred me to his neurologist, his physical therapist, I mean, anything I needed he was right there, every step of the way. I couldn't have asked for a better result from all of this, I would absolutely recommend Gomez Trial Attorneys."

"During the time I was working with Gomez Trial Attorneys, they treated me very, very well. 100% of the time, they believed me, and they were very compassionate. They felt sorry for what happened and they understood the therapy process."

"They held my hand the whole time and kept me in the loop every aspect of my case which was very refreshing to me. They helped me get my settlement offer as fast as possible and I was able to keep my farm"

"The Gomez experience was the best experience it could be for me really, only positive things to say. They really were there every step if the way. Thanks to Gomez Trial Attorneys my dad is able to support my family as a single father"

"He opened the door for me to join his firm to help other brain Injury survivors and I never met another firm who is like this who was so understanding and caring who took the extra step and walked the extra mile with their clients and this is the best"

"I am very satisfied with the outcome with Gomez and I would definitely recommend Gomez to anybody, we tell people all the time, Get Gomez! They are really thorough with everything and they make you feel real comfortable."

"Just helped us through, guided us through, I kept notes all those years, we had questions all the time and they would always keep us informed of what was going on. They just unlayered it, layer by layer, I've never seen anything like them. Thank God for them."
Get your
free consultation
24/7 Support & Free Consultation