Solana Beach Truck Accident Attorney
All Solana Beach Case Types
Solana Beach Truck Accident Attorneys
At Gomez Trial Attorneys, our Solana Beach Truck Accident Lawyers represent victims of Solana Beach-area truck accidents that result from someone else's dangerous decisions or careless actions. If a Solana Beach truck crash has left you or a loved one struggling with severe injuries, contact our team today online or by calling (619) 237-3490 for a free case consultation.
In Solana Beach, the public faces unforeseen and sometimes unrecognized dangers whenever a large truck rumbles down a highway or byway like Interstate 5, Lomas Santa Fe Drive, or the 101 along our Pacific Coast. Trucks play a vital role in our daily life and the economy, but often we take trucks for granted. They deliver products to stores and bring packages to our homes. Trucks carry building materials and even pre-made buildings and are such a common sight that they often seem to fade into the background of our lives. However, when a truck crashes or collides with another, smaller vehicle in Solana Beach, catastrophe often follows. Huge, heavy, fast-moving vehicles like trucks cause massive damage when they roll over, jackknife, or slam into a car or fixed object, like a bridge abutment. Passengers in lighter, more-vulnerable vehicles can sustain severe, even fatal, injuries in a truck crash, as can bystanders, property owners, and truck drivers.
Our Solana Beach Truck Accident Injury Law Practice
The lawyers at Gomez Trial Attorneys know a thing or two about fighting for financial compensation on behalf of victims of Solana Beach truck accidents. For years, our team has represented Solana Beach residents, visitors, and workers in seeking to hold people who cause truck accidents financially accountable for the harm their actions cause. We have the reputation, resources, and resolve to tackle even the most complicated of truck crashes and ensure that victims receive the money they need and deserve for their preventable injuries and losses. Over the years, we have racked up impressive results on behalf of our clients injured in truck crashes in Solana Beach and throughout Southern California. In one recent case, we achieved a $2.75 million settlement on behalf of a truck accident victim who suffered a severe brain injury. You can
read more about our award-winning firm's successes here
. Of course, we can never guarantee any client a favorable result, as every case depends on the circumstances. However, we can promise to commit the full-measure of our firm's skills and know-how to building the strongest possible case for every one of our clients.
Common Solana Beach Truck Accidents That Lead to Serious Injuries
Trucks, like any kind of vehicle, can crash in innumerable ways. However, because of their particular features, some types of accidents befall trucks far more often than they do other types of vehicles. Over our years of law practice, we have routinely encountered the following truck accident scenarios that lead to severe injuries:
Under-rides
Trucks have relatively high ground clearance compared to other vehicles on the road in and around Solana Beach. That feature of trucks can lead to a terrifying type of accident known as an under-ride, which may occur in one of two scenarios:
A smaller vehicle's hood and body wedge beneath the rear bumper of a truck, often crushing the windshield and passenger compartment or shearing off the vehicle's roof.
A truck and a smaller vehicle traveling side-by-side on a highway collide when they try to occupy the same lane, and the smaller vehicle gets stuck beneath or run over by the truck's trailer.
An under-ride typically inflicts catastrophic damage on the smaller vehicle and leads to similarly-extreme injuries for occupants of that vehicle. Truck owners can and should take simple steps to prevent these accidents from occurring, particularly by installing inexpensive guards that prevent vehicles from riding under a truck trailer.
Blind-Spot Collisions
Smaller vehicles should never enter the so-called
no zones
(or blind spots) around a truck, which are located:
20 feet in front of a truck cab
30 feet behind a truck trailer
One lane to the left of the truck
Two lanes to the right of the truck
Truckers cannot see vehicles in these zones without the help of (sometimes unreliable) mirrors. Accidents frequently happen when a truck merges into a lane without checking for other vehicles hiding in a
blind spot
, often running the vehicle over or forcing it off the road.
Loss of Control/Jackknife
A truck driving at (or over) the speed limit needs far more distance to come to a complete stop than a passenger vehicle traveling at the same speed. In heavy traffic, bad weather, or on challenging roads (such as long downhills), trucks may not have the ability to stop in time to avoid rear-ending smaller vehicles, even if truck owners keep a truck's brakes in good working condition. The risk of a collision from loss of control rises significantly when truck owners fail to maintain truck systems for safety. Drivers of semi-trucks with detachable trailers must contend with an additional danger: jackknifes. Sometimes, the momentum of a truck trailer overwhelms the truck that pulls it, pushing the truck cab sideways against the trailer to resemble the blade of a folding knife. A jackknifed truck is completely out of control and will only come to a stop through friction with the road surface, by rolling over, or by colliding with other vehicles or road features. In the best case, a jackknife accident causes only property damage. More frequently, however, it inflicts severe damage on other involved vehicles and injures those vehicles' occupants.
Rollovers
All vehicles on the roads around Solana Beach can roll over, theoretically. However, the majority of devastating
rollover accidents
involve large trucks, which have relatively high centers of gravity and carry cargo that, if not properly secured, can shift unpredictably and cause a truck to tip. Rollovers occur with particular frequency on highway ramps, at sharp curves in a road, after a jackknife accident, on roads with low shoulders, and in high cross-wind driving conditions. A truck that rolls can cause massive damage and severe injuries for truck drivers and others on the road. A truck that rolls over frequently spills its cargo, which in turn creates hazards in a roadway that may lead to secondary collisions. Though less frequent, rollovers that crush a smaller vehicle also happen.
Mechanical Failure
Trucks most often operate principally for commercial purposes. Truck owners have a strong incentive to spend as little money on maintenance as possible in order to maximize profit. Consequently, trucks that operate on the roads around Solana Beach all too often suffer mechanical failures, some of which can lead to devastating crashes. A truck that blows a tire on a highway can lose control and crash or throw off dangerous debris that strikes other vehicles. A truck with worn or malfunctioning brakes can lack the stopping ability necessary to avoid a collision in heavy traffic. A truck with faulty trailer doors or loose tie-downs can spill cargo and put other vehicles at risk of a crash. Any of these mechanical failures can lead to an incident that leaves drivers and passengers severely injured or fighting for their lives.
Explosions, Spills, and Falling Cargo
A truck's contents can sometimes pose a greater danger to the Solana Beach community than the truck itself. Some trucks carry flammable or toxic materials. Other
trucks carry cargo
that, if it falls out of a truck trailer or bed, can cause considerable damage. Solana Beach residents, workers, and visitors are constantly at risk of a truck losing its cargo in a violent incident that leaves people badly injured.
Truck Accident Injuries That We Handle
As a full-service personal injury law firm, Gomez Trial Attorneys represents Solana Beach truck accident victims who have suffered injuries of just about any sort that you can imagine. Our team has years of experience helping people face the daunting task of recovering from some of the most serious injuries that exist, which has given us the know-how to investigate potential causes and to evaluate the type and amount of compensation that our clients should seek. The harms that our clients have confronted in the wake of a truck accident include:
Traumatic brain injuries. Any truck accident in or around Solana Beach can inflict a head injury and, in turn, damage to the injured person's brain. Even what doctor's call a "mild" traumatic brain injury (a concussion, in other words) can cause a truck crash victim severe, long-term impairments, permanently disrupting a victim's consciousness and ability to function in everyday life.
Spinal cord injuries. Motor vehicle accidents constitute a leading cause of spinal cord injuries in the United States, and that rule holds true right here in Solana Beach as well. Damage to the spinal cord interrupts the transmission of messages between the brain and the body, frequently resulting in numbness, weakness, or in the worst cases, partial or total paralysis. Victims of spinal cord injuries face treatment and living expenses that may run into the millions of dollars in the first year alone, according to the Christopher & Dana Reeve Foundation.
Crushed limbs and traumatic amputations. In a Solana Beach-area truck accident, the passenger compartment of a vehicle can easily collapse, pinning or trapping an occupant's limbs, shattering bones, and in the worst cases, severing limbs completely. Any such injury can cause severe, lifelong disabilities for the victim, either because of amputation of the limb or because the severity of the fracture causes permanent deformity and loss of movement.
Burns. A Solana Beach truck crash can ignite a fire in a smaller vehicle struck by a truck, or because of a spill of flammable materials from the truck itself. Victims of these accidents who suffer burns face a long, painful, and dangerous road to recovery. They may need multiple surgeries, face a constant danger of infection, and frequently carry disfiguring scars on their bodies for the rest of their lives.
These situations are just a few of the many types of injuries that a Solana Beach truck accident victim might suffer. No matter how a truck accident harms our client, the legal team at Gomez Trial Attorneys in Solana Beach has the resources and experience to evaluate the harm done and the victim's financial (and non-financial) needs.
How Gomez Trial Attorneys' Solana Beach Truck Accident Lawyers Can Help
Most victims of Solana Beach truck crashes frequently understand that they need to hire a lawyer. Fewer victims, though, know exactly what a lawyer can do for them, or why it is so important to hire a lawyer who has experience handling truck accident cases in particular. The fact is,
truck accidents
typically confront victims and their lawyers with far greater factual and legal complications than an "ordinary" car accident. As commercial vehicles, trucks often have multiple individuals and entities associated with them, each of whom may face liability for the harm done in a crash, and may have every incentive to try to avoid financial responsibility. A seasoned truck accident injury attorney knows how to navigate the often complex aftermath of a truck accident to protect an injured client's rights. Though every case has its own unique features, a lawyer's job frequently involves:
Investigating the causes and consequences of a Solana Beach truck accident. Cleaning up truck accident scenes can sometimes feel like playing pick-up-sticks with massive pieces of machinery. Sorting through how a truck accident happened can feel just as challenging. Skilled lawyers understand the importance of digging into the details, not just of the mechanics of the truck crash itself, but also of the legal relationships between the parties involved, and of an injured client's long-term medical and financial needs. Only by gaining a thorough understanding of those facts can a lawyer ensure a Solana Beach truck accident victim has the best possible chance of recovering compensation for the full cost of his or her injuries.
Negotiating with legally liable parties. In the same vein, truck accident lawyers understand that the complexity of a truck accident can translate into a complicated process of negotiating financial settlements with various parties who may have legal liability for a crash, some of whom may try to seek the refuge of a business bankruptcy, and other who may try to dispute critical details to avoid liability. Trust only an experienced truck accident injury attorney to negotiate a fair, reasonable, and reliable settlement of a Solana Beach truck accident case.
Going to trial. Some Solana Beach truck accident matters do not "settle" amicably, but instead are decided by California judges and juries in court. Experienced truck accident lawyers prepare every case as if it will end up in a courtroom, so that when going to trial to seek justice becomes necessary, they are ready to fight and win.
Call Our Experienced Solana Beach Truck Accident Attorneys
If you or a loved one suffered injuries in a truck accident in or around Solana Beach, contact the skilled, experienced, resourceful
Solana Beach personal injury lawyers
at Gomez Trial Attorneys today to learn about your rights to seek financial compensation. Call (619) 237-3490 or visit us
online
for a free case consultation.
---
Gomez Trial Attorneys
603 N. Highway 101 Solana Beach, CA 92075 Phone: (858) 400-4333
"We are so happy with our decision to utilize the services of Gomez Trial Attorneys. They were so kind throughout our entire legal process."
Our Process...
Easy as 1. 2. 3!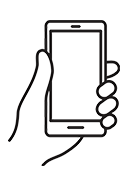 We will determine your case and submit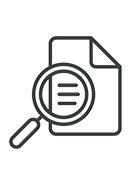 You will get regular update from us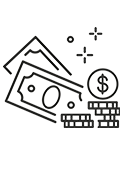 Collect your compensation
"John helped me find doctors, he referred me to his neurologist, his physical therapist, I mean, anything I needed he was right there, every step of the way. I couldn't have asked for a better result from all of this, I would absolutely recommend Gomez Trial Attorneys."

"During the time I was working with Gomez Trial Attorneys, they treated me very, very well. 100% of the time, they believed me, and they were very compassionate. They felt sorry for what happened and they understood the therapy process."

"They held my hand the whole time and kept me in the loop every aspect of my case which was very refreshing to me. They helped me get my settlement offer as fast as possible and I was able to keep my farm"

"The Gomez experience was the best experience it could be for me really, only positive things to say. They really were there every step if the way. Thanks to Gomez Trial Attorneys my dad is able to support my family as a single father"

"He opened the door for me to join his firm to help other brain Injury survivors and I never met another firm who is like this who was so understanding and caring who took the extra step and walked the extra mile with their clients and this is the best"

"I am very satisfied with the outcome with Gomez and I would definitely recommend Gomez to anybody, we tell people all the time, Get Gomez! They are really thorough with everything and they make you feel real comfortable."

"Just helped us through, guided us through, I kept notes all those years, we had questions all the time and they would always keep us informed of what was going on. They just unlayered it, layer by layer, I've never seen anything like them. Thank God for them."
Get your
free consultation
24/7 Support & Free Consultation