Solana Beach Uber Accident Attorneys
All Solana Beach Case Types
Solana Beach Uber Accident Attorney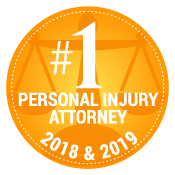 In Solana Beach, residents and tourists rely on rideshare apps like Uber to get from place to place. With just a tap on a screen, you can hail a ride to drive you to work, run to the store, or take you home from a party after having a bit too much to drink. If you're visiting our town, you can get around quickly without having to worry about directions or Solana Beach's unfamiliar streets.
For the most part, an Uber ride is a great option if you can't or don't want to drive. But just like any transportation option, Uber rides are not free of accidents.
If you were in an Uber accident, you have rights. Contact the Solana Beach Uber accident lawyers at Gomez Trial Attorneys
online
or at (619) 237-3490 to schedule a free case evaluation.
About Gomez Trial Attorneys' Solana Beach Uber Accident Lawyers
Suffering injuries in a motor vehicle accident can make it feel like your world has flipped upside down. Suddenly, you face physical, emotional, and financial pain that you never expected and that has disrupted every aspect of your day-to-day existence.
At Gomez Trial Attorneys, our number one priority is to make our clients' lives easier during what we know is a very difficult time. We believe they should not have to worry about dealing with insurance or managing personal injury claims when they need to focus their energies on regaining their health. That is why we do our best to recover the maximum compensation we can for them as quickly and efficiently as possible.
From the moment you meet with one of our attorneys, you will get a sense of our dedication to providing sound, practical legal guidance that serves our clients' interests. We take pride in giving honest and straightforward legal advice, and in explaining our clients' legal options and strategies in language they can understand. We invite you to visit our online attorney profiles and our video center to discover more about who we are and what we do.
Uber Accident Statistics
A recent study found that since rideshare trips became popularized in 2011, they have led to an increase in motor vehicle fatalities of 2 to 3 percent.
Uber regularly publishes accident and safety information. It recently released a U.S. Safety Report that disclosed the following statistics about its transportation network:
For the year included in the report, Uber recorded over 4 million passenger rides per day.
During this time, there were 97 fatal crashes and 107 deaths.
30 percent of all fatal Uber accidents involved a pedestrian.
To date, more than 40,000 Uber drivers have lost their position as a result of continuous background screening.
Unfortunately, the report fails to address non-fatal accidents, which undoubtedly make up a significant proportion of the total crashes involving Uber rides every year. After all, Uber drivers are just as likely to get into an accident than any other driver on the road. In fact, because they often drive in unfamiliar areas and get distracted by their Uber app, they may well face a greater risk of accidents compared to ordinary drivers.
Uber Insurance Coverage
As owners of private vehicles, Uber drivers carry their own auto insurance that covers them the same way it covers any other driver. If you sustain injuries in an accident caused by someone who drives for Uber, but was not Uber-driving at the time of the accident, then that driver's regular auto insurance may cover you for some or all of the costs of your injuries and losses.
In addition, Uber also provides insurance that supplements its drivers' own auto insurance coverage under certain circumstances when the driver has engaged the Uber app.
For an accident that happens when the driver has engaged the app and is ready and waiting for a ride request, Uber's insurance provides additional liability coverage totaling:
$50,000 in bodily injury per person
$100,000 in bodily injury per accident
$25,000 in property damage per accident
For an accident that happens when the driver has engaged the app and is on the way to pick up a passenger or has a passenger in the vehicle, Uber's insurance provides additional coverage totaling:
$1,000,000 in third-party liability
Uninsured/underinsured motorist bodily injury
Comprehensive and collision coverage up to the value of the vehicle
At Gomez Trial Attorneys, we investigate Uber accidents thoroughly to figure out which of these "tiers" of insurance might apply in a given case. We know where to look for crucial evidence, and how to get our hands on it.
Common Causes of Solana Beach Uber accidents
Uber drivers are at least as likely to get into accidents as any other driver. Common causes of Uber accidents include:
Speeding
Speeding is a serious problem, and we've seen as many as 27 speed-related injuries and deaths in one year in Solana Beach—a town of only about 13,000. However, many drivers underestimate just how dangerous speeding actually is. Speeding increases stopping distance and decreases reaction time. Unfortunately, passengers can pressure their Uber drivers to go faster to make it to a destination. Arriving a few minutes earlier is not worth the risk of an accident. Follow the speed limit. If you see a speeding driver approach, move out of the way and allow them to pass.
Distracted Driving
Distracted driving is a problem that plagues millions of drivers across the United States. When drivers take their eyes off the road, the risk of a collision increases substantially. While texting is a common culprit for distracted driving, an Uber driver may become distracted by the Uber app itself, by external distractions, or by the Uber passenger.
Failure to Yield the Right of Way
Solana Beach roads can get crowded. This can cause drivers stress, make them rush, and give them incentives to try to beat red lights and to blow through stop signs. This obviously increases the risks of accidents. While driving, always stay alert for other vehicles. Intersections are one of the most common locations for accidents. Look both ways before you proceed through an intersection, even if you have the right of way.
Following Too Close
Drivers tend to follow too close. The California Department of Motor Vehicles suggests a safe following distance of at least three seconds from when the car in front of you passes a fixed point until you reach that same point. This allows drivers enough time to stop in the event of an emergency. In the event of inclement weather or adverse road conditions, it is always a good idea to increase your following distance.
Drivers who follow too close risk causing a rear-end accident and inflicting substantial injuries that can include neck and back injuries, spinal cord injuries, and traumatic brain injuries.
Poor Visibility
Bad weather or obstacles in the road can make it difficult to see other drivers. As a driver, you should always take precautions to minimize the chance of an accident. During poor visibility, turn on your headlights so other drivers can see you. Do not use your hazards as this can decrease visibility. If you have difficulty seeing because of a blind spot or an object in the way, do not attempt to proceed until you are sure it is clear.
Typical Damages After a Solana Beach Uber Accident
Victims of an accident involving an Uber ride can often seek compensation for their injuries and losses.
The availability and amount of that compensation may vary depending on the circumstances of the accident, but the potential expenses a victim can seek to recover usually include:
Medical costs, including office visits, surgical procedures, over-the-counter and prescription medication, medical devices, and rehabilitative services.
Lost wages in the event your injuries cause you to miss time at work.
Pain and suffering for physical and emotional injuries, including anxiety, PTSD, depression, and chronic pain.
Loss of enjoyment of life when your injuries interfere with your ability to do the activities you enjoyed before an accident.
Wrongful death, to help cover the costs of the sudden death of a loved one, including funeral and burial costs, outstanding medical bills, lost wages, and the loss of your loved one's love, companionship, comfort, assistance, protection, affection, society, moral support, training and guidance.
No lawyer can guarantee that a Solana Beach Uber accident victim will recover all, or even any, of the categories of damages above. However, the most reliable way to give yourself the best chances of obtaining maximum compensation for your Solana Beach Uber accident injuries is to hire an experienced Uber accident lawyer, like the team at Gomez Trial Attorneys.
What to Do After a Solana Beach Uber Accident
As a passenger or a driver, you have rights in the event of an accident involving an Uber ride. To protect those rights, consider following these tips:
Talk to both drivers: If you are a passenger in an Uber accident, it may not be immediately apparent who was at fault. And unfortunately, you can't just go off the word of the drivers. This is why it's imperative to collect insurance information and contact information from both drivers. When you collect this information, be sure to get the driver's name and phone number, the name of the insurance company, the policy number, and the contact information for the insurance company.
Collect evidence, if it is possible to do so safely: The best way to collect evidence after an accident is to take pictures or video with your smartphone, but only if you can do so without putting your safety or the safety of others at risk. Be sure to take a picture of any vehicles involved, as well as any property damage. It is also a good idea to take a picture of any geographical indicators including road signs or landmarks.
Talk to witnesses, if safe to do so: Witnesses can help fill in gaps in information when the drivers don't agree on what happened in a Solana Beach Uber-related motor vehicle accident. If you see witnesses at the scene of your Uber accident, and you can do so safely, try to get their names and current contact information so that your attorney can follow up with them.
Seek prompt and appropriate medical care: It is always a good idea to go to the doctor after getting into a Solana Beach Uber accident within 24 hours, even if you feel "ok." The stress and adrenaline rush of surviving an accident can mask the pain of an injury for up to several hours, and some severe injuries do not show immediate symptoms anyway. Let a medical professional check you over so that you spot, and begin treating, any accident injuries right away. This not only protects your health, it also memorializes your injuries in medical records that may serve as important evidence if you seek compensation later on.
Contact an experienced Solana Beach Uber accident attorney: Because the law involving Uber and how it treats its drivers continues to evolve, with some controversy, Uber accidents can involve far more complications than an "ordinary" motor vehicle crash. At Gomez Trial Attorneys, we have the experience and know-how to hold Uber drivers, Uber's insurers, and even (potentially) Uber itself financially accountable for the injuries and losses our clients suffer in Solana Beach accidents. Contact us right away after your Solana Beach Uber accident, to protect your rights.
Injured in a Solana Beach Uber Accident? Contact Gomez Trial Attorneys
After a Solana Beach Uber crash, you have rights. Protect your rights by speaking with an experienced personal injury attorney from Gomez Trial Attorneys right away. We have the experience and know-how to get you the compensation you need and deserve.
Don't delay. You may have only limited time to secure the benefits of your legal rights to compensation. If you miss important deadlines, you may lose your rights altogether.
At Gomez Trial Attorneys, our clients are our number one priority. We listen to their stories, investigate their injuries, explain their legal options, and advocate for their interests in negotiations and court appearances. If you or a loved one has suffered a serious injury in a Solana Beach-area Uber accident, you likely have the right to recover significant amounts of compensation from the parties who did you harm. To learn more, contact Gomez Trial Attorneys at (619) 237-3490 or online, for a free case evaluation.
---
Gomez Trial Attorneys
603 N. Highway 101
Solana Beach, CA 92075
Phone: (858) 400-4333
Our Process...
Easy as 1. 2. 3!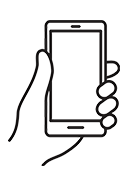 We will determine your case and submit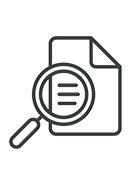 You will get regular update from us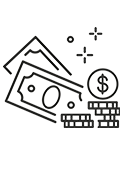 Collect your compensation
"John helped me find doctors, he referred me to his neurologist, his physical therapist, I mean, anything I needed he was right there, every step of the way. I couldn't have asked for a better result from all of this, I would absolutely recommend Gomez Trial Attorneys."

"During the time I was working with Gomez Trial Attorneys, they treated me very, very well. 100% of the time, they believed me, and they were very compassionate. They felt sorry for what happened and they understood the therapy process."

"They held my hand the whole time and kept me in the loop every aspect of my case which was very refreshing to me. They helped me get my settlement offer as fast as possible and I was able to keep my farm"

"The Gomez experience was the best experience it could be for me really, only positive things to say. They really were there every step if the way. Thanks to Gomez Trial Attorneys my dad is able to support my family as a single father"

"He opened the door for me to join his firm to help other brain Injury survivors and I never met another firm who is like this who was so understanding and caring who took the extra step and walked the extra mile with their clients and this is the best"

"I am very satisfied with the outcome with Gomez and I would definitely recommend Gomez to anybody, we tell people all the time, Get Gomez! They are really thorough with everything and they make you feel real comfortable."

"Just helped us through, guided us through, I kept notes all those years, we had questions all the time and they would always keep us informed of what was going on. They just unlayered it, layer by layer, I've never seen anything like them. Thank God for them."
Get your
free consultation
24/7 Support & Free Consultation