Temecula Motorcycle Accident Attorney
Temecula Motorcycle Accident Attorneys
Assisting Those Injured in Temecula By Motorcycle Accidents
Here in Temecula, we have some of the most beautiful weather in the world. The constant clear skies and warm air makes Temecula a motorcycle rider's dream. Because motorcycle riders are more prone to injury after accidents, however, you may need help paying for substantial medical bills if another motorist hits you on your bike. That's when you need to call Gomez Trial Attorneys.
About Gomez Trial Attorneys
At Gomez Trial Attorneys, our clients are our number one priority. It's our job to represent their interests and work tirelessly to get them the compensation they deserve for their injuries. We take pride, too, in our commitment to listening and responding to our clients' questions and needs, and to communicating with them in clear, simple language they can understand (no legalese!).
Our mission is to make our clients' situation more manageable and affordable. We meet them during an especially difficult moment in their lives, when an unexpected injury has caused them severe physical, emotional, and financial pain.
Our attorneys work on a contingency fee basis, which means we do not charge our clients any money upfront, and we only get paid if our efforts get them results. To learn more about our team of talented, hard-working motorcycle accident injury lawyers, check out our attorney profiles, and take a look at some of our previous case results. Then, give us a call or drop us a line.
Common Causes of Temecula Motorcycle Accidents
As a motorcyclist, you know riding your bike comes with certain risks. The good news is, motorcycle accidents are on the decline, especially in our state, and even in Temecula. But that doesn't mean accidents don't happen. As many as 69 accidents have taken place in one recent year involving motorcycles.
While the law treats motorcyclists just like any other driver on the road, there is a big difference between sitting in a car and riding a bike in the event of an accident. Because bikes don't offer riders physical protection from the road and the elements, any type of collision can cause catastrophic injuries. While the risks to bikers may seem like common sense, unfortunately, many motorists refuse to leave motorcycles enough room on the road to keep them safe. Understanding the common causes of motorcycle accidents is one of the number one ways to keep you safe on the road.
Common causes of Temecula motorcycle accidents include:
Following Too Close
If you have any sort of experience on a bike, you've probably shared the road with car and truck drivers who got a little too close for comfort. This makes for a stressful experience for you as a rider, and it's also extremely dangerous. When a car gets too close to a bike, it runs the risk of causing a rear-end collision, which can have deadly consequences for motorcyclists in particular.
If a vehicle approaches your motorcycle from behind and gets too close, do not attempt to get the vehicle to slow down by braking. Your bike can stop much quicker than a car or truck, and you could inadvertently increase your own risk of getting rear-ended. Instead, do the safe thing and move over to allow the vehicle to pass.
Improper Lane Changes
Motorcycles are smaller, and thus, harder to see, than cars and trucks. A motorist changing lanes may not see—or may see but not mentally register (a phenomenon known as inattentional blindness)—a motorcycle in the adjacent lane, which can lead to a bad accident for the biker. As a motorcycle rider, you can reduce your risk of these types of accidents by watching for signs that a car may change lanes, such as a turn signal, and either slow down or move out of the way.
Riding with your headlight on and wearing high-visibility clothing can also help. Finally, never linger in a vehicle's blind spot, especially the large blind-spot No Zone of a large truck, where drivers may struggle to see you.
Speeding
Speeding is a problem for all drivers, including motorcyclists. In one recent year, 9,378 people died in motor vehicle crashes where speeding was a factor. Temecula alone has seen as many as 809 speeding-related injuries and deaths in one recent year—and that's a lot for a city of about 115,000. For drivers of larger motor vehicles, excess speed can increase stopping distance and the severity of a collision, putting motorcyclists at serious risk of fatal accidents.
Drunk Driving
Alcohol use and driving don't mix. Alcohol impairs your judgment, slows your mental processing, and impairs your vision. According to the National Highway Traffic Safety Administration (NHTSA), almost 30 people die in drunk driving accidents every single day. For motorcyclists, the problem is even bigger.
Other drivers have an obligation to not overconsume and driver responsibly. When they don't, they can face responsibility for the accidents they cause. The numbers have come down a little from a recent high of 376 DUIs and 47 alcohol-related collisions in Temecula, but there still are too many of them for a community of our size.
Common Injuries After a Temecula Motorcycle Accident
Any type of accident is serious. But even seemingly minor accidents can be catastrophic for a motorcycle rider. You can lessen the chance of serious injury by wearing appropriate protective gear and staying alert. California requires all riders to wear a helmet while on a bike. Be sure to choose a helmet that fits and meets state safety standards.
Common motorcycle-related injuries include:
Spinal cord injuries
Road rash
Internal injuries
Broken bones
PTSD
Your safety is the number one priority. In the event of a motorcycle accident in Temecula, seek medical attention at the nearest trauma center right away. Then, call the experienced motorcycle accident injury lawyers at Gomez Trial Attorneys to learn about your rights to compensation for your injuries and losses.
Your Rights After a Temecula Motorcycle Accident
In many cases, California law allows motorcycle accident injury victims to recover damages from the individual or entity who caused them harm. Every Temecula motorcycle crash has its own unique facts and circumstances, so the amount of money a victim might recover can vary widely.
Still, as a general matter, a legal claim for damages after a Temecula motorcycle wreck typically seeks compensation for:
Medical costs, including doctor visits, surgeries, medication, medical devices, and rehabilitation.
Lost wages for any time missed from work as a direct result of your injuries. If you were unemployed at the time of the accident, this may include costs for services you can't perform because of your injuries. For severe injuries, this often includes future lost wages.
Residential modifications, including wheelchair ramps, stairlifts, handrails, and other accessibility modifications.
Pain and suffering, including physical pain, depression, anxiety, and PTSD.
Loss of companionship, when your injuries interfere with the quality of your personal relationships.
Loss of enjoyment, when you can't enjoy and participate in activities you did before the accident.
As we mentioned above, Gomez Trial Attorneys cannot guarantee that any Temecula bike wreck victim will recover all, or any, of the categories of damages above.
We can, however, promise to work our hardest for our clients to give them the best possible shot at receiving maximum compensation.
Proving Fault After a Temecula Motorcycle Accident
In California, the person or entity responsible for causing a Temecula motorcycle accident faces legal liability for the harm the crash caused. As attorneys for Temecula motorcycle wreck victims, one of our most important jobs is to identify all parties who may owe our client monetary damages, and to build as strong a case as possible to prove those parties' legal liability.
To accomplish these goals, our team will often:
Gather physical evidence: Physical evidence is one of the most important components of a Temecula motorcycle accident case. This evidence can show how an accident happened and the damage it caused. One of the best ways to gather evidence is through pictures. At the time of the accident, if you can safely do so, take pictures of the scene. Be sure to include your bike, the other vehicle, and any property damage.
Obtain witness testimony: If you can, get the name and contact information for any drivers who stopped at the time of the accident. Eyewitness accounts can help clear up any discrepancies between the two parties. If nobody stopped at the scene but you think someone may have witnessed the accident, your attorney may help you locate the missing witness.
Hire accident reconstruction specialists: Accident reconstruction experts use physical evidence and science to reconstruct what likely happened during an accident. We often seek the help of these experts to help us prove how an accident happened and who should bear the blame for it.
Commonly Asked Questions After a Temecula Motorcycle Accident
Did you suffer injuries in a motorcycle accident? Do you have serious questions about your legal rights following that accident?
Contact a Temecula motorcycle accident attorney at Gomez Trial Attorneys to get more specific answers about your rights following a motorcycle accident, including any potential rights to compensation. Below, we provide general answers to some of the most frequently asked questions.
It's normal to have questions about your Temecula motorcycle accident injuries. Below, we address some of the most common questions we hear regarding motorcycle accidents:
Do I need an attorney to make a motorcycle insurance claim?
The law does not require you to have an attorney to make an insurance claim, or (believe it or not) even to file a Temecula motorcycle accident suit. However, trying to enforce your legal rights to compensation on your own almost always turns out badly. The team at Gomez Trial Attorneys has years of experience getting Temecula motorcycle accident victims like you the maximum compensation you deserve.
What if I wasn't wearing a helmet?
California law requires all riders to wear a helmet. While the insurance company may argue that you contributed to your injuries, this does not mean you do not have a good Temecula motorcycle accident case. You can still recover damages, even for head injuries that happened while you were not wearing a helmet. Instead of listening to the insurance company, call us.
What if there wasn't an actual collision?
There doesn't have to be an actual collision for you to have a claim to damages. If another driver's actions cause you to lose control of your bike or otherwise get in an accident, that person will likely hold financial responsibility. If the person does not stop at the scene and you can't locate them, you will need to file a claim against your own uninsured motorist insurance.
Will I have to go to court?
Maybe. We often try to negotiate out-of-court settlements for our clients, but sometimes it takes going to court to get them the best results. Ours is a team of skilled trial lawyers who have a strong reputation for delivering results both in and out of the courtroom.
How long do I have to file a Temecula motorcycle accident lawsuit?
The law allows accident victims two years after suffering an injury to take legal action for damages, in most cases. However, do not be fooled into thinking that means you can wait 1 year and 11 months to contact a lawyer. The sooner after a crash you get an experienced Temecula motorcycle accident injury attorney working for you, the better your chances of recovering maximum compensation.
What if my accident was the result of a poorly maintained road?
The city and state have a responsibility to maintain public roads. When they fail to do so they can put lives at risk. In the event of an accident, you may have a case against the state or local government. Contact our team as soon as possible, because you may have limited time to take legal action.
How much compensation should I expect after a Temecula motorcycle accident?
Each motorcycle accident differs, and each victim suffers different injuries with varying medical expenses. Not only that, the party or parties that caused your accident could make a difference in the compensation you ultimately receive.
Following a motorcycle accident, many people claim compensation for:
Medical expenses. Medical expenses can mount quickly after a motorcycle accident. The cost of emergency medical care alone can cost thousands of dollars, especially if the victim requires surgical treatment. In the case of serious injuries—like traumatic brain injury and spinal cord damage—long-term medical care may be required. You may need to consider the cost of long-term hospitalization as you recover from your injuries or a stay in a rehabilitation facility. Many victims will also undergo substantial physical therapy as they move toward recovery. All of those costs can add up, especially if you require the installation of durable medical equipment or modifications to your home to help you live with your injuries. After a motorcycle accident, the victim's medical costs often provide the foundation for the Temecula motorcycle accident claim.
Lost income. In addition to significant medical bills, you may face the loss of your income due to your injuries. Many injuries prevent accident victims from working for a long period of time. If you have a traumatic brain injury, for example, the emotional complications might make it difficult for you to continue working closely with people in a customer service position—since a lack of emotional regulation could cause you to react more sharply than intended. If you have spinal cord injuries, they could make it difficult for you to return to a physically demanding position. Even broken bones could make it very difficult for a victim to go back to work, especially if their employer cannot make the modifications needed for the victim to resume their responsibilities in light of their injuries.
Pain and suffering. Most Temecula motorcycle accident claims include compensation for pain and suffering as well as compensation for the injuries the victim actually suffered. Talk to an attorney about how pain and suffering gets calculated and how to include it as part of your claim.
Who bears liability for a motorcycle accident in Temecula?
Most often, the driver who caused the accident bears primary liability for the accident. However, in many cases, an attorney—like those at Gomez Trial could help identify other parties who contributed to the accident. Consider:
Your motorcycle's manufacturer. Did your motorcycle have a mechanical error that led to the accident or contributed to your injuries? If so, you may claim compensation from the motorcycle manufacturer.
The manufacturer of the vehicle driven by the other party. If mechanical failure of the vehicle caused the accident, you could seek compensation from the manufacturer of that vehicle.
The employer of a driver on the clock. In addition to seeking compensation from the driver directly, you may, in some cases, have the right to seek compensation from the driver's employer.
For example:
Did the employer force the driver to work in dangerous conditions (including while inebriated or ill)?
Did the employer continue to employ a driver with a known history of causing severe accidents?
Did the employer fail to properly maintain the vehicle?
Did the employer ask the employee to break the law, (including trucking companies that try to force the truck driver to exceed the federally limited number of hours that a truck driver can spend on the road)?
In these cases, you may have the right to seek compensation from your employer.
Contact our office at Gomez Trial Attorneys today for more information based on your specific circumstances.
I was not wearing my helmet during my Temecula motorcycle accident. Can I still seek compensation for my injuries
California has a universal helmet law; that is, all motorcycle riders, including passengers, must wear a helmet every time they ride. Their age does not matter, nor does the number of years they have been driving.
However, you could still seek compensation for a motorcycle accident, even if you chose not to wear a helmet. If you suffered a traumatic brain injury or other trauma to the head and neck, the court may determine that you bear liability for a percentage of the accident. However, you may still seek considerable compensation for your injuries. Talk to an attorney to learn more about how helmet use can impact your right to compensation after a Temecula motorcycle accident. At Gomez Trial Attorneys, we are here for you.
Who pays for my medical bills after a Temecula motorcycle accident?
Ultimately, you bear primary responsibility for paying any medical bills you have as a result of your injuries. Since you receive the care, you must pay for it.
However, you may have several options that could help improve your ability to pay those bills or receive proper compensation.
Your health insurance. Many Temecula motorcycle accident victims use their health insurance to help provide coverage for medical bills they face as a result of their injuries. Your health insurance would also help provide vital coverage for your long-term medical expenses. This is especially important since long-term medical needs may carry on for years or a lifetime.
A Temecula motorcycle accident claim. A Temecula motorcycle accident claim will not pay your medical bills directly. It could, however, provide valuable compensation that would allow you to cover your medical expenses. If you need to wait for a Temecula motorcycle accident claim to pay out before you can pay your medical bills, your lawyer could write a letter of protection to let your medical care providers know that you intend to pay once you receive that compensation.
What should I do after a Temecula motorcycle accident?
Immediately after your Temecula motorcycle accident, prioritize seeking medical care, even if you believe that you suffered only minor injuries in the accident. In many cases, adrenaline from the accident could conceal a degree of pain, leaving you feeling fine despite actual injuries suffered during the accident.
Seeking medical care has two primary purposes:
It can establish the full extent of your injuries and allow you to receive the medical treatment you need.
It can provide a record of when your injuries occurred, which could prove to be vital in your Temecula motorcycle accident claim.
If you do choose to avoid the emergency room immediately after your accident, due to the risk of substantial medical bills, you should pay careful attention to any symptoms and seek medical care as soon as you suspect any problems or complications.
Step one: Contact your insurance companies. Notify your motorcycle insurance provider about your accident and your injuries. In serious accidents, your motorcycle may end up totaled, which may mean that you need to cancel your auto insurance policy.
You should also get in touch with your health insurance company and let the company know about your accident. Your health insurance will need to know what happened and when the accident occurred to streamline the approval of your claim. You can also use this opportunity to talk to your health insurance company about any questions you have related to your coverage and your claim.
You may, for example, want to ask what coverage you can expect from your insurance company for your injuries. This includes any questions about how much your copays and deductibles will cost. You may also want to inquire about coverage for physical and occupational therapy as well as coverage for any durable medical equipment that you need from your accident.
Step two: Keep track of all of your medical records and bills. In your Temecula motorcycle accident claim, you may have to establish the truth of both your injuries and your bills following the accident. Keep up with all of your medical records to help provide proof about your injuries. You would also want to track your bills so that you know how much to claim for your medical expenses.
Step three: Get in touch with a Temecula motorcycle accident attorney as soon as you can after your accident. You do not have to contact our Temecula motorcycle accident attorneys from the scene of your motorcycle accident or from the emergency room, but you should get in touch with us as soon as you can. The sooner you contact our Temecula motorcycle accident attorneys, the sooner that attorney can begin work on your behalf. An attorney can investigate your accident and your claim, help you file your claim, and give you a better understanding of the compensation you deserve. Call Gomez Trial Attorneys today to set up a consultation.
The other driver's insurance company got in touch with me shortly after my Temecula motorcycle accident. Should I accept their settlement offer?
Get in touch with an attorney before you accept a settlement offer following any accident. The other driver's insurance company may try to minimize the compensation it pays you after the accident by issuing a low settlement. This may not truly reflect your injuries and expenses after the accident.
If you accept that offer, it can minimize the funds you ultimately receive in compensation for your injuries, and you may be out of luck. An attorney could give you a better idea of whether you should accept a settlement offer or continue to negotiate for the compensation you deserve for your injuries.
Do I have to notify the police about a Temecula motorcycle accident?
If you have a motorcycle accident involving serious injuries or substantial property damage, you should notify the police about the accident as soon as possible. The police can file an accident report as well as providing an immediate investigation of the accident scene, collecting witness statements and contact information, and ensuring that everything gets cleaned up after an accident so that other drivers do not suffer damage to their vehicles. Unless you must leave the scene of the accident to seek immediate medical attention, you should not leave until the police arrive.
How long does it take to settle a Temecula motorcycle accident claim?
The length of time it takes to settle a claim can vary, though at Gomez Trial Attorneys we always strive to resolve claims as quickly as possible—but without sacrificing our clients' right to recover the compensation they need to pay for all of their damages.
These factors could influence your claim and extend the time you are waiting to get a settlement:
Do you need to wait until you have recovered more from your injuries before you can file a claim? In many cases, your attorney may advise waiting until you have a full picture of your injuries and what your recovery will look like before you file a Temecula motorcycle accident claim. Victims with traumatic brain injury or spinal cord damage, for example, may need six months or more to recover from their injuries before a doctor can give them an accurate assessment of what their future recovery will look like and how their injuries may continue to impact them in the long-term. Complications in the recovery process can extend your recovery time and raise your medical expenses as well as raising the compensation you deserve for your injuries.
How severe are your injuries? Severe injuries often require more substantial damages than less serious accidents. If you do not suffer serious injuries, it can prove to be easier to settle your claim than if you have suffered severe, life-altering injuries that will require long-term medical care or leave you with high medical bills.
How much do you need to negotiate?In some Temecula motorcycle accident claims, the insurance company that covers the liable party may settle quickly. In other cases, however, they may try to negotiate a lower settlement. Each round of negotiation can add time to the process, leaving you with a longer wait before you could settle your Temecula motorcycle accident claim. If you cannot reach a settlement agreement with the liable party's insurance company, you may need to go through mediation or take your claim to court before reaching a resolution. Those steps can also add time to the claim process.
Gomez Trial Attorneys: Advocating for the Rights of Temecula Motorcycle Accident Victims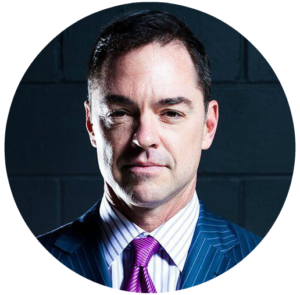 A motorcycle accident can be a traumatic experience that impacts a biker's life in lots of ways. As a victim, you should not have to bear the financial burden of injuries and losses that happened because of someone else's wrongful actions.
Don't wait to get the legal help you deserve. Contact Gomez Trial Attorneys at (619) 237-3490 or fill out our online contact request form for a free case evaluation.
We represent clients on contingency, meaning we only get paid if we recover money for them.
Our Process...
Easy as 1. 2. 3!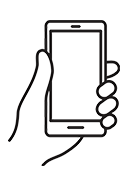 We will determine your case and submit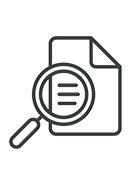 You will get regular update from us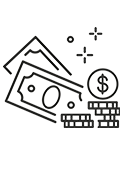 Collect your compensation

"John helped me find doctors, he referred me to his neurologist, his physical therapist, I mean, anything I needed he was right there, every step of the way. I couldn't have asked for a better result from all of this, I would absolutely recommend Gomez Trial Attorneys."

"During the time I was working with Gomez Trial Attorneys, they treated me very, very well. 100% of the time, they believed me, and they were very compassionate. They felt sorry for what happened and they understood the therapy process."

"They held my hand the whole time and kept me in the loop every aspect of my case which was very refreshing to me. They helped me get my settlement offer as fast as possible and I was able to keep my farm"

"The Gomez experience was the best experience it could be for me really, only positive things to say. They really were there every step if the way. Thanks to Gomez Trial Attorneys my dad is able to support my family as a single father"

"He opened the door for me to join his firm to help other brain Injury survivors and I never met another firm who is like this who was so understanding and caring who took the extra step and walked the extra mile with their clients and this is the best"

"I am very satisfied with the outcome with Gomez and I would definitely recommend Gomez to anybody, we tell people all the time, Get Gomez! They are really thorough with everything and they make you feel real comfortable."

"Just helped us through, guided us through, I kept notes all those years, we had questions all the time and they would always keep us informed of what was going on. They just unlayered it, layer by layer, I've never seen anything like them. Thank God for them."
Get your
free consultation
24/7 Support & Free Consultation