Temecula Uber Accident Lawyers
Temecula Uber Accident Lawyers
AIDING UBER ACCIDENT VICTIMS IN TEMECULA
Every day, Temecula residents use Uber to get to where they need to go. The ridesharing app is a convenient option for those who do not wish to drive or cannot do so.
But just as with any other form of transportation, a Temecula Uber ride does not come without risks. Accidents happen every day, affecting the lives of both drivers and passengers.
After a Temecula Uber accident, an experienced Temecula Uber accident lawyer can help you understand your rights and fight for a fair and reasonable settlement. Contact the Temecula car accident lawyers at Gomez Trial Attorneys for a free case evaluation.
COMMON CAUSES OF TEMECULA UBER ACCIDENTS
According to a recent Uber U.S. safety report, on average, Uber provided over 3.1 million rides per day for the year in which most recent data is available. With all those rides, some of them are bound to end badly as drivers lose attention, fall asleep at the wheel, or race from fare to fare.

It may come as a surprise, but while Uber provides a similar service to taxi cabs, the company does not fall under the same laws and regulations as other commercial vehicles. What this means is that drivers do not have to have the same qualifications or carry a set amount of liability insurance (outside of their normal obligations). Under the law, Uber drivers are just like any other driver on the road. They have the same licensing requirements and are just as likely to be in an accident as anyone else.
Some of the most common causes of Uber accidents include:
Speeding: According to the National Highway Traffic Safety Administration, more than 9,000 people died in 2018 as a result of accidents where speeding was a factor. Speeding is dangerous. It increases the severity of injuries and reduces the effectiveness of safety devices.
Distracted driving: Distracted driving has been an increasing problem over the past several years. The most common cause of distracted driving is cell phone use. For Uber drivers, many distractions can take a driver's attention off the road. This includes cell phones, GPS programs, and Uber passengers.
Failure to yield the right of way: As drivers, we expect other drivers on the road to follow traffic laws. When they don't, an accident can occur. Right of way accidents typically take place at intersections. To help prevent these accidents, always use caution before you proceed through an intersection. Look both ways at every intersection, even if you have the right of way.
Improper lane changes: Lane change accidents are dangerous. Because of the position of the vehicles, these types of accidents can cause the drivers to lose control, and sometimes lead to secondary accidents. Always look before you change lanes. If a driver attempts to move into your lane, move out of the way if possible or honk your horn to let the driver know you are there.
Regardless of the type of accident you have a seasoned Temecula rideshare accident attorney can help you navigate the legal process of filing a claim. Contact us today and Schedule a free consultation with one of our Uber lawyers at Gomez Trial Attorneys and let's tackle this issue together.
WHO PAYS AFTER AN UBER ACCIDENT?
Motor vehicle accidents are complicated. Many factors determine who holds financial responsibility in the event of an accident. One of the primary factors is fault. California law requires the at-fault driver to pay for damages after an accident. Although Uber drivers are not employees, Uber provides insurance for all contracted drivers while they are signed in to the app and on the road.
The parties who may hold responsibility in an Uber accident include:
Uber: Uber will pay for an accident if there was a passenger in the vehicle or the driver was on the way to pick up a passenger. Uber also provides uninsured motor vehicle insurance if the accident was caused by an uninsured driver.
The other driver: If another driver causes an accident, both the Uber driver and any passengers will need to file a claim against that driver's insurance.
The Uber driver's personal auto insurance: Uber only covers drivers if they were actively working at the time of the accident. An Uber driver's personal insurance policy will come into play if their app was not on and they were at fault.
Another corporation: In some cases, both drivers may be on the job at the time of the accident. In this event, the other driver's employer's insurance may have financial responsibility for the accident.
YOUR ACTIONS MATTER AFTER AN UBER ACCIDENT
Motor vehicle accidents are very rarely straightforward. Often, an accident case will take significant time to resolve because there is a disagreement over fault or damages. Your actions immediately after the accident and in the days that follow can make a big difference in your Temecula Uber accident case.
Below are some guidelines to follow after an accident.
Always stay at the scene. Whether you are a driver or a passenger, you need to stay at the scene of the accident until the police arrive, unless you are severely injured and need immediate medical attention. If you are the driver, failure to stay at the scene may result in criminal charges. If you can, move out of the way of traffic as soon as possible. This will help keep you and other drivers safe.
Check for injuries: Motor vehicle accidents can cause serious injuries. If you can get up and move around, check all occupants in your vehicle and any other vehicles involved in the crash. If there are any life-threatening injuries, contact 911 right away.
Gather insurance information: If you are a passenger, do not rely on the Uber driver to gather insurance information. Your case is separate from that of the other drivers. Get both drivers' insurance information so you can easily file a claim if you suffer any injuries. Don't assume you know who is at fault. It's a good idea to talk to both drivers in case there is disagreement about who is at fault.
Collect evidence: Again, do not rely on the drivers. Evidence can show who was at fault and may provide information about your injuries. The easiest way to collect information is to take pictures or videos . Be sure to include both vehicles, as well as any property damage. If there were any witnesses to the accident, ask for their contact information.
Go to the doctor: Unless you have an emergency medical condition, the quickest, most affordable option for medical care will likely be your local urgent care. When you go to the doctor, make sure to discuss any pain or new symptoms. You can't receive compensation for injuries the insurance company doesn't know about. Be honest about your injuries. Do not underplay how you are feeling, and do not exaggerate your symptoms. Remember, the insurance company will have access to your medical records.
Contact a Temecula Uber accident attorney: At Gomez Trial Attorneys, our job is to make your life easier. Right now, you shouldn't have to worry about money or prolonged insurance negotiations. An experienced Temecula Uber accident attorney can take care of the bulk of the work so you can focus on your health.
YOUR RIGHTS AFTER AN UBER ACCIDENT
California law allows accident victims to file a Temecula Uber accident claim after a motor vehicle accident. Victims have two years from the date of the accident to file that claim. The sooner you file a claim against the at-fault party, the sooner you can recover damages. Every Temecula Uber accident case is different and every insurance company will look at different variables before they make a settlement offer. However, there are some factors most companies consider in a Temecula Uber accident case.
These include:
Current and future medical bills.
Past and future lost wages.
Pain and suffering.
Emotional anguish.
Wrongful death.
The amount of your recovery will largely depend on the degree of your injuries and how these injuries affect your overall quality of life. An experienced Temecula Uber accident attorney can help you present evidence to show the true effects of your injuries.
FREQUENTLY ASKED QUESTIONS AFTER AN UBER ACCIDENT
One of the best things you can do to protect your rights after an accident is to know your rights. Let's review some of the most commonly asked questions regarding Uber accidents.
WHAT IF MY INJURIES DON'T APPEAR RIGHT AWAY?
It is not unusual for pain to come on days or weeks after an accident. This is why it's always important to collect insurance information from both drivers, even if you feel fine right after the accident. As long as you have their insurance information, you can still file a claim within the statute of limitations. The sooner you can get to a doctor, the more likely the insurance company is to take your injuries seriously.
HOW LONG WILL IT TAKE TO REACH A SETTLEMENT?
The short answer is: it depends. Many factors can affect how long it takes to settle a Temecula Uber accident case. This includes the severity of your injuries, available evidence, and the willingness of all parties to come to a fair and reasonable settlement. In some cases, this may be just a few weeks, in others, a settlement may take more than a year to achieve.
WILL I HAVE TO GO TO COURT?
Maybe. Our goal is always to settle cases outside of court. This is the quickest and most cost-effective option. However, sometimes the other party's insurance company is just not willing to come to the table. In this case, we will not hesitate to take the matter to court. Ultimately, it comes down to whatever is the right decision in each particular case.
WHAT HAPPENS IF MY INJURIES GET WORSE AFTER I SETTLE MY CASE?
Unfortunately, you cannot reopen your case after you sign a settlement agreement. This is why it's best to wait to sign a settlement agreement until your doctor says that your condition is not likely to change anymore. For serious injuries, your attorney will likely try to recover future medical costs and/or future lost wages.
MY CHILDREN WERE IN THE CAR. DO THEY HAVE A CASE?
Yes. Personal injury laws cover all motor vehicle occupants. For minor children, there are two options. You can choose to file a claim on your child's behalf immediately following the accident. The alternative is to wait and allow your child to file a claim themselves when they turn 18. In this case, the statute of limitations will not begin until your child turns 18.
CONTACT GOMEZ TRIAL ATTORNEYS: PROTECTING THE RIGHTS OF TEMECULA UBER ACCIDENT VICTIMS
At Gomez Trial Attorneys, we fight to hold negligent parties accountable. Motor vehicle accidents can cause serious, permanent injuries. When this happens, you deserve justice. Our job is to help you secure a fair and reasonable settlement, so you don't have to shoulder the costs of your injuries alone. When you contact our firm, we'll work with you to create a strategy that is right for you. Don't hesitate to get the help you deserve. To learn more about your rights after an accident,contact us, one of our skilledTemecula personal injury attorneys at(619) 237-3490 or visit us online for a free case evaluation.
Our Process...
Easy as 1. 2. 3!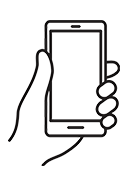 We will determine your case and submit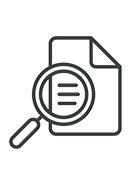 You will get regular update from us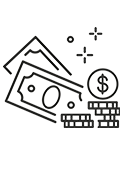 Collect your compensation

"John helped me find doctors, he referred me to his neurologist, his physical therapist, I mean, anything I needed he was right there, every step of the way. I couldn't have asked for a better result from all of this, I would absolutely recommend Gomez Trial Attorneys."

"During the time I was working with Gomez Trial Attorneys, they treated me very, very well. 100% of the time, they believed me, and they were very compassionate. They felt sorry for what happened and they understood the therapy process."

"They held my hand the whole time and kept me in the loop every aspect of my case which was very refreshing to me. They helped me get my settlement offer as fast as possible and I was able to keep my farm"

"The Gomez experience was the best experience it could be for me really, only positive things to say. They really were there every step if the way. Thanks to Gomez Trial Attorneys my dad is able to support my family as a single father"

"He opened the door for me to join his firm to help other brain Injury survivors and I never met another firm who is like this who was so understanding and caring who took the extra step and walked the extra mile with their clients and this is the best"

"I am very satisfied with the outcome with Gomez and I would definitely recommend Gomez to anybody, we tell people all the time, Get Gomez! They are really thorough with everything and they make you feel real comfortable."

"Just helped us through, guided us through, I kept notes all those years, we had questions all the time and they would always keep us informed of what was going on. They just unlayered it, layer by layer, I've never seen anything like them. Thank God for them."
Get your
free consultation
24/7 Support & Free Consultation