Vista Brain Injury Lawyers
Vista Brain Injury Lawyers
When you hear the term "brain injury," you probably think of one of two scenarios. The first may involve what people incorrectly identify as a minor injury—like a concussion—after being struck by an object. The other likely centers around a huge, catastrophic accident.
While both of these scenarios can lead to traumatic brain injury (TBI), TBIs originate from a wide range of circumstances. The causes, symptoms, and lifelong impacts of brain injuries tend to be misunderstood by the general public. It's important to be aware of how these injuries occur and what steps you should take after they happen.
Consider this: the two most common causes of brain injury are falls and motor vehicle accidents. Falls and motor vehicle accidents are far from rare. Most of us drive every day, even if it's only for a short jaunt to the grocery store. Elderly populations face an increased risk of falling and being injured. However, individuals in any age group can fall and hit their heads at any time.
The key to avoiding brain injury is understanding which populations face increased risk and which scenarios present the most danger. Unfortunately, in many cases, TBI is unavoidable. We cannot control how the people around us behave. When others act carelessly or recklessly, it poses a threat to the rest of us.
After you or a loved one sustains a brain injury in Vista due to another's negligence, you should seek legal support right away. A California brain injury attorney will be able to help you understand your rights as a victim. Traumatic brain injuries can have extensive lifelong impacts on the victims' lives. Long term medical care and rehabilitation can have significant costs. Depending on the severity of your injury, you may have to make accommodations to your household. You deserve to pursue legal compensation for the losses that you have suffered and costs you will incur.
Traumatic Brain Injury: 
The Statistics
More than 20 times as many people are hospitalized for TBI every year than for spinal cord injuries. In fact, the annual costs of TBIs in the United States are estimated to be between $48 and $56 billion.
There's no doubt that a traumatic brain injury is a more prevalent issue than one may initially believe. Almost two million people fall victim to TBI across the United States each year. More than five million U.S. citizens are living with a disability that directly resulted from a traumatic brain injury. That number grows by 80,000 to 90,000 people each year.
If you still don't believe TBIs are exceedingly common and incredibly dangerous, check out the statistics below:
1.7 million cases of TBI occur in the United States each year.
An estimated 50,000 TBI victims die annually as a result of their injuries.

50 percent of victims die within two hours of sustaining their injury.

34 percent of all traumatic deaths can be linked to head injuries.
Our mortality risk after head injury increases past age 30.

Individuals who are sixty years of age and older have the highest TBI death rate.
Common Causes of 
Brain Injury
Brain injury often occurs as a result of a serious or violent accident. However, not every instance of brain injury results from a traumatic event. In the worst cases, a simple fall can lead to catastrophic brain damage. In fact, in 2014, falls were the leading cause of TBIs across the nation. Nearly half of emergency room visits for TBIs reported a fall as the cause of injury.
Vehicle crashes are the second most common cause of brain injury. Falls account for close to half of reported TBIs, vehicular accidents account for 20 percent of victims seeking emergency department care.
Older people face a significantly higher risk of sustaining brain injuries. Older individuals are much more likely to fall with nobody around to help than individuals of middle age or younger. Some older populations also struggle to maintain adequate driving and reactionary skills. When older people get behind the wheel, they increase the risk of accidents, which also increases the chances of TBI.
Unfortunately, brain injuries also occur in a variety of circumstances beyond car accidents and falls. Other common causes of TBIs include:
Violence. A violent scenario causing TBI may involve acute trauma like a gunshot wound or a singular instance of physical abuse. In other cases, prolonged domestic or child abuse can lead to traumatic brain injury.
Sports. Head injuries commonly occur during vigorous physical activity. Oftentimes, sport-related injuries involve the brain. High-impact and extreme sports pose an additional risk. Sports injuries most commonly occur in younger populations.
Combat and explosive blasts. Individuals in the military, factory workers, and construction workers are frequently exposed to explosive blasts. Some experts have proposed that the pressure waves caused by explosions pass through the brain, they can cause injury.
Brain Damage and Vehicle Collisions
National statistics demonstrate that between half and three-quarters of TBI accidents can be linked to motor vehicle crashes. Vehicles are tremendously heavy objects with the ability to travel at high rates of speed. If you are involved in a car accident, you may sustain severe injuries as a result.
Commonly TBIs occur during a motor vehicle accident when victims' skulls strike hard surfaces or objects inside the vehicle. Objects may include the steering wheel, dashboard, or windshield. Due to the high amount of force in a collision, accident victims' brains may impact with the inside of their skull. Depending on the severity of impact, victims may experience bruising and bleeding of the brain.
Lesser-Known Symptoms of Brain Injuries
When you think about injuries to the brain, it's tough to imagine that they could cause subtle symptoms. Our brains pilot our bodies, and the majority of injuries to the brain are readily apparent and extremely disruptive. Many people fail to recognize that brain injuries also frequently cause less-noticeable symptoms. Societal stigmas surrounding mental health may cause individuals to hide some impacts of brain injury. An awareness of subtle symptoms and behaviors that may signal a brain injury could save a life.
After sustaining a head injury during a fall or accident, it's critical to seek an evaluation for brain injury. When approaching treatment for TBI, it's better to be safe than to be sorry. If you or your loved one experiences any of the following symptoms, seek medical attention as soon as possible.
Depression. The scientific nature of our brains and the potential impacts of TBI are impossibly complex. Even scientists do not fully understand how our brains function. However, medical experts believe that TBI may lead to depression for one key reason. TBI has the potential to cause changes to the brain's structure. In theory, structural changes to the brain can lead to the onset of depression. Victims may suffer from depression for weeks or months after injury.
Insomnia. In some cases, brain injury can lead to drowsiness and confusion. While both are common symptoms of mild TBIs, such as concussion, more severe TBIs may cause difficulty sleeping. Lack of sleep may contribute to extreme fatigue and feelings of depression.
Emotional instability. Emotional instability is a critical sign that someone who suffered a head injury may have also sustained a brain injury. Many people find it easy to notice when they or their loved ones begin to act more emotional than usual. TBI can lead to mood swings, elevated emotional highs, and depressed emotional lows.
Life After a Brain Injury
Brain injury victims' lives often look much different before and after the event that caused their injury. Some symptoms of TBI manifest soon after the initial injury occurs. Early symptoms of brain injury often include physical pain, emotional suffering, and direct results of any sustained brain damage.
Many people are unaware of the lasting impacts of brain injury. Traumatic brain injuries often cause extensive long-term side effects that can greatly impact how victims live their day-to-day lives.
Physical limitations and cognitive disabilities resulting from TBI are easy to recognize. Some brain injury victims must rely on medical mobility aids for the rest of their lives to maintain any independence. Mobility aids such as wheelchairs and motorized scooters can help victims of TBI reclaim some independence.
Cognitive disabilities may range from impaired attention and memory to improper executive functioning. Much like a physical limitation, cognitive disabilities often cause immense emotional distress. Other common long-term effects of brain injury include:
Difficulty communicating. Victims may struggle to write, hear, or speak.
Emotional trauma. As mentioned above, emotional trauma can manifest in many ways. Some victims may face emotional trauma caused by their injuries or the experiences that lead to them. Others may develop emotional instability as a result of their new life circumstances.
Behavioral impairments. Victims experiencing symptoms involving changes in mood or behavior may exhibit behavioral impairments. For some TBI victims, behavioral impairments last a lifetime. Victims of brain injury may behave in ways that they never had before their accidents.
Spasticity. Spasticity can make it extremely difficult for those with TBI to continue their lives as normal after an accident. Spasticity refers to a condition affecting an individual's control of muscle movement. Damage to the portion of the brain that controls voluntary movement can impact reflexes and sensation. Victims may find it difficult to swallow, speak, and eliminate waste.
Seizures. TBIs frequently cause victims to experience lifelong seizure disorders. Seizure disorders may manifest immediately after injury, or they may develop over time. The sudden onset of strange body movements may signal a seizure. Seizures may be triggered by exposure to certain sounds and images.
Is It Time For Me to Speak to an Attorney?
To protect your legal rights, victims should speak with an attorney as soon as they are medically stable. When another's negligence caused emotional, physical, or monetary damage, an attorney can advise you through the process of seeking compensation.
Countless victims end up partnering with an attorney some time after their accidents. However, many people fail to recognize that they or their property sustained damage in an accident. Others may not seek an attorney because they are unaware of their right to compensation or fear the legal process.
No matter which specific reason has silenced a victim, it's crucial to seek legal counsel if you recognize that:
You suffered significant financial loss due to your TBI;
Your TBI impacts your ability to perform everyday tasks;
Your TBI occurred during an accident caused by somebody else; or
You have experienced emotional suffering and/or physical pain as a result of your TBI.
Recoverable Damages
The damages that you are eligible to pursue compensation for in court will depend on the specifics or your unique case. However, since many instances of TBI share similar features, some damages are commonly awarded, including:
Past, present, and future medical costs associated with the TBI

Including emergency transport from the scene of the accident, diagnostic testing, surgical procedures, prescription medication, various forms of therapy, etc.

Pain and suffering
Required home or vehicle modifications
Loss of wages and/or earning capacity
Permanent disability
Property damage
Our 

Vista Personal Injury

Attorneys Can Help

Due to the high costs associated with TBIs, victims generally need a brain injury lawyer to navigate the complex and multilayered legal system. Personal injury cases, in particular, often prove immensely time-consuming and difficult to litigate. Don't attempt to fight your brain injury case on your own. Find an attorney that you can trust to act in your best interests.
Our office representatives are always ready to assist potential clients who contact our firm. Contact us or call us at (866) 395-6792 today for more information and to determine whether our team will make a good fit for you. We believe that brain injury victims deserve to live their lives unfettered by legal complications. Let us help you seek the compensation you deserve.
At Gomez Trial Attorneys, we understand the value of living a fulfilling life. Don't allow another's negligence to hurt you or your loved one's quality of life.
Our Process...
Easy as 1. 2. 3!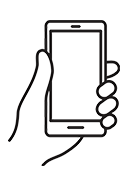 We will determine your case and submit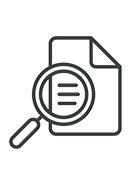 You will get regular update from us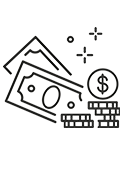 Collect your compensation

"John helped me find doctors, he referred me to his neurologist, his physical therapist, I mean, anything I needed he was right there, every step of the way. I couldn't have asked for a better result from all of this, I would absolutely recommend Gomez Trial Attorneys."

"During the time I was working with Gomez Trial Attorneys, they treated me very, very well. 100% of the time, they believed me, and they were very compassionate. They felt sorry for what happened and they understood the therapy process."

"They held my hand the whole time and kept me in the loop every aspect of my case which was very refreshing to me. They helped me get my settlement offer as fast as possible and I was able to keep my farm"

"The Gomez experience was the best experience it could be for me really, only positive things to say. They really were there every step if the way. Thanks to Gomez Trial Attorneys my dad is able to support my family as a single father"

"He opened the door for me to join his firm to help other brain Injury survivors and I never met another firm who is like this who was so understanding and caring who took the extra step and walked the extra mile with their clients and this is the best"

"I am very satisfied with the outcome with Gomez and I would definitely recommend Gomez to anybody, we tell people all the time, Get Gomez! They are really thorough with everything and they make you feel real comfortable."

"Just helped us through, guided us through, I kept notes all those years, we had questions all the time and they would always keep us informed of what was going on. They just unlayered it, layer by layer, I've never seen anything like them. Thank God for them."
Get your
free consultation
24/7 Support & Free Consultation