Bakersfield Drunk Driving Accident Attorney
Bakersfield Drunk Driving Accident Attorney
One phrase everyone who has been behind the wheel of a car is familiar with is "Don't drink and drive." Unfortunately, many people still disobey this law, and often cause accidents that result in life-altering injuries for other drivers. Bakersfield is, sadly, no exception to this phenomenon, and Bakersfield motorists, pedestrians, and cyclists alike are at constant risk of encountering a dangerous drunk driver.
If you or a loved one has suffered injuries injured because of the unsafe and irresponsible actions of a drunk driver, you are entitled to recovery. Gomez Trial attorneys have deep experience helping drunk driving accident victims in Bakersfield and the surrounding areas. Contact our Bakersfield Drunk Driving Accident Lawyers today at (619) 237-3490 or through our website to schedule a free case evaluation.
GOMEZ TRIAL ATTORNEYS GET RESULTS
With over $550,000,000 received for its clients in the last 20 years, there is no doubt that the lawyers of Gomez Trial Attorneys are committed to securing results for their clients. This impressive number includes more than 125 cases where we obtained more than $1,000,000. The skilled lawyers at Gomez Trial Attorneys are some of the best-known practitioners representing drunk driving accident victims.
With attorneys named Trial Lawyer of the Year in three different years, and 19 separate "Outstanding Trial Lawyer" awards, the Bakersfield Drunk Driving Accident Lawyers at Gomez Trial Attorneys are skilled and have the resources to handle complicated cases. Our Bakersfield drunk driving accident attorneys understand that each case is unique and bring exemplary communication and compassion to each client.
ESTABLISHING FAULT AFTER A BAKERSFIELD DRUNK DRIVING ACCIDENT
If you were in an accident with a drunk driver around Bakersfield, it feels obvious that the impaired driver was responsible for the accident. The analysis is not always this straightforward. Work with an attorney to understand the laws for impaired driving. These laws will affect whether the impaired driver will be found negligent and are important to establish a case against the impaired driver to increase your odds of recovery.
IMPAIRED DRIVING IN CALIFORNIA
Each state has its own laws setting detailing what constitutes impaired driving in that state. California law prohibits the following:
Any person under the influence of any alcoholic beverage and drives a vehicle;
Any person who has a blood alcohol concentration (BAC) of 0.08 percent or more and drives a vehicle;
A person who is addicted to the use of any drug and drives a vehicle unless the individual is participating in an approved narcotic treatment program;
A person who has a BAC of .04 or more and drives a motor vehicle when a passenger for hire is a passenger in the vehicle;
A person who is under the influence of any drug and drives a vehicle; and
A person who is under the combined influence of any alcoholic beverage and drug and drives a vehicle
If an individual is on probation for any alcohol or drug-related driving offenses, it is unlawful for that individual to operate a motor vehicle at any time with a BAC of 0.01 percent or more.
While the parameters above may seem straightforward, the phrase "under the influence" is vague and subjective. Courts have often found that "under the influence" means any time an individual's physical or mental abilities are impaired to such a degree that the individual no longer can drive a vehicle with the caution characteristic of a sober person of ordinary prudence under the same or similar circumstances.
If the individual's BAC is below 0.05 percent, the law presumes that they were not under the influence of alcohol, but other evidence demonstrating the requisite level of impairment might overcome this presumption.
Violation of these laws is a criminal offense. The consequence for the offense will depend on any prior, similar offenses but can include probation, jail time, fines, required DUI school, and driver's license suspension. In addition to the criminal offense, any individuals who are injured because of the unlawful conduct can pursue a civil claim against the offender.
BUILDING A CASE FOR RECOVERY
If another party acts negligently or intentionally in a way that causes injury to you, they are responsible for your injuries. This is often the case in drunk driving accidents, but the amount of evidence required may depend on the driver's BAC.
BAC of 0.08 or more. Driving with a BAC of 0.08 or more is a violation of California laws and is strong evidence of negligence.
BAC under 0.08. If the driver registered a BAC of 0.08 or under within three hours of the accident, if the BAC was not taken, or if the driver was on drugs, this is a subjective offense. You will need to establish that the driver was "under the influence" of alcohol or drugs to establish a strong case of negligence.
The following evidence is often used to prove the impairment of the driver:
Witness or police testimony of erratic driving, including weaving or swerving;
Failed field sobriety tests;
Evidence of an elevated BAC, even if below 0.08
Slurred speech;
The obvious odor of alcohol or drugs;
Red and watery eyes; and
Other objective signs of intoxication
Be sure to secure a police report at the time of the accident. The police will perform important tests that will contribute to the success of your case, including BAC testing and field sobriety testing. Their results, observations, and witness information will be detailed in a police report. If for some reason you can't secure a police report, gather as much documentation as possible, including witness contact information, and pictures and video of the accident scene. Our Bakersfield drunk driving accident lawyers can help you get the police report later.
Your case will grow more complicated if the impaired driver was an employee acting in the course of their business. In this scenario, the employer may also be liable for your injuries. A Bakersfield drunk driving attorney at Gomez Trial Attorneys can work with you to evaluate a potential case against the employer.
BAKERSFIELD DRUNK DRIVING ACCIDENT INJURIES
Nearly 30 people die every day in the United States from drunk driving crashes, and more than 10,000 lives are lost per year. There are nearly 1,000 drunk driving fatalities every year in California, and Kern County, home to Bakersfield, is one of the counties with some of the most fatal and severe injuries due to alcohol-impaired driving.
These Bakersfield drunk driving vehicle accidents often result in serious injuries. The cost of alcohol-related crashes across the country, primarily from medical treatment, is more than $44 billion.
While the medical impact of every accident is different, common injuries include:
Head and traumatic brain injuries: Head and traumatic brain injuries occur when passengers are thrown from a vehicle or when their head strikes any part of the vehicle, including the dashboard or windshield. These injuries come with a significant risk of long-term physical or cognitive disabilities.
Back and neck injuries: Soft tissue and other neck and back injuries are common injuries from motor vehicle accidents. Treating neck and back injuries often requires physical therapy for months to years after the accident. Even with physical therapy, these injuries can cause chronic pain for the rest of the injured individual's life.
Spinal injuries: The spinal cord is responsible for communicating between the body and the brain. Injuries range from herniated discs, slipped discs to nerve damage. A severe injury to the spinal cord can result in paralysis.
Internal injuries: The body can take a beating during a car accident, coming into contact with any number of surfaces or objects. Any blow or impact to the body risks internal damage to organs, including the heart, lungs, kidney, and liver. These injuries may go undiscovered for hours and days and can become fatal if left untreated too long.
Skin injuries: A car accident victim can suffer from lacerations and burns. If the burn or laceration is bad enough, the individual will suffer from permanent scarring or disfigurement.
Broken bones: Broken bones will certainly limit the victim's ability to immediately return to their normal life. If the break is severe, surgery or long-term rehabilitation will be necessary.
Cuts and bruises: While not as obviously limiting as other injuries, cuts, bruises, torn ligaments, and pulled muscles will limit the injured individual's mobility as they adjust to life after the accident.
A drunk driving accident victim may well suffer injuries that require medical treatment, including doctor's bills, hospital visits, physical therapy, or prescription medication. Many injuries will affect their ability to enjoy life in the same way as before the accident.
SEEKING RECOVERY FOR BAKERSFIELD DRUNK DRIVING ACCIDENT INJURIES
Victims of drunk driving accidents are likely to spend significant time, money, and emotional energy dealing with their injuries. The negligent driver and their insurance company are responsible for the costs of these injuries. Some damages compensate for the victim's economic losses, while others compensate for more subjective injuries; both should be included in your damages claim.
Common damages after a Bakersfield drunk driving accident include:
Medical expenses: Economic damages include any out-of-pocket payments you have made for medical costs, including hospital stays, doctor's visits, ambulance services, medication, and physical therapy. Include the cost of future expenses in these damages as well.
Lost income and future earnings: Many injuries require the victim to miss work or work a reduced schedule. Salary and wages lost due to your injuries are recoverable. If your injuries limit your ability to work at full capacity or continue the same job duties, an economist can help calculate your lost future earning potential to be included in your damages demand.
Property damage: If the accident caused your vehicle or other property to be destroyed or damaged, the cost of repair or replacement for this damaged property is recoverable. Be sure to consider other property in your car, such as electronics or car seats.
Emotional distress: A drunk driving accident can leave the victim shaken and fearful to get back on the road. Victims often suffer from ongoing emotional distress in the form of anxiety, depression, or PTSD. Work with your lawyer to determine the appropriate amount of damages to assign to emotional distress.
Loss of enjoyment: People's lives include many activities that are no longer feasible after an injury, like sports, gardening, or playing an instrument. If you were forced to abandon an activity that was previously an important part of your life, your lawyer can help reflect this loss in your request for damages.
Punitive/exemplary damages: These damages punish the defendant rather than compensate the victim. California law requires a showing that the defendant acted with oppression, fraud, or malice to justify the award of punitive damages. While negligence, gross negligence, and recklessness are generally not sufficient to give rise to a punitive damages claim, the conscious disregard associated with drunk driving may be sufficient. An attorney can help analyze your case.
You need a clear picture of your damages to assess any settlement offer brought by the defendant or their insurance company. The responsible party will not want to pay their full obligation, so initial settlement offers will significantly undervalue your claim. An attorney can help evaluate the strength of your case and any settlement offers you receive.
Be sure to promptly bring your claim. If you delay longer than two years, the court may deny your claim. The responsible party is likely to take advantage of any delay. If your injuries occurred more than two years ago, an attorney can work with you to analyze whether you qualify for an exception to the two-year statute of limitations.
CONTACT OUR EXPERIENCED BAKERSFIELD DRUNK DRIVING ACCIDENT ATTORNEYS TODAY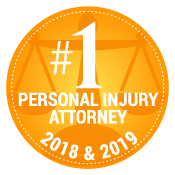 The Gomez Trial Attorneys law firm has a long history of helping clients in the Bakersfield community and surrounding areas secure a recovery for their injuries.
Our Bakersfield personal injury attorneys help clients with answers to legal questions, establish the value of damages incurred by victims, analyze the facts and evidence of a case to determine liability, prepare legal documents, and consider settlement offers. We strive to provide consistent, reliable, and excellent representation for our clients. The sooner you contact a lawyer, the more likely you are to secure positive results in your case.
If you become a client of Gomez Trial Attorneys, we will not collect any attorney fees unless you recover money through a settlement or court award. If you are located in Bakersfield or the surrounding area, contact us today or dial (619) 237-3490 for a free case evaluation.
---
Gomez Trial Attorneys
1825, 18th Street
Bakersfield, CA 93301
(619) 237-3490
Our Process...
Easy as 1. 2. 3!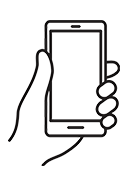 We will determine your case and submit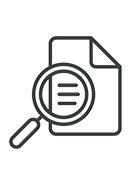 You will get regular update from us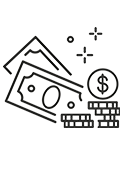 Collect your compensation

"John helped me find doctors, he referred me to his neurologist, his physical therapist, I mean, anything I needed he was right there, every step of the way. I couldn't have asked for a better result from all of this, I would absolutely recommend Gomez Trial Attorneys."

"During the time I was working with Gomez Trial Attorneys, they treated me very, very well. 100% of the time, they believed me, and they were very compassionate. They felt sorry for what happened and they understood the therapy process."

"They held my hand the whole time and kept me in the loop every aspect of my case which was very refreshing to me. They helped me get my settlement offer as fast as possible and I was able to keep my farm"

"The Gomez experience was the best experience it could be for me really, only positive things to say. They really were there every step if the way. Thanks to Gomez Trial Attorneys my dad is able to support my family as a single father"

"He opened the door for me to join his firm to help other brain Injury survivors and I never met another firm who is like this who was so understanding and caring who took the extra step and walked the extra mile with their clients and this is the best"

"I am very satisfied with the outcome with Gomez and I would definitely recommend Gomez to anybody, we tell people all the time, Get Gomez! They are really thorough with everything and they make you feel real comfortable."

"Just helped us through, guided us through, I kept notes all those years, we had questions all the time and they would always keep us informed of what was going on. They just unlayered it, layer by layer, I've never seen anything like them. Thank God for them."
Get your
free consultation
24/7 Support & Free Consultation