California Birth Injury Attorney
California Birth Injury Attorney
When Your Child's Arrival Turns Tragic Due to Medical Negligence
The arrival of your baby is a highly anticipated moment of joy. After months of anticipation, when the day arrives, you trust your medical team to deliver your baby safely.
Unfortunately, a medical mistake can cause a birth injury that may
not appear until weeks, months, or even years later. This preventable
medical mistake, either due to a negligent doctor, nurse, or facility
changes the course of your family's life. Depending upon the severity of
their birth injury, your child may require a lifetime of expensive
medical and personal care.
If your doctor or medical team made a medical mistake that resulted in a serious birth injury, contact our California birth injury lawyers to discuss your options today. A California personal injury lawyer
at Gomez Trial Attorneys is ready to talk to you about you, your
child's injuries, the difficulties you are facing, and how we can help
you by pursuing a civil claim.
Table of Contents
Birth Injuries and Your Child's Future
A birth injury that results in a permanent disability can affect:
Your baby and his or her future.
Your relationship with your spouse or partner.
The baby's siblings.
Your employment.
Your finances.
The emotional health of your entire family.
When your baby suffers a serious birth injury, it isn't fair. Those responsible for the injury are liable under California law. A personal injury claim places you as the plaintiff and makes those liable defendants. Proving liability involves a careful review of evidence regarding your baby's injury, the resulting disability, and the costs that resulted due to medical negligence.
Determining your child's future medical care needs is just one part of what our team can do for you. While estimating future medical expenses isn't easy, rising medical costs are clear indicators that fair compensation is necessary and expected.
Doctors are humans and as such, can make mistakes like the rest of us. Doctors are also bound to deliver a certain standard of care that keeps patients safe from harm. No one should have the birth of their child turn from triumphant to tragic due to an overworked doctor or undertrained nurse.
How Gomez Trial Attorneys Can Help You
While you may already suspect that something is wrong with your child, the official medical diagnosis can devastate you. It can change your hopes and dreams for your child's future and fill your days with anxiety.
Fighting large medical facilities and well-known or popular doctors isn't easy. An insurance company representative may contact you to settle the case quickly. During this time of great stress, you may feel tempted to accept their offer. Do not speak with insurance representatives and contact our office instead.
The initial settlement offer from an insurance company is most likely the least amount they are willing to pay. Their primary interests lie with their client and the bottom line of their own company. Insurance company representatives will imply high-pressure tactics to get you to accept their offer. Do not sign any documents. Should you accept their offer, you may lose your right to pursue a civil action later should your child's condition worsen.
Our attorneys are well-aware of the tactics insurance companies use to pay as little as possible. We aggressively fight for the compensation our clients deserve. At the same time, we treat our clients with the respect they deserve. Our goal is to secure the best outcome possible for you and your child's future.
Trying to negotiate with an insurance company on your own isn't a good idea. Not only will it add to your existing stress, but it can also leave you feeling frustrated and without any funds for your child's medical care. Insurance companies are very skilled at what they do, and this is why having an experienced attorney on your side is vital for protecting your best interests.
In the last 10 years, our firm has collected more than $500 million in verdicts and settlements. Much of our success is the result of jury verdicts, because unlike most attorneys, we never hesitate to go to trial when necessary to achieve the right outcome.
You do not have to go through this experience alone. Our attorneys provide compassion and support. Knowing someone is fighting alongside you can provide you with peace-of-mind during this difficult time.
Types of Birth Injuries
Despite the advances in medical technology, birth injuries remain a risk every time a baby enters the world. From negligent doctor care to an insufficient number of nurses, a birth injury has devastating—and life changing—results for you and your family.
Common types of birth injuries include:
Congenital Cerebral Palsy
According to the Centers for Disease Control (CDC), cerebral palsy is the most common motor disability in children. CP affects a person's ability to control their muscles due to brain damage or poor brain development.
Congenital cerebral palsy relates to brain damage that occurs before or during birth. It represents approximately 80 to 90 percent of cerebral palsy patients. Signs of possible cerebral palsy may appear long after the birth. Developmental delays and other concerns typically occur during the following stages of your baby's growth:
Baby Younger Than Six Months
The baby feels stiff.
The baby's head lags when picked up from lying on its back.
Baby Older Than Six Months
The baby doesn't roll over.
The baby is unable to bring their hands together.
Baby is Older Than 10 Months
The baby crawls in a lopsided manner.
The baby scoots on its buttocks and does not crawl on all fours.
Cerebral palsy is a lifelong disability. Associated problems throughout the patient's life can include possible seizures, dental problems, and impaired hearing and vision. Although congenital cerebral palsy can occur before or during birth, a diagnosis determining the severity is possible around the age of two.
Nerve Injuries
When a nerve injury occurs before or during birth, the nerve damage results in weakened muscles. If the use of forceps during delivery caused nerve damage to your baby, you may be entitled to compensation.
Examples of the types of nerve injuries possible during the birthing process include:
Facial: Results in an uneven facial expression.
Brachial plexus: Affects the hands and/or arms.
Phrenic nerve: Causes difficulty breathing.
Spinal cord: Results in some form of paralysis.
These are just a few examples of the types of injuries that can occur before and during delivery. Whether it was due to the careless use of a medical device or some other form of negligence, we can help. Let a member of our legal team provide you with a free case evaluation.
Understanding Medical Malpractice
When a serious birth injury happens due to negligence, it is a matter of medical malpractice. A study conducted by researchers at John Hopkins University found that medical mistakes are the third leading cause of death in the United States.
Determining liability for a birth injury requires a careful review of your case. In addition to the obstetrician, the hospital, nurses, and other medical personnel may be liable for your damages.
As the plaintiff in your civil claim, you must prove the following:
The defendants violated the standard of care.
The birth injury resulted due to negligence.
Pursuing a medical malpractice claim is best left to an experienced personal injury firm. The complexity of a medical case requires careful preparation, negotiation skills, and trial experience should your case go before a jury.
The difficult time of adjusting to your child's special needs is no time to deal with the legal process. By placing your case in the hands of a highly-qualified legal team, you can better focus your attention on your child and your family.
California Statute of Limitations
The statute of limitations is a strict deadline for filing a civil claim. California law allows two years from the point of injury for filing a personal injury claim. If an injury isn't discovered until sometime after the accident, then the time begins at the moment of discovery and lasts for one year.
Medical negligence cases involving minors have a different statute of limitations. Injuries to a child under the full age of six must be brought within three years or before the child's eighth birthday, whichever is longer.
If your child suffered a birth injury but did not receive a diagnosis until years later, contact us. After careful review of your case, our legal team can determine if the statute of limitations allows you to file a personal injury claim.
No matter when you learn that your child's diagnosis relates to a birth injury, it is important you act quickly. The window of opportunity for pursuing damages can pass, leaving you without the chance to pursue compensation.
Possible Compensation for Injury
While each personal injury case is different, you may be entitled to damages for your child's birth injury. Depending upon the details of your case, you may be entitled to compensation for medical bills, lost wages, and pain and suffering.
Most personal injury cases settle out-of-court. If we are unable to secure the compensation you deserve out-of-court, we are ready and willing to go to trial. At Gomez Trial Attorneys, our team has years of experience presenting cases before juries. We can use this experience to pursue the best outcome possible for your case.
There are generally two main types of damages in a civil case: economic and non-economic.
Economic damages – Economic damages include those that are easy for juries to calculate and understand. Medical bills are one example of economic damages. Any costs associated with your child's care may also qualify as economic damages.
Non-economic damages – These types of damages are less tangible and harder to assign a dollar amount to. Pain and suffering are one example of non-economic damages. The loss of the child's quality of life they may have experienced had they not become disabled is another example of non-economic damages.
The costs associated with raising a special needs child can far exceed your personal budget. Disabilities like cerebral palsy can require years of therapy, medications, and doctor appointments. Children with severe cerebral palsy may need personal care in a private facility or with an in-home health aide.
If your child's disability is the result of a birth injury, you may be entitled to compensation for your damages. No one should pay out-of-pocket for expenses that are the result of a medical error or medical negligence. To learn more about how our legal team can help you pursue possible compensation, call us.
Protect Your Best Interests With Gomez Trial Attorneys
Do not think that just because your child received a diagnosis years after their birth that you cannot pursue legal action. The statute of limitations may still allow you to file a claim against those responsible for your child's birth injuries. It remains imperative, however, that you contact us for a free case evaluation as soon as possible.
The sooner we review your case, the sooner we can determine the best course of action for you. This includes determining liability, collecting medical reports, and preparing your case for a possible trial. It is easy to let time slip away when you have so much on your mind. Contacting a personal injury attorney is an important first step in pursuing the compensation you need for your child.
You have nothing to lose by contacting us for a free case evaluation. Should you decide to pursue a civil action, we will keep you informed throughout the process. Our open lines of communication will never leave you wondering about the status of your case.
Let Gomez Trial Attorneys fight large insurance companies, doctors, and facilities on your behalf. To learn more about how we can help you, call (619) 237-3490 or contact us online today.
Our Process...
Easy as 1. 2. 3!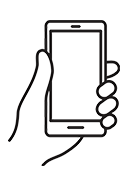 We will determine your case and submit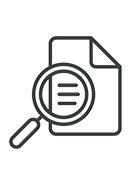 You will get regular update from us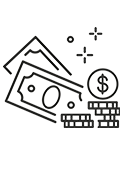 Collect your compensation

"John helped me find doctors, he referred me to his neurologist, his physical therapist, I mean, anything I needed he was right there, every step of the way. I couldn't have asked for a better result from all of this, I would absolutely recommend Gomez Trial Attorneys."

"During the time I was working with Gomez Trial Attorneys, they treated me very, very well. 100% of the time, they believed me, and they were very compassionate. They felt sorry for what happened and they understood the therapy process."

"They held my hand the whole time and kept me in the loop every aspect of my case which was very refreshing to me. They helped me get my settlement offer as fast as possible and I was able to keep my farm"

"The Gomez experience was the best experience it could be for me really, only positive things to say. They really were there every step if the way. Thanks to Gomez Trial Attorneys my dad is able to support my family as a single father"

"He opened the door for me to join his firm to help other brain Injury survivors and I never met another firm who is like this who was so understanding and caring who took the extra step and walked the extra mile with their clients and this is the best"

"I am very satisfied with the outcome with Gomez and I would definitely recommend Gomez to anybody, we tell people all the time, Get Gomez! They are really thorough with everything and they make you feel real comfortable."

"Just helped us through, guided us through, I kept notes all those years, we had questions all the time and they would always keep us informed of what was going on. They just unlayered it, layer by layer, I've never seen anything like them. Thank God for them."
Get your
free consultation
24/7 Support & Free Consultation