Bakersfield Pedestrian Accident Attorney
Bakersfield Pedestrian Accident Attorney
Pedestrian accidents are among the most serious and dangerous of all types of traffic accidents. Pedestrians lack the protection provided by cars, trucks, and buses, putting them at greater risk for injury and death.
The vast majority of accidents that involve pedestrians occur because of reckless or inattentive drivers. If you or your child sustained injuries in a California pedestrian accident, then you may have the right to recover substantial financial compensation for your injuries and losses. If you live in the Bakersfield area, contact the Bakersfield Pedestrian Accident Lawyers at Trial Attorneys for a free case evaluation to discuss the details of your pedestrian accident and how it has affected your life.
GOMEZ TRIAL ATTORNEYS' RESULTS IN PEDESTRIAN ACCIDENT CLAIMS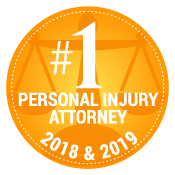 The award-winning litigators at Gomez Trial Attorneys have extensive experience advocating for injured accident victims, including those involved in pedestrian accidents. Our commitment to client service, case preparation, and professional excellence has led to the recovery of hundreds of millions of dollars in damages for our clients.
Two recent pedestrian accident claims resulted in a $4,500,000 settlement for a client who suffered a brain injury in a pedestrian accident and a $1.7 million jury award for a client who suffered a back injury in a pedestrian accident. These are only examples and do not guarantee a specific outcome for your pedestrian accident claim.
Each case has distinctive facts and circumstances that can add to or detract from its value. Our clients can depend on the fact that Gomez Trial Attorneys has the knowledge and the resources to build the strongest case for their particular circumstances. Our offices even have a full courtroom and jury deliberation area to conduct mock trials and hold focus groups to prepare client cases and give them the best chances for recovering the maximum amount of compensation.
COMMON CAUSES OF PEDESTRIAN ACCIDENTS
According to the California Office of Traffic Safety (OTS), more than 100 pedestrians suffer severe or fatal injuries in Bakersfield each year. California has the most pedestrian deaths of all states, and they have been on the rise over the last several years resulting in a fatality rate 25 percent higher than the national average.
The vast majority of pedestrian-involved traffic accidents in Bakersfield are not intentional—yet the drivers of the vehicles that struck pedestrians could have prevented most of these accidents by exercising reasonable care.
A variety of scenarios can lead to a motor vehicle striking a pedestrian. Some common ones in Bakersfield include:
DRIVING UNDER THE INFLUENCE
Using drugs and consuming alcohol before driving is not only illegal, but it puts everyone on the road at risk for accident and injury, including pedestrians. Drivers who take the wheel while impaired by drugs or alcohol cannot process the information in front of them quickly enough to make good judgments, which inevitably leads to dangerous accidents. Decreased reaction time means an impaired driver who sees someone walking or running cannot stop quickly enough to avoid an accident.
The National Highway Transportation Safety Administration (NHTSA) states that once drivers reach the legal limit of 0.08 blood alcohol content, they have poor muscle coordination, which impactions vision, speech, hearing, and reaction time. However, even one sip of alcohol can impair a driver's abilities enough to result in tragedy.
It's not only recreational drug and alcohol use that can lead to severe and deadly pedestrian accidents. Prescription medications also impair drivers when taken incorrectly; and, mixing alcohol and prescription drugs further amplifies the potential dangers of driving under the influence. At Gomez Trial Attorneys, we help pedestrians who have suffered injuries hold drunk and drugged drivers accountable.
FAILURE TO YIELD
California drivers have a special duty of care towards pedestrians walking, jogging, or running along any Bakersfield street, whether or not it has a sidewalk. When drivers fail to uphold their duty, accidents occur.
Failing to yield to a pedestrian is a common prelude to a deadly accident. Pedestrians should of course always exercise caution by using sidewalks and crosswalks, walking against traffic when sidewalks are not available, and looking both ways before crossing any road. However, even when a pedestrian does not exercise due caution, drivers still have a responsibility to yield the right of way to them. No vehicle should ever strike a pedestrian, and drivers must always remain in control enough to avoid a collision.
DISTRACTED DRIVING
Distracted driving causes many pedestrian-related traffic accidents. Cell phone use commonly distracts drivers visually, manually, and cognitively, creating a triple threat for others who share the road with them. Fortunately, California is among the many states that have outlawed drivers using phones or any other electronic device while holding it in their hands. California drivers over age 18 can use their cell phones while operating a vehicle only with a hands-free feature or device; the state prohibits cell phone use of any kind for drivers under age 18.
Although cell phones immediately come to mind when you hear the term distracted driving, many other distractions behind the wheel can also lead to deadly pedestrian accidents.
These include:
Adjusting the radio, GPS, A/C, seats, or other vehicle features
Eating and drinking while operating a vehicle
Reaching for items on the floor or in the back seat
Tending to other passengers, especially young children
Heated discussions and arguments with passengers
Grooming habits such as putting on makeup and combing hair
Concentrating on events, often a traffic accident, outside the vehicle
Daydreaming
FATIGUED DRIVING
Pedestrians can also get hurt in accidents caused by fatigued drivers. Excessive tiredness can lead to a driver falling asleep at the wheel or nodding off for a second or two (called microsleep). However, even drivers who manage to stay awake behind the wheel while driving fatigued can pose a serious risk to pedestrians.
In fact, drowsy drivers are just as dangerous to Bakersfield pedestrians as drunk drivers. The Federal Motor Carrier Safety Administration (FMCSA), the agency tasked with regulating the trucking industry, has studied the relationship between driving and sleep deprivation, and its research has revealed that drivers who go 18 hours without sleep suffer the same level of impairment as a drunk driver who has reached the legal limit of 0.08 blood alcohol content.
Truckers and shift workers often fight fatigue behind the wheel. So do drivers who suffer from untreated sleep disorders. In fact, by some estimates, roughly one-third of all Californians get less sleep than they need to stay at peak alertness. The legal team at Gomez Trial Attorneys holds trucking companies, truckers, and any other motorists accountable for accidents caused by their failure to get enough sleep.
RECKLESS DRIVING
Many driver actions constitute reckless driving, which specifically refers to driver behaviors that show a blatant disregard for personal safety, traffic regulations, and the safety of others who share the road, including pedestrians.
Reckless drivers speed in heavy traffic, when roads are unsafe, and during inclement weather. They rarely drive the speed limit and weave in and out of traffic like they own the road. Reckless drivers frequently fail to see pedestrians or lack adequate time to react and avoid a collision. Reckless drivers are often so erratic that pedestrians cannot see them, anticipate for them, or prepare. Reckless driving leads to accidents and injury, especially for pedestrians.
POOR ROAD MAINTENANCE
Motor vehicle drivers are indeed responsible for most pedestrian accidents, but some situations occur where a driver might not be liable for striking a pedestrian. Poor road maintenance is one of those exceptions. Bakersfield, Kern County, and the State of California are responsible for maintaining streets, roads, and highways. If a pedestrian falls in a crosswalk because of a pothole, missing manhole cover, or other disrepair, a government entity or private property owner might be liable for damages related to injuries.
Other examples of poor road maintenance that might lead to a pedestrian accident include:
Malfunctioning or broken stop lights
Broken stop signs, yield signs, and other traffic control devices
Worn crosswalk signs or malfunctioning crosswalk signals
Missing signs and signals
If drivers aren't aware they need to reduce their speed or come to a stop, they can easily strike a pedestrian who is running or walking. Pedestrians have the right of way, but poor road maintenance can make it difficult for drivers to avoid them.
STAYING SAFE AS A PEDESTRIAN
To avoid the trauma of a pedestrian accident, pedestrians can take steps to keep themselves safe, including:
Avoid walking at night, but if you do, wear bright clothing and carry a flashlight.
Avoid jaywalking and make eye contact with a driver before you cross the road in front of a vehicle.
Stay sober, so you have more control over when and how you cross the street.
Avoid distractions, like talking and texting on your cell phone.
Obey traffic signals and watch for turning vehicles.
Cross streets at intersections and designated crosswalks.
Look both ways before crossing.
COMPENSATION FOR BAKERSFIELD PEDESTRIAN ACCIDENT INJURIES
Victims of Bakersfield pedestrian accidents often have the right to take legal action against the driver or another party who caused the accident, seeking financial compensation. The type and amount of compensation a victim might have the ability to recover can vary widely depending on the circumstances.
However, as a general matter, Gomez Trial Attorneys clients who suffer injuries in pedestrian accidents in Bakersfield can often seek compensation for:
Medical treatment costs, including ambulance ride, emergency room visit, hospital stay, diagnostic tests, surgery, aftercare, medication, and travel expenses to and from the doctor/hospital
Estimated future medical treatment when a pedestrian accident leads to severe injuries that require extensive recovery, additional surgery, or cause a permanent condition or disability requiring ongoing treatment, often for life
Costs for rehabilitation which include any type of specialist, such as a physical, occupational, or behavioral therapist, who helps accident victims regain lost functions, rebuild muscles, learn new ways of doing things, physically cope with their injuries, and mentally cope with injuries
Expenses for assistive devices such as prosthetic limbs, canes, and wheelchairs
Lost wages for time away from the job as a result of the pedestrian accident and injuries
Estimated lost wages when a pedestrian accident causes a catastrophic injury that prevents an accident victim from returning to work or seeking gainful employment in the future
Physical and emotional pain and suffering
Loss of consortium with a spouse
Reduced quality of life
Scarring and disfigurement
Punitive damages when a pedestrian accident is a result of malice or extreme negligence
If you have lost a loved one as a result of fatal injuries from a pedestrian accident, you could also recover some damages listed above depending on your relationship with the deceased. California law permits eligible surviving family members to seek compensation by filing a wrongful death action against the at-fault driver or other party with legal liability.
In addition to the damages listed above, wrongful death lawsuits may also compensate family members for funeral costs and burial expenses as well as losses based on their relationship with the deceased. For example, children may receive compensation for the loss of parental support and guidance and widows or widowers may receive compensation for the loss of companionship. The Bakersfield pedestrian accident attorneys at Gomez Trial Attorneys have the skill and experience to represent families grieving from the loss of a loved one in a pedestrian accident.
BAKERSFIELD PEDESTRIAN ACCIDENT FAQ
With mild weather and a lot of businesses close to each other, California is a popular location for pedestrians. However, because pedestrians are required to use the same streets as vehicle traffic, hazards exist for individuals who choose to walk.
If you were injured or have lost a loved one due to a pedestrian accident, you likely have a lot of questions. Many of those questions may involve how to acquire compensation to help cover the expenses you face due to your injuries.
Below we answer some of the most commonly asked questions about pedestrian accidents we get from our Bakersfield clients.
HOW CAN I RECOVER DAMAGES RELATED TO MY BAKERSFIELD PEDESTRIAN ACCIDENT?
If you or your loved one were struck by a car while walking due to the carelessness or recklessness of another driver, you can pursue compensation for your injuries through a Bakersfield pedestrian accident lawsuit. Pedestrian accident claims are a form of personal injury lawsuit in which injured individuals attempt to prove liability for their accidents and seek compensation to cover the expenses and life impacts that result from their injuries.
WHAT TYPES OF DAMAGES ARE AVAILABLE TO ME?
In Bakersfield, individuals who have been injured in pedestrian accidents are entitled to seek both economic and non-economic damages.
Economic damages are out-of-pocket expenses incurred due to an injury, such as:
Medical expenses, including emergency treatment at the scene or in the emergency department; transport to the hospital by ambulance or air; diagnostic testing, such as X-rays and MRIs; hospitalization; surgical and physician services; prescription medication; physical therapy and rehabilitation. Also covered is mobility equipment, such as wheelchairs or crutches.
Lost income due to being too injured to work or required to miss work to attend an injury-related appointment.
Loss of future earning capacity if your injuries result in permanent disability and if you can no longer work or earn the same amount of money as you did before the accident.
Non-economic damages are also recoverable after a pedestrian accident. This type of damage refers to the impacts that the injury has had on your life.
Examples of non-economic damages in pedestrian accident cases include the following:
Physical pain and suffering
Emotional distress
Loss of the enjoyment of life
Loss of consortium, which is the damage suffered by an injured person's spouse due to loss of physical intimacy and companionship resulting from an injury
ARE MOTORISTS ALWAYS RESPONSIBLE FOR BAKERSFIELD PEDESTRIAN ACCIDENTS?
No, contrary to popular belief, pedestrians don't always have the right-of-way, and motorists aren't always to blame for pedestrian accidents.
According to California law, while motorists are required to yield the right-of-way in marked or unmarked intersections, pedestrians also have a duty of care to protect their own safety by:
Not darting out from the curb when cars are approaching and are close enough to create a hazard.
Not unnecessarily stopping or slowing down traffic while crossing an intersection.
These limitations are important, but the overwhelming burden is on the driver of the vehicle to avoid collisions with pedestrians.
HOW DO I PROVE LIABILITY FOR MY BAKERSFIELD PEDESTRIAN ACCIDENT?
Injured individuals can prove liability for their pedestrian accidents by establishing the following elements of negligence:
The motorist owed the pedestrian a duty of care to drive safely and lawfully.
The motorist breached this duty of care. Whatever action the motorist took that was contrary to the duty of care constitutes the breach. Such actions include driving while impaired, distracted driving, failing to yield the right-of-way, or any other action that may result in an accident.
The breach caused the accident, which resulted in injuries and subsequent expenses and life impacts.
IS THERE AN ADDITIONAL DUTY OF CARE THAT A MOTORIST HAS TOWARD CHILD PEDESTRIANS?
Child pedestrians are owed a greater duty of care than adult pedestrians, to account for a child's relative inability to perceive danger. What this means is that adult motor vehicle operators must take greater care to slow down and look out for children in areas where children are commonly present, such as in parks, residential neighborhoods, and areas surrounding schools.
ARE PEDESTRIANS REQUIRED TO STAY ON THE SIDEWALK?
No, pedestrians aren't required to stay on the sidewalk, though walking on the sidewalk is recommended if there is one available. In the absence of a sidewalk, a pedestrian should walk on the far edge of the road or bicycle lane, facing traffic.
MY LOVED ONE DIED AS A RESULT OF A BAKERSFIELD PEDESTRIAN ACCIDENT. MAY I RECOVER DAMAGES?
If your accident was the result of a careless or reckless motorist, you can recover damages through a wrongful death lawsuit.
A wrongful death lawsuit allows family members of the decedent to recover certain damages, such as:
Burial and funeral expenses
The amount of money the decedent would have earned in income had he or she not died
Loss of the companionship and support that the decedent provided to his or her family
Individuals who are eligible to obtain compensation through a wrongful death lawsuit include:
The decedent's spouse or domestic partner
Children
Grandchildren, if the decedent's children are also deceased
Other minor children, such as step-children, who relied on the decedent for at least 50 percent of their financial support
Any other beneficiary of the decedent's estate as established by the state's laws of intestate succession
An experienced Bakersfield pedestrian accident attorney can provide you with more information about your eligibility to file a wrongful death claim.
I WAS HIT WHILE CROSSING THE STREET OUTSIDE OF THE CROSSWALK. DO I STILL HAVE A BAKERSFIELD PEDESTRIAN ACCIDENT CASE?
You are lawfully permitted to cross a Bakersfield street outside of the designated crosswalk, provided that you yield the right-of-way to oncoming traffic. Your attorney will look carefully at the facts of your case to determine whether the motorist faces liability for your accident.
WHAT SORT OF EVIDENCE DO I NEED TO PROVE THAT THE MOTORIST WAS LIABLE FOR MY INJURIES?
In pedestrian accidents, the availability of eyewitness testimony and video footage from surveillance cameras used by nearby businesses can help establish liability. Additionally, the location where the accident occurred is important—particularly important is whether your accident occurred in the crosswalk or at an intersection where drivers owe pedestrians a higher duty of care. Whether the driver was cited for any particular criminal offense, such as driving while alcohol-impaired, is another important piece of evidence.
THE DRIVER IN MY CASE WAS ARRESTED FOR ALCOHOL IMPAIRMENT AND IS NOW INCARCERATED. CAN I STILL FILE A BAKERSFIELD PEDESTRIAN ACCIDENT CLAIM?
Yes. The criminal case against the driver for alcohol impairment is completely separate from your civil pedestrian accident case, even though the circumstances are the same. Arrests and convictions for traffic violations are handled by local prosecutors on behalf of local governments. If convicted, the individual may face incarceration as well as other penalties and fines. The financial penalties are paid to the government, not the victim.
A Bakersfield pedestrian accident case is a civil matter, and proceeds won by award or settlement are generally collected from the at-fault driver's insurance company, meaning this money is recoverable regardless of whether the driver is in jail. A successful outcome to a civil trial involves an injured party receiving compensation for his or her injuries, rather than whether the at-fault party is convicted of a crime.
I HAVE HEARD THAT CASES INVOLVING CHILD PEDESTRIANS AREN'T VALUED AS HIGH AS THOSE INVOLVING ADULTS. WHY?
Some damage categories will naturally be lower for cases involving an injured child pedestrian. For example, damages relating to lost wages and loss of future earning capacity are generally not claimed in child pedestrian cases, as the child was likely not earning an income, and it is impossible to calculate what the child would have earned in the future had he or she reached adulthood and embarked on a career.
THE BAKERSFIELD MOTORIST WHO HIT ME WAS UNINSURED. CAN I STILL RECOVER DAMAGES?
Insurance is how most Bakersfield pedestrian accident awards and settlements are paid. While it is possible to sue an uninsured motorist and still obtain a damage award, collecting that award will likely prove difficult, as most people cannot afford to pay for someone else's expenses out-of-pocket. Your attorney will look carefully at your case to identify all sources of liability and all applicable insurance resources that are available as compensation. Additionally, you should also seek compensation for your injuries through your own auto insurance policy, particularly if you have uninsured/underinsured motorist coverage.
HOW LONG DO I HAVE TO FILE A BAKERSFIELD PEDESTRIAN ACCIDENT LAWSUIT AFTER MY PEDESTRIAN ACCIDENT?
In California, the statute of limitations for most Bakersfield pedestrian accident lawsuits is two years. What this means is that you must file the court paperwork to commence your lawsuit within two years of the date of your accident to remain eligible to seek compensation. There are some exceptions to this time limit, and your attorney will advise you if any of these exceptions apply in your case.
IF I FILE A LAWSUIT, DOES IT MEAN I AM GOING TO COURT?
Not necessarily. In fact, the vast majority of Bakersfield pedestrian accident lawsuits settle before they ever see the inside of a courtroom. That said, you should hire an attorney who is comfortable with litigating your case if the insurance company refuses to offer a fair settlement.
WHAT IS THE AVERAGE SETTLEMENT FOR A BAKERSFIELD PEDESTRIAN ACCIDENT?
Every pedestrian accident is unique, and settlements constitute payment for the actual expenses and impacts that an individual has incurred (and will continue to incur) as a result of his or her accident. Therefore, there really is no average settlement amount for a pedestrian accident, as each claim depends entirely on the specific circumstances of that accident.
However, these factors can influence the value of a case:
How much insurance coverage the at-fault party has at the time of the accident
The severity of the injuries that the claimant has incurred
The clarity of liability in the case
The injured person's age and overall health at the time of the accident
Whether the injury caused permanent disability
Your attorney will establish a value to your case based on your actual expenses. Determining your case value may take some time, as your attorney will need to wait for you to achieve maximum medical improvement and for you to live with the injury for a while and understand fully the impacts that the injury will have on your life going forward.
WHY DO I NEED A BAKERSFIELD PEDESTRIAN ACCIDENT ATTORNEY TO HELP ME WITH MY PEDESTRIAN ACCIDENT CASE?
Having an attorney will impact how much compensation you receive, as your attorney will include all past, present, and future costs, and you will have someone who understands the laws regarding the pursuit of compensation in pedestrian accident claims.
In addition to valuing your case, some of the services that your attorney will provide for you include the following:
Guidance as to the legal options that are available to you based on the facts of your case.
The timely filing of court-required paperwork in the proper jurisdiction
Skilled negotiation with the at-fault party's insurance provider in an attempt to obtain a fair settlement offer on your behalf
Advice and information about the pros and cons of accepting an offered settlement
Collection of evidence and witness testimony that helps prove your case
The assistance of expert witnesses, including medical professionals and accident reconstruction specialists
Attendance on your behalf at all pre-trial conferences and hearings
Litigation
Assistance with collecting your settlement or award
Further representation if the defendant in your case files an appeal
Let our experienced Bakersfield pedestrian accident attorneys help you understand your legal options. For a free case evaluation, contact Gomez Trial attorneys. We're standing by to hear from you 24/7.
CONTACT A SKILLED BAKERSFIELD PEDESTRIAN ACCIDENT ATTORNEY TODAY
The Bakersfield personal injury lawyers at Gomez Trial Attorneys understands the challenges Bakersfield residents, workers, and visitors face in the wake of pedestrian accident injuries, and has the skills, resources, and know-how to pursue the compensation they deserve.
If you suffered severe injuries in a Bakersfield pedestrian accident or lost a loved one to one, contact Gomez Trial Attorneys online or at (619) 237-3490 today for a free consultation to discuss the way your injuries have impacted your life and learn how we may help you recover the compensation you deserve.
Gomez Trial Attorneys
1825, 18th Street
Bakersfield, CA 93301
(619) 237-3490
Our Process...
Easy as 1. 2. 3!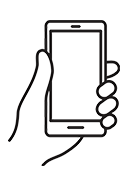 We will determine your case and submit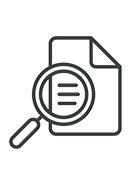 You will get regular update from us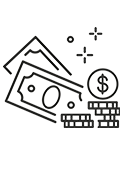 Collect your compensation

"John helped me find doctors, he referred me to his neurologist, his physical therapist, I mean, anything I needed he was right there, every step of the way. I couldn't have asked for a better result from all of this, I would absolutely recommend Gomez Trial Attorneys."

"During the time I was working with Gomez Trial Attorneys, they treated me very, very well. 100% of the time, they believed me, and they were very compassionate. They felt sorry for what happened and they understood the therapy process."

"They held my hand the whole time and kept me in the loop every aspect of my case which was very refreshing to me. They helped me get my settlement offer as fast as possible and I was able to keep my farm"

"The Gomez experience was the best experience it could be for me really, only positive things to say. They really were there every step if the way. Thanks to Gomez Trial Attorneys my dad is able to support my family as a single father"

"He opened the door for me to join his firm to help other brain Injury survivors and I never met another firm who is like this who was so understanding and caring who took the extra step and walked the extra mile with their clients and this is the best"

"I am very satisfied with the outcome with Gomez and I would definitely recommend Gomez to anybody, we tell people all the time, Get Gomez! They are really thorough with everything and they make you feel real comfortable."

"Just helped us through, guided us through, I kept notes all those years, we had questions all the time and they would always keep us informed of what was going on. They just unlayered it, layer by layer, I've never seen anything like them. Thank God for them."
Get your
free consultation
24/7 Support & Free Consultation