Jaywalking is incredibly dangerous because it increases the risk of pedestrians being hit by cars or other vehicles on the road. Despite this risk, people still choose to jaywalk which can lead to serious personal injury if they are not careful. If you have been injured in a jaywalking accident, it is essential to consult with an experienced personal injury lawyer immediately. Contact us today to schedule a free consultation.
What Is Jaywalking?
Jaywalking refers to crossing a street outside of designated crosswalks or against traffic signals. In California, jaywalking is only illegal in some circumstances. Pedestrians are allowed to cross the street outside of crosswalks, but they must yield the right-of-way to any vehicles that pose an imminent danger. If they fail to follow this rule, a violation can cost up to $200 in fines. Depending on the officer who stops you, you may be issued a warning instead.
Jaywalking and Reduced Compensation for the Pedestrian
If a pedestrian is jaywalking and is hit by a vehicle, they will likely not be able to fully recover financial damages due to pure comparative negligence. Pure comparative negligence is a legal principle used by many states to determine liability and damages for an accident.
In pure comparative negligence states like California, compensation for an injury can still be awarded even if the plaintiff played some role in causing their own injuries. The amount of compensation the injured pedestrian receives will be reduced based on the percentage of fault in the accident.
If you are found to be 20% responsible for an accident due to jaywalking, then your recovery will be reduced by that same amount. This means that if you were awarded $100,000, you would only receive 80% of that – or $80,000.
Potential Compensation You Can Recover in a Pedestrian Accident
Pedestrian accidents can cause serious physical and emotional damage that requires compensation in order for victims to recover financially from their losses. Common types of compensation you may be entitled to as an injured pedestrian include the following:
Medical Expenses
After being injured in an accident as a pedestrian, your first priority is usually seeking professional medical care. This could include emergency services, hospitalization and surgery, physical therapy and rehabilitation services, prescription medications, and more.
Lost Wages
In addition to medical expenses resulting from a pedestrian accident injury, you may also be eligible for compensation for any wages or income you lost as a result of missing work due to your injury. This includes both wages from work missed while recovering from the injury itself and also any anticipated future earnings that may be lost due to the lasting effects of the injury.
Pain and Suffering Damages
Many pedestrians who suffer serious injuries in accidents caused by someone else's negligence are also eligible for pain and suffering damages. This compensation is intended to compensate them for the physical pain and emotional distress caused by their experience.
California Pedestrian Right of Way: Does the Pedestrian Always Have the Right-of-Way in California?
Pedestrians do not have the right-of-way when they are jaywalking. This means that they must yield to oncoming vehicles if they are violating traffic rules by crossing against a red light or any other time they would be considered jaywalking.
Even when a pedestrian is jaywalking, drivers must still take the proper precautions and take all possible measures to avoid hitting them. If a driver can avoid a collision with a jaywalking pedestrian, they are legally required to do so in California. So if you've been wondering, "do jaywalkers have the right of way?" the answer is typically no.
What Happens if You Hit a Pedestrian Jaywalking in California?
If you hit someone who was jaywalking, you could be liable for damages caused by the accident if they can prove that your negligence played a role in causing it. Negligence could include speeding, distracted driving (like texting while driving), running a red light, or driving aggressively. However, if you were exercising reasonable care and did not see the pedestrian (for example, it was dark out, and they stepped into the road without looking), then you may not owe them anything.
If you have insurance coverage for bodily injury liability, your policy should cover damages sustained by a pedestrian you hit while they were jaywalking. However, if your coverage limits are too low, you may be personally responsible for paying these costs out-of-pocket should the pedestrian file a lawsuit.
Do You Have to Wait for a Pedestrian to Completely Cross The Street in California?
Under California law, drivers must stop for pedestrians in a marked or unmarked crosswalk and yield to them until they are safely out of the driver's way. The driver does not need to wait for the pedestrian to completely exit the crosswalk before they continue driving; they simply need to ensure that it is safe to do so.
Contact Gomez Trial Attorneys for Help
Jaywalking can be dangerous and lead to serious accidents or fatalities. If you've been involved in an accident where you hit a pedestrian who was jaywalking or you were hit by a vehicle while jaywalking, we can help. Contact Gomez Trial Attorneys today by calling 866-TRIAL LAW (866-874-2552) or by contacting us online.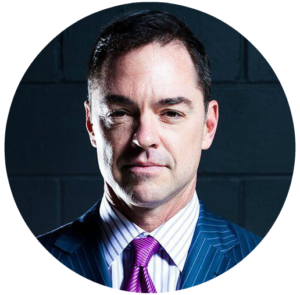 John Gomez
John Gomez founded the firm alone in 2005. Today, John acts as President and Lead Trial Attorney. He has been voted by his peers as a top ten San Diego litigator in three separate fields: Personal Injury, Insurance and Corporate Litigation. Since 2000, he has recovered over $800 million in settlements and verdicts for his clients with more than 160 separate recoveries of one million dollars or more. A prolific trial lawyer, John has tried to jury verdict more than 60 separate cases.