On November 10, 2020, Kohl's issued a recall for over 500,000 SONOMA Goods For Life branded three-wick candles for fire and burn hazards. The National Consumer Product Safety Commission warns consumers that the three-wick candle flames can ignite the surface of the wax and/or cause the glass container to break. The three-wick candles subject of the Kohl's recall come in a glass container with a metal lid and were sold in-stores nationwide and online at www.Kohls.com from December 2019 through October 2020. The three-wick candles sold at Kohl's for about $20 each.
At this time, Kohl's has received 29 incident reports involving the thee-wick candles including, five minor burn injuries, six minor property damage burns to furniture, countertops, and carpet, and multiple reports of high flames and/or broken glass containers.
The recalled candles by fragrance, style number, UPC, and date code are found on the label on the bottom of the glass candle container, and are listed below:
| | | | | |
| --- | --- | --- | --- | --- |
| Model | Fragrance | Style Number | UPC | Date Code |
| GROW | Cape Jasmine | 01SNGDD01 | 400681131954 | 10/19 |
| HOME SWEET HOME | White Lotus & Lilac | 01SNGDD03 | 400292653180 | 10/19 |
| SAIL AWAY | Sunday Funday | 01SNGDD04 | 400189096090 | 10/19 |
| LIVE SIMPLY | Mango Margarita | 01SNGDD06 | 400304678057 | 10/19 |
| BE HAPPY | Honeydew Raspberry Sangria | 01SNGDD07 | 400551335093 | 10/19 |
| HELLO WORLD | Pineapple Sugar | 01SNGDD09 | 400681131985 | 10/19 |
| DREAM | Coconut Mahogany | 01SNGDD13 | 400660700553 | 10/19 |
| EXPLORE | Cactus Rose Bloom | 01SNGDD17 | 400292653210 | 10/19 |
| I Woof You | Rhubarb Berry Lemonade | 01CTDVD25 | 400553244546 | 10/19 |
| BLESSED | Baked Apple | 03SNGDD01A | 400620031802 | 06/20 |
| THANKFUL | Falling Leaves | 03SNGDD02A | 400177580198 | 06/20 |
| GRATEFUL | Pumpkin Spice | 03SNGDD03A | 400757488494 | 06/20 |
| HELLO FALL | Pumpkin Spice | 03SNGDD04 | 400624369253 | 06/20 |
| MAKE TODAY | Autumn Hayride | 03SNGDD06 | 400709373526 | 06/20 |
| MAKE LIFE | Caramel Toffee | 03SNGDD07B | 400620031826 | 06/20 |
| HAPPY DAY | Crackling Cedarwood | 03SNGDD08B | 400177581027 | 06/20 |
| THINK BE HAPPY | Fall in Love | 03SNGDD10 | 400337146257 | 06/20 |
| ENJOY | Vanilla Pumpkin Latte | 03SNGDD11 | 400709374738 | 06/20 |
| LIVE SIMPLY | Caramel Toffee | 03SNGDD12 | 400757490077 | 06/20 |
| BE COZY | Falling Leaves | 03SNGDD13 | 400177580730 | 06/20 |
| OUR HOME | Pumpkin Spice | 03SNGDD15 | 400496811737 | 06/20 |
| PEACE | Cozy Fireside | 04SNGDD01 | 400692896828 | 08/20 |
| MERRY | Enchanted Forest | 04SNGDD03 | 400467677928 | 08/20 |
| MERRY & BRIGHT | Gingerbread House | 04SNGDD05 | 400189021672 | 08/20 |
| BE COZY | Sugar & Spice | 04SNGDD11 | 400623348556 | 08/20 |
| SNOWMEN | Cocoa & Marshmallows | 04SNGDD13 | 400640603041 | 08/20 |
| ALL BE MERRY | Balsam Fir | 04SNGDD15 | 400610253177 | 08/20 |
| TIS THE SEASON | Holiday Cookies | 04SNGDD17 | 400757426557 | 08/20 |
| PINK CITY | Spiced Holly Berry | 04SNGDD21 | 400640603058 | 08/20 |
| OH WHAT FUN | Holiday Cookies | 04SNGDD24 | 400757426564 | 08/20 |
Return Defective Candle
If you purchased one of the above recalled SONOMA Goods For Life branded three-wick candles, you may bring it back for a return to the nearest Kohl's store. Upon return with the receipt, consumers will receive a full refund and those without a receipt will receive store credit.
Gomez Trial Attorneys seeks justice on behalf of anyone injured by a defective SONOMA Goods For Life branded three-wick recalled candle. If you or someone you know may have been injured by one of these three-wick candles, please contact Gomez Trial Attorneys.
Kohl's + SONOMA Goods For Life Brand
Kohl's was founded in 1962 in Milwaukee, Wisconsin. Today, Kohl's still has its headquarters in Milwaukee. It owns and operates 1,100+ family oriented department stores in 49 states – excluding Hawaii. It is also a publicly traded corporation employing 122,000 employees and with an average of $20 billion in sales every year.
Remarkably, in 2007, Kohl's opened its original design office located in New York's fashion district. The design office was originally a 23,000 sq. foot office, but has gone through two expansions and now encompasses two floors and more than 100,000 square feet. The design team consists of 150 designers, trend experts, artists and product developers that manage and design 13 different brands. Some of the brands designed by the Kohl's team are Sonoma Life+Style, Apt. 9, Croft & Barrow, Jumping beans, So, Tek Gear, Urban Pipeline, The Big One and Home Classics.
Kohl's department stores also carry a portfolio of proprietary and well-known brands, such as Nike, Juicy Couture, Marc Anthony, Mudd, Adidas, Columbia, Carter's, and many others. They also carry many of their own private and exclusive brands, including, The SONOMA Goods For Life brand. The SONOMA brand offers more than just candles; the brand also sells shoes, jewelry, accessories, home goods, and clothes for men, women and children.
SONOMA Three-Wick Candles Can Catch Fire and Cause Injury
Injuries
In the above Kohl's recall alone there were 5 minor burns and six property damage burns caused by the use of the defective SONOMA Goods For life three-wick candles. Sustaining an injury from a candle flame may not sound very serious, but injuries from candles can range from a minor burn to one's demise. In fact, the National Fire Protection Association reports the annual average number of candle burn injuries to be 677 and 81 deaths.
The Kohl's incident reports included:
Five minor burn injuries to consumers;
Six minor property damage burns sustained to furniture, carpets, and countertops; and
Multiple reports of the glass container breaking or high flames posing a fire hazard.
Candle burns can range from minor pain to leaving a lasting scar on your skin to one's demise. It is important to treat the burn right away as wax burns can be very painful. So far the burns to the body complained of here are minor, which are classified as first-degree burns. First degree burns are common and frequently occur after someone accidentally touches a hot curling iron, hot wax, or a hot stove to name a few. With a first degree burn, only the top layer of skin is affected and you will likely experience red and painful skin. You could also potentially experience swelling and may develop a scar if left untreated.
Also, many of the SONOMA brand candles are made with a mixture of soybean oil and paraffin wax. Paraffin wax candles has been shown to emit toxic chemicals in at least one study. According to a 2009 study performed by a student attending South Carolina State University, candles can be harmful to your health through inhalation of toxic chemicals emitted from the burning candle wax. The study measured the toxic emissions levels from different brands of paraffin wax and soybean-based candles by placing the candles in a specially designed enclosed chamber to catch the gases as they burned, for up to six hours. The candles used were un-scented and did not contain dyes nor pigments. The results of the study showed multiple toxic chemicals emitted from the paraffin wax candles, but no chemicals were produced from burning the soybean candles.
Candle burns to property can also be unforgiving. Once the wax has burned material attached to furniture, blankets, curtains, etc. it can leave a lasting imprint/hole/burn mark – depending on the size of the burn on the material it may salvageable with some home remedies. In addition, according to the National Fire Protection Association ("NFPA"), in the United States there are on average 21 home candle fires reported per day, and from 2014 – 2018 candle fires accounted for two percent of reported home fires. The NFPA also states that during the same time period from 2014 – 2018, fire fighters responded to an estimated 7,610 home structure fires that were started by candles which amounted to about $278 million in direct property damage.
Tips to Avoid Unnecessary Candle Fires and Injuries
With winter and the holidays approaching it means house fires caused by fire burning candles will be threatening homes from now through at least January. In order to avoid your home from becoming a candle house fire statistic, follow these candle fire safety tips provided by the National Candle Association, Cal Fire, and the National Fire Protection Association:
Always use sturdy candle holders that will not tip over easily;
Place candle holders on a sturdy surface, clear of any flammable materials, such as paper, curtains, blinds, blankets, etc.;
Do not place candles by a window where the blinds or curtains could catch fire;
Light the candle carefully to avoid igniting your hair or loose clothing;
Do not let a candle burn to the end of the wick – make sure to blow the candle out before the flame gets close to the candle's container;
If a candle needs to burn continuously, it should be placed in an enclosed glass container and on a sturdy counter top, metal tray, or in a deep basin filled with water;
Use flameless candles, like LED candles, plug-ins, wax warmers, etc.;
Always supervise children around lit candles;
Do not walk and carry a lit candle;
Blow out the candles if you leave the room or are going to bed;
Trim the candle wick to 1/4 inch before lighting to reduce the height of the candle's flame;
Do not use fire burning candles near oxygen sources, like compressed air tanks.
By following these precautions, you can more safely enjoy fire burning candles in your home without fear of burning it down.
Have You Sustained Injuries From A SONOMA Goods For Life Branded Three-Wick Candle?
Gomez Trial Attorneys is here to help those who have been injured by a SONOMA Goods for Life branded three-wick candle. If you or someone you know may have been injured by one of these three-wick candles, please contact Gomez Trial Attorneys at intakes@thegomezfirm.com or by calling 619.237.3490.
Gomez Trial Attorneys
Gomez Trial Attorneys is the largest personal injury law firm in San Diego. Many other personal injury lawyers lack the manpower, facilities and money to battle the largest and most powerful manufacturers and companies in the world. However, resources, manpower and facilities are not an issue for our firm. Our facilities are over 20,000 square feet, including, a full courtroom for mock trials and focus groups, a jury and trial consultant, a video conferencing center, a jury deliberation area where we can video and record "mock" deliberations, and a 25 seat "boardroom." Our facilities are set up for the success of our clients, and that is proven through our results. In the past 15 years, Gomez Trial Attorneys has recovered more than $750,000,000 for their deserving clients. Here, at Gomez Trial Attorneys, we keep law simple: whatever it takes for our clients to win. This, coupled with the best attorneys in the business and a firm with resources to take on Goliath, sets Gomez Trial Attorneys apart from the competition.
In addition, Gomez Trial Attorneys has extensive experience in product defect representation. Because we live in a world where the retail market is filled with defective products, our communities and neighbors undoubtedly suffer harm and sometimes death from their use of these defective products. From faulty hip implants to SONOMA Goods for Life three-wick candle burns, the law recognizes the dangers of these defective products, and others, and provides a monetary remedy for their injury.
If you have suffered an injury – it is important to seek medical and legal help immediately. Not only to stop the bleeding or pain caused, but also to preserve evidence and your rights to receive full compensation for your injuries. Gomez Trial Attorneys is here to help when someone has been harmed or injured by a defective product. In fact, Gomez Trial Attorneys is nationally recognized in the field of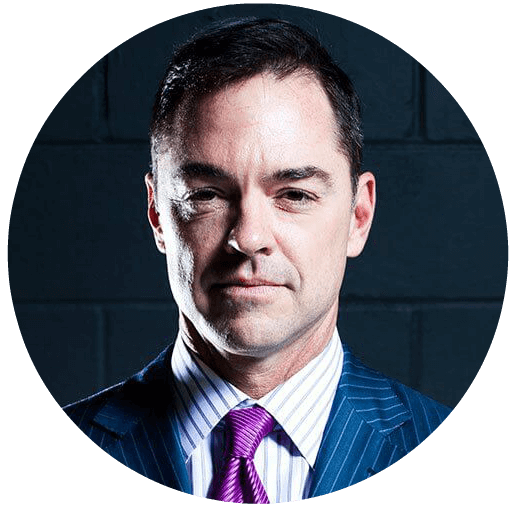 products liability cases, and our San Diego defective products attorneys have represented thousands of clients against some of the largest and most powerful manufacturers and companies in the world. Further, our defective product lawyers have appeared in national, regional, and local media as experts, and have been able to recover millions for our clients.
Some examples of the product defect cases Gomez Trial Attorneys has litigated, or is currently litigating, include, the Ford Explore rollovers, Depuy Hip Replacements, Acumed Radial Head Stem, Taxotere hair loss, Belviq weight loss drug, and 3M earplugs.
Gomez Trial Attorneys also litigates personal injuries sustained from car, truck or motorcycle accidents, dog bites, slip and falls, birth injuries, and other incidents. If you have been injured in an accident or by a product we are here to help! For immediate assistance, please contact Gomez Trial Attorneys at 619.237.2490 or by email at intakes@thegomezfirm.com for a free consultation.
---
Gomez Trial Attorneys
655 West Broadway, Suite 1700
San Diego, CA 92101
Phone: (619)-237-3490