A traumatic brain injury occurs as the result of a bump, blow, or jolt to the head. This injury usually affects the brain's normal functions. TBI outcomes span from minor concussions that cause no long term damage to a permanent vegetative state.
Traumatic brain injuries are not like broken bones or lacerations that usually heal with few long term consequences. In many cases, a TBI can have long-lasting or permanent consequences. Beyond the obvious health issues at the time of the injury, a person who sustains a traumatic brain injury can have a wide range of issues that they will have to deal with for the rest of their life. If you or a loved one sustained a brain injury, an experienced California brain injury lawyer can help you learn more about your rights.
Common Causes of
Traumatic Brain Injuries
Traumatic brain injuries are more common than you may think. According to the CDC, 1.7 million people in the United States report a TBI every year. It is believed that many more go unreported. TBIs account for one-third of all injury-related deaths in the United States. Further, these injuries cost Americans billions of dollars every year. Knowing the top causes of traumatic brain injuries can help prevent these types of injuries. Some of the leading causes of traumatic brain injuries include:
Falls: Falls are the leading cause of TBIs in the United States. Children under the age of 4 and older adults are at the greatest risk of suffering a fall-related TBI.
Motor vehicle accidents: Motor vehicle accidents are the leading cause of TBI related deaths in the United States.
Sports injuries: Injuries from high impact sports including football, baseball, and cycling can lead to traumatic brain injuries.
The Immediate and Long-Term Health
Issues After a TBI
Immediately following a traumatic brain injury, you are likely trying to figure out what's next. How do you move on? How do you heal? What should you expect next? The long term effects of a brain injury will vary from person to person and will depend on the severity and location of the injury. Some of the most common symptoms include:
Headaches
Dizziness
Irritability
Memory issues
Sensory issues
Pain
Communication problems
Difficulty concentrating
Sensitivity to light
Anxiety and depression
Tinnitus (ringing in the ears)
Sleeping problems (insomnia and hypersomnia)
Fatigue
Other cognitive issues
But beyond the physical symptoms, many patients will experience psychological and emotional problems. Recovery from a brain injury can be a long process. For many people, this can be frustrating and scary. According to Psychology Today, a study found that people who suffered a traumatic brain injury were four times more likely to develop a mental illness than those who hadn't. Common mental health injuries include:
Depression
Common symptoms of depression include sadness, loneliness, fear, emptiness, and hopelessness. A 2004 study found the rate of depression after a TBI to be over 50 percent. Depression is a serious disease. If you believe your loved one is depressed, talk to their doctor to learn more about your options.
Anxiety
The Mayo Clinic describes anxiety as a mental health disorder that causes excessive and persistent worrying to the point where it interferes with everyday tasks. After a TBI, it's understandable to have fear about the recovery process and what comes next. Mild anxiety is normal, but when it begins to interfere with your quality of life, you should speak to a health professional.
PTSD
A person may develop PTSD after severe trauma. Car accidents, war injuries, and physical assaults are common causes of PTSD. After a trauma, a person may find it hard to move on. They may relive the events that caused the trauma or have frequent nightmares. Other symptoms include irritability, flashbacks, anger issues, and sleep problems. Antidepressants and therapy are often effective in treating PTSD.
Schizophrenia
Schizophrenia is a mental health disorder that often involves hallucinations, disordered thinking, and a disconnect from reality. While it may be easy to understand how someone can develop depression or anxiety after a TBI, schizophrenia is a little different. The aforementioned 2013 study found that victims who sustained a TBI were 65 percent more likely to develop schizophrenia. Though schizophrenia may not be a direct response to the TBI, the trauma can upset the delicate brain tissue and lead to schizophrenia.
Bipolar Disorder
Bipolar is a mental health illness that often causes extreme changes in moods. According to the 2013 study, TBI victims are 28 percent more likely to develop bipolar disorder. Like schizophrenia, brain trauma can cause bipolar disorder. Treatment may include medication, therapeutic services, and case management.
Dementia
Recent studies have demonstrated a correlation between TBIs and dementia later in life.
Substance Abuse
People cope with trauma in different ways. Some people turn to drugs or alcohol. After a TBI, a patient may seek relief using drugs or alcohol. A prior substance abuse problem or other mental health issues increase the likelihood of someone using drugs or alcohol after an injury.
TBI Financial
Consequences
After an injury, the only thing you are thinking about is your recovery. However, as you try to recover, the financial costs continue to mount up. This can cause tremendous stress to you and your loved ones and interfere with the recovery process. Unfortunately, many of the costs associated with a TBI are unavoidable with no alternative options. Financial stress should never stop you from getting the treatment you need. If you have suffered a traumatic brain injury and someone else was at fault, a California personal injury lawyer can help you fight for fair and just compensation.
Medical Bills
By far, traumatic brain injuries are one of the most expensive injuries a person can have. Depending on the type and extent of the injury, medical bills can easily reach hundreds of thousands of dollars. In fact, Next Avenue estimates that the lifetime costs for a traumatic brain injury can range anywhere from $85,000 to $3 million. For anyone who has not experienced a traumatic brain injury, it's easy to miss the costs that go beyond the basic medical bills. After a patient is released from the hospital, the bills don't always stop. Ongoing bills and services may include:
Physical and/or speech therapy
Specialist care
Counseling services
Long Term care or nursing services
Home modifications and assistive devices
Medications including pain medication, antidepressants, and anticoagulants
Unemployment:
After a brain injury, you or your loved one may find it difficult or impossible to go back to work. This can lead to a substantial loss of income. This may mean that the uninjured spouse may have to find a job or change their job to provide enough income. At this time, it is easy to become overwhelmed.
You can draw on many available resources. Check with your state's benefits office to see if you qualify for any assistance programs. If the injury is disabling, you may qualify for social security disability payments. And don't forget about your employer. You may be able to use long or short-term disability payments.
Recovering From a
Traumatic Brain Injury
Recovering from a traumatic brain injury is likely one of the hardest things you will ever do. There are many things that you can do to help make the recovery process easier. Don't feel pressured to push yourself too hard. This can interfere with your recovery and increase the likelihood of worsening your injury. Here are a few things you should keep in mind:
Don't be hard on yourself: Remember, the injury was not your fault. It's easy to feel discouraged and frustrated. The most important thing you can do is just keep trying.
Be honest about your needs: If you are feeling lonely, frustrated, angry—tell someone. Keeping your feelings in can add strain to your relationship and only make things worse.
Talk to someone: Whether it's your spouse, a friend, or a counselor, talking about your feelings is more important than you may think.
Find physicians who specialize in treating TBIs. When it comes to TBIs, not all physicians, not even all neurologists, fit the bill. You want a physician who understands and treats based on the most up-to-date medicine.
For
Caregivers
Caregivers are unspoken heroes. Without warning, their world is turned upside down. In addition to worrying about their loved one, they have to take over the responsibilities of running the household and managing the incoming expenses. As a caregiver, it is important to know that there is help available and to take advantage of available resources. Here are a few things to keep in mind:
Call on Your Support System
After a traumatic event, many people think that they have to do it alone. They don't want to feel like a burden to those around them. Recovery after a brain injury can be a long and painful process. Trying to do everything on your own can leave you physically and mentally exhausted. This can make it harder to take care of your loved one. If you have friends or family who are willing to help, take them up on their offer. If they ask how they can help, don't be shy. A few tasks you can outsource include:
Meals: You'd feel amazed at how many people want to set up a meal train after a serious injury. With a meal train, different people will cook a meal every night and deliver it to your home. Some people may bring ready-made meals, while others may order pizza or give you a gift card for takeout. Knowing that you don't have to worry about cooking can take away a lot of stress.
Cleaning: When you're caring for a loved one, keeping up with the house can seem like an impossible task. If someone asks how they can help, there's nothing wrong with asking for a little help around the house.
Child pickup: Do you have kids that go to school? If so, see if a friend can help with pickup.
Join a Support Group
While most people focus on the victim right after an injury, caregivers go through a lot too. In addition to caring for their loved one, they may have to find a new job, take on new tasks, and struggle to deal with the psychological stress that comes after an injury. After an injury, it can be helpful to feel that someone else understands what you are going through. A support group can connect you with people who feel the same way you do. They may be able to offer you tips or just be there to listen. For a list of support groups near you, click here or talk to your family member's doctor.
Make Time for Yourself
It's easy to get so trapped in trying to be the perfect caregiver that you forget to take care of yourself. Don't neglect the simple things. Try to get some sleep, eat a balanced diet, and find time to fit in a shower. Now is the time you need to prioritize your mental health. If you are struggling to process everything that is going on, consider talking to a friend or a counselor. You may also find journaling helpful. When you write down how you are feeling, it can help you process things and understand what you can change.
John Gomez at
the Gomez Firm Can Help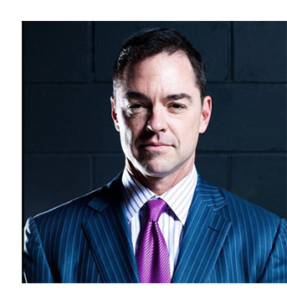 After a traumatic brain injury, the only thing that matters is your recovery. This is not the time to worry about money, bills, or returning to work. But sadly, these issues don't just go away. An experienced personal injury attorney can help you hold the at-fault party responsible and recover costs associated with your injury. Many times, these costs extend beyond what you can see. A personal injury claim can help you recover economic damages, such as medical bills and lost wages, as well as non-economic costs like pain and suffering.
When you choose an attorney to represent you after a brain injury, it's important to choose someone who is not only compassionate, but someone who also has extensive experience handling traumatic brain injury cases. These cases carry a higher financial burden and have complicated medical factors that can affect your case. If you or someone you loved suffered a traumatic brain injury, contact a California traumatic brain injury lawyer for more information.