Semi-truck jackknife accidents are extremely dangerous and, unfortunately, quite common, even in warmer climates, like southern California. Jackknife accidents are particularly dangerous and terrifying, and frequently lead to serious injuries such as broken bones, lacerations, and traumatic brain injuries, and, in some cases, fatalities. This page focuses on truck jackknife accidents, what they are and how those who have been harmed by jackknife accidents can seek recovery.
Jackknife Accidents—Causes and Consequences
Semi-trucks—also commonly referred to as big rigs, 18-wheelers, or tractor-trailers—are massive vehicles consisting of two parts: the cab (also known as the tractor) and the trailer. All told, the average semi is about 72 feet long, 8.5 feet wide, and 13.5 feet tall. While the size of the vehicle is useful in transporting a large volume of goods, it also increases difficulty with maneuverability, particularly in bad weather or at faster speeds.
A jackknife accident occurs when the semi folds at the hinge that connects the cab to the trailer. This causes the trailer to come to a 90-degree angle with the cab, resembling a pocket knife blade folding into its handle. Semi-trucks usually jackknife when the drive wheels lock on a slippery spot, while the front wheels and the trailer keep moving forward. The momentum of the cross-direction can introduce an additional layer of mayhem to accidents and lead to serious and fatal injuries.
Causes of Semi-Truck Jackknife Accidents
Semi-truck jackknife accidents have many potential causes, including:
Speeding: Speeding decreases the amount of time that a driver has to perceive danger and react to it. It also requires more distance for the brakes to pull a vehicle to a safe stop and increases the force and severity of collisions. Speeding in a semi-truck can lead to a jackknife as the truck driver slams on the brakes, in an attempt to stop before striking another vehicle or object. Such abrupt braking may cause the brakes to lock, increasing the chances of jackknifing.
Curves in the road: Curves in a road, particularly sharp or angled curves when taken at a high speed or in inclement weather, pose a jackknife risk for semi-trucks, as the weight inside the trailer can shift and the trailer can begin moving faster than the cab or shift out to the side of it.
Wet or slippery roads: Inclement weather conditions are among the most common causes of jackknife accidents because they represent an opportunity for the truck to lose traction, which can in turn cause its cargo to shift and the cab and the trailer to slide.
Equipment malfunction: Truck drivers put far more miles on their vehicles than drivers of passenger cars normally do. Pulling the enormous weight of the vehicle through all of those miles causes critical vehicle parts, such as the brakes, to wear out more quickly. Failing to regularly maintain a semi-truck constitutes a violation of federal trucking regulations and can lead to a loss of vehicle control and a jackknife or other type of accident.
An empty trailer: When it comes to the maneuverability of a truck, having a loaded trailer improves the driver's level of control, as the weight holds the trailer to the road and prevents it from sliding around. Thus, an empty trailer increases the chances of jackknifing.
Distracted driving and emergency driving maneuvers: Distracted driving by truckers is exactly the kind of thing likely to result in a jackknife accident, as the distracted truck driver realizes too late that there is a hazard on the roadway and locks up his or her brakes or swerves to avoid the accident. Semi-trucks weigh up to 80,000 pounds and are far taller and wider than average vehicles. Thus, semi-truckers that take these emergency maneuvers can lose control of their vehicles, sending the cab and trailer at cross-directions. There are three types of driving distractions: manual distractions, which cause the driver to take his or her hands from the wheel; visual distractions, which cause the driver to take his or her eyes from the road; and cognitive distractions, which draw the driver's mind from the task of safe driving.
Collision: If a semi-truck strikes another vehicle or a stationary object, the trailer can continue moving even after the collision has forced the cab to come to a stop, resulting in a jackknife.
Driver inexperience: Many jackknife accidents can be prevented, but the driver must be taught how to do this. Truck drivers are required to complete courses on how to safely operate a commercial truck to obtain a commercial driver's license (CDL). However, many truck drivers aren't shown during these courses how to avoid a jackknife. This responsibility falls on the trucking company, which is tasked with ensuring that its drivers are properly trained to safely operate a particularly dangerous kind of vehicle. However, between truck driving shortages and an increased demand for shipped products, many drivers are put out on the roadway before they've had the chance to be properly trained in such things as preventing jackknifes.
Common Injuries Caused by Jackknife Accidents
Jackknife accidents—like any type of accident involving an 18-wheeler—can result in catastrophic injuries and fatalities. Each year in the U.S., nearly half a million accidents involving semi-trucks are reported, which result in approximately 5,000 deaths and more than 100,000 injury crashes. The vast majority of the fatalities and injuries occur to the occupants of other vehicles, rather than the driver of the truck.
Common injuries suffered in jackknife truck accidents include:
Broken bones
Internal injuries
Spinal cord injuries
Burns resulting from fires and fuel spills caused by the accident
Traumatic brain injuries
Lacerations
Limb amputations
Filing a Lawsuit After Being Injured in a Truck Jackknife Accident
If you have been injured due to a jackknifed truck, you can seek compensation for your injuries through a truck accident lawsuit. This is a legal claim filed in civil court that seeks to prove who is liable for the accident that caused your injury, as well as establishing the expenses and quality-of-life impacts that you have incurred from your injury.
In California, most truck accident cases must be filed within two years of the date on which the accident occurred. In limited circumstances, this statute of limitations can be extended, or "tolled." Your experienced truck accident attorney will let you know if your case is eligible for an extended filing deadline.
Determining Liability
Determining liability, also known as legal responsibility, for your accident is one of the most important components of a successful truck accident case.
Liability is proven by establishing these elements:
The at-fault party owed you a duty of care. The duty of care refers to the way a reasonable person would react in similar circumstances. The duty of care that any driver owes to others on the roadway is to drive his or her vehicle safely and legally. There is an increased duty of care owed by commercial truck drivers due to the extreme size and weight of the vehicle they're operating. This increased duty includes licensing requirements, truck maintenance requirements, drug and health screenings, and the electronic monitoring of how many hours the driver drives before taking a break.
There was a breach in the duty of care. The breach refers to the actions that the truck driver took that were contrary to the duty of care that was owed, such as speeding, inadequate vehicle maintenance, or driving in inclement weather without the proper training to do so safely.
The breach resulted in the accident that injured you and resulted in your damages.
Many individuals and entities that can have liability in a truck accident, including:
The driver. Most jackknife accidents are the result of truck driver error, meaning that the driver of the truck is the most likely liable party in this type of accident. However, additional parties can share in the blame, as well.
The trucking company that employs the driver. Not all drivers are employees, some work for themselves, providing transport services as independent contractors. Your truck accident attorney will want to know the classification of the driver's employment as trucking companies. Under a legal doctrine called respondeat superior, also known as vicarious liability, employers are liable for the actions of their employees that occur during the normal scope of the individual's employment. Additionally, trucking companies are federally required to ensure that the drivers they hire are properly licensed and trained to perform the work, are routinely tested for drug or alcohol impairment and potential health hazards, and to ensure that the trucks are properly registered, insured, and maintained. Failure to take these actions can result in trucking company liability after a jackknife accident has caused injuries.
The shipper. Those who hire trucking companies and truck drivers also have the legal responsibility to do what they can to ensure that the shipping of their products isn't causing unreasonable risk for others. This includes making sure the driver and the trucking company have the proper license and insurance and are in good standing with the Federal Motor Carrier Safety Administration, which oversees trucking regulations. It also involves properly loading cargo so it does not pose a risk of shifting, which increases the likelihood of a jackknife.
Other drivers. Many times, trucks jackknife while trying to avoid a collision. Multi-car pile ups—which are usually chain reaction crashes—often feature a jackknifed truck. Multi-car cases are complex, as it takes time to investigate the various reports of the accident and other damage to determine who is liable.
Available Damages
California allows those injured in jackknife truck accidents to seek both economic and non-economic damages. The term "damage" in civil court proceedings refers to a payment made in compensation for harm done. Economic damages, then, are a payment made in compensation for the expenses you incurred because of the accident.
Common expenses included in economic damage claims are:
Medical expenses
Lost wages
Loss of future earning capacity
The cost of repairing or replacing your vehicle that was damaged in the accident
Non-economic damages refer to payment made in compensation for the impacts your injury has had on your quality of life.
Some common impacts included in non-economic damage claims are:
Physical pain and suffering
Emotional distress
Loss of consortium, which is a damage collected on behalf of the injured person's spouse for the loss of physical intimacy and companionship commonly experienced after a serious injury
Loss of the enjoyment of life
How a Truck Accident Attorney Can Help
If a truck jackknifed and caused an accident that resulted in your injuries, an experienced truck accident lawyer can help you in your pursuit for compensation with these services: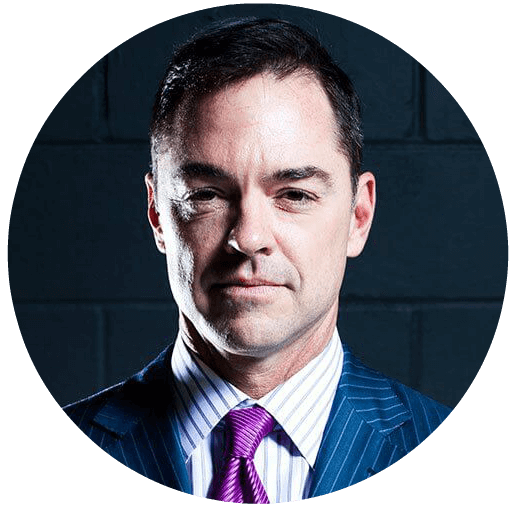 Guidance as to your legal options and answers to questions about your case through a free, no-obligation consultation.
Determination of all sources of liability and accessible insurance resources that can be used to compensate you.
A valuation of your case that is based on the expenses you have incurred or likely will incur from your injury and the impacts you have experienced.
Timely filing of court-required paperwork and attendance on your behalf at all pre-trial conferences and hearings.
The collection of evidence and witness testimony that can strengthen your claim. Due to the federal regulations of the trucking industry, evidence gathering is often an extensive process in this type of case.
Negotiation in an attempt to obtain a fair settlement offer from the at-fault party's insurance carrier.
Litigation.
Assistance with collecting your settlement or award.
A client-friendly contingent-fee payment arrangement. This means that you do not have to pay for the services of your attorney until there is a successful outcome to your case.
Do you still have questions about obtaining compensation after a jackknife accident? Let an experienced truck accident lawyer help you.
---
Gomez Trial Attorneys
655 West Broadway, Suite 1700
San Diego, Ca 92101
619-237-3490