Injured on an easement and wondering who is responsible? You're in the right place. This post covers common questions about liability for injuries on easements. Easement law can be tricky, so we recommend scheduling a free case evaluation so you can get answers specific to your situation. Schedule a free consultation here or by calling 833-GET-GOMEZ.
Table of Contents
1 What Is an Easement?
2 Who Is Liable for an Accident on an Easement in California?
3 How Do You Win an Easement Accident Case?
4 What Type of Attorney Do I Need for an Accident on an Easement?
5 Need an Experienced Premises Liability Lawyer? Get Gomez.
WHAT IS AN EASEMENT?
An easement is a right granted by the property owner to another person or entity or the general public that allows them to use a portion of the land for a specific purpose. Common types of easements include:
An easement that allows a utility company to build power lines
An easement that allows an adjacent property holder to access their land by coming across a certain section of the easement grantor's land
An easement that allows the general public to use a walking path on the property
Easements can be created by express legal writings or through use.
WHO IS LIABLE FOR AN ACCIDENT ON AN EASEMENT IN CALIFORNIA?
Usually, a property owner is liable for injuries that occur on its property arising from negligent maintenance or failure to warn of known hazards. When an easement is involved, things aren't so straightforward. Who is responsible depends on what type of person or entity holds the easement, the terms of any written agreements, and the alleged wrongdoing.
Generally, if a public utility holds the easement, the utility is responsible for maintaining the easement. That means if an accident occurs due to a dangerous condition — such as a fire hazard that was not guarded against — the utility will usually be liable.
If there is a written easement in place that has terms related to maintenance, the party with the maintenance obligation will usually be liable. For example, if the written agreement states that the property owner is responsible for maintaining the easement in a safe condition and someone is injured on a broken pathway on the easement, the property owner is liable.
HOW DO YOU WIN AN EASEMENT ACCIDENT CASE?
To recover financially for your injury on an easement, you'll need to show that someone else was at fault for your injuries and that you have one or more viable causes of action. Causes of action are legally recognized civil claims like negligence, intentional infliction of emotional distress, and tortious misrepresentation.
The most common cause of action in an easement case is negligence. To win a negligence claim, you'll need to prove the other party owed you a duty of care, breached that duty, and as a result, caused you damages (i.e., harm).
In a premises liability case, some common breaches of duty are failure to maintain and failure to warn. Failure to maintain arises when the legally responsible party failed to keep the easement in a reasonably safe condition. Failure to warn arises when the responsible party failed to warn of a dangerous condition on the property — for example, dangerous electrical currents.
WHAT TYPE OF ATTORNEY DO I NEED FOR AN ACCIDENT ON AN EASEMENT?
Easement accident cases are a type of premises liability case. If you've been injured in a premises liability accident, look for a personal injury attorney or law firm with experience with premises liability cases. Advertising can help you find options, but don't rely on advertising alone. Always speak to the firm first so that you can ask questions and make sure it's a good fit. At Gomez Trial Attorneys, we offer a free consultation so you can get to know us better without any financial commitment.
As with all personal injury cases, it is usually insurance companies that are ultimately responsible for paying for the harm in easement-related cases. For this reason, it is important to work with a law firm, like Gomez Trial Attorneys, that has strong settlement and case results in personal injury cases involving insurance companies.
NEED AN EXPERIENCED PREMISES LIABILITY LAWYER? GET GOMEZ.
Gomez Trial Attorneys is an award-winning law firm that has helped clients obtain over $750 million in settlements and verdicts. We are known as one of California's top law firms and have recently expanded to Florida, where we will deliver the same top-level, caring representation to our clients.
If you or a loved one has been seriously injured on an easement or in any other type of personal injury case, contact us at 619-237-3490 or here to schedule a free case evaluation.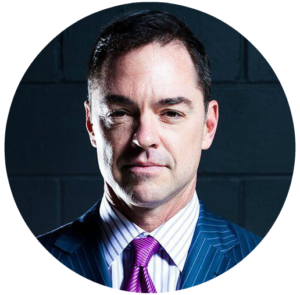 John Gomez founded the firm alone in 2005. Today, John acts as President and Lead Trial Attorney. He has been voted by his peers as a top ten San Diego litigator in three separate fields: Personal Injury, Insurance and Corporate Litigation. Since 2000, he has recovered over $800 million in settlements and verdicts for his clients with more than 160 separate recoveries of one million dollars or more. A prolific trial lawyer, John has tried to jury verdict more than 60 separate cases.