Striking your head against a hard surface can affect your body in multiple ways. As home to one of the body's most important organs—the brain—hitting your head can leave you feeling downright sick. If you suffer nausea after hitting your head, seek medical attention immediately. If the accident that caused you to strike your head was due to negligence, seek legal representation. A brain injury lawyer can determine liability for your brain injury, and help you fight for the compensation you deserve.
[lwptoc]
Common Causes of Head Injuries
Blunt force trauma to the head can cause a brain injury. From "mild" concussions to severe traumatic brain injury (TBI), the aftermath of your accident may require expensive and continuous medical care. When a head injury is due to another person's negligence, you may want to pursue legal action for your damages.
It only takes a second for a head injury to occur. The following accidents are a few examples of common causes of head injuries:
Slip and Fall Accidents
According to the Centers for Disease Control (CDC), falls are a leading cause of brain injuries. The unexpected loss of balance causes accident victims to fall toward hard objects and surfaces.
Slip and fall accidents happen on:
Wet floors due to spilled drinks, a leaking roof, or other similar hazards
Extension cords stretched across a floor.
Steps with no handrail
Frayed or torn carpet
Potholes in parking lots
Unsafe sidewalks
Poor lighting
The majority of slip and fall accidents are preventable, had the property owner used due care. Property owners of such places as restaurants, grocery stores, malls, and even residential dwellings usually owe a duty of care to their visitors.
Accepting an invitation to a store sale, a restaurant event, or a neighborhood cookout should not result in serious injuries. If the property owner knew of a wet floor or an extension cord hazard—and failed to warn you or remove the danger—seek legal representation.
Motor Vehicle Accidents
California is home to 26 million licensed drivers. According to the California Department of Highway Patrol, motor vehicle accidents result in more than 277,000 injuries and 3,000 deaths every year.
All drivers are at risk for encountering a dangerous driver on a California highway or busy city street. Driver behavior behind the wheel can result in a brain injury that forever changes your life. Common causes of many motor vehicle accidents include:
Driving Under the Influence of Drugs and/or Alcohol
While there is no excuse for driving impaired, too many drivers take the chance by thinking they are invincible. The legal limit for blood alcohol concentration (BAC) in California is .08 percent or higher. BAC levels for other drivers are:
Drivers with a commercial driver's license:
Drivers under the age of 21:
It is also illegal to smoke or digest any cannabis product while operating a motor vehicle. If the driver responsible for your head injury was under the influence of drugs or alcohol, they may face liability for your damages.
Distracted Driving
The CDC lists the following three factors as the main contributors to distracted driving:
Visual: Taking your eyes off the road
Manual: Removing your hands from the wheel
Cognitive: Taking your mind off driving
Research conducted by the AAA Foundation for Traffic Safety found the following statistics when it comes to distracted driving:
Drivers who talk on a cellphone are up to four times more likely to crash
Drivers who text are up to eight times more likely to crash
Sending or reading a text while traveling at 55 miles per hour takes your eyes off the road for about five seconds. The CDC reports that this is enough time to cover the distance of a football field.
If your car accident was due to a distracted driver, a brain injury lawyer can help you with a civil case. You are not alone as you deal with the effects of your injuries, like that of nausea and other complications.
Aggressive Driving and Road Rage
A speeding driver can quickly lose control of their vehicle, causing side-impact, head-on, or rear-end collisions. Another driver's anger should never result in serious harm to you or your passengers.
AAA reports that nearly 80 percent of drivers surveyed admitted to expressing aggression while driving.
In addition to speeding, examples of aggressive driving include:
Purposely tailgating
Trying to block another driver from changing lanes
Making angry gestures to another driver
Yelling at other drivers or honking
Ramming another vehicle on purpose
Getting out of a vehicle to confront another driver
This is not a complete list of aggressive driving. These and similar actions and behaviors can escalate into full-blown road rage, placing drivers at risk for serious injuries and possibly death. A study by AAA found that 9 out of 10 drivers view aggressive driving as a real threat to their personal safety.
If an aggressive driver or a road rage incident resulted in injuries or a personal loss to you, take action. An attorney can file the necessary paperwork and provide legal representation for a brain injury claim and lawsuit.
Drowsy Driving
It is difficult to detect just how many accidents result from drowsy driving.
The National Sleep Foundation shares the following statistics for those most likely to nod off behind the wheel:
Truck drivers: a minimum of 15 percent of heavy truck accidents involve a sleep-deprived driver
Shift workers or multiple jobs: working more than 60 hours a week increases the risk of falling asleep behind the wheel by 40 percent
Sleep-deprived: sleeping six hours or less, possibly due to an undiagnosed sleep disorder
Long drives alone at night: driving an isolated road in the dark with no one to keep the driver company
These are a few examples of how a driver can lose control and cause you serious injuries. These actions and behaviors are preventable if a driver gives careful thought to their personal choices.
If your resulting injuries include a head or brain injury, your need for medical care can continue throughout your lifetime. This is not fair, and you should not have to pay for this much-needed care.
If a negligent driver struck you as you were driving your car, riding your motorcycle, riding your bicycle, or walking, an attorney can help you. Tackling your case alone is often overwhelming as you recover from your injuries or assist an injured loved one. Seek legal representation and feel better knowing someone is at work representing your best interests.
Other Types of Accidents Involving Head Injuries
A head injury can happen in a variety of settings where negligence is present.
Additional types of accidents include:
Construction accidents
Physical assaults
Swimming pool accidents
If you or a loved one suffered a serious head injury that resulted in nausea and other complications, fight for justice. What happened to you severely impacted your life and the responsible party must face accountability for their careless actions. If you are unsure if your case qualifies for legal action, a free case evaluation with an experienced brain injury attorney can help you to determine your next step.
The High Cost of Feeling Nauseated
Striking your head during an accident can cause profound changes to your body. In addition to the shock you experience, your head injury can make you sick. Whether it is from the effects of the fall, medications, treatment, or other reasons, nausea can impact your daily life. If the head injury you suffered resulted in a brain injury, it most likely impaired certain brain functions. Your ability to experience sensations, like that of taste and smell, may change or disappear.
Feeling nauseated is just one possible outcome of your head injury. For those who experience a severe TBI, life may never be the same.
Your loved one may change in one or more of the following ways:
They are unable to maintain balance and they experience muscle weakness
They are unable to process their thoughts and have trouble with recalling information
They are unable to see, hear, or experience the sensation of touch
They are unable to maintain their emotions or behavior
The cost of care for your loved one can climb quickly due to their need for 24-hour care. A skilled nursing facility is expensive, with costs averaging between $8,000 and $9,000 per month.
A brain injury claim provides a legal option for victims of negligence. If another party is responsible for the harm caused to you or a loved one, you do not have to face the legal process alone. Most brain injury lawyers offer free case evaluations, and many work on a contingency fee basis. This means anyone can afford a lawyer, as they generally collect their fee only if they secure compensation for you.
Protecting Your Best Interests
Feeling nauseated is an unpleasant experience. A brain injury attorney understands that victims of negligence do not feel well and need to rest. That is why they represent accident victims by managing the details of their case.
While a speedy resolution to your situation is likely your preference, civil cases take time. An attorney can carefully review all evidence regarding how the accident occurred and who is liable for your harm. In some cases, liability may fall on more than one party.
Insurance company negotiations are where most brain injury cases begin. Negotiating for a settlement amount that covers all damages associated with your head injury is vital for your financial future. It also sends a strong message regarding accountability for the injustice you experienced.
Types of compensation possible in brain injury cases include:
Medical expenses related to everything from medical transport to hospital fees
Medical expenses that are ongoing and cover continuous needs, like that of expensive prescriptions
Lost pay due to your recovery
The income possible had your injury not prevented you from returning to your job
Pain and suffering
While it is impossible to predict what, if any, compensation you receive, it is always worth pursuing. Never speak with an aggressive insurance adjuster alone. If they pressure you into accepting a settlement before you secure a lawyer, it can prevent you from future legal action. If your medical condition or that of a loved one declines, you may not have the funds necessary for additional medical care.
Brain injury cases often involve preventable accidents had the responsible party used proper care. Taking civil action against the responsible party is your right, and a lawyer can stand by your side throughout the process.
When to Act in Your Pursuit of Possible Compensation
If you decide to pursue a brain injury lawsuit, you must take quick action. The statute of limitations for pursuing a civil lawsuit in California is two years. Twenty-four months, when you are feeling nauseated and recovering from a head injury, is not long: it can pass in the blink of an eye.
A brain injury lawyer can ensure that you do not miss this important deadline. While many brain injury cases settle out of court, it is sometimes necessary to proceed to trial.
There is typically no quick recovery from a serious head or brain injury. The effects on your life or that of a loved one are often permanent and difficult. Securing compensation cannot undo the damages you incurred; however, it can ease your financial stress.
Brain Injury Lawyers Help Accident Victims Pursue Justice and Compensation
Civil law and procedures differ from criminal cases. Brain injury lawyers help accident victims when they suffer harm due to the negligence of others. If you suffered a head or brain injury that left you feeling nauseated, consider contacting an attorney now. Time can slip away as you manage your medical appointments, treatments, and procedures. If your loved one depends on you for care, protect their future interests on their behalf. You have nothing to lose by reaching out to a brain injury law firm today for a free case evaluation.
Nausea After Hitting Your Head: Frequently Asked Questions and How a Lawyer Can Help
Striking your head against a hard surface can result in severe pain and feelings of nausea. Seek medical attention immediately following a head injury. A medical professional can diagnose your injury and provide the proper treatment. Your next step is to consider hiring a brain injury lawyer to represent you. The medical costs associated with your injury, along with other damages, can leave you in a financial bind. A lawyer can handle your case as you concentrate on your recovery and the waves of nausea you experience.
The following frequently asked questions provide a helpful framework for how to proceed following your accident. Each brain injury case is unique to the accident that caused them. Seeking legal guidance is a smart idea for learning more about your options for a potential civil case.
I hit my head, but I feel fine. Do I still need to seek medical care?
Yes. Delayed symptoms of a possible concussion or other types of brain injury can place you at risk for complications. The nausea you feel may signal more than just an upset stomach.
Accepting medical transport can serve as valuable documentation of your injuries. It is always best to get a medical examination by a professional rather than assuming you are fine.
I feel responsible for my accident. Should I admit fault?
No. Never admit responsibility for the accident that caused you harm. Traumatic accidents are sudden and unexpected, with confusion immediately following the impact.
Concern for the other party or embarrassment for your injuries is no reason to admit fault. Witnesses may affirm the fact that you admitted fault, making your case more difficult to prove. Limiting what you say and to whom you say it is imperative for protecting your best interests.
What types of accidents can result in a head injury?
Any accident that causes you to strike your head against a hard object—or that results in a penetrating head injury—can impact your life.
The following types of accidents are a few examples of the more common causes of head injuries:
Car accidents: From speeding to a drunk driver, a dangerous driver can strike another driver, a motorcyclist, a bicyclist, or a pedestrian
Semi-truck accidents: Large trucks with drowsy or distracted drivers are dangerous for other drivers
Slip and fall accidents: Wet floors, stairs with no handrail, and poor lighting can cause a business patron to slip and fall
Product liability: A malfunctioning product can cause a serious accident resulting in a head injury
If you are uncertain if your accident and resulting head injury qualify for possible compensation, a lawyer can help you.
What can a lawyer do for me?
A brain injury lawyer entered this particular field of law specifically to assist accident victims. Your head injury and resulting nausea leave you in no position to handle a claim and lawsuit on your own.
There is too much at stake for you to not secure legal representation. The time you spend trying to handle your case alone is better spent hiring a lawyer. Leave your case's details to a professional brain injury attorney, and take care of your medical and emotional needs.
Self-care following a serious accident is important and not something to overlook. Contacting a brain injury lawyer soon after your accident allows you the opportunity to get started on your self-care sooner.
Can I afford a lawyer?
Yes. The majority of brain injury lawyers work on a contingency fee basis. This means their fee is dependent upon the outcome of your case. In other words, if they do not secure compensation on your behalf, you do not pay any attorney's fees.
The knowledge that any legal fees come from the compensation your lawyer secures can alleviate your stress. There is no deposit or down payment required—just quick action on your part to secure legal representation without delay.
Why is time so important?
Time is important due to state laws limiting the time allowed for filing a civil lawsuit. California law allows two years, which, given your serious injury, is not much time. The weeks can pass in a blur, leaving you uncertain as to how much time passed since your accident.
There is no second chance if you miss the deadline for filing your case. Taking quick action in securing a lawyer and providing them with the evidence you may possess is vital. Searching through your personal items and your smartphone for possible evidence is one way you can help your lawyer.
A brain injury lawyer may need time to investigate your accident to build your case. No matter what type of accident or head injury you experienced, do not delay seeking legal services. The sooner you find a brain injury lawyer to represent you, the faster they can get to work for you.
What evidence can help my lawyer?
The types of evidence important for your case often depend upon the type of accident you experienced.
The following generally help in brain injury claims:
Police reports
Store incident reports (for slip and fall accidents)
Accident scene photographs, videos, and possible media reports
Witness statements and the contact information for eye-witnesses
The medical costs and reports related to your injuries
Your lawyer can inform you regarding what types of evidence they may need to prove negligence. If you do not possess any evidence, they can investigate to find what they need for building your case.
Do not let a lack of evidence stop you from contacting a brain injury lawyer as soon as possible. The details of your accident play an important role in what your lawyer may or may not need to pursue compensation on your behalf.
Can I negotiate with an insurance adjuster on my own?
No. The pain and suffering you experience leave you neither the time nor energy to take on aggressive insurance adjusters, let alone massive companies with extensive experience denying and combatting claims. Adjusters are too experienced at what they do to handle alone. Referring them to your attorney informs them that you are serious about securing compensation.
Any efforts to settle your case alone is time taken away from your much-needed rest. When it comes to insurance company negotiations, it is best to seek help from a lawyer familiar with the process.
I want to accept a settlement offer. Can I still sue later if my condition worsens?
Usually, no. If you accept a settlement offer from an insurance company without legal representation, your acceptance almost always closes your claim. The funds included in the settlement must last you throughout your lifetime.
If your head injury and resulting nausea cause problems throughout your lifetime, you may not have money for medical care. This is unfair, and also why contacting a brain injury lawyer is so important for protecting your best interests.
The amount offered to you may seem like a large sum. Insurance companies want to protect their bottom line and their clients. While the amount of an initial settlement offer appeals to you, it is most likely the lowest amount they want to pay.
Medical costs continue to rise. It is impossible to predict the future; however, planning for further complications and your future care is critical. Refusing to speak with an insurance adjuster is not rude; it is in fact an important step toward the compensation you need. Refer them to your lawyer instead.
How will I know the status of my case?
A brain injury lawyer understands what an uncertain and anxious time this is for you. Your lawyer should keep you informed with consistent communication as your case progresses—either through negotiations or at trial. Your lawyer is on your side, and while they are generally aggressive with insurance companies, they will treat their clients with compassion.
Understanding how the legal process works is confusing and challenging for most plaintiffs, especially in brain injury cases. Your lawyer can answer any questions you may have by explaining the answers in a way that is relatable and easy to comprehend. Entrusting a lawyer with your civil case means you can focus on your recovery instead of the legal details of your accident. This can protect you from reliving the details of the traumatic event that changed your life.
What types of compensation is possible?
There is no way to guarantee any type of compensation regarding your case.
Most brain injury cases, however, involve the following types of compensation:
Medical bills from the moment of transport to your release from the hospital
Ongoing medical costs related to your additional medical needs once you leave the hospital, such as therapy and medications
Reimbursement for your lost wages due to time missed from work because of the accident
The income possible if you returned to your previous job, also referred to as diminished earning capacity
Pain and suffering for your reduced quality of life and mental anguish
If your loved one dies as a result of their head injury, you may qualify for a wrongful death case. The types of compensation possible generally include funeral costs and the loss of companionship. To pursue wrongful death action, you must be a close relative of the deceased.
How long does a civil case take?
The complexity of your accident and resulting injuries can affect the length of your case. Brain injury lawyers understand that your medical bills and household expenses do not stop due to your inability to work.
The ultimate goal for your lawyer is to secure the best possible outcome of your case. There is no way to predict how long the process may take. It is imperative, however, not to rush negotiations. Settling for less than you deserve is what a lawyer wants to protect you from experiencing.
The time following your accident is stressful, yet exercising patience with the legal process is the best course of action.
Brain Injury Lawyers and Your Head Injury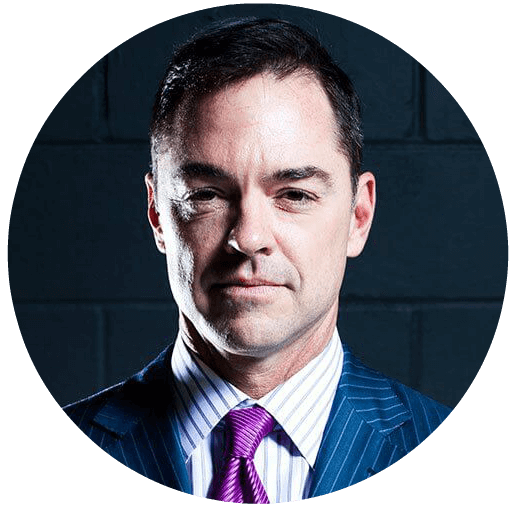 Feeling sick after your head injury is something that requires immediate medical attention. Seeking compensation for your head injury damages is where a brain injury lawyer can help you.
Brain injury lawyers are eager to assist accident victims. If your head injury resulted from negligence, it's wise to contact a brain injury lawyer right away. They want you to feel better and to have access to the medical services you need.
Head injuries are often expensive, and in some cases, deadly. If you or a loved one suffered serious harm or lost a loved one, consider contacting a lawyer. What happened to you was not fair and most likely preventable. Give careful thought to holding the responsible party accountable for their negligence with a brain injury lawyer's help.
---
Gomez Trial Attorneys
655 West Broadway, Suite 1700
San Diego, CA 92101
Phone: (619)-237-3490