California Burn Injury Attorneys
California Burn Injury Attorneys
Not only do many people find burns some of the most painful injuries they can experience, but burns can also cause many long-term complications that, in many cases, influence many future areas of the victim's life. Following a burn accident, you may suffer from substantial scarring as well as difficulty with mobility around joints. Burn victims also often find that they have a long recovery ahead of them.
If you suffered severe burns due to another party's negligence, you may deserve compensation for your injuries. Contact our California burn injury lawyers at the Gomez Trial Attorneys to learn more about your legal rights following a serious burn injury.
Gomez Trial Attorneys: Our Past Successful Burn Injury Claims
At Gomez Trial Attorneys, we have worked with many past burn injury victims to help them seek the compensation they deserve following a serious accident. While our past results cannot guarantee certain results in your claim, if we agree to work together, our experienced attorneys are committed to working tirelessly to help clients obtain the resolution they need.
Previous case results include:
$9.5 million awarded in a burn injury settlement
$6.5 million awarded in a burn injury case with a jury verdict
$3 million awarded in a burn injury claim settlement
Following your burns, you have enough to deal with on your own: medical appointments, healing to focus on, and work to balance while you attempt to recover from your injuries. Do not try to handle your claim on your own. Instead, turn to experienced burn injury attorneys. Working with an attorney can:
Provide peace of mind and decrease stress. When you work with an attorney following severe burn injuries, you know you have one person on your side. Not only that, a burn injury attorney can prevent you from missing any important details in your claim, including the full compensation you deserve for your injuries.
Help you understand how much compensation you deserve. If you deal with a premises liability insurance company, an auto insurance company, or another insurance company that covers the claim, the insurance company could attempt to minimize its financial liability. An insurance company might, for example, send you a low settlement offer immediately after your accident or try to shift liability to another party. By working with an experienced attorney, you can get a better picture of exactly the compensation you deserve, when to fight for it, and when the time comes, when to accept a settlement offer.
Collect evidence on your behalf. Sometimes, to receive compensation for your injuries, you may need to prove who caused or contributed to your accident. An attorney can help collect valuable evidence, including security footage, witness statements, and photos of the scene of the accident. Contacting an attorney soon after your accident can make it easier to collect as much relevant evidence to your claim as possible.
Many of our past clients found that bringing in an experienced personal injury attorney after a burn accident helps increase the compensation they can receive, and shows both defendants and insurers that a client's claim will be pursued seriously and aggressively.
Burn Injuries, Costs, and Complications
Doctors typically grade burn injuries according to four degrees of severity:
First degree burns generally cause reddening of the skin as well as tenderness and pain. First degree burns do not have blisters or blackened skin around the injury. In most cases, first degree burns heal fairly quickly and with little to no scarring. They involve only the first, outer layer of skin.
Second degree burns usually involve both the outer layer of skin and the flesh beneath. Second degree burns usually include blistering and bubbling of the skin. Sometimes, second degree burns leave significant scarring behind, especially if the victim does not receive proper medical care. Second degree burns cause more pain and may have a longer healing period than first degree burns. When second degree burns cover a large percentage of the body or occur near the groin or around joints, they may cause more serious complications.
Third degree burnsmay involve some blistering as well as blackening of the skin. Third degree burns often go below the skin itself and into the tissue underneath. These burns have a much higher risk of complications during the healing process and may leave significant scarring behind after healing. Many victims of third degree burns may struggle with mobility after the accident, especially if the burns occur around joints.
Fourth degree burns incorporate both layers of skin, the tissue beneath, and may include muscle or bone. Usually, victims with fourth degree burns experience less pain than victims of third degree burns, since the nerves in that area often suffer severe damage in the accident. Victims of fourth degree burns often have substantial scarring and mobility challenges, even long after recovery.
The cost of recovery from burns can vary dramatically. Treatment for moderate burns with no complications can cost more than $206,000. Victims with more serious burns or who face severe complications may face costs as high as $10 million as they move through the recovery process. Many burn injury victims, especially those with severe burns, may need to remain in a special unit at the hospital to help reduce the risk of infection. Other victims may need extensive plastic surgery to help minimize the appearance of scars following the accident.
Common Burn Causes
Burns can occur due to a variety of different causes. When most people think of burns, they imagine burns from direct heat or fire: thermal burns. Burns, however, can occur for several reasons.
Electrical burns occur when the victim faces exposure to an electrical current, often due to exposed wiring. Not only do electrical burns impact the skin where direct contact occurred, electrical burns can also send electricity traveling through the body, resulting in serious organ damage or other injuries. Even an electrical burn that appears to cause only minor skin damage can cause more serious injury below the skin.
Cold burns. Like heat, exposure to extreme cold can cause serious damage to your skin. Immediate exposure to extreme cold, including touching an extremely cold surface, can result in immediate burns to the skin.
Friction burnsusually occur when the skin gets dragged repeatedly over a rough surface.Road rash, for example, usually occurs when the victim's skin drags across the road during an accident. Friction burns can go through the layers of the skin, even impacting muscle and bone, in some cases.
Chemical burns result from exposure to extremely caustic chemicals. Some chemicals cause burns immediately upon exposure, while others may occur due to long-term exposure to chemicals. Often, chemical burns result from improper chemical disposal or use, especially in warehouses and around construction sites.
Radiation burns occur due to exposure to radiation. Radiation burns may occur in industrial as well as medical settings.
Complications From Burn Injuries
Burns strip away the protective layers of skin that help prevent foreign matter, including bacteria, from entering the body. As a result, burns can leave victims at a high risk for several complications.
Hypothermia. Following serious burns, many victims struggle to retain normal body temperature. Extended hypothermia can cause organ damage or shutdown.
Infection. Following severe burn injuries, medical professionals work hard to avoid exposure to foreign matter and reduce the possibility of infection. Victims with severe burns often must remain in a highly sterile burn unit in the hospital to help stave off infection risk. Infection can cause severe illness and, in some cases, lead to death after burns.
Scarring. Many burn victims see their appearance forever changed by the accident. While plastic surgery can help provide a normal appearance, not all victims can have plastic surgery. Others may not fully recover their former appearance, even if plastic surgery can erase many of the scars.
Failed skin grafts. Skin grafts help provide healthy skin to cover the area impacted by the burn by removing it from a healthy area of the body. When a skin graft fails, it often results in the need for another procedure, causing further pain and suffering for the victim.
Finding the Liable Party After a Burn Injury
When you suffer burn injuries, to file a personal injury claim, you must identify the entity liable for causing those burns. Burns can occur due to a wide range of accidents. To discover the liable party, consider these questions:
Who bore a duty of care to you at the time of the accident? For example, in a premises liability accident, both the owner and the manager of the property bear a duty of care to those who visit it to provide a reasonably safe experience.
Who violated that duty of care? In a premises liability accident, for example, the premises owner might have allowed improper electrical wiring to remain accessible to the public, while the manager might have failed to issue an appropriate warning to patrons of the store.
How did that violation lead to your injuries?To file a personal injury claim, you will need to show not only that a risk existed, but that the negligence of the liable party caused your injuries: in this case, your burns.
Often, attributing liability can be a complex process. An experienced burn injury lawyer can help you identify liable parties, even in complicated scenarios with multiple possible defendants.
Construction Accidents
Not only do construction sites include some possibility for fire, but they also raise the odds of exposure to hazardous chemicals or dangerous electrical currents. Your employer's workers' compensation insurance can help you pay for your injuries, and Gomez Trial Attorneys can help you prepare that application and fight to make sure it doesn't shortchange you. Other liable parties on construction sites might include the owner of the premises, when the owner allowed a risk to persist and failed to properly warn visitors to the site, or subcontractors who allowed the risks to persist.
Premises Liability Accidents
Premises liability burns can occur due to owner or manager negligence around a property; an owner or manager who, for example, knows about electrical wiring problems and fails to fix them, or who does not attend to problems with a hot water heater that causes burns to a tenant or visitor.
Product Liability Accidents
When products burst into fire unexpectedly, leading to severe burns, the manufacturer of that product may bear liability for the accident. In some cases, the distributor of the product may share liability for that accident.
Auto Accidents
In severe auto accidents, cars can burst into flame, leading to severe burns in the victims—especially those trapped inside the vehicle. When big trucks carry caustic chemicals, they can also cause chemical burns in an accident. The driver who caused the accident, the manufacturer of a defective part that causes an accident, or a company that fails to properly secure dangerous chemicals can all bear liability for those accidents.
Working with an attorney can help you better identify the entity or entities that caused your accident. If multiple parties contributed to the accident, you may need to file a claim against each to maximize your compensation.
What Compensation Can You Claim for Your Burns?
Many burn victims have substantial medical bills to consider as well as lost wages to make up for. Your normal bills do not stop because of your injuries, and your burns may prevent you from returning to work. The compensation you can receive for your burns will depend on several factors, including the defendant's assets, the insurance policy that covers the liable party, as well as the extent of your injuries: the limitations of the insurer's policy, for example, may designate the maximum compensation you can receive from that claim.
People with burn injuries may seek:
Medical expenses, from emergency medical care to therapy to help recover from the accident
Lost wages: all the hours you miss at work due to your injuries
Lost earning potential: the lost wages you might have received, when your burns permanently prevent you from returning to work
Pain and suffering
An attorney can help identify the compensation you deserve after your accident, providing you with a better idea of how much you should expect from a successful claim.
Do You Need a Burn Injury Attorney in California?
When you suffer severe burn injuries due to the negligence of another party, you may need our California burn injury attorneys to help file your claim, seek evidence, or, if necessary, fight for you in court. If you need a California burn injury attorney, contact Gomez Trial Attorneys online or call at (619) 237-3490 to learn more about your legal rights and the compensation you could receive for your injuries.
Our Process...
Easy as 1. 2. 3!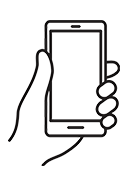 We will determine your case and submit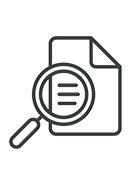 You will get regular update from us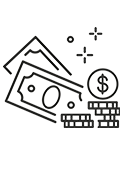 Collect your compensation

"John helped me find doctors, he referred me to his neurologist, his physical therapist, I mean, anything I needed he was right there, every step of the way. I couldn't have asked for a better result from all of this, I would absolutely recommend Gomez Trial Attorneys."

"During the time I was working with Gomez Trial Attorneys, they treated me very, very well. 100% of the time, they believed me, and they were very compassionate. They felt sorry for what happened and they understood the therapy process."

"They held my hand the whole time and kept me in the loop every aspect of my case which was very refreshing to me. They helped me get my settlement offer as fast as possible and I was able to keep my farm"

"The Gomez experience was the best experience it could be for me really, only positive things to say. They really were there every step if the way. Thanks to Gomez Trial Attorneys my dad is able to support my family as a single father"

"He opened the door for me to join his firm to help other brain Injury survivors and I never met another firm who is like this who was so understanding and caring who took the extra step and walked the extra mile with their clients and this is the best"

"I am very satisfied with the outcome with Gomez and I would definitely recommend Gomez to anybody, we tell people all the time, Get Gomez! They are really thorough with everything and they make you feel real comfortable."

"Just helped us through, guided us through, I kept notes all those years, we had questions all the time and they would always keep us informed of what was going on. They just unlayered it, layer by layer, I've never seen anything like them. Thank God for them."
Get your
free consultation
24/7 Support & Free Consultation