California Car Accident Attorney
California Car Accident Attorney
Each day, more than 750 car accidents take place in California, according to the Office of Traffic Safety. Almost 10 of them kill people.
The injuries and fatalities that result can leave families not just in physical and emotional pain, but financial turmoil as they struggle to pay for hospital bills, physical therapy, psychological counseling, and other services to return to normal. Serious injuries to the spine or brain may require wheelchairs, home renovations, in-home care, in-patient treatment, or supervised living.
Are you in this situation? An experienced California personal injury lawyer at Gomez Trial Attorneys can help you. We can fully assess your situation, investigate your crash, and determine which liable parties to pursue for compensation to pay your bills and help you heal. In cases of permanent injury, we can seek compensation to restore you to as much independence as possible. Call us today for a free case evaluation.
Table of Contents 
1 We Have Helped Many Others Like You
2 The Most Common Causes of Car Accidents in California
3 Types of California Car Accidents
4 The Injuries a Car Accident in California Can Cause
5 Should You File a California Lawsuit?
6 Were You in a Car Accident? Call Our California Car Accident Lawyers Now
We Have Helped Many Others Like You
In the past decade, we have been able to obtain more than $500,000,000 in verdicts and settlements for our clients, and we have had over 100 verdicts or settlements worth more than $1,000,000 each. Some of our car accident case results include:
$13,500,000 verdict for a client who suffered a brain injury
$5,200,000 settlement for a client who suffered a brain injury
$1,700,000 verdict for a client who suffered an ankle injury
$1,250,000 settlement for a wrongful death/ DUI case
$1,000,000 settlement for a rideshare auto accident case
While each case is unique and past results are no guarantee of future outcomes, rest assured that the dedicated personal injury team at Gomez Trial Attorneys are committed to obtaining the best result possible for each and every client.
Injured in an accident? Get a real trial lawyer. Get Gomez.
The Most Common Causes of Car Accidents in California
There are many reasons why a car accident may occur. Though a few of these reasons, such as inclement weather, aren't anyone's fault, most accidents are the result of human error or driver negligence. Car accidents tend to be more prevalent in nighttime hours, when there is less visibility, a higher likelihood of alcohol impairment, and a higher likelihood of driver fatigue due to the body's natural nighttime sleep cycle. Some of the most common causes of car accidents in San Diego and around the nation include:
Types of California Car Accidents
Just as there are many reasons for car accidents to occur, there are many different ways in which a car accident can happen. Here are some of the most common accidents involving more than one vehicle:
Rollover: Rollover accidents are particularly dangerous to a vehicle's occupants. While this type of accident accounts for only a small number of the overall accidents in the U.S., they account for nearly 35 percent of deaths from traffic crashes. The majority of individuals who die in a rollover crash are not wearing seat belts and are ejected from the vehicle.
Rear-end: Often regarded as "minor" accidents, some rear-end collisions are anything but minor. This is the most common type of two-car collision and it occurs when one vehicle is following another too closely. The lead vehicle slows down or comes to a stop while the following vehicle continues moving at speed. In addition to tailgating (following too closely), rear-end crashes are generally caused when the driver of the following car is not paying attention to what is going on with traffic in front of his or her car. The National Transportation Safety Board reports that rear-end collisions cause the deaths of around 1,700 people a year.
Side-impact collision: Also known as broadside or T-bone accidents, side-impact collisions account for around a quarter of all passenger vehicle occupant deaths. Side-impact collisions involve the front of one vehicle hitting the side of another. Injuries are often severe for the occupant sitting on the side of the vehicle that was struck. This type of accident generally occurs at an intersection, when one driver fails to yield the right-of-way to another.
Head-on collision: While head-on collisions only account for around 2 percent of all traffic crashes that occur in the U.S. each year, they account for about 10 percent of all traffic fatalities, making them a particularly deadly type of accident to have. Head-on collisions, also known as frontal impact collisions, involve two vehicles traveling in opposite directions, crashing into one another. Part of what makes a head-on such a dangerous accident to have is the speed at which both vehicles are moving when they collide, as well as the velocity in which they change direction. Head-on collisions often occur on rural, two-lane highways in which a vehicle is required to travel in the oncoming traffic lane to pass another and on winding roads where drivers are unable to see if someone is coming around the curve from the opposite direction. These accidents also are a result of wrong-way drivers or a driver leaving his or her lane of travel due to an accident, crossing a median, and entering the oncoming lane.
Pileups: While relatively rare, multi-car collisions—also known as pileups—often garner media attention simply because of the number of vehicles involved. These accidents generally occur in high-traffic areas, such as an Interstate, and may be precipitated by an initial one- or two-car accident. There may be inclement weather involved. This type of accident involves extensive investigation to determine who was at fault.
Not all accidents involve more than one car. Single-car crashes, in which a vehicle leaves the roadway for whatever reason, account for about 20 percent of all traffic crashes and result in the deaths of about 8,000 people in the United States each year.
The Injuries a Car Accident in California Can Cause
Nearly every injury imaginable can take place when two cars—each weighing several thousand pounds—collide. Some of these injuries can cause a lifetime of difficulties, including:
Traumatic brain injury
Spinal cord injury
Broken bones
Internal bleeding
Burn injuries
Limb amputation
Emotional distress
If you were injured in an accident, seek medical attention immediately, even if you don't feel hurt. Many accident injuries present delayed symptoms that can worsen rapidly hours or even days after they occur.
Should You File a California Lawsuit?
If you were injured in a car accident due to someone else's negligence, you likely have a lot of questions. One of the most pressing is: Should I file a lawsuit? The answer to that question depends on the circumstances.
What might be a better option is to first talk to an attorney with experience in car accident cases before you speak to any insurance companies about your claim. A personal injury attorney can explain the liability of others involved in the accident and how much compensation you should seek from an insurance claim. An attorney can also assist you with the claims process and can negotiate with the insurance company on your behalf. Your car accident lawyer can also advise you in situations such as what to do if the at-fault party didn't have bodily injury liability coverage, if there was more than one liable party, if you shared liability, or if your expenses exceed the insured's policy limits.
If the insurance company fails to offer a fair settlement or your damages exceed the limits of the policy, a lawsuit may be filed. Some of the expenses that California allows car accident victims to seek compensation for include:
Past and future medical expenses
Lost wages, loss of future earning capacity and/ or loss of job opportunities
The cost of at-home care
The cost of household tasks that you're no longer able to perform due to your injury
The cost to repair or replace your car or other property damaged in the accident
Loss of consortium, which relates to how your injuries have changed your relationships with family members who may now carry the responsibility for your care. In particular, this damage revolves around a loss to the normal marital relationship with your spouse.
Physical pain and suffering
Emotional distress
Permanent disability
In California, most personal injury cases must be filed within two years of the date of the accident. However, your attorney will inform you if there are exceptions in your case.
Personal injury claims, whether settled with the insurance company or through jury verdict are generally a time-consuming process. You should be wary of an insurance company's quick settlement offer, as these often don't take into consideration what your maximum medical improvement will be or your long-term prognosis. If a lawsuit is filed, the process may take even longer due to courthouse caseloads and other factors, including:
The severity of your injuries
Legal and factual problems encountered in your case
A large amount of damages
While many attorneys may eagerly push for a fast settlement, Gomez Trial Attorneys are more interested in getting the compensation you need for the damages you've incurred—even if that means going to court to do so. We thoroughly examine every case before we agree to represent the client and use our extensive legal experience to establish a value of the case that can provide our client with sufficient resources to cover the costs of all future care, as well as the psychological costs that an accident brings.
Were You in a Car Accident? Call Our California Car Accident Lawyers Now
For a free, no-obligation consultation and case review, contact us online or call 833-GET GOMEZ (833-438-4663). Our California personal injury lawyers are standing by to hear your story.
We want to learn more about you and how your injuries have affected your life. If we feel you have a good case and you're comfortable hiring us, we're ready to start pursuing compensation for you right now.
Injured in an accident? Get a real trial lawyer. Get Gomez
---
Client Testimonials
Review: 5/5
★ ★ ★ ★ ★
"Very grateful for the Gomez Firm getting me the best result. They really do value you, I would 100% recommend to anyone. They've done such an awesome job & they never make you feel forgotten."
Review by: Anahie S.
"They held my hand the whole time and kept me in the loop on every aspect of my case which was very refreshing to me. They helped me get my settlement offer as fast as possible and I was able to keep my farm."
Our Process...
Easy as 1. 2. 3!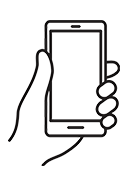 We will determine your case and submit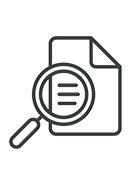 You will get regular update from us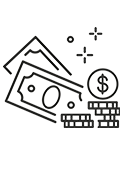 Collect your compensation

"John helped me find doctors, he referred me to his neurologist, his physical therapist, I mean, anything I needed he was right there, every step of the way. I couldn't have asked for a better result from all of this, I would absolutely recommend Gomez Trial Attorneys."

"During the time I was working with Gomez Trial Attorneys, they treated me very, very well. 100% of the time, they believed me, and they were very compassionate. They felt sorry for what happened and they understood the therapy process."

"They held my hand the whole time and kept me in the loop every aspect of my case which was very refreshing to me. They helped me get my settlement offer as fast as possible and I was able to keep my farm"

"The Gomez experience was the best experience it could be for me really, only positive things to say. They really were there every step if the way. Thanks to Gomez Trial Attorneys my dad is able to support my family as a single father"

"He opened the door for me to join his firm to help other brain Injury survivors and I never met another firm who is like this who was so understanding and caring who took the extra step and walked the extra mile with their clients and this is the best"

"I am very satisfied with the outcome with Gomez and I would definitely recommend Gomez to anybody, we tell people all the time, Get Gomez! They are really thorough with everything and they make you feel real comfortable."

"Just helped us through, guided us through, I kept notes all those years, we had questions all the time and they would always keep us informed of what was going on. They just unlayered it, layer by layer, I've never seen anything like them. Thank God for them."
Get your
free consultation
24/7 Support & Free Consultation