California Clergy Sexual Abuse Lawyers
California Clergy Sexual Abuse Lawyers
Sexual abuse at the hands of clerics often proves immensely traumatic for victims. Not only must these people suffer at the hands of another human being, but they must live with the knowledge that somebody they trusted betrayed that faith. Most victims of clergy sexual abuse are also children. This makes an already sickening reality all the more painful.
Victims of clergy sexual abuse should understand their rights and the legal processes that may play into their cases. The more a victim understands what happened to them and how they can move forward, the more empowered they are to make the best decisions for their lives. If you feel as though you have been a victim of sexual abuse then speak with the trusted and sensitive California personal injury attorneys at Gomez Trial Attorneys to discuss what your options are.
The Prevalence of Sexual Abuse by Clergy
Sex abuse on the part of Catholic priests gets the most attention due to the sheer number of survivors who have come forward and the scope of the resulting scandals. Catholicism, however, is hardly the only faith community in which clergy abuse their authority.  Lutherans, Southern Baptists, Jehovah's Witnesses, and Methodists have endured sex abuse scandals. Judaism, Buddhism, and Islam are not immune, either.
Clergy hold positions of power over the adults and children who share their faith. This puts them in the position to manipulate—sometimes through fear, but sometimes just by exploiting innocent people. Extensive research has indicated that sexual assault, violence, and abuse is especially prevalent in scenarios that involve authority figures such as these.
Tack on the immense emotional pressure of religious faith and you have a recipe for disaster. Church members who feel unfulfilled in their religion or who struggle to feel accepted by God or their churches may find themselves abused by members of the clergy. These predators know how to pinpoint insecure and primed victims—and many pursue them aggressively.
Parents, in particular, should recognize that much of the sexual abuse carried out by clergy members involves children. Adult abuse is relatively uncommon—but many previous victims of childhood sexual abuse don't take legal action until well into their adulthoods. Keep in mind that adult church members around you may harbor immense grief and fear as a result of experiences they endured long ago. These survivors, too, deserve compassion and justice.
Clergy Sexual Abuse: Should You Hire an Attorney?
Victims of any variety of sexual abuse should hire a trustworthy, seasoned attorney. The right lawyer can help simplify the legal process and clarify questions or concerns that victims may experience throughout. Many sexual abuse victims find that they feel disempowered, fearful, and uncertain as they begin their pursuit of justice; but, with an experienced attorney by your side, you'll be well-equipped to see your case through to the end.
If you believe that you or a loved one suffered sexual abuse at the hands of the clergy, contact an attorney as soon as possible. Gomez Trial Attorneys retains an extensive team of knowledgeable, empathetic, and hardworking legal professionals who are ready to assist victims as soon as necessary. Contact us today to schedule a free consultation or to learn more about our services.
The Warning Signs of Sexual Abuse
Many behaviors and other factors that could indicate clergy sexual abuse apply to any time of the sexual assault. Some victims may act differently depending on whether their abuse was acute or systemic; others may fail to demonstrate any warning signs at all. There's no guarantee that a victim will behave in a certain way after their experience; however, some signs to be on the lookout for include:
The appearance of sexually transmitted infections
Physical trauma to the genital area
An increase in inappropriate sexual behavior
Bedwetting (in children)
Fear of being alone
Mistrust of authority
Confusion concerning faith or religion
Excessive discussions or behaviors centering around sexual concepts (especially those that are inappropriate for the victim's age if they are a child)
Keep in mind that every sexual abuse victim responds to their experiences differently. The best way to increase the likelihood of pinpointing abuse is to foster open and honest discussions. Creating an environment where victims feel more comfortable discussing their traumas is the first step to achieving justice.
California's Independent Compensation Programs
This proved a monumental year of victims of clergy sexual abuse in California. The Catholic Bishops of California established the Independent Compensation Program for Victim-Survivors of Sexual Abuse of Minors by Priests. Several prevalent dioceses opened their doors to integrate the program:
Archdiocese of Los Angeles
Diocese of Fresno
Diocese of Orange
Diocese of Sacramento
Diocese of San Bernardino
Diocese of San Diego
Any childhood abuse victim who experienced sexual assault at the hands of a clergy member can take part in the program. Catholic Bishops stand by this commitment to victim-survivors and their right to compensation and assistance.
Victims can even file claims through the program if certain factors bar them from filing traditionally. If the abuse has not been reported to the church, the statute of limitations for a case has passed, or the victim is an undocumented immigrant, there's still a chance to pursue compensation. Participation in the program is free and voluntary.
You will want to contact a California sex abuse attorney before you attempt to file any action, whether through the state court system or the Independent Compensation Program for Victim-Survivors of Sexual Abuse of Minors by Priests. An attorney will make sure that any compensation you recover is adequate for your situation.
Gomez Trial Attorneys: Assisting Victims of Clergy Sexual Abuse
If your case proves legally sound, a qualified sexual abuse attorney could help you immeasurably. Not only will a seasoned attorney be able to help guide you through the tangled legal process, but they'll also keep your best interests in mind.
Many sexual abuse victims find themselves overwhelmed, confused, and triggered as they begin to build their cases. An empathetic and experienced attorney can help ease your mind and offer support during this turbulent time. Survivors need to partner with lawyers who can doggedly pursue compensation without letting their welfare fall by the wayside.
At Gomez Trial Attorneys, we understand how difficult it can be for victims of sexual abuse to protect their rights and seek legal recourse for their experiences. That's why we retain a team full of compassionate legal professionals who know how to help you succeed. Our attorneys partner with clients to build their confidence and knowledge; we strive to empower each individual regardless of their experience.
If you or a loved one was sexually abused by a member of the clergy, please don't hesitate to contact our offices today. One of our knowledgeable and understanding team members will be happy to field your comments, questions, and concerns before determining whether our services will be the right fit for your case. You can reach us at (619) 237-3490 or write to us online.
"During the time I was working with Gomez Trial Attorneys, they treated me very, very well. 100% of the time, they believed me, and they were very compassionate. They felt sorry for what happened and they understood the therapy process."
Our Process...
Easy as 1. 2. 3!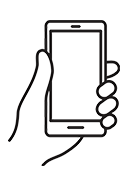 We will determine your case and submit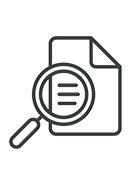 You will get regular update from us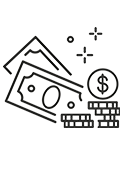 Collect your compensation

"John helped me find doctors, he referred me to his neurologist, his physical therapist, I mean, anything I needed he was right there, every step of the way. I couldn't have asked for a better result from all of this, I would absolutely recommend Gomez Trial Attorneys."

"During the time I was working with Gomez Trial Attorneys, they treated me very, very well. 100% of the time, they believed me, and they were very compassionate. They felt sorry for what happened and they understood the therapy process."

"They held my hand the whole time and kept me in the loop every aspect of my case which was very refreshing to me. They helped me get my settlement offer as fast as possible and I was able to keep my farm"

"The Gomez experience was the best experience it could be for me really, only positive things to say. They really were there every step if the way. Thanks to Gomez Trial Attorneys my dad is able to support my family as a single father"

"He opened the door for me to join his firm to help other brain Injury survivors and I never met another firm who is like this who was so understanding and caring who took the extra step and walked the extra mile with their clients and this is the best"

"I am very satisfied with the outcome with Gomez and I would definitely recommend Gomez to anybody, we tell people all the time, Get Gomez! They are really thorough with everything and they make you feel real comfortable."

"Just helped us through, guided us through, I kept notes all those years, we had questions all the time and they would always keep us informed of what was going on. They just unlayered it, layer by layer, I've never seen anything like them. Thank God for them."
Get your
free consultation
24/7 Support & Free Consultation