California Dog Bite Injury Lawyers
California Dog Bite Injury Lawyers
Dog bites could be minor, or they could cause significant damage and sickness; however, even minor dog bites could cause someone to become traumatized of dogs (rightfully so), especially if that person is a child. California has laws that require people to keep their dogs contained, either on a leash, inside a fenced yard, or inside the house. A dog that runs loose could harm people and other animals.
If a dog bit you, contact Gomez Trial Attorneys for a free consultation. Our
California dog bite injury lawyers
have the
personal injury experience in California
to guide you through the settlement or trial process. We want to help you get the compensation you deserve when a dog bites you through no fault of your own.
Dog Bites Are Often Devastating
Even a minor dog bite is devastating for many people, in no small part due to the psychological impact. But major dog bites often leave more than just a mental impact, including:
Scarring;
Disfigurement;
The loss of eyesight;
Broken bones, if the dog causes you to fall;
Concussions, a form of traumatic brain injury, if you hit your head when you fall; and
Death.
If a dog bites you, and even if the bite is minor, you should get medical attention right away and contact a California dog bite injury lawyer. Besides the trauma of the bite, dogs can also carry disease. According to the Centers for Disease Control, about 18 percent of dog bites could turn into a bacterial infection. While a dog's mouth can contain more than 60 kinds of bacteria, the bacteria that are sometimes transferred to humans include:
Tetanus
The clostridium tetani bacteria causes this infection. Generally, tetanus is more of a problem in deep wounds. If you haven't had a tetanus shot in the past 10 years, you should get the shot if a dog bites you. Tetanus could cause rigid paralysis if you become infected with the clostridium tetani bacteria.
Rabies
Other than tetanus, rabies is the most common disease associated with dog bites. Though rabies is very rare in the United States, other countries that do not have the vaccination programs and animal control programs we do have much higher incidents of rabies. Over 59,000 people die from this disease every year in other parts of the world. The rabies virus spreads through an infected animal's saliva, and affects the brain. It is almost always fatal.
Methicillin-Resistant Staphylococcus Aureus
MRSA is resistant to certain antibiotics and is often difficult to cure. This infection causes lung, skin and urinary tract infections. In some cases, MRSA could spread to the blood. A dog that carries MRSA may not show symptoms, so you should always get checked out by medical professionals after a dog bites you.
Pasteurella
Doctors find pasteurella in more than 50 percent of dog bite wounds that become infected. With treatment, pasteurella is not dangerous, but it does cause a painful infection at the bite site. If you have a weakened immune system because of medication you are taking, chemotherapy and/or radiation treatments, or because you have an autoimmune disease, pasteurella could become serious. Symptoms might include swollen joints, swollen glands and difficulty moving.
Capnocytophaga Bacteria
This bacteria is normally found in the mouths of humans, cats, and dogs. Generally, dogs do not get sick from these bacteria. However, if it gets into a bite or a scratch from an animal, and you have a weak immune system, it could turn into an infection instead of a harmless bacteria.
While many people do not see a doctor for a minor bite, those with a compromised immune system should always see their medical provider as soon as possible.
Dog Bite Statistics and Prevention
The American Society of Plastic Surgeons reported that doctors repaired 26,906 dog bite injuries in 2018, down 4 percent from 27,923 in 2017. Many minor dog bites go unreported if they don't need medical care. While you can take steps to avoid being bitten, sometimes the situation does not allow you to prevent the bite. Large dogs could overpower adults. Smaller dogs often move fast and will bite you before you know what is happening.
Dog Bite Prevention Tips
Dogs often bite people because people cannot read a dog's body language—language saying that the dog is nervous, anxious, or just doesn't want to be bothered. Sometimes, the dog doesn't give you time to "meet" it or read its body language. In this case, it is usually a stray dog or a loose dog on the street that you may not have seen before, and the dog approaches you with the intent on biting you, though this is rare.
Your actions can go a long way in preventing dog bites or reducing the damage from dog bites.
Never pet a strange dog without asking permission from its owner.
If the owner gives you permission, let the dog sniff your hand first. After the dog sniffs you, then you can pet the dog, as long as the dog shows signs of acceptance. If the dog pins back its ears, tucks its tail, stiffens up or has a very slow tail wag, these are warning signs, and you should just back off.
If a strange dog approaches you, stand still. Don't move, and don't look directly at the dog, as the dog could feel that you are confrontational. Never make fast movements, try not to panic and try not to show fear. In a calm voice, tell the dog to go home. If the dog is sniffing you, but is not growling, just stand still. If the dog is friendly, it may nudge your hand or try to lick your hand. If not, wait a bit to see if the dog leaves. If not, slowly back away from the dog.
If a dog approaches you and is snarling, place a coat, your purse, or anything you have with you between you and the dog.
If a dog does knock you down, get into the fetal position, tuck your head down and cover the back of your neck and ears with your arms and hands. Stay still. You want to protect your face, neck, and your torso as much as possible.
If you see a dog without its owner on the street, never approach it unless you know the dog.
If a dog is eating, sleeping, or taking care of puppies, even your own dog, do not disturb the dog.
Never leave your children unsupervised with a dog, even your own dog.
If a Dog Bites You
As soon as you can get away from the dog, go to the emergency room or urgent care.
If you are able, while you are waiting for EMS or for someone to drive you to the hospital, apply pressure with a clean, dry cloth to help staunch the bleeding. If you choose not to go to the emergency room, but the bleeding doesn't slow down significantly or stop, or if you feel faint, call EMS immediately.
You should go to the emergency room:
If you can see a bone;
If you have a compromised immune system;
If you have not had a recent tetanus shot;
If the wound becomes infected; and
If you do not know whether the dog was vaccinated for rabies.
Even if you think the wound is minor and you do not think you need medical care, go to a doctor anyway. Your doctor may want to treat any infections before they worsen and grow harder to combat.
Take pictures of the wound, or have someone help you take pictures of the wound. Your lawyer or animal control may wish to use them later.
Report the bite to animal control, especially if the dog was not vaccinated against rabies or it was acting strangely. The dog, moreover, may have a history of aggression—and if so, reporting the bite can help ensure the dog doesn't attack another person.
Recovering Damages
Medical bills for a dog bite could pile up quickly, depending on the severity of the bite, the psychological effect the bite has on you, and your health. You can often recover damages for a dog bite, including economic and non-economic damages.
Economic damages, often referred to as special damages, include:
Medical expenses for the initial treatment of the bite;
Medical expenses for follow-up care;
Future medical expenses if you need additional care, such as additional surgeries, psychological therapy, physical therapy and/or cognitive therapy;
Lost wages for the time you are initially out of work;
Future lost wages if the dog bite causes you to lose time at work or causes the inability to perform your regular job;
Funeral and burial expenses if the dog caused the death of a loved one.
These damages are meant to make you whole, and have a firm amount (such as a hospital bill) attached to them. These are often easy for a California dog bite injury lawyer to figure, because you have medical bills, other invoices, and pay stubs to show your losses.
Non-economic damages, often referred to as general damages, include:
Pain and suffering;
Disfigurement;
Loss of use of a body part or function, such as an arm or your eyesight;
Loss of companionship;
Loss of consortium; and
Inconvenience.
Non-economic damages are also meant to make you whole again, but are more difficult to put a price tag on. The court also awards general damages if the injuries cause long-term damage. While insurance companies may have their own definition of a long-term disability or long-term injuries, Social Security defines a long-term disability as one that doctors expect to end in death or a disability that doctors expect to last more than 12 months.
Dog Bites Under Certain Circumstances
California Statutes states that you cannot recover from a dog bite if you were provoking, teasing, harassing, or annoying the dog, or if the dog is a member of law enforcement and bites you in the act of apprehending you or holding you until a police officer or other government official arrives. Additionally, if you are trespassing, you may not collect damages from the dog's owner for a dog bite.
Contact Our California Dog Bite Injury Attorneys
We strive to help you improve the quality of your life after a dog bite, especially a dog bite that exacerbated other conditions, caused traumatic brain injuries, or was so severe that you need physical and psychological therapy after the bite.
Contact Gomez Trial Attorneys online or call at (619) 237-3490 for a free consultation. We can help to make sure you get the care you need while you are recovering. If your child suffered injuries or you lost a loved one because of a severe dog bite, we are here to help you.
Our Process...
Easy as 1. 2. 3!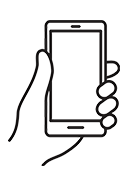 We will determine your case and submit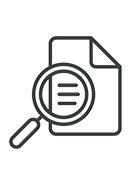 You will get regular update from us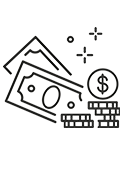 Collect your compensation

"John helped me find doctors, he referred me to his neurologist, his physical therapist, I mean, anything I needed he was right there, every step of the way. I couldn't have asked for a better result from all of this, I would absolutely recommend Gomez Trial Attorneys."

"During the time I was working with Gomez Trial Attorneys, they treated me very, very well. 100% of the time, they believed me, and they were very compassionate. They felt sorry for what happened and they understood the therapy process."

"They held my hand the whole time and kept me in the loop every aspect of my case which was very refreshing to me. They helped me get my settlement offer as fast as possible and I was able to keep my farm"

"The Gomez experience was the best experience it could be for me really, only positive things to say. They really were there every step if the way. Thanks to Gomez Trial Attorneys my dad is able to support my family as a single father"

"He opened the door for me to join his firm to help other brain Injury survivors and I never met another firm who is like this who was so understanding and caring who took the extra step and walked the extra mile with their clients and this is the best"

"I am very satisfied with the outcome with Gomez and I would definitely recommend Gomez to anybody, we tell people all the time, Get Gomez! They are really thorough with everything and they make you feel real comfortable."

"Just helped us through, guided us through, I kept notes all those years, we had questions all the time and they would always keep us informed of what was going on. They just unlayered it, layer by layer, I've never seen anything like them. Thank God for them."
Get your
free consultation
24/7 Support & Free Consultation