California Hit and Run Lawyers
California Hit and Run Lawyers
Hit and run accidents are a significant cause of injury and death in California. The California Office of Traffic Safety (OTS) 2020 Annual Report indicated that in 2020 alone there were 18,063 hit and run crashes, resulting in 23,237 injuries. California routinely ranks as the state with the highest number of fatalities in these types of crashes.
California local and state agencies are making efforts to reduce the number of California traffic accidents, including hit and runs. However, the sad reality is that many people in California are still injured in hit and run collisions every year. These injuries impact pedestrians, cyclists, and other motorists. Fortunately, even if the driver has fled, it may be possible to obtain fair compensation for the harm suffered as a result of the hit and run.
If you or a loved one have been the victim of a hit and run crash in California, the experienced hit and run lawyers at Gomez Trial Attorneys can answer the questions you have about bringing a lawsuit to obtain compensation for your injuries.
WHAT CONSTITUTES HIT AND RUN UNDER CALIFORNIA LAW?
Under California law, a hit and run crash occurs when a driver involved in an accident leaves the scene without fulfilling requirements set by California Vehicle Code sections 20001, 20002, and 20003. A hit and run is committed even if there is only property damage.
Specifically, under California law, a driver commits a hit and run if they:
leave the scene of an accident they caused that resulted in injuries or death to another person without providing their information to officers and other persons involved in the accident and fail to provide "reasonable assistance" to anyone injured, OR
leave the scene of an accident they caused where property damage occurred without providing their information to the property owner or leaving a note with information in a conspicuous place on the other vehicle or property damages.
If an injury or death occurs, the driver and any injured occupant of the driver's vehicle are also required to, upon request, show their driver's license to the person struck, to the driver or occupants of any vehicle struck, and to any officer at the scene.
AFTER A HIT AND RUN WHAT SHOULD YOU DO?
The steps to take after a hit and run are substantially the same as those that should be taken after any California car accident.
Obtain Medical Care. The most important first step after a hit and run accident is to ensure that you and any passengers are safe. If anyone needs emergency medical care, call 9-1-1 before doing anything else. For non-emergency injuries, obtain a medical evaluation as soon after the accident as possible. You may not notice all of your injuries immediately because of adrenaline and the delayed onset of certain vehicle accident injuries.
Stay at the Accident Scene. The emotions involved in being a hit and run victim may leave you tempted to chase after the car that fled the scene. Resist this urge. You are unlikely to catch the person, and chasing after them can put you and others in danger. The chase could cause another accident. Even if you catch the person, you may find they are in a dangerous mental state as many people flee accidents because they are impaired in some way.
Report the Accident. Report the accident to the police. This establishes a record of the accident and provides the opportunity for police to catch the perpetrator of the hit and run.
Document the Accident. Document as much of the accident as you can as close to the time of the accident as possible⁠—take photographs, write down any memories of what happened, and note any details about the driver or car that left. Never put yourself in danger in the process, though. For example, do not walk in front of highway traffic to try to take closer pictures.
Speak Carefully. After an accident, speak carefully when talking to police, insurance representatives, and others. Only share what you know and need to share. For example, avoid speculating about what happened with witnesses to the accident, and until you've been cleared by a medical provider, do not say you're "totally fine" or "not injured." Your statements could be used against you in a lawsuit.
Contact a Hit and Run Attorney. Hit and run lawyers understand the sometimes complex intersection of insurance law and personal injury law that are often involved in hit and run cases. The earlier you contact a hit and run victim attorney, the better able they are to help you develop a strong strategy for obtaining compensation for the harm you suffered.
Report to Insurance. Report the hit and run accident to your insurance provider. While you should not wait too long to contact your insurance agency, it might be best to consult with a California hit and run attorney first. A hit and run accident lawyer can advise you regarding how to talk to the insurance company to avoid falling into common traps from car insurance companies.
IS THERE A POINT IN GETTING A LAWYER IN A HIT AND RUN WHEN THEY GOT AWAY?
A common misconception is that there is no point in getting a hit and run victim attorney if the driver that caused the crash got away. This is untrue. It may still be possible to recover compensation through Uninsured Motorist (UM) insurance coverage or another source.
Further, experienced, reputable, hit and run lawyers like Gomez Trial Attorneys offer free case evaluations so it is worth talking to an attorney to evaluate your options.
WHAT KIND OF LAWYER DO I NEED FOR A HIT AND RUN?
The best hit and run victim attorney is one that focuses their practice on personal injury law and has experience working not only on motor vehicle accident lawsuits but specifically on hit and run cases. You may want to consider a law firm with multiple attorneys who can assist with your case. That way, each attorney can draw from the collective experience of the firm.
Don't be afraid to ask questions of prospective hit and run attorneys! Good ones will be happy to answer your questions about their experience, past outcomes, case process, and anything else you want to know.
HOW MUCH DOES A HIT AND RUN LAWYER COST?
As California personal injury attorneys, hit and run lawyers typically work on a contingency fee basis. This means you pay no money out of pocket initially and the hit and run lawyer only gets paid if they obtain compensation for you through settlement or a trial. The attorney then takes a percentage of the amount recovered to pay for their services.
CONTACT OUR CALIFORNIA HIT AND RUN LAWYERS
The experienced California hit and run lawyers at Gomez Trial Attorneys have helped many crash victims obtain compensation, even when the party that fled was never found. If you are looking for a hit and run victim attorney, contact Gomez Trial Attorneys today for a free case evaluation.
Our Process...
Easy as 1. 2. 3!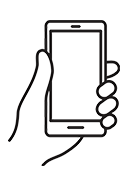 We will determine your case and submit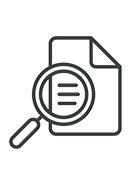 You will get regular update from us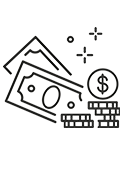 Collect your compensation

"John helped me find doctors, he referred me to his neurologist, his physical therapist, I mean, anything I needed he was right there, every step of the way. I couldn't have asked for a better result from all of this, I would absolutely recommend Gomez Trial Attorneys."

"During the time I was working with Gomez Trial Attorneys, they treated me very, very well. 100% of the time, they believed me, and they were very compassionate. They felt sorry for what happened and they understood the therapy process."

"They held my hand the whole time and kept me in the loop every aspect of my case which was very refreshing to me. They helped me get my settlement offer as fast as possible and I was able to keep my farm"

"The Gomez experience was the best experience it could be for me really, only positive things to say. They really were there every step if the way. Thanks to Gomez Trial Attorneys my dad is able to support my family as a single father"

"He opened the door for me to join his firm to help other brain Injury survivors and I never met another firm who is like this who was so understanding and caring who took the extra step and walked the extra mile with their clients and this is the best"

"I am very satisfied with the outcome with Gomez and I would definitely recommend Gomez to anybody, we tell people all the time, Get Gomez! They are really thorough with everything and they make you feel real comfortable."

"Just helped us through, guided us through, I kept notes all those years, we had questions all the time and they would always keep us informed of what was going on. They just unlayered it, layer by layer, I've never seen anything like them. Thank God for them."
Get your
free consultation
24/7 Support & Free Consultation