California Golf Cart Accident Lawyer
California Golf Cart Accident Lawyer
Golf carts are extremely popular across the United States and are increasingly being used by non-golfers to easily get around neighborhoods and towns. This is particularly true in California where the year-round good weather in many parts of the state makes riding around in a golf cart a comfortable and fun experience.
But golf carts can be very dangerous, and lead to serious personal injuries and even death. At Gomez Trial Attorneys, our California golf cart accident lawyers have seen this too often. Sadly, there is no way to reverse the accident. But when accidents with injuries do occur, the experienced personal injury attorneys at Gomez Trial Attorneys help those injured and their loved ones recover compensation from the party at fault.
Gomez Trial Attorneys is led by renowned attorney John Gomez, who has routinely been recognized as a top California personal injury attorney. Gomez and his team of attorneys and staff are dedicated to representing the injured in California personal injury cases.
Golf Cart Injuries Are Common
Golf cart injuries are very common, and children are particularly at risk of having serious injuries as a result. Data collected by the National Electronic Injury Surveillance System over a ten year period showed that about 156,040 people went to the emergency room for golf cart accident-related injuries.
Common types of golf cart accidents include collisions with motor vehicles, trees, and other objects resulting in limb injuries given the exposed nature of the golf cart .  Additionally, golf carts are inclined to tip over and falls out of golf carts account for approximately 40% of golf cart accidents.
Since golf carts often do not have seatbelts and helmets are not required, head trauma is common in golf cart accidents. Sadly, children are particularly vulnerable to traumatic brain injuries from golf cart accidents and are three times more likely to suffer this type of injury from a golf cart compared to adults.
Golf Cart Accidents Can Result in Serious Injuries and Even Death
A common misconception is that golf cart accident injuries aren't serious. This is untrue. Golf cart accidents can result in death. The exact number of annual deaths from golf cart injuries is unclear, but they do occur. For some perspective, a study on golf cart injuries in a single neighborhood found that 48% of the injuries resulted in hospitalization, severe trauma, or death.
Who Is Responsible for a Golf Cart Accident?
Every golf cart accident is unique, and who is at fault will depend on the case. Some possibilities of who may be responsible for a California golf cart accident include:
The golf cart driver. The driver of a golf cart may be responsible if they were negligent or reckless in their driving of the cart, e.g., speeding, taking turns too aggressively, or being intoxicated while driving.
The other vehicle's driver. If the crash involved another golf cart or another vehicle like a car or truck, the driver of the other vehicle may be responsible if they were negligent by failing to follow the rules of the road, for example, or driving while under the influence of drugs or alcohol.
Golf cart manufacturer. The golf cart manufacturer may have negligently designed or manufactured the golf cart such that it was unreasonably dangerous and caused the accident to occur.
More than one party can be responsible for a golf cart accident. Additionally, even if you were partially at fault, it may still be possible for you to recover money if someone else should shoulder additional blame for the accident.
Determining who is responsible for a golf cart accident can be legally complex. If you were injured in a golf cart, we always recommend that you talk to a golf cart accident lawyer who can help you determine who is at fault and what your legal options are. Contact the golf cart accident lawyers at Gomez Trial Attorneys for a free golf cart accident case evaluation so that you can learn what your legal options are.
Do You Need Insurance on a Golf Cart in California?
Whether you need insurance on a golf cart in California depends on your golf cart's specifications and how it is used.
Under California golf cart laws, which are found in the California Vehicle Code, a "golf cart" is a motor vehicle that weighs less than 1,300 pounds unloaded, is designed to be and is operated at no more than 15 miles per hour, and is used to carry golf equipment and not more than two people total. You do not need to register your golf cart or obtain insurance on it if it meets these requirements, but you may still want to do both to help protect the cart and yourself in case of theft or an accident.
Today, however, not all golf carts fall under California's definition of a golf cart. Some motor vehicles that are called "golf carts" are actually low-speed vehicles. Owners of golf carts that do not meet the legal definition of a golf cart must generally follow all of the requirements of having a motor vehicle including registration and insurance.
What Should I Do After a Golf Cart Accident?
After a California golf cart accident, take the same steps that you would take after a California car accident. The first is to ensure the safety of everyone who was involved. If there are potentially serious injuries, call 9-1-1. Next, call the police so that an investigation and report will be prepared.
While waiting for paramedics and police to arrive, if it is safe to do so and you have not suffered serious injuries, document the scene. Take as many photos as possible and get the contact information of those involved, including witnesses. Once home, write down your recollections of what happened.
Just like with a car accident, you should also get in touch with a lawyer after the accident. Golf car accidents can be physically, emotionally, and financially draining. A golf cart accident attorney can evaluate your case and if you decide to move forward, fight for your legal rights so that you are compensated for your losses.
If you or a loved one have been the victim of a hit-and-run golf cart accident in California, the experienced team of golf cart accident lawyers at Gomez Trial Attorneys can answer the questions you have about bringing a lawsuit to obtain compensation for your injuries. Contact us today to set up your free case evaluation.
"I am very satisfied with the outcome with Gomez and I would definitely recommend Gomez to anybody, we tell people all the time, Get Gomez! They are really thorough with everything and they make you feel real comfortable."
Our Process...
Easy as 1. 2. 3!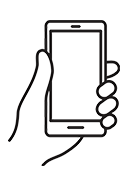 We will determine your case and submit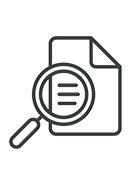 You will get regular update from us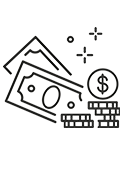 Collect your compensation

"John helped me find doctors, he referred me to his neurologist, his physical therapist, I mean, anything I needed he was right there, every step of the way. I couldn't have asked for a better result from all of this, I would absolutely recommend Gomez Trial Attorneys."

"During the time I was working with Gomez Trial Attorneys, they treated me very, very well. 100% of the time, they believed me, and they were very compassionate. They felt sorry for what happened and they understood the therapy process."

"They held my hand the whole time and kept me in the loop every aspect of my case which was very refreshing to me. They helped me get my settlement offer as fast as possible and I was able to keep my farm"

"The Gomez experience was the best experience it could be for me really, only positive things to say. They really were there every step if the way. Thanks to Gomez Trial Attorneys my dad is able to support my family as a single father"

"He opened the door for me to join his firm to help other brain Injury survivors and I never met another firm who is like this who was so understanding and caring who took the extra step and walked the extra mile with their clients and this is the best"

"I am very satisfied with the outcome with Gomez and I would definitely recommend Gomez to anybody, we tell people all the time, Get Gomez! They are really thorough with everything and they make you feel real comfortable."

"Just helped us through, guided us through, I kept notes all those years, we had questions all the time and they would always keep us informed of what was going on. They just unlayered it, layer by layer, I've never seen anything like them. Thank God for them."
Get your
free consultation
24/7 Support & Free Consultation