Camp Pendleton South Brain Injury Lawyer
Camp Pendleton South Brain Injury Lawyer
Brain injuries are a major concern for active-duty military members, both deployed and non-deployed, with causes that include blasts, bullets, fragments, falls, sports, and motor vehicle accidents. Those at greatest risk of these injuries are young people who perform military duties, particularly those with a previous history of concussions or substance abuse.
If you suffered a brain injury that was caused by someone else's carelessness or recklessness, even if that "someone" is the government, you deserve to have an experienced California brain injury attorney at Gomez Trial Attorneys explain your legal options to you.
What Is 
TBI?
A
 traumatic brain injury (TBI)
 is an injury to a portion of the brain caused by a sudden jolt or blow to the head. Brain injuries are categorized by severity as:
The classifications, however, can mislead people. Even so-called mild brain injuries (often referred to as concussions) can result in long-term, serious impairments. The brain consists of different portions, called lobes, which control different functions of the body. The type of deficits that one might experience after a brain injury depends not only on the severity of the injury, but the portion of the brain in which the damage occurred, and even which side of the brain the damage occurred on. The portions of the brain, as well as the possible effect that can be experienced with injuries to those regions, is as follows:
Frontal lobe: The frontal lobe controls such functions as attention, concentration, self-monitoring, the ability to speak, awareness of abilities and limitations, personality, planning, judgment, emotions, and mental flexibility. If one suffers an injury to the frontal lobe, potential effects may include an inability to control emotions, impulsive behavior, difficulty recalling events, and difficulty with oral communication.
Temporal lobe: The temporal lobe is responsible for functions such as memory, receptive language, sequencing, hearing, and organization. Injuries to this part of the brain may cause difficulty with communication and memory.
Parietal lobe: The functions controlled by the parietal lobe include sense of touch, depth perception, identification of shapes, sizes, and colors, and visual perception. Injuries to the parietal lobe generally involve deficits to the five primary senses.
Occipital lobe: The main function of the occipital lobe is vision. An injury to this region of the brain may cause difficulties in seeing or perceiving the size and shape of things.
Cerebellum: The cerebellum is responsible for functions such as balance, coordination, skilled motor activity, and visual perception. Injuries to the cerebellum result in difficulties with movement, balance, and coordination.
Brainstem: The brainstem is responsible for many involuntary responses that the body depends on to survive, including breathing, consciousness, heart rate, and sleep and wake cycles. If the brainstem is injured, the body can no longer perform these essential responses.
Left side: The left side of the brain is associated with analysis, logic, organization, and literal thinking. Injuries to the left side of the brain may impair the individual's ability to speak or understand spoken language, may create catastrophic reactions such as depression or anxiety, and result in a lack of control of the right side of the body.
Right side: The right side of the brain involves traits such as creativity, intuition, empathy, and figurative thinking. Right brain injuries may cause visual-spatial impairments, visual memory deficits, loss of "big picture" type thinking, and decreased control over the left side of the body.
What Are the 
Complications of TBI?
In addition to deficits to important bodily functions created by the damage to portions of the brain,
 complications
 may arise after a brain injury. Some of those 
symptoms
 include:
Loss of consciousness, which can take on several different forms, such as:

Coma – loss of consciousness that involves unawareness of anything around the person and an inability to respond to stimuli
Vegetative state – no awareness of surroundings, yet the person may open his or her eyes, respond to sounds and reflexes, and move
Minimally conscious state – the person may have limited but pronounced awareness of self or environment, this condition is often seen in the transition between coma or vegetative state to greater recovery
Brain death – where there is no activity in the brain or brain stem, this condition is considered irreversible.

Seizures that may develop early into the injury or even years later. If the seizures are recurrent, the person is considered to have post-traumatic epilepsy.
Fluid build-up in the brain, which is known as hydrocephalus.
Infections, which can be a result of penetrating injuries to the skull. Infections involving the protective layer around the brain are known as meningitis. This infection can spread throughout the body and may be fatal.
Damage to blood vessels in the brain that could lead to stroke or blood clots.
Chronic headaches.
Vertigo, which is dizziness that may be exhibited after a traumatic brain injury and may linger for weeks or months.
Cranial nerve damage, which may result in paralysis of the facial muscles, swallowing problems, loss of the sense of smell, taste, vision, or hearing, dizziness, and ringing in the ear.
When a combination of these complications lingers for an extended period of time following a TBI, it is known as post-concussive syndrome. Brain injury has also been associated with degenerative brain diseases such as:
Alzheimer's disease, which primarily involves loss of memory and thinking skills.
Parkinson's disease, which causes difficulties with body movement, including tremors, rigidity, and slow movements. This disease is progressive.
Dementia pugilistica, which causes difficulties with movement as well as memory problems.
What Is the 
Long-Term Prognosis?
Approximately
 1.7 million people suffer from a brain injury each year
 in the U.S., and around 5.3 million people in this country are living with lifelong disabilities because of their brain injuries. According to the Wounded Warriors Project, as of 2015, approximately 320,000 military personnel have suffered brain injuries since 2001, including more than 33,000 who acquired their brain injury in 2011 alone. A traumatic brain injury can produce a lifetime cost of $85,000 to $3 million to sufferers. Two years after suffering the injury, 60 percent of brain injured adults are unemployed. More than half of the U.S. homeless population has suffered a brain injury, with some individuals winding up homeless after acquiring a brain injury and due to unemployment and the costs of treatment, while others acquired the brain injury after becoming homeless due to assault and other risk factors associated with being homeless. Each brain injury is unique, as is the prognosis for each person suffering a brain injury. Some of the factors that may indicate what type of prognosis you may expect from your injury include:
Age at the time of the injury. The ability to recover from the injury declines with age.
The level of consciousness you experienced shortly after the injury. Longer comas and other consciousness impacts may influence the body's ability to recover.
Which region of the brain was damaged. Some damage is easier controlled and easier to cope with than others. For example, an injury to the frontal region of the brain may cause aggression and difficulty controlling behavior, which is an extraordinarily hard thing to cope with, both for the sufferer as well as his or her support system.
Brain injuries may impact every aspect of a person's life, including:
Work: Individuals with brain injury may not complete the tasks they were once entrusted with on the job. As brain injuries may affect both physical and cognitive function, an individual may be required to change job positions, enter a new type of career, or may never work at all.
Home: When a brain injured person returns home, he or she may need several strategies and resources in place to help with coping with the complexities of post-injury life. The home may need to be outfitted with modifications to assist in dealing with disabilities, such as ramps, lifts, and other accessibility options.
School: Children who suffer brain injuries often have difficulty completing the tasks assigned to them on time. Additionally, they may lack the energy or the ability to concentrate on instruction. They may require modified schedules, as well as extra time to complete assignments or tests, and the ability to record instruction due to an inability to recall what was taught or to be given a test orally instead of participating in written tests. These accommodations are generally provided for in the child's individual education plan (IEP) for services.
Personal relationships: Brain injuries are particularly hard on personal relationships. Spouses and partners may find that their relationship with the injured person has changed completely, and that they're now taking on the role of caretaker. Spouses frequently report feeling isolated from family and friends, and from activities that were previously enjoyed due to the unpredictable nature of their loved one's injury. Children may feel a loss of guidance from a parent who cannot provide the help and support they need due to his or her injuries. The family's finances may be in shambles due to loss of employment and the steep costs of treating a brain injury.
Self image and confidence: Brain injured individuals may feel incredibly frustrated by the impacts of their injury. They may see the effects that their injury has had on their family and be fearful of the financial and social ramifications. Both the injury itself as well as the feelings one experiences during recovery may lead to depression and anxiety. Psychological counseling is often an integral part of treatment for those suffering with brain injuries.
Health: Many brain injured patients require specialized care and treatment of ongoing complications for life. Brain injuries are associated with a five to eight year reduction in life expectancy. This may be caused by many factors, including the health complications of the injury, the financial impacts, and resultant depression.
Call Our Camp Pendleton South 
Brain Injury Lawyers for Help
If your injury was caused due to the negligent actions of another individual or entity, you may pursue compensation through a personal injury lawsuit for the financial and emotional impacts your injury has caused. An experienced brain injury attorney can give you information on the legal options available to you and the process of collecting compensation. Gomez Trial Attorneys offer a free case evaluation and work on a contingency fee basis, so you will pay us nothing and we will only collect our fees from a percentage of any settlement or judgment we help to collect. Contact the Gomez Trial Attorneys today at (866) 395-6792 or
 through our website
 for your free case evaluation.
Our Process...
Easy as 1. 2. 3!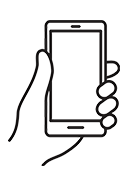 We will determine your case and submit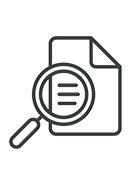 You will get regular update from us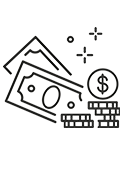 Collect your compensation

"John helped me find doctors, he referred me to his neurologist, his physical therapist, I mean, anything I needed he was right there, every step of the way. I couldn't have asked for a better result from all of this, I would absolutely recommend Gomez Trial Attorneys."

"During the time I was working with Gomez Trial Attorneys, they treated me very, very well. 100% of the time, they believed me, and they were very compassionate. They felt sorry for what happened and they understood the therapy process."

"They held my hand the whole time and kept me in the loop every aspect of my case which was very refreshing to me. They helped me get my settlement offer as fast as possible and I was able to keep my farm"

"The Gomez experience was the best experience it could be for me really, only positive things to say. They really were there every step if the way. Thanks to Gomez Trial Attorneys my dad is able to support my family as a single father"

"He opened the door for me to join his firm to help other brain Injury survivors and I never met another firm who is like this who was so understanding and caring who took the extra step and walked the extra mile with their clients and this is the best"

"I am very satisfied with the outcome with Gomez and I would definitely recommend Gomez to anybody, we tell people all the time, Get Gomez! They are really thorough with everything and they make you feel real comfortable."

"Just helped us through, guided us through, I kept notes all those years, we had questions all the time and they would always keep us informed of what was going on. They just unlayered it, layer by layer, I've never seen anything like them. Thank God for them."
Get your
free consultation
24/7 Support & Free Consultation