Carlsbad Premises Liability Lawyers
Carlsbad Premises Liability Lawyers
Accidents can happen anywhere; they often occur on someone else's property. Whether you slip and fall or come into contact with a hazardous substance, an accident on property that belongs to another party could result in a viable premises liability claim.
If you have been injured on property that does not belong to you, the owner of that property could be liable. To recover compensation, you will need to establish that the property owner did not take reasonable steps to protect you from harm. A Carlsbad premises liability lawyer could potentially build a strong case on your behalf.
WHAT IS THE MEANING OF PREMISES LIABILITY?
Premises liability is a legal concept that applies to the owners and occupiers of real property. Property owners in Carlsbad have a duty to the people who enter that property. This duty requires them to take reasonable steps to prevent injuries and warn visitors of hazards. When injuries occur because a property owner failed in this duty, the property owner can be held accountable through a civil lawsuit.
Note that suffering an injury on another person's property is not enough to result in a legal claim. You might not be entitled to compensation if you suffered an injury due to your own carelessness. Further, accidents involving open and obvious hazards might not lead to viable cases for compensation. If you were warned of a hazard, it could affect your potential recovery.
TYPES OF PREMISES LIABILITY CASES
There are numerous ways for premises liability cases to occur. The facts in these cases can vary Some of the most common premises liability cases include:
Falls. Slips, trips, and falls are the most common type of premises liability accidents. Falls can occur on wet surfaces, defective stairs, or even because of inadequate lighting.
Pool accidents. Accidents are common in and around swimming pools. These accidents often involve drownings and near drownings, which can lead to brain injuries.
Toxic exposure. Many premises liability cases involve serious illnesses caused by toxic exposure. This could include buildings containing asbestos or exposure to leaking chemicals.
Animal attacks. Attacks from dogs and other animals have the potential to cause serious injuries. Dog bites can lead to nerve damage, permanent scarring, and even death.
Burns. Burn injuries are another common cause of premises liability cases. These burns could result from contact with steam or an open flame. They could also result from electrocution due to faulty wiring.
UNDERSTANDING THE DUTY OF CARE
Whether or not you have a viable claim for compensation will depend on if the property owner provided "ordinary care" in preventing dangerous hazards on the property. The property owner must have been negligent in addressing dangerous hazards that would ordinarily have been noticed and removed by a property owner.
The duty of care does not only apply to the owner of real property. There could be multiple liable persons following an accident. The duty of care extends to property owners and those who rent, possess, or lease the property. For example, if you slip and fall in a grocery store, you might have a viable claim against the store and the property owner they lease from.
WHAT IS THE DIFFERENCE BETWEEN PREMISES LIABILITY AND PERSONAL LIABILITY?
Premises liability and personal liability are two legal theories that apply to personal injury cases. The difference between these two concepts centers on how an at-fault party becomes liable for another person's injuries.
With premises liability, compensation could be available if the property owner or occupier fails to take reasonable steps to address a dangerous hazard. Often, the defendants in these cases face legal repercussions due to inaction as opposed to something specific they did to cause an injury.
The opposite is true with personal injury cases. In a personal injury case, a defendant is liable for any harm they cause with their careless, reckless, or intentional actions. These cases usually involve an affirmative act like driving while intoxicated or making an error while performing surgery.
WHAT IS THE STATUTE OF LIMITATIONS ON PREMISES LIABILITY CASES?
If you are considering a premises liability lawsuit, it is vital that you comply with the statute of limitations. The statute of limitations is the deadline that applies to filing your injury case. The courts strictly enforce this deadline, and failing to comply with the statute of limitations could bring your injury case to an unfortunate end.
The statute of limitations gives you two years to file your lawsuit. This two-year window starts to expire on the date of your injury. There are limited exceptions that could extend or even shorten this deadline, making it vital for you to speak to a Carlsbad premises liability attorney as soon as possible.
The stakes are high with your case, and failing to comply with the statute of limitations could put your recovery at risk. If you file your lawsuit after the expiration of the deadline, you can count on the other side seeking a dismissal with prejudice. Not only could you lose your chance of ever pursuing your injury claim again, but you could also miss out on the opportunity to negotiate a settlement for your injuries.
WHAT DOES A PREMISES LIABILITY ATTORNEY DO?
There are many ways for a Carlsbad premises liability lawyer to assist with your case. Your attorney can lead the way during every stage of your case. From the early investigation to a potential trial, the guidance of an attorney can be invaluable to you. Some of the ways an attorney can help include:
Investigating your accident. Your attorney can evaluate how your injury occurred and identify the at-fault parties.
Negotiating a settlement. Many premises liability cases are resolved with a negotiated settlement. Your attorney can negotiate with the other side on your behalf.
Litigating your case. Sometimes, filing a lawsuit is your best chance to secure compensation. Even if your case ultimately goes to trial, an attorney could ensure that you are prepared.
COMPENSATION IN A PREMISES LIABILITY CASE
If your premises liability case succeeds, you could be entitled to recover various types of monetary damages. These damages will depend on how your injury has affected your life. Some common examples of compensation include:
Past and future medical bills
Diminished future earnings
Lost wages
Pain and suffering
Disfigurement
Disability
Emotional distress
Mental anguish
Loss of consortium
HOW MUCH DOES A PREMISES LIABILITY ATTORNEY COST?
If you are considering legal action following an accident on someone else's property, the cost of an attorney is likely on your mind. Attorneys might have developed a reputation for being expensive, but you'd be surprised to learn that you can pursue your case without paying anything upfront.
When our firm takes on premises liability cases, we do so on a contingency fee basis. This approach allows us to get working on your case right away with no cost to you. Instead of direct payments, we collect our fee by retaining a portion of anything we collect in your case.
A contingency approach is the best-case scenario for you. You will only pay us legal fees if we collect compensation on your behalf and only after we have secured that compensation from the other side. In rare cases where we are unsuccessful, our clients do not owe us anything.
YOU COULD BENEFIT FROM THE GUIDANCE OF A CARLSBAD PREMISES LIABILITY LAWYER
If you were injured on another person's property, you might be entitled to compensation. A successful premises liability lawsuit could cover your medical bills and compensate you for your physical and emotional injuries.
Gomez Trial Attorneys are ready to help you pursue fair compensation for your injuries. Reach out today for a free consultation with a Carlsbad premises liability lawyer.
Our Process...
Easy as 1. 2. 3!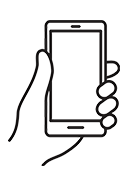 We will determine your case and submit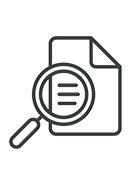 You will get regular update from us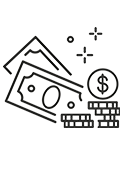 Collect your compensation

"John helped me find doctors, he referred me to his neurologist, his physical therapist, I mean, anything I needed he was right there, every step of the way. I couldn't have asked for a better result from all of this, I would absolutely recommend Gomez Trial Attorneys."

"During the time I was working with Gomez Trial Attorneys, they treated me very, very well. 100% of the time, they believed me, and they were very compassionate. They felt sorry for what happened and they understood the therapy process."

"They held my hand the whole time and kept me in the loop every aspect of my case which was very refreshing to me. They helped me get my settlement offer as fast as possible and I was able to keep my farm"

"The Gomez experience was the best experience it could be for me really, only positive things to say. They really were there every step if the way. Thanks to Gomez Trial Attorneys my dad is able to support my family as a single father"

"He opened the door for me to join his firm to help other brain Injury survivors and I never met another firm who is like this who was so understanding and caring who took the extra step and walked the extra mile with their clients and this is the best"

"I am very satisfied with the outcome with Gomez and I would definitely recommend Gomez to anybody, we tell people all the time, Get Gomez! They are really thorough with everything and they make you feel real comfortable."

"Just helped us through, guided us through, I kept notes all those years, we had questions all the time and they would always keep us informed of what was going on. They just unlayered it, layer by layer, I've never seen anything like them. Thank God for them."
Get your
free consultation
24/7 Support & Free Consultation