Carlsbad Sexual Abuse Lawyers
Carlsbad Sexual Abuse Lawyers
GETTING JUSTICE FOR SEXUAL ABUSE VICTIMS IN CARLSBAD
The profound trauma of sexual abuse inflicts deep physical, emotional, and spiritual wounds and often has a permanent impact on a survivor's life. For years, survivors of sexual abuse in Carlsbad were faced with the difficult task of navigating a legal system that did not serve their interests. Many gave up hope that they would ever see perpetrators of sexual abuse held accountable in a California court.
Recently, however, the legal landscape has changed. California law today gives survivors of past sexual abuse new opportunities to pursue legal actions against their abusers and, in many cases, against others who facilitated or enabled that abuse. The Carlsbad personal Injury lawyers at Gomez Trial Attorneys represent Carlsbad survivors of sexual violence who want to hold their abusers and others accountable. Contact our Carlsbad sexual abuse lawyers today for a free, confidential consultation.
OUR CARLSBAD SEXUAL ABUSE ATTORNEYS
Gomez Trial Attorneys represent Carlsbad residents who have suffered injuries because of someone else's careless, reckless, or intentionally harmful actions. Our practice focuses on advocating on behalf of survivors of sexual violence in Carlsbad and surrounding areas.
For over a decade, our team has achieved an impressive track record of success on behalf of our clients. We have secured millions in settlements and jury verdicts in a wide range of personal injury matters. In a recent case involving sexual assault at a school, we secured $1.25 million in damages for our client after a jury trial. While we cannot guarantee an outcome in any particular case, we work hard for those who choose to allow us to represent them.
Of course, even the most favorable outcome in a lawsuit cannot erase the trauma of sexual assault. Our attorneys fight on behalf of clients who have survived sexual assault first and foremost to honor the courage and fortitude it takes for them to step forward and seek justice and accountability from those who harmed them. Our priorities in every case we handle involving sexual abuse are to serve our client's interests by providing straightforward, sophisticated legal advice and advocating with determination to secure the compensation our clients need and deserve.
THE HORRIFIC ANNUAL TOLL OF SEXUAL VIOLENCE
A recent report by the California Coalition Against Sexual Assault found that more than 300,000 children and 600,000 adults endure sexual violence (including rape and other forms of abuse) every year. The financial cost of these crimes runs into the hundreds of billions of dollars, but numbers alone do not begin to quantify the trauma and devastation inflicted by sexual assault. Survivors commonly struggle with depression, substance abuse, failed relationships, and a host of other negative life outcomes because of the harm done to them.
SURVIVORS OF CARLSBAD-AREA SEXUAL ABUSE HAVE LEGAL RIGHTS
In our law practice representing survivors of sexual assault, we have found that many of our clients initially do not recognize the scope of their legal rights. Many have a sense that they have a right to expect prosecutors to pursue charges against their abuser, if possible. However, they do not always realize they also have rights as survivors under personal injury law. Victims of sexual violence may be able to seek financial compensation not just from their abuser, but also from other individuals or entities that failed to take reasonable steps to prevent the abuse. The Carlsbad sexual abuse lawyers at Gomez Trial Attorneys represent survivors in pursuing that type of compensation.
LEGAL ACTION TIME LIMITS
For decades, survivors of sexual abuse in Carlsbad and the rest of California ran into difficulty when they tried to seek compensation for the harm done to them. Many found that the statute of limitations (or time limit) on their right to file a lawsuit had expired long before they were ready to step forward and hold their abusers accountable.
Fortunately, that difficulty has gone away for many survivors. Today, California law gives survivors of sexual violence extra time (compared to ordinary "personal injury" claims) to file a lawsuit against individuals or entities who contributed to their trauma.
How much time, exactly, depends upon whether the sexual violence they endured happened in childhood or adulthood:
Survivors of sexual violence in childhood may file a lawsuit against an abuser or other legally-liable party "within 22 years of the date the [survivor] attains the age of majority or within five years of the date the [survivor] discovers or reasonably should have discovered that psychological injury or illness occurring after the age of majority was caused by the sexual assault, whichever period expires later." In addition, until December 31, 2022, all survivors of childhood sexual abuse in California have an opportunity to file a lawsuit seeking compensation for sexual abuse regardless of how long ago the abuse occurred.
Survivors of sexual violence in adulthood that occurred on or after January 1, 2019, may file a lawsuit "within 10 years from the date of the last act, attempted act, or assault with intent to commit an act, of sexual assault" against the survivor, or "within 3 years from the date the [survivor] discovers or reasonably should have discovered that an injury or illness resulted from an act, attempted act, or assault with the intent to commit an act, of sexual assault" against the survivor. All other survivors have three years after the assault to file a lawsuit.
By changing the laws to accommodate survivors of sexual abuse, California legislators empowered survivors to take legal action to hold abusers and others financially accountable, even if that violence happened years ago. Contact the sexual abuse injury lawyers at Gomez Trial Attorneys today to learn about your rights to compensation.
CARLSBAD SEXUAL VIOLENCE LIABILITY
At Gomez Trial Attorneys, our attorneys support Carlsbad survivors of sexual abuse in holding anyone who may have legal liability for their abuse accountable, including:
Individual abusers;
Individuals who failed to take reasonable steps to stop sexual abuse from happening; and
Corporations, institutions, and organizations, including schools, churches, employers, or scouting groups that failed to prevent abuse or turned a blind eye to it.
No two cases involving sexual abuse survivors are identical, of course. Every situation has its own unique facts. As lawyers for survivors of Carlsbad sexual violence, we cannot guarantee to our clients that they will recover compensation from any of the parties listed above. However, we can promise to work with diligence and compassion to build the strongest possible case on their behalf.
We also want Carlsbad survivors of sexual abuse to know that they likely have the rights to take legal action for compensation even if their abuser never faced criminal prosecution. California law makes it far easier to sue someone for compensation than it does to convict them of a crime. With skilled legal representation, a survivor can often hold an abuser financially accountable even if the abuser was never convicted of a crime for their actions.
COMPENSATION FOR SEXUAL VIOLENCE IN CARLSBAD
As we have already noted, no lawyer can ever guarantee that a survivor of sexual violence will receive compensation through legal action, nor can they predict with certainty how much money a successful legal action might yield.
However, generally speaking, a lawsuit seeking money damages from an abuser or facilitator of Carlsbad sexual violence can seek compensation for:
Medical expenses stemming from the treatment of physical or emotional injuries related to the abuse;
Physical pain and emotional suffering the survivor endured because of the abuse;
The survivor's diminished quality of life resulting from having been subjected to sexual violence; and
Punitive damages, if permitted under California law, to punish and deter sexual violence, such as the right many Carlsbad survivors have under California law to seek "treble damages" from a perpetrator and anyone who covered up the sexual violence they experienced.
The amount of compensation a survivor might expect to recover can vary widely, depending upon the facts and circumstances of the abuse, and on the financial resources available to pay damages. In addition to financial compensation, some survivors may also ask a court to award "non-monetary" damages against a perpetrator and/or enabler of sexual violence that direct those parties to take steps that protect against future harm. The team at Gomez Trial Attorneys has years of experience in advising survivors of sexual violence throughout Southern California about the availability and types of non-monetary damages they might seek in addition to financial compensation.
HOW GOMEZ TRIAL ATTORNEYS CAN HELP
Survivors of sexual violence in Carlsbad might not realize that they have significant legal rights to seek compensation and other forms of damages from both their abuser and anyone who enabled abuse. Others might doubt the value of engaging in a legal process with an uncertain outcome. The compassionate, determined lawyers at Gomez Trial Attorneys have a keen understanding of the hurdles that many survivors of sexual violence perceive when it comes to holding someone accountable for the harm done to them. Here is how we can often help get them the justice and compensation they deserve:
WE FIND THE INDIVIDUALS AND ENTITIES WHO MAY BE LEGALLY LIABLE FOR CARLSBAD SEXUAL VIOLENCE
A person, corporation, or institution that perpetrates or facilitates sexual violence should face legal liability for their actions, always. At Gomez Trial Attorneys, one of our most important roles in representing a survivor is to identify all parties who may have legal liability for the severe physical and emotional injuries our client suffered. We have years of experience in working with survivors to understand the difficult, traumatic circumstances of the abuse they endured, and of investigating those facts further to find out who should have prevented the abuse from occurring.
Oftentimes, our team works side-by-side with our clients' mental health and emotional support providers to ensure that in doing our job, we help protect our client from feeling re-traumatized as we explore the facts and present our client with the legal options.
WE NEGOTIATE SETTLEMENTS WHEN OUR CLIENT WANTS TO PURSUE THEM
Carlsbad survivors of sexual violence who seek the advice and counsel of lawyers at Gomez Trial Attorneys have the reassurance of knowing that they always control how their case proceeds. Our team's first priority is to listen to survivors and understand their goals and hopes for taking legal action against an abuser or other legally liable party. When appropriate to serve our client's interests, our team may reach out directly to those parties and their insurance/legal representatives to seek a negotiated settlement of our client's claim for damages.
Our years of experience representing survivors gives us a strong grounding in how to approach and press these negotiations to achieve our client's goals. Of course, our client always gets to make the final decision about whether to accept a settlement offer. Our job is to press for the best possible outcome and to advise our client about the strengths or weaknesses of an offer the other party has made.
WE TAKE SEXUAL ABUSE CLAIMS TO COURT WHEN OUR CLIENT CHOOSES THAT PATH
Of course, we also recognize that some cases cannot easily end in settlement, and also that some survivors have no interest in a "quiet" resolution of their legal action against a perpetrator or facilitator of Carlsbad sexual violence. That is why our team always prepares our clients' cases to go to court, just in case they end up in front of a judge and jury.
Ours is a team of experienced, determined trial lawyers with strong reputations in the local legal community. We do not flinch when meeting our client's needs and goals, and this means taking a case to trial and trusting in judges and juries to do justice when a client chooses this path. In fact, we welcome the opportunity to get into court if that is how our client wants to proceed.
ATTORNEYS FOR CARLSBAD SURVIVORS OF SEXUAL ABUSE
The changes in California law discussed above have given survivors of sexual abuse in Carlsbad new and important opportunities to hold abusers and enablers of abuse accountable for their misdeeds. However, some survivors must act quickly to take full advantage of their new legal rights.
If you survived sexual abuse in Carlsbad and want to take legal action to seek justice and accountability from your abuser or someone who enabled that abuse, contact the dedicated sexual abuse injury lawyers at Gomez Trial Attorneys today online or at (619) 237-3490 for a free, 100 percent confidential, no-obligation case evaluation.
"During the time I was working with Gomez Trial Attorneys, they treated me very, very well. 100% of the time, they believed me, and they were very compassionate. They felt sorry for what happened and they understood the therapy process."
Our Process...
Easy as 1. 2. 3!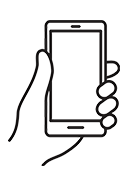 We will determine your case and submit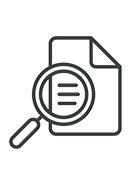 You will get regular update from us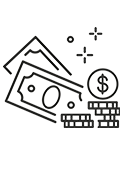 Collect your compensation

"John helped me find doctors, he referred me to his neurologist, his physical therapist, I mean, anything I needed he was right there, every step of the way. I couldn't have asked for a better result from all of this, I would absolutely recommend Gomez Trial Attorneys."

"During the time I was working with Gomez Trial Attorneys, they treated me very, very well. 100% of the time, they believed me, and they were very compassionate. They felt sorry for what happened and they understood the therapy process."

"They held my hand the whole time and kept me in the loop every aspect of my case which was very refreshing to me. They helped me get my settlement offer as fast as possible and I was able to keep my farm"

"The Gomez experience was the best experience it could be for me really, only positive things to say. They really were there every step if the way. Thanks to Gomez Trial Attorneys my dad is able to support my family as a single father"

"He opened the door for me to join his firm to help other brain Injury survivors and I never met another firm who is like this who was so understanding and caring who took the extra step and walked the extra mile with their clients and this is the best"

"I am very satisfied with the outcome with Gomez and I would definitely recommend Gomez to anybody, we tell people all the time, Get Gomez! They are really thorough with everything and they make you feel real comfortable."

"Just helped us through, guided us through, I kept notes all those years, we had questions all the time and they would always keep us informed of what was going on. They just unlayered it, layer by layer, I've never seen anything like them. Thank God for them."
Get your
free consultation
24/7 Support & Free Consultation