Chula Vista Car Accident Lawyers
Chula Vista Car Accident Lawyers
Most people don't expect to be in a serious car accident, so when it happens, it can be a traumatic and confusing experience. Suddenly you find yourself dealing with injuries, property damage, and maybe even lost wages.
And on top of all that, you have to deal with insurance companies and possibly the legal system. That's where a car accident lawyer comes in. A car accident lawyer can help you navigate the complex world of insurance claims and lawsuits. They can help you get the compensation you deserve for your injuries and damages. Most importantly, they can do all this while you focus on recovering. If you need help, contact us today to schedule a free consultation.
MOST COMMON CAUSES OF CAR ACCIDENTS
Every year, there are 
millions of car accidents
 across the globe. While some of these accidents are caused by factors beyond our control, such as weather conditions, many could have been avoided if all parties involved had exercised a little more caution. Here are some of the most common causes of car accidents that lead to personal injury claims.
DISTRACTED DRIVING
One of the most common — and dangerous — types of accidents is caused by distracted driving. This can take many forms, such as texting while driving, eating or drinking while driving, or even simply daydreaming and not paying attention to the road ahead.
DRIVING UNDER THE INFLUENCE
Driving under the influence of drugs or alcohol is never a good idea. Not only is it illegal, but it significantly increases your risk of being in an accident. If you plan on drinking alcohol, appoint a designated driver ahead of time or call a rideshare service to get home safely.
SPEEDING
Speeding is one of the leading causes of car accidents. When behind the wheel, it's important to always follow the posted speed limit and drive at a speed that is appropriate for current conditions. Driving too fast makes it difficult to stop in an emergency and dramatically increases your chances of being in an accident.
RECKLESS DRIVING
Reckless driving refers to dangerous driving behavior, such as running red lights, making illegal turns, or cutting off other cars. If you find yourself running late or in a hurry, it's essential to slow down and drive responsibly rather than take unnecessary risks that could put yourself and others in danger.
PURE COMPARATIVE NEGLIGENCE AND CALIFORNIA CAR ACCIDENT CLAIMS
In California, civil car accident claims are governed by the principle of "pure comparative negligence." This means that each party involved in an accident is assigned a percentage of fault for the accident, and damages are awarded accordingly. For example, say you are driving in Chula Vista and someone runs a red light, crashing into your car. The other driver would be 100% at fault for the accident. However, if you were speeding at the time of the accident, the court 
may find that you are partially at fault
. In this case, you would still be able to recover damages from the other driver, but your damages would be 
reduced by your percentage of fault
. Therefore, if the court awarded $100,000 and you were 20% at fault, you could still recover 80% of that, or $80,000.
CHULA VISTA CAR ACCIDENT FAQS
HOW DO I GET MONEY FROM A CAR ACCIDENT WITHOUT A LAWYER?
First, you must file a claim with the other driver's insurance company. You will need to provide them with proof of the accident, such as police reports, medical records, and any other documentation you have. Once you have filed a claim, the insurance company will likely offer you a settlement. If you accept the settlement, you will sign a release saying you will not sue the other driver or their insurance company. If you do not agree with the settlement amount, you can try to negotiate for more money. Follow these suggestions to try to get a better settlement: Keep track of your expenses: Be sure to keep track of all your expenses related to the accident, including medical bills, repairs, and lost wages. This will help ensure you are compensated for all your losses. Get multiple estimates: Once you have a good idea of the damage to your vehicle, get multiple estimates from different repair shops. This will give you some leverage when negotiating with the insurance company. Don't accept the first offer: Insurance companies often make a very low first offer. Don't accept it! Instead, make a counteroffer and continue negotiating until you reach a fair settlement. File a lawsuit: If you are unable to reach an agreement, your next option is to file a lawsuit. Filing a lawsuit can be expensive and time-consuming, so weighing your options before taking this step is important. If you decide to file a lawsuit, you will need to prove that the other driver was at fault for the accident and that you suffered damages as a result.
WHEN SHOULD I GET A LAWYER FOR A CAR ACCIDENT?
If you've been in a car accident, you may be wondering when is the right time to 
hire a lawyer
. The answer depends on several factors, including the severity of the accident, whether there are injuries, and who is at fault. Here are a few situations in which you might need to hire a Chula Vista car accident attorney:
YOU HAVE SEVERE INJURIES OR PROPERTY DAMAGE
If the accident resulted in minor damage to your vehicle, it's likely that you won't need to hire a lawyer. However, if the accident was more severe and resulted in significant damage or injuries, you should consider speaking with a professional.
YOU BELIEVE YOU WERE PARTIALLY AT FAULT
Generally speaking, if the other driver is at fault for the accident, their insurance company will cover the damages. However, if you are found to be at fault — even in small part — you might want to consider hiring a lawyer who can help you recover the most compensation available, despite your contribution to the accident.
HOW MUCH DOES A CAR ACCIDENT LAWYER COST?
After being involved in a car accident, you may be injured, out of work, and facing expensive repairs. The last thing you want to worry about is how you're going to pay for a lawyer. Many people hesitate to hire an attorney because they are concerned about the cost. Fortunately, you can usually afford a car accident injury lawyer without paying them anything out of your pocket. Most personal injury lawyers work on a contingency fee basis, meaning the lawyer's payment is contingent upon the outcome of your case; they only get paid if they win your case. If you are awarded damages at the end of a trial or through a settlement, your attorney will earn a percentage of that award. The contingency fee is usually between 33% and 40%. The exact percentage depends on the agreement between you and the attorney. For example, if you are awarded $100,000, and the contingency fee is 30%, then the lawyer will receive $30,000. Cases that go to trial could have a higher contingency fee than cases that are settled out of court if this is what you and your lawyer agreed to before they took your case. In addition to their fees, lawyers may also charge costs and expenses related to your case. These can include filing fees, deposition fees, expert witness fees, and more. You could be responsible for paying these costs even if you do not win your case.
HOW DO I FIND A GOOD CAR ACCIDENT LAWYER?
Now that you know how much it may cost to hire an attorney, it's time to find one that fits your needs and budget. If you're looking for a car accident attorney Chula Vista residents respect, take the following steps:
ASK FOR REFERRALS
One of the best ways to find a good car accident lawyer is to ask for referrals from family and friends. If someone you know has been in a similar situation and was happy with their lawyer, they will likely be able to provide you with a good referral.
DO YOUR RESEARCH
In addition to asking for referrals, doing your own research is crucial. When you're looking for a car accident lawyer, be sure to read online reviews and check out the lawyer's website. This will give you a good idea of what others have thought of the lawyer's services and whether they would recommend them.
CONSIDER THE LAWYER'S EXPERIENCE
Another important factor to consider when finding a good car accident lawyer is their experience. You want to make sure that you hire a lawyer with experience handling cases similar to yours. This will increase the chances that the lawyer will be able to get you the financial compensation you deserve. It's not enough that a lawyer has been practicing for decades; you need to find someone that has handled similar cases.
SCHEDULE A FREE CONSULTATION
Finally, once you've narrowed down your choice of lawyers, meet with each one before making a decision. This will allow you to understand their personality better and whether you feel comfortable working with them.
OUR CHULA VISTA CAR ACCIDENT LAWYERS CAN HELP
When it comes to car accidents, having an experienced lawyer on your side can make all the difference. We can help you gather evidence, negotiate with insurance companies, and file a lawsuit if necessary. If you're looking for a car accident lawyer Chula Vista residents trust and recommend, contact The Gomez Trial Lawyers today for a free consultation by calling 866-TRIAL LAW (866-874-2552) or by contacting us online.
"I am very satisfied with the outcome with Gomez and I would definitely recommend Gomez to anybody, we tell people all the time, Get Gomez! They are really thorough with everything and they make you feel real comfortable."
Our Process...
Easy as 1. 2. 3!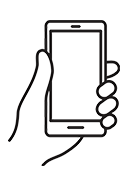 We will determine your case and submit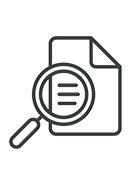 You will get regular update from us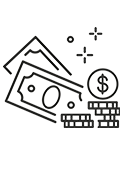 Collect your compensation

"John helped me find doctors, he referred me to his neurologist, his physical therapist, I mean, anything I needed he was right there, every step of the way. I couldn't have asked for a better result from all of this, I would absolutely recommend Gomez Trial Attorneys."

"During the time I was working with Gomez Trial Attorneys, they treated me very, very well. 100% of the time, they believed me, and they were very compassionate. They felt sorry for what happened and they understood the therapy process."

"They held my hand the whole time and kept me in the loop every aspect of my case which was very refreshing to me. They helped me get my settlement offer as fast as possible and I was able to keep my farm"

"The Gomez experience was the best experience it could be for me really, only positive things to say. They really were there every step if the way. Thanks to Gomez Trial Attorneys my dad is able to support my family as a single father"

"He opened the door for me to join his firm to help other brain Injury survivors and I never met another firm who is like this who was so understanding and caring who took the extra step and walked the extra mile with their clients and this is the best"

"I am very satisfied with the outcome with Gomez and I would definitely recommend Gomez to anybody, we tell people all the time, Get Gomez! They are really thorough with everything and they make you feel real comfortable."

"Just helped us through, guided us through, I kept notes all those years, we had questions all the time and they would always keep us informed of what was going on. They just unlayered it, layer by layer, I've never seen anything like them. Thank God for them."
Get your
free consultation
24/7 Support & Free Consultation