Chula Vista Personal Injury Lawyer
Chula Vista Personal Injury Lawyer
Chula Vista is a great place to live and is a particularly popular California city for families. It is currently the second most populated city in San Diego County and continues to grow. Unfortunately, no location is immune to personal injury incidents.
Each year, Chula Vista residents and visitors have their lives turned upside down because of a personal injury incident. If you or a loved one have suffered personal injuries caused by someone else in Chula Vista, you may be entitled to compensation for the harm you have suffered.
Gomez Trial Attorneys has served personal injury victims in the San Diego area, including Chula Vista, for more than 15 years and recovered over $750 million for our clients. Our individual personal injury case results include:
$106 million jury verdict in a wrongful death case
$16.2 million settlement in a slip and fall case with "mild" traumatic brain injury
$7.5 million jury verdict in a slip and fall accident case
$3.125 million settlement in an auto accident case with back injuries
Each case is unique, and we cannot guarantee results. The best way to determine whether you have a Chula Vista personal injury case is to contact Gomez Trial Attorneys for a free case evaluation as soon as possible.
For more information and your free case evaluation, contact our Chula Vista personal injury lawyers today. One of our friendly, empathetic, and knowledgeable team members will be happy to field your questions and concerns.
Table of Contents
WHAT IS A PERSONAL INJURY CLAIM?
A "personal injury claim" is a broad term used to refer to all civil legal cases where someone, referred to as the victim, suffers bodily injury because of the negligent, reckless, or intentional acts or omissions of someone else.
Personal injury cases come in many different forms, including:
E-bike and E-scooter accidents
Medical Malpractice (including birth injuries)
SUV Vehicle Rollover
Aviation Accidents
Water sport accidents
Car accidents are a particularly common cause of Chula Vista personal injury accidents. Many Chula Vista residents commute to work, leading to roadway congestion and increasing the likelihood of vehicle accidents. Pedestrian accidents, which typically involve vehicles, have also gone up, increasing by 60% from 2010 to 2019.
COMPENSATION FOR YOUR CHULA VISTA PERSONAL INJURY CASE
In a personal injury case, the victim can pursue compensation, called damages, for the harm they have suffered. Damages in a personal injury case include compensation for the financial harm suffered as well as the non-financial kind, which includes pain and suffering. Examples of common categories of damages recoverable in a Chula Vista personal injury case include:
Past and future medical expenses, including medical treatment, surgical treatment, medications, medical equipment, and medical support
Past and future lost wages
Loss of enjoyment of life including from inability to participate in formerly enjoyed recreational activities
Emotional distress
Pain and suffering
Harm to marital relationship
Funeral expenses
In very limited cases, exemplary damages (also called punitive damages) may be available. These types of additional damages are only available when the at-fault party engaged in egregious behavior. For example, punitive damages may be awarded if a drunk driver caused a car accident that seriously injured the victim.
DO I HAVE A CHULA VISTA PERSONAL INJURY CASE?
Not every accident that results in personal injuries can serve as the basis of a personal injury case. To have a personal injury case, another person (or persons) must be legally liable (at fault) for your harm. Negligence is the most common legal basis for Chula Vista personal injury cases. To prove negligence in California, you must present evidence that proves the other party violated their duty of reasonable care and consequently harmed you.
In some situations, you may be able to bring a lawsuit on behalf of a deceased loved one or for harm that you have suffered as a result of a deceased loved one's death. These are called survival and wrongful death claims. These types of claims still require that another party was at-fault for the accident.
If you do not have legal experience, it can be difficult or impossible to determine whether you have a viable personal injury case for an accident that harmed you or a loved one. Contact Gomez Trial Attorneys for a free case evaluation.
PERSONAL INJURY LAWYER VISTA – FAQS
If you've been injured in an accident, someone may have suggested that you hire an attorney. Understandably, you may have some questions. The following are answers to the most common questions we get about working with a Chula Vista personal injury lawyer.
WHY SHOULD I HIRE A PERSONAL INJURY LAWYER?
There are many reasons to hire a Chula Vista personal injury attorney following your accident. Two of the strongest are to recover more money and to avoid mistakes.
On average, when people work with a personal injury attorney, they recover more money than if they represent themselves. This is true for settlements and if the case goes to court. In a personal injury case, money matters. Sadly, there is no way to undo the harm that you have suffered as a result of the accident. Money is the only way you can be compensated for your financial and non-financial harm. It is important that you recover enough so that the at-fault party, not you, bears the burden of paying for the harm they caused.
Personal injury lawyers also ensure that you don't make costly mistakes. Self-represented individuals often make mistakes that cost them thousands of dollars or, in the worst-case scenario, their entire case. These mistakes can stem from a lack of legal knowledge or simply being overwhelmed by managing a case while also dealing with your physical recovery. A reputable experienced Chula Vista personal injury attorneywill eliminate the possibility of such mistakes.
WHEN SHOULD I CONTACT A PERSONAL INJURY LAWYER?
As soon as possible. The sooner you contact and hire a personal injury lawyer in Chula Vista, the faster they can take over managing your case, allowing you to focus on recovery and getting back to your life.
Additionally, insurance companies are notorious for using deceptive tactics right after your accident in hopes that you have not yet hired an attorney. At Gomez Trial Attorneys, we have a strong reputation among insurance companies for fighting for our clients. This means that when they know we represent you, they are less likely to use these tactics (if they do, we fight back!). They're also more likely to bring a full and fair settlement offer early in the process.
HOW MUCH DOES A PERSONAL INJURY LAWYER CHARGE?
Most Chula Vista personal injury lawyers, including Gomez Trial Attorneys, do not charge any money upfront. Instead, you hire the personal injury law firm on a contingency fee basis. Under this arrangement, you only pay attorneys' fees if and when you recover money, either through a settlement or a court judgment in your favor.
The attorneys' fees you pay are calculated as a percentage of your recovery. In California, the percentage typically ranges from 30% to 40%. The percentage may vary depending on when you recover money. Usually, the earlier the recovery happens, the lower the percentage. For example, if you obtain a settlement within a year, under most arrangements, the law firm will recover a lower percentage than if you recovered money three years after your accident in a jury trial. The reason for this is the longer the case goes on, the more work the law firm puts in.
In addition, there are fees associated with bringing a personal injury lawsuit, including court filing fees, service of process fees, expert witness fees, document request fees, and court reporter fees. In many arrangements, the personal injury law firm will front these fees on your behalf, and they will come out of your settlement. However, this is not always the case. In some fee arrangements, you will be responsible for these costs.
Be sure to have any prospective attorney clarify their attorneys' fees and how expenses are handled.
WHAT SHOULD I ASK A PERSONAL INJURY LAWYER?
When interviewing a prospective Chula Vista personal injury lawyer or law firm, the following are some suggested questions to ask:
Tell me about your legal experience working on cases like mine.
What do you think my case's strengths and weaknesses are?
What is your legal experience working in Chula Vista and its local courts?
Do you have any testimonials or reviews that I can look at?
Who will handle my case?
What is the process for getting my questions answered as the case progresses?
If my case proceeds to trial, will your firm handle it or will it be passed on to a different law firm?
Do you have personal injury trial experience?
How much are your attorneys' fees?
How are legal fees and costs handled?
What will I need to pay out of pocket?
Can I review your contingency fee contract?
What can I do to help ensure the highest likelihood of success?
Pay attention to the answers and how the law firm treats you. You want to make sure that you are a valued client, not just a number. A good personal injury law firm will treat you with respect and patiently answer your questions.
NEED A CHULA VISTA PERSONAL INJURY ATTORNEY? GET GOMEZ.
At Gomez Trial Attorneys, our team of Chula Vista personal injury lawyers has decades of collective experience litigating personal injury cases. We have a proven track record of obtaining the highest settlements possible for our clients including over 130 settlements and verdicts of more than $1 million.
We offer potential clients a free initial consultation. During the consultation, we will evaluate your case, answer your questions, and determine whether our team is the best fit for your case. To sign-up for a free case evaluation, contact us at 833-GET-GOMEZ or here.
"I am very satisfied with the outcome with Gomez and I would definitely recommend Gomez to anybody, we tell people all the time, Get Gomez! They are really thorough with everything and they make you feel real comfortable."
Our Process...
Easy as 1. 2. 3!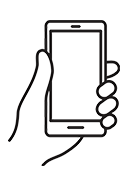 We will determine your case and submit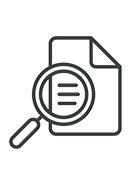 You will get regular update from us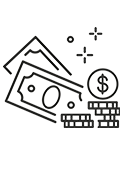 Collect your compensation

"John helped me find doctors, he referred me to his neurologist, his physical therapist, I mean, anything I needed he was right there, every step of the way. I couldn't have asked for a better result from all of this, I would absolutely recommend Gomez Trial Attorneys."

"During the time I was working with Gomez Trial Attorneys, they treated me very, very well. 100% of the time, they believed me, and they were very compassionate. They felt sorry for what happened and they understood the therapy process."

"They held my hand the whole time and kept me in the loop every aspect of my case which was very refreshing to me. They helped me get my settlement offer as fast as possible and I was able to keep my farm"

"The Gomez experience was the best experience it could be for me really, only positive things to say. They really were there every step if the way. Thanks to Gomez Trial Attorneys my dad is able to support my family as a single father"

"He opened the door for me to join his firm to help other brain Injury survivors and I never met another firm who is like this who was so understanding and caring who took the extra step and walked the extra mile with their clients and this is the best"

"I am very satisfied with the outcome with Gomez and I would definitely recommend Gomez to anybody, we tell people all the time, Get Gomez! They are really thorough with everything and they make you feel real comfortable."

"Just helped us through, guided us through, I kept notes all those years, we had questions all the time and they would always keep us informed of what was going on. They just unlayered it, layer by layer, I've never seen anything like them. Thank God for them."
Get your
free consultation
24/7 Support & Free Consultation