El Centro Construction Accident Lawyers
El Centro Construction Accident Lawyers
As an El Centro construction worker, you walk into hazardous situations every day. Depending on your trade, you work high atop tall buildings or in deep underground trenches. Construction workers maneuver job sites in dump trucks, backhoes, and heavy-duty equipment. They strain their bodies carrying bricks, steel, and weighty construction materials. They often share the worksite with inexperienced work crews who are trying to do the same. When an employer provides protective gear, it doesn't always prevent injuries caused by inherently dangerous operations.
Construction workers who sustain serious injuries on the job often lose their ability to earn a living. Even with a minor disability, it's sometimes impossible to meet the physical demands. You need compensation to maintain your standard of living. That's often difficult, even if you're receiving your maximum workers' compensation benefits. When your employer pays you as an independent contractor, you might not receive any benefits at all.
If someone's negligence caused your injuries, you may have additional recovery options. The El Centro construction accident lawyers at Gomez Trial Attorneys have years of experience representing construction workers in our community injured in the workplace. If you were injured in an El Centro construction accident, speak with one of our compassionate El Centro associates today.
Responsible Parties Must Pay 
At Gomez Trial Attorneys, we work hard to make negligent parties pay for the damage they cause. Construction accident injuries are particularly challenging. We've often accepted that challenge, relying on our experience to produce the best possible outcomes. We've always believed that a timely legal consultation was the first critical first step.
As soon as our attorneys have accepted a construction accident case, we've examined the evidence, evaluated the liability issues, and determined who was at fault. Construction site incidents often involved multiple contractors and numerous workers. The cases we've handled required a focused investigation to uncover the facts. Even when a general contractor is responsible for overall site safety, written agreements can transfer their legal responsibility to subcontractors.
We've spent time with our injured clients, learning about their injuries and how they affected their lives. We've seen how construction accidents often transformed physically fit workers, forcing them to live less active lives. We have helped construction workers who were paid as no-benefit subcontractors when they were, in fact, employees. We have worked with our clients to resolve the issues that stood in the way of recovering damages on their behalf.
Our Case Results
Our El Centro personal injury attorneys have worked with injured clients for over 20 years. We've always believed that it's important to put their interests first. Relying on that philosophy, we've recovered millions of dollars in settlements and judgments. We've understood that a financial recovery couldn't take away our clients' pain and suffering, but we've seen how they've used their settlements to improve their lives.

While working on behalf of our injured clients, we have dealt amicably with negligent parties, insurance companies, and defense attorneys. When adverse parties have cooperated, our attorneys have negotiated our clients' cases to a fair conclusion. We have sat down with neutral mediators, worked out our differences, and settled our clients' cases informally.
When we could not reach an agreement with less formal methods, we've resolved our clients' cases in the courtroom. As litigation was always a possibility, we've laid the groundwork for future litigation during each case's early stages.
As each injury claim is unique, we can't make promises for a specific outcome based on past results. However, we invite you to view several of our previous case results. Our past achievements demonstrate our commitment to producing the best results for our injured clients.
How Do El Centro Construction Accidents Happen?
Construction projects usually have so many simultaneous operations going on, it's difficult for workers to avoid dangerous interactions. Electrical workers, masons, steelworkers, truckers, glaziers, plumbers, and other contractors work together on the same site. They perform tasks at high elevations and below ground while dump trucks, mobile equipment, backhoes, and delivery trucks move through their immediate work areas. Workers with varying skill and experience levels often perform their jobs while trying to keep up with more proficient workers.
Fatal Accidents on Construction Sites
The Bureau of Labor Statistics documented 422 job-related fatalities in California in just one year Twenty-six of those fatalities occurred on construction sites. The Occupational Health and Safety Administration reports similar trends nationwide. During one recent year, on-the-job injuries killed 4,779 workers across the country, and 21.1 percent of those fatalities involved construction operations.
Certain construction accidents occur so frequently, OSHA places them on an annual list entitled "Construction's Fatal Four."
Falls – 338 fatalities: Construction workers fall from one level to another while working on roofs, machinery, ladders, platforms, scaffolding, and other elevated surfaces.
Struck by object – 112 fatalities: Workers sustain injuries after being struck by an object or striking a fixed object. This often involves tools, construction materials, vehicles, or machinery.
Electrocutions – 86 fatalities: Workers have unexpected encounters with buried or uninsulated electrical lines. Metal scaffolding and ladders sometimes connect with live, poorly-insulated lines entering or hanging near a building.
Caught-in/between – 55 fatalities: These accidents involve compression by equipment or objects, or being struck by/caught by/crushed by collapsing structures, equipment, or material. Trenches and partially constructed walls fall or collapse. Workers get caught by, crushed, or compressed by machinery.
Construction Site Safety
General contractors and construction managers usually oversee the overall construction site. They're responsible for construction quality, timeliness, safety, and other concerns.
Several considerations often override safety efforts.
Construction deadlines: Missed construction deadlines sometimes trigger breach of contract concerns and performance bond penalties. Safety compliance also impedes job progress. It takes time for construction crews to implement safety requirements. As failure to comply may or may not cause an accident, contractors sometimes choose a non-compliance option.
Cost considerations: Construction safety sometimes takes a back seat to profit. For example, OSHA guidelines require safety systems (shoring) for most excavated trenches 5-feet deep or deeper. Shoring prevents dirt walls from collapsing and injuring workers. Unfortunately, it's a step contractors sometimes skip. It becomes a financial factor. Sometimes the cost of shoring is less than an OSHA non-compliance fine. Contractors also contemplate the cost of using paid labor for safety implementation vs construction tasks.
Subcontractor compliance: GCs and CMs usually delegate subcontract-related issues to the subcontractors they hire. Every subcontractor on a project must balance their own time, safety, performance bond, and productivity issues. Often they must make choices as to which task is most important. Unfortunately, they often sign a contract agreeing to protect the general contractor or construction manager if their actions cause a problem with any of the issues for which they're responsible.
Can You Sue Your Employer for Job-Related Injuries?
In California, if your employer provides workers' compensation insurance benefits, they usually fulfill their obligation to injured workers.
You retain your right to file a claim only in certain situations.
Your employer doesn't have workers' compensation insurance
You sustain an injury due to your employer's intentional act
A subcontractor, someone else's employee, or a non-job-related person causes your injuries
You sustain an injury due to a defective product manufactured by a company other than your employer
You sustain an injury while working on a defective property that your employer doesn't own
A non-co-worker or non-fellow employee injures you
The workers' comp insurance company denies or reduces your claim
El Centro Construction Accident Injuries
Construction workers sustain many types of injuries on the job. Contractors use a wide variety of vehicles, equipment, machinery, and tools.
They're often so heavy, a single blow is powerful enough to cause spinal cord injuries, traumatic brain injuries, and a range of serious, catastrophic, or fatal conditions.
Spinal cord injuries
Paralysis, partial paralysis
Traumatic amputations
Multiple fractures
Crushed limbs and digits
Anoxic Brain Damage
Electrical burn injuries
Electrocution fatalities
Vision or hearing loss
Severe scarring and disfigurement
Who Is Responsible for El Centro Construction Accident Injuries?
A General Contractor or Construction Manager is responsible for overseeing every aspect of a construction project. This usually includes safety concerns. When a GC or CM subcontracts jobs to other companies, they usually hand off many of their legal responsibilities as well.
When offered a lucrative contract, subcontractors often sign on the dotted line. They usually agree to accept responsibility for their crew, their work, any injuries their workers sustain, and any injuries they cause. Subcontractor agreements often include a clause requiring the subcontractor to insure the GC or CM. They must also hold a GC or CM harmless, defend them against any lawsuits involving their employees, and indemnify them if they have to pay liability damages because of the subcontractor's operations. These written agreements don't eliminate a GC's or CM's liability, they simply shift the financial responsibility.
Several additional entities often share liability for construction site injuries.
Architects: Architects design construction projects and outline the specifications. They designate construction techniques, materials, and project guidelines from start to finish. An architect shares liability for injuries that occur because of their errors or omissions.
Subcontractors: GCs and CMs hire subcontractors to perform just about every task on a construction site. They install plumbing, plate glass, flooring, walls, and other features. In exchange for the work, a subcontractor accepts full responsibility for his employees and operations. If a subcontractor's employee hurts someone else's employee, the subcontractor is responsible for the damages.
Delivery companies: Delivery drivers keep construction sites moving forward. They deliver tools, materials, and equipment as needed. Delivery companies are legally responsible for any injuries their drivers/employees cause while on a job site.
Premises owners: Typically, a property owner doesn't usually share responsibility for a construction site accident. An owner shares liability for his independent negligent acts. For example, if a building owner knew that an electrical line was exposed and dangerous, he would share liability if he failed to warn the contractor and a worker sustained injury.
Recoverable Damages for an El Centro Construction Accident Injury
A construction injury settlement usually includes Economic Damages and General Damages. A jury may sometimes award Exemplary Damages to punish a defendant acting with extreme negligence or wanton misconduct.
Economic Damages
Economic damages include costs for incurred and future out-of-pocket expenses:
Lost income and wages
Loss of earning capacity
Physician and surgeon fees
Medications
Mobility devices and prosthesis
Medical transportation costs
Household assistance
Nursing costs
Funeral and burial expenses
General Damages
A person's psychological, emotional and lifestyle damages fall within this category.
It also considers an injured person's subjective considerations about physical discomfort.
Pain and suffering
Mental anguish
Emotional distress
Changes in the family relationship
Family issues
Scars and disfigurement
Permanent disabilities
Loss of bodily functions
Exemplary Damages
California juries sometimes award exemplary damages. The injured person must show clear and convincing evidence that the defendant acted out of malice, oppression, or fraud.
How Do Negligent Parties Avoid Responsibility for El Centro Construction Accidents?
When a worker sustains an injury on a construction site, those in charge often avoid owning their responsibility. An injured worker's employer usually turns in a workers' compensation claim but often ignores the liability aspects. A GC or CM usually has a contract that transfers liability, so they often do nothing. If another subcontractor's employee caused the injuries, that sub should turn in the claim to their liability carrier, but that doesn't always happen.
Even when another contractor causes the injury, the prevailing sentiment often suggests that workers' compensation benefits should be the sole resource for an on-the-job injury. Often, none of the involved parties turns in a liability claim until the injured person files a suit.
Sometimes Responsible Parties Do Nothing Until You File a Lawsuit
When a contractor's insurance company receives a lawsuit as their first claim notice the claim process often goes downhill from there. If an insurer doesn't have an opportunity to investigate a claim before receiving a suit, they often take an adverse coverage stance.
Insurers sometimes reserve their rights, defend the suit, but refuse to pay any damages. Other times they decline coverage and refuse to do anything. Insurers have additional coverage concerns when an insured requests that they defend a suit filed by their employee. They often defend the suit and file a separate coverage suit so a jury or judge can decide if the coverage is valid.
Often a plaintiff must name as defendants their employer and any involved entities (including the General Contractor or Construction Manager) to generate interest in resolving the case. The defendants and their insurers often file an answer and initiate discovery.
They then push the case to trial relying on affirmative defenses to win in court.
No negligence: Defendants deny negligence, alleging that they committed no negligent acts.
No defect: If a plaintiff alleges that an equipment defect caused the injury, a product manufacturer often responds that there was no defect.
Contractual defense: A general contractor or construction manager usually defends themselves as necessary. They eventually seek expense reimbursement from their subcontractors.
Workers' compensation: Both a general contractor or construction manager and the injured person's employer sometimes claim employer status. They allege that they owe only workers' compensation benefits.
Disputing damages: Defendants sometimes dispute that the damages occurred on the job. They also dispute an injury's seriousness, hoping to diminish the claim's value.
Construction accident injuries are complicated. That's why we've begun building our clients' cases at the earliest opportunity. We have sought to resolve each entity's employment relationship and negligence issues. We have worked with their insurers to understand coverage complications early in the investigative process. We have always prepared our cases to produce the most favorable outcomes for our injured clients.
El Centro Construction Accident FAQ
Construction sites are dangerous places. Workers at construction sites often have to endure the risk of death or devastating injuries because of hazardous conditions, defectively designed machines, or employers who try to cut safety corners to save money.
What makes these terrible situations even worse is the complex liability rules that apply to construction accident lawsuits, leaving many victims with no idea what they need to do next or how they can get the legal help they need. This blog post will dive into some frequently asked questions about construction accidents. In particular, we'll go over what you need to do following a construction accident and how an experienced El Centro construction accident lawyer can help you through this stressful ordeal.
1. What are some common types of construction accidents in El Centro?
There are an infinite variety of ways you can get hurt in a construction accident.
Some of the most commonly reported types of construction accidents include:
Falling from great heights: Often, construction workers perform their jobs on rooftops, ladders, or scaffolding. As a result, falling from heights is one of the most common types of construction accidents.
Extensive burns: Working on a construction site usually means working with various types of dangerous materials and conditions. For instance, when workers deal with exposed wires, they can result in fires or explosions. Gas leaks can also pose a similar threat.
Slipping and falling:Construction sites almost always have materials and debris lying around everywhere. These items can cause a worker to trip or slip and fall.
Collapsing ground: When a construction project involves putting up a new building, the project typically requires excavation and digging utility line trenches. As a result, the surrounding ground can sometimes collapse, taking any workers in the area with it.
Machinery accidents: Large and dangerous machinery is an everyday staple in construction work. Even the most careful worker can get severely injured using a crane, bulldozer, or even a small power tool, such as a drill. There have also been accidents where a worker gets trapped between heavy machinery and a wall, resulting in massive internal injuries.
Motor vehicle accidents: For workers on highway construction sites, motor vehicle accidents are among the most frequent causes of injuries. These accidents are often due to distracted driving or speeding and the motorist not watching out for the construction crew.
Exhaustion: Construction crews work long hours, often in less than ideal weather conditions. This can lead to workers fainting or overexerting themselves, resulting in dehydration and even strokes.
2. What are some common injuries that can result from an El Centro construction accident?
Unfortunately, construction accidents result in injuries, ranging from minor to severe.
Some of the more common non-fatal construction accident injuries include:
Fractures and broken bones;
Head injuries;
Traumatic brain injuries;
Amputations;
Eye injuries;
Back injuries;
Spinal cord damage; and
Respiratory disease.
3. What do I need to do following an El Centro construction accident?
Construction accidents can result in catastrophic injuries, immense pain, and devastating financial issues for injured workers and their families. That is why if you are ever injured in a construction site accident, you need to know what actions to take to not only protect your health and safety but your legal rights as well. The steps you should take right after an accident include:
Get medical help. If you were in a construction accident, the first thing you need to do is seek medical help. Even if your injuries do not seem serious, you still need to be examined by a doctor. Often, people who have received severe injuries, like brain injuries or internal trauma, do not exhibit symptoms right away, and the longer you wait, the more fatal the injury can become. For instance, head and brain trauma can result in minor or no symptoms at all. However, in a few hours or days, you might start experiencing debilitating pain and the injury can even lead to death. For these reasons, do not wait. Make sure you get the medical attention you need.
Additionally, doctors will create a medical report of your injuries. This report can be critical for you and any claim you choose to make for damages, helping you prove that the injuries resulted from the construction accident.
Tell your employer. Workers' compensation insurance, which your employer is required to purchase, often covers construction accidents. Consequently, in California, if you were injured in a construction accident, you need to report your injury to your employer within 30 days from the date of your injury. Additionally, you also need to provide your employer with a Workers' Compensation Claim Form within one year of your injury date. Missing these deadlines can end up hurting your opportunity to recover workers' compensation benefits.
Document everything. If you can, make sure you gather evidence from the accident scene. This evidence can include pictures and videos of the equipment involved in your accident, your visible injuries, and the clothing you were wearing at the time of the accident. In fact, keep your clothing in the same condition they were following your accident so that you can use the clothes as evidence. Store the clothing in a plastic bag and don't wash it following your accident. Every small tear in your shirt can help you prove what happened.
Next, make sure to take down the name and contact information of anyone who was at the scene and saw what happened. Their statements can provide you with valuable evidence, helping you prove what happened and the extent of your damages.
Additionally, keep all of your medical records, receipts, and bills you incurred due to the accident. This documentation can help you keep track of all your injury-related expenses.
Finally, it is a great idea to write down everything that happened during your accident and recovery in a journal. Jotting down details about the accident and taking notes every day about how you feel (in as much detail as possible) can not only help you remember when your memory begins to fade, but it can also show how the accident affected your daily life. This journal can help prove your pain and suffering.
4. I was injured as I was working at a construction site in El Centro. Can I sue?
Yes. You could sue any individual or entity who contributed to your injuries other than your employer. Remedies against your employer are often limited to workers' compensation. Additionally, your remedies against an owner or a general contractor are usually limited to cases where you can show that these parties acted negligently.
5. How do I file a third-party lawsuit for my El Centro construction accident injuries?
In California, you cannot recover workers' compensation benefits AND sue your employer for your work-related injury. However, if a third party harms you—specifically, someone other than your co-workers or your employer—then in most situations, you can file a separate third-party El Centro construction accident claim against the individual or entity that caused your injury.
Proving negligence. When you bring a workers' compensation claim in California, you do not need to prove fault to receive benefits. This is because California is a "no-fault state" when it comes to workers' compensation. However, if you want to attempt to collect damages in a third-party lawsuit, you need to prove that the party you are suing was negligent.
This means you need to show:
The liable third-party owed you a duty of care.
The liable third-party breached this duty of care.
This breach was the legal cause of your injury.
You suffered damages as a result of this injury.
Following a construction accident, a third-party lawsuit is appropriate when a worker is harmed by a defective piece of equipment or a car accident while they are working.
If you were injured in a construction accident, you need to contact a skilled and knowledgeable construction accident attorney as soon as possible. An experienced lawyer can not only help you figure out if you can bring a third-party lawsuit, but they can also start building the strongest case possible on your behalf by gathering the necessary evidence to prove negligence.
6. What can I recover in a workers' compensation claim following an El Centro construction accident?
If you are injured in a construction accident, under California's workers' compensation laws, you may seek:
Medical benefits, including the costs of your doctor's visits, rehabilitation, and prescription medication.
Temporary disability benefits.
Permanent disability benefits.
Supplemental job displacement benefits.
Certain loved ones can seek death benefits.
7. How long will my El Centro construction accident case take to settle?
It is important to note two things about construction accidents: (1) they are complex; and (2) not all construction lawsuits will result in a settlement. That is why it is impossible to predict how long a specific case will take. Depending on how negotiations progress, the case may resolve in a few months. If the other side is unwilling to negotiate and the case ends up going to court, the process can continue for a few years.
When you work with an experienced construction accident lawyer, they can help you understand this whole process and provide you with a reasonable time estimate of what you can expect to happen and when, based on the facts of your particular case.
8. How long do I have to bring a construction accident lawsuit in El Centro?
A statute of limitations is the specific amount of time you have to file a case. If you do not bring your claim within this allotted time, then you risk being barred from recovering compensation for your damages. This clock usually begins to run on the date of the injury. However, in certain circumstances, it can be from the date you discovered the injury. Additionally, depending on the facts of your case, this time may be shortened or delayed.
In California, if you are planning on bringing a third-party lawsuit based on negligence, you generally have two years from the date of your accident to file your claim. That is why it is imperative to speak with an experienced construction accident lawyer as soon as possible. An experienced attorney can not only figure out if you have a viable claim, but they can quickly determine if you have enough time to file your case.
9. Why do I need to contact an experienced construction accident attorney following my El Centro construction accident?
If you have been in a construction accident, you probably have a lot on your mind. When you contact an experienced construction accident attorney, you do not have to go through this process alone. A lawyer can not only help protect your legal rights, but after reviewing your case, they can provide you with the answers you need and describe your legal options.
In addition, an experienced construction accident attorney can:
Handle the paperwork: Filing a construction accident lawsuit is complicated. When you retain an experienced construction accident attorney, your lawyer can take care of filing critical documents and motions for you, ensuring that the necessary paperwork is completed accurately and filed on time.
Tackle the investigation: To bring a construction accident claim, you need strong and relevant evidence. When you hire a construction accident lawyer, they can get to work gathering this evidence. A lawyer will perform a thorough investigation of the accident, speaking to vital witnesses and collecting the reports you need to prove fault and damages.
Handle the discussions and negotiations: A construction accident lawyer can handle all the discussions and negotiations with the other side, making sure that your case is treated fairly while they go after the compensation you deserve. If negotiations are unsuccessful, your lawyer will also be ready to head to trial and go after maximum damages.
If you or a loved one was injured in an El Centro construction accident, do not wait any longer. Contact a skilled construction accident attorney today at Gomez Trial Attorneys and let us fight for the justice and damages you deserve.
Gomez Trial Attorneys: Your El Centro Construction Accident Lawyers
If you have sustained a construction accident injury due to someone else's negligence in El Centro, contact Gomez Trial Attorneys. We have helped numerous clients recover damages for their injuries. Call us at (619) 237-3490 or complete our contact form. We'll schedule a consultation to determine if we can help you.
Review: 5/5
★ ★ ★ ★ ★
"I know firsthand that Gomez Trial Attorneys is a professional and compassionate law firm. The entire office is a family and they treat their clients like family as well – these people truly care. Not only that, but they strive to make a positive difference in the community through their outreach efforts. Highly recommend.
---
Gomez Trial Attorneys
2299 West Adams Avenue, Suite 102
El Centro, CA 92243
(760)-259-2166

Our Process...
Easy as 1. 2. 3!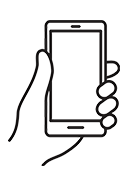 We will determine your case and submit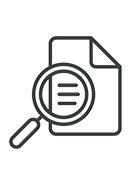 You will get regular update from us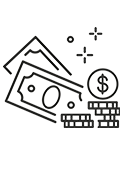 Collect your compensation

"John helped me find doctors, he referred me to his neurologist, his physical therapist, I mean, anything I needed he was right there, every step of the way. I couldn't have asked for a better result from all of this, I would absolutely recommend Gomez Trial Attorneys."

"During the time I was working with Gomez Trial Attorneys, they treated me very, very well. 100% of the time, they believed me, and they were very compassionate. They felt sorry for what happened and they understood the therapy process."

"They held my hand the whole time and kept me in the loop every aspect of my case which was very refreshing to me. They helped me get my settlement offer as fast as possible and I was able to keep my farm"

"The Gomez experience was the best experience it could be for me really, only positive things to say. They really were there every step if the way. Thanks to Gomez Trial Attorneys my dad is able to support my family as a single father"

"He opened the door for me to join his firm to help other brain Injury survivors and I never met another firm who is like this who was so understanding and caring who took the extra step and walked the extra mile with their clients and this is the best"

"I am very satisfied with the outcome with Gomez and I would definitely recommend Gomez to anybody, we tell people all the time, Get Gomez! They are really thorough with everything and they make you feel real comfortable."

"Just helped us through, guided us through, I kept notes all those years, we had questions all the time and they would always keep us informed of what was going on. They just unlayered it, layer by layer, I've never seen anything like them. Thank God for them."
Get your
free consultation
24/7 Support & Free Consultation